News
>
Movie News
July 24, 2006 09:53:22 GMT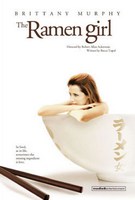 Tammy Blanchard is in talks to join fellow actress , starring as her opposite in the upcoming comedy flick "".

There in the Robert Allan Ackerman's feature film debut, Murphy is set to play an American stranded in Tokyo after a breakup who tries to survive by training as a ramen noodle chef.

News
>
Celebrity Gossip
July 24, 2006 09:28:41 GMT
This surely is a surprise. is pregnant just three months after splitting from her documentary-maker husband Julian Ozanne.

The actress told friends she is expecting a baby with Mark Griffiths, a British businessman, whom she close and once live with following her divorce from second husband Ozanne.

News
>
Celebrity Gossip
July 24, 2006 09:08:15 GMT
The on-again couple, and , wants to make it as soon as possible for them to tie the knot.

Rumors are abuzz that Kid Rock planning to wed Pammy by next weekend, July 29 to be exact.

News
>
Movie News
July 24, 2006 08:47:48 GMT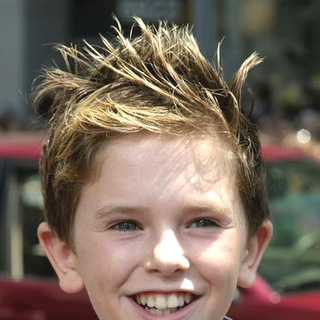 Paramount Pictures' new film project, "", which will been shooting Sept. 12 in Montreal, will have at least two additional cast. They are and Sarah Bolger who both have been cast as the three Grace children.

Of fantasy, adventure, and drama genre, "The Spiderwick Chronicles" follows the three Grace children move to the ancient Spiderwick mansion, where they discover Brownie, an enchanted creature who introduces them to a world of goblins, fairies and sprites.

News
>
Movie News
July 24, 2006 08:09:41 GMT
Rogue Pictures hires screenwriter Bryan Bertino to work on "Strangers". Thus the mystery flick will become Bertino's directorial debut.

In the meantime, Mandate Pictures' Nathan Kahane and Vertigo Entertainment's Roy Lee and Doug Davison are all teaming up to produce.

News
>
Celebrity Gossip
July 24, 2006 07:14:10 GMT
The 18-year-old Zuleyka Rivera Mendoza of Puerto Rico comes out as the winner of the 55th Miss Universe contest, thus marks the fifth time the crown has gone to Puerto Rican. The 175cm tall was chosen and crowned Miss Universe at the event, held Sunday night July 23rd at the fabled Shrine Auditorium near downtown Los Angeles.

Shared a nervous emotional hug with first runner-up, Kurara Chibana of Japan, moments before the winner was announced, Mendoza immediately clasped her hands to her mouth in amazement as her name was called. Had the crown placed on her head, the newly crowned Miss Universe briefly fainted after a post-pageant news conference but quickly recovered after being given liquids.

News
>
Music News
July 24, 2006 06:28:49 GMT
In somehow a very different version from that as reported in the many publications, and hubby are doing great. Everything looks very well and they indeed look like a happy couple.

And in an attempt to prove wrong all the speculation, K-Fed has prepared himself for his first public appearance as a rapper at the Teen Choice Awards on August 20, during which he will perform his single "Lose Control."

News
>
Celebrity Gossip
July 24, 2006 05:01:37 GMT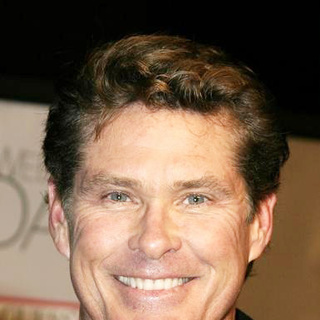 If you are fans of then you should not miss his performance in his own musical.

The former "Baywatch" actor reportedly is heading to Australia to star in the musical, dubbed "David Hasselhoff: The Musical", which will chronicle the actor's life and career to date and is set to open in Melbourne.

News
>
Celebrity Gossip
July 24, 2006 04:42:06 GMT
England footballer has been drooped as the face of supermarket giant Asda's advertising campaign after just three months. That's bad of course for the fact being dropped means Rooney has to loose a £3 million deal.

It is said that Rooney has been told he isn't worth the money following his poor World Cup performance. Though so, Rooney's fiancee Coleen McLoughlin is still in demand and will continue to front the George at Asda clothing range over the next year.

News
>
Music News
July 24, 2006 04:02:50 GMT
's decision to check into a drugs rehabilitation clinic on Monday July 17th as part of his on-going battle with addiction, has reluctantly forced his band to cancel the planned concert due to take place in Ibiza on Wednesday July 19th.

Regarding this matter, the promoter of the Ibiza Rocks event in the island's capital of San Antonio was sympathetic to the singer's problems, saying "We were all really looking forward to welcoming Babyshambles back to the island this year for Ibiza Rocks but, at the end of the day, we love and support Pete and it's his health and happiness that are important".

News
>
Celebrity Gossip
July 24, 2006 03:21:53 GMT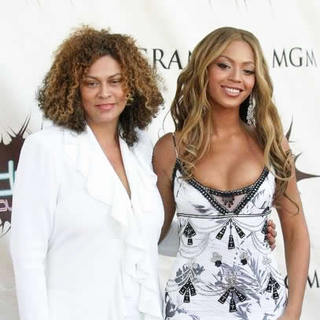 Being famous has its ups and downs. As for , the singer is, for now on, facing the negative side, in which she and her mother Tina Knowles are hit by $1.5 million lawsuit brought by an ex-business associate who claims they neglected to compensate him for securing a deal involving their House of Dereon clothing line.

The suit, filed Wednesday July 19th in New York State Supreme Court by Greg Walker, CEO of Icon Entertainment, claimed the mother-daughter duo, who design the street-chic collection, hired him in August 2003 to help land endorsement and licensing opportunities. Walker then brokered a $15 million deal for the 24-year-old singer and her mother to create the clothing line with Wear Me Apparel, Corp., a clothing manufacturer. So far, he claims he's collected only $25,000 from Knowles' mother.

News
>
Movie News
July 24, 2006 02:33:07 GMT
The Disney sequel "" remains on the top position in the box office this weekend, marking the flick's third straight weekend to be the number one movie, taking in $35 million in ticket sales with its total reaching for $321.7 million after just 17 days being released in the worldwide theaters.

This really is a great attainment compared to its predecessor, the 2003's "," which domestic total reached $305 million. Meanwhile, Sony's family film "", debuts at No. 2 with $23 million, just one place ahead of M. Night Shyamalan's "," taking in $18.2 million.