News
>
Celebrity Gossip
July 12, 2006 09:37:15 GMT
Despite all the bad things, their dispute apparently brings good impact to their career in entertainment industry.

Yeah and could get benefit from their becoming apart from one another. Their latest project, "Simple Life", is an obvious example.

News
>
Celebrity Gossip
July 12, 2006 09:10:22 GMT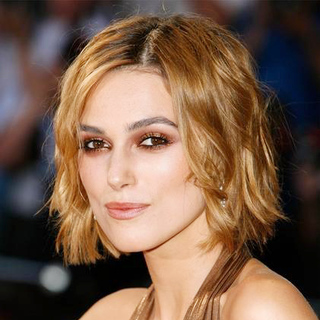 Working in entertainment industry is profitable. Yes it does but actress finds it sick. It's none other because of the intensity she has to deal with.

As a consequence, Keira is planning to take a year out from acting to travel.

News
>
Celebrity Gossip
July 12, 2006 08:47:16 GMT
, Are They Hip Hop Greatest Group? So the cover of Vibe magazine's July issue read.

Get the edition and you'll see two of the biggest rap stars in the music business: Andre 3000 and of Outkast landed the cover of the publication.

News
>
Celebrity Gossip
July 12, 2006 08:30:45 GMT
has her own way to mark her birthday. The sexy divorcee marked her 26th birthday on Monday July 10th with her parents and several close friends in Cabo San Lucas, Mexico.

The bash, held with the theme "Everything you do at the beach," was attended by hairstylist Ken Paves and former assistant CaCee Cobb among others.

News
>
Music News
July 12, 2006 08:12:47 GMT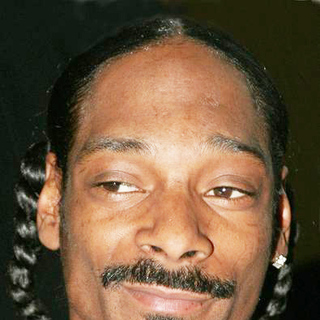 Long in the works for his next solo album, finally could taste the fruit as he's tapped an October 17th release date for "Blue Carpet Treatment."

, , , and Daz & Kurupt were among the potential guest artists attending the preview of the set prospective tracks held in New York Monday July 10.

News
>
Celebrity Gossip
July 12, 2006 06:55:48 GMT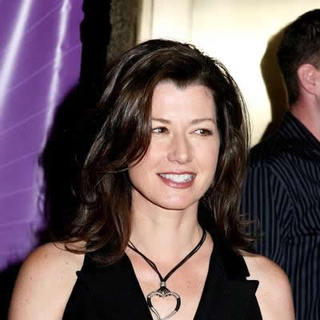 Christian artist has been slated to receive Hollywood Star. And so, the singer will become the first ever artist from the Christian music community to receive a star of the Hollywood Walk of Fame.

It is reported that Amy will receive the honor September 19th later this year, coincide with the release of the star's first live album in 25 year titled "Time Again ... Amy Grant Live" which is slated to hit the market on September 26th.

News
>
Music News
July 12, 2006 05:04:36 GMT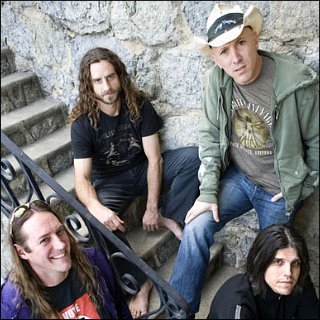 American progressive Rock band has just expanded their current schedule of North American tour dates, bringing the current total of planned performances to 27. The additional stops are said to include Las Vegas, Los Angeles, Dallas, Chicago, Detroit and Cleveland.

According to Billboard, the late-summer jaunt will kick off August 5 at San Diego's Street Scene Festival, and will wrap up September 29 in Mansfield, Massachusetts.

News
>
Movie News
July 12, 2006 04:38:05 GMT
After "Batman" and "Superman" we have the so-called sequels to both flicks, namely "" and "".

And subsequent to those, Universal Pictures has decided to resurrect Dracula from his slumber.

News
>
Celebrity Gossip
July 12, 2006 04:15:41 GMT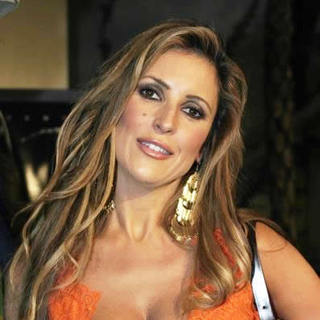 Canadian actress and television hostess Jillian Barberie is celebrating her happy days as she and her actor boyfriend, Grant Reynolds, have tied the knot over the weekend.

Barberie announced the good news Monday July 11th on Good Day L.A. "He's just the love of my life. I'm so in love with this man!" she said live on the air.

News
>
Celebrity Gossip
July 12, 2006 03:36:57 GMT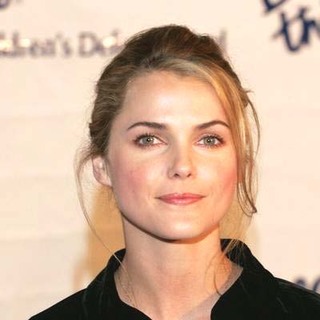 Since her involvement in the highly anticipated "", offer after offer keeps coming to beautiful actress . Has just now, the starlet has signed on to become a spokesmodel for CoverGirl, becoming the new face of its Outlast Double Lipshine.

"Keri embodies the clean, fresh, natural look that defines CoverGirl," said Gina Drosos, VP of global cosmetics for Proctor & Gambel, CoverGirl's parent company. "Her natural beauty and spirited personality shine through in everything she does."

News
>
Celebrity Gossip
July 12, 2006 02:56:01 GMT
The fact that baby Suri, the daughter of Hollywood couple and , has never been on the surface since entering the world April 18 has created a new twist among public worldwide who speculate on the baby's existence.

No one has ever seen the little creature. Even mother Katie has never been spotted with Suri in tow. The actress was spotted by the weekly during a vacation in Telluride, Colo., strolling down the street with a friend and a cappuccino with Cruise and Suri nowhere around.

News
>
Music News
July 12, 2006 02:28:10 GMT
Warning
: getimagesize(/home/aceshow/public_htmlhttp://wiredset.com/contests/resources/now22_xbox/images/now22.jpg) [
function.getimagesize
]: failed to open stream: No such file or directory in
/home/aceshow/public_html/php/ndetail.php
on line
423
Has become an enormous, multi-platinum international success for nearly 20 years, with some 64 volumes internationally, the world's best selling multi-artist album series, "NOW That's What I Call Music!" is back with its new collection, offering fans the chart-topping tunes from notable artists.

Featuring 20 of the biggest smash hits spanning the current Pop, Modern Rock and R&B charts, the collection tentatively titled "NOW That's What I Call Music!, Vol. 22" hits the stores since July 11th.