News
>
Movie News
July 10, 2006 08:05:15 GMT
Blue Balliett's best-selling children's book entitled "Chasing Vermeer" is about to be brought into the big screen by Warner Bros. Pictures.

Concerning such thought, the studio has tapped P.J. Hogan to direct with Matt Nix wrote the adaptation and Plan B is producing.

News
>
Movie News
July 10, 2006 07:37:05 GMT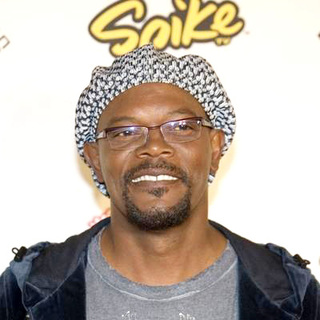 The Hollywood Reporter mentions that is set to star in Regency Enterprises' "". It is a drama adventure film based on the Steven Gould novel.

While Doug Liman is directing, , and already have been cast.

News
>
Movie News
July 10, 2006 06:39:23 GMT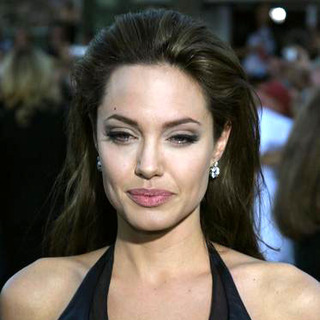 Doing action movie is not a new thing for , but providing voice in an action animation is a completely new experience for the sexy actress.

It is reported by USA Today that Jolie has been set to provide the voice of a martial-arts master named Tigress in DreamWorks Animation's "", coming to theaters in May of 2008.

News
>
Movie News
July 10, 2006 06:03:16 GMT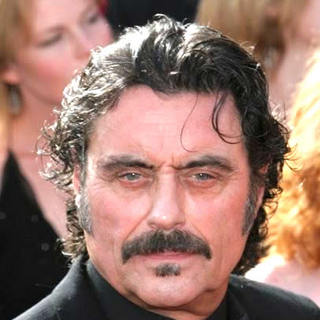 Widely known for his role of historical figure Al Swearengen in the HBO series "Deadwood", is next billed to provide his voice in the upcoming films of "" and "".

There in "Coraline", which is of Henry Selick's direction and is based on Neil Gaiman's children's book of the same name, Ian McShane plays a sad Russian giant, about which the actor revealed "It's a small part, but it's lovely. Those things are fun to do, they really are. You go in a day and it's a chance to do something different, play around, and exercise your voice."

News
>
Celebrity Gossip
July 10, 2006 03:39:15 GMT
Age difference couldn't stop them from pronouncing their love. It wouldn't send them apart somehow.

Thus the 43-year-old model and actress and her 28-year-old beau Mattia Dessi changed vows Saturday July 8th, 2006 at the five-star Radisson SAS Golden Sands Resort & Spa in Malta.

News
>
Music News
July 10, 2006 03:14:42 GMT
Not only she is good at singing, but also in provoking controversy. Previously shocked public worldwide at the 2003 MTV Video Music Awards when she kissed and , is now having another great idea.

The pop singer is said to have planned a bondage scene with rising stars and at this year's awards in New York next month.

News
>
Movie News
July 10, 2006 03:04:07 GMT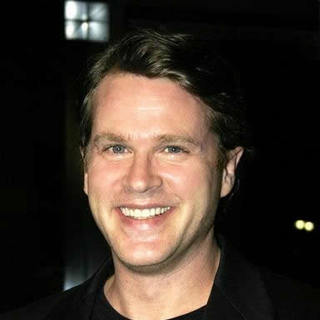 Those who are eager to look for more onscreen now can add "" as a movie worth to see of in the future for the actor has been confirmed to join the picture's star-studded cast, following the likes of , , and .

Known for his performances in "The Princess Bride", "Glory", "Robin Hood: Men in Tights", "The Crush" and "", Elwes is billed to portray Huffman's upstanding husband who secretly molests his stepdaughter played by Lohan. The movie itself is set to be a dramatic feature which revolves around Lohan's character who is sent by her dysfunctional mother to spend a summer with her grandmother to later lead them all to revelations of buried family secrets.

News
>
Celebrity Gossip
July 10, 2006 02:46:24 GMT
She first rose to fame through her role in the 1995 film "Clueless" but since then has not had a hit movie.

And intended to give her acting career a boost, , reportedly has agreed to pose nude for Playboy magazine.

News
>
Movie News
July 10, 2006 02:05:05 GMT
The Walt Disney Pictures sequel of "" lands on the top position in North America box office, taking in a record $132 million in its first three days, according to studio estimates Sunday July 9th. Such amount obviously makes the flick scores the record for best three-day opening of all time. That attainment, moreover, leads the highly anticipated movie to beat the record made by the 2002's "," which took in $114.8 million in its first weekend.

Back then to the Top 10 weekend movies, there we have "" at 2nd position with $21.8 million, followed after by "" at 3rd with $15.6 million and "" at No. 4 taking in $12 million. In the meantime, Disney's "" taking in another $10.3 million to be at No. 5, just one place ahead of "" at No. 6 scoring $3.3 million.