News
>
Celebrity Gossip
May 19, 2006 09:05:08 GMT
"The president knows what to give somebody," told the audience attending a dinner for Australian Prime Minister John Howard held Tuesday night May 16th, 2006 at the White House.

Performing at the event, the country singer surprisingly got a pair of boot, which apparently was given by President Bush. The boot, which is of Houston-based custom boot-maker Rocky Carroll, are made of black eel skin with a black calf top and black eel inlays, and feature the initials K.C. as well as the flags of the U.S. and Australia.

News
>
Celebrity Gossip
May 19, 2006 08:15:53 GMT
Famous supermodel is going to celebrate her 36th birthday next week. And to mark the significant day the star is planning to throw a £1 million party in Dubai.

The lavish celebration reportedly will take place in the seven-star Burj Al Arab hotel, in which Naomi has hired out all 18 floors. Set to begin on Sunday, the feast will have a different theme in each day.

News
>
Celebrity Gossip
May 19, 2006 07:37:45 GMT
Not successfully managed to be an American Idol, William Hung at least still has something to proud of. The man is being crowned "Artichoke King" in the small city that calls itself "artichoke capital of the world."

The crowning, in fact, places him in line with who was the first "Artichoke Queen" at the 1947 Castroville Artichoke Festival. And such attainment obviously leads Hung to ride in parade Sunday May 21st, during which he will perform new versions of ' "Surfin' USA" and the line-dancing anthem "Achy Breaky Heart."

News
>
Music News
May 19, 2006 07:00:32 GMT
Amid their hectic schedule, are launching a 43-city North American tour in July to promote their new album, "Taking the Long Way."

The first show is slated to take place July 21 in Detroit, and the tour is scheduled to wrap up on Nov. 11 in Tacoma, Wash. Stops include New York City, Boston, Chicago, Los Angeles, Dallas, Atlanta and Toronto.

News
>
Music News
May 19, 2006 06:28:54 GMT
The likes of and The Heartbreakers are among numbers of musicians slated to join , , and to headline the "Rock'n the Rally" music festival at South Dakota's Sturgis Motorcycle Rally.

The five-day music festival is scheduled to kick off August 6-10 at a 34-acre amphitheater in the black hills near Sturgis, S.D. where hundreds of thousands of motorcycle enthusiasts from around the nation converge for the motorcycle rally, now in its 68th year.

News
>
Movie News
May 19, 2006 06:07:12 GMT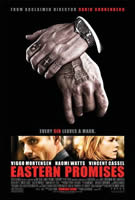 Hollywood greatly talented actress has signed on to star in the upcoming drama thriller "". There in the flick she will star alongside .

David Cronenberg is about to direct, whereas Steve Knight wrote the script. Shooting on it is slated to begin November later this year in London.

News
>
Movie News
May 19, 2006 04:58:45 GMT
Well known for her portrayal in "" films, is intended to create another success with the forthcoming "". The actress reportedly is in negotiations to join in the drama comedy flick.

The film stars Black as a man who becomes accidentally magnetized while trying to sabotage a power plant. His magnetic field erases all the tapes in the video store where his best friend works. To save the store, the duo re-enact and re-film every movie that its single loyal customer, an elderly woman, rents.

News
>
Celebrity Gossip
May 19, 2006 04:13:59 GMT
What's new from is that she reportedly dating .

Friends say the two are smitten with each other. A source even told The Sun, "She finds Russell hilarious and he has the sort of rock star look she's attracted to. But they have deeped things in common. He is recovering from drugs, booze and sex addiction problems...So they have a lot to talk about."

News
>
Music News
May 19, 2006 03:31:10 GMT
The chart-topper on the Billboard Hot 100 for the week ended Thursday May 18th, 2006 is still , thus marking the R&B singer's "SOS" to be on top of the chart for a third week. Following close behind at No. 2 is 's former chart-topper "Bad Day."

's "Ridin"' ups one place to be at No. 3, while 's "Temperature" slips one to No. 4, both of which switch position. Hold strong at No. 5 on the chart is 's "Where'd You Go", ahead of ' "Dani California" which rises two places to No. 6.

News
>
Celebrity Gossip
May 19, 2006 03:09:40 GMT
Hollywood controversial couple, and , creates sensation after another. They reportedly have sold the first picture of their unborn baby to an American weekly magazine for not less then £2.6million.

Speaking on that decision, Brangelina said that instead of going through what they have preempted the battle over who had the rights for the pictures they decided to donate the money to charity.

News
>
Celebrity Gossip
May 19, 2006 02:40:01 GMT
at last has to pay the cost of what he's done. The star was sentenced to community service, under which he must work in an Aids hospice for five days, as a result of wasting police time.

The sentence given stemmed from a 2005 incident, during which police found 13 bags of cocaine in his flat. Was given a five day community service order in March, Boy who has avoided a possible prison sentence of around five years, is now required to fulfill his sentence in the undisclosed hospice.