News
>
Movie News
May 10, 2006 08:45:39 GMT
English actress is about to join and , starring in the comedy "". With Jay Roach in hand producing, a June 11 start date is being eyed.

Set in a futuristic, woman-run society where men are cloned and sold like cars, the story revolves around two men who are returned and then go in search of the lost meaning of manhood.

News
>
Movie News
May 10, 2006 08:01:26 GMT
Soon as Universal Pictures has acquired the rights to turn "" into big screen feature, the studio has set to star in.

"Live Bet" is a heist thriller revolving around underground clubs in Manhattan that place wagers on illegal car racing.

News
>
Music News
May 10, 2006 07:44:34 GMT
Intended to take a sabbatical this year, at last couldn't resist the temptation to create something for music. He couldn't stand doing nothing at home and so will curate the inaugural High Line Festival, which will be held next May in New York.

It is said that Bowie will first of all play a large outdoor concert, his first show in New York since 2003. He, moreover, will also select musicians and artists to appear throughout the festival, which will take place in neighborhoods underneath the High Line, a public park being created atop a long-abandoned elevated railway line on the west side of Manhattan.

News
>
Movie News
May 10, 2006 07:07:49 GMT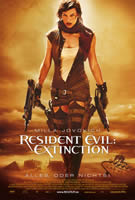 Singer-actress revealed on her official Web site that she will surely appear in the trilogy finale "." Though, there have yet further details on which role she will play.

Ashanti, thus, is joining returning stars , Oded Fehr, , and Iain Glen.

News
>
Movie News
May 10, 2006 06:42:17 GMT
What and are doing on ""? Starring in. Yes the two movie stars have been set to topline the forthcoming thriller.

Written by Tommy O'Haver and Irene Turner, the flick is based on the shocking true story of a murder that stunned the nation back in the mid-1960s. As for its story, the film centers on Getrude Baniszewski (Keener), a seemingly ordinary housewife and the mother of seven, who imprisons a beautiful teenager Sylvia Likens (Page), who has been left in her charge, in the basement of her Indiana home.

News
>
Celebrity Gossip
May 10, 2006 04:52:42 GMT
Digging gold isn't an easy thing to do. It takes time. Apparently, such activity has kept busy all day long that he forgot to pay the lease payments on a 2003 Mercedes Benz G500 he obtained at a New Jersey dealership.

Thus, DaimerChrysler Financial Services (DCFS), a private Delaware-based trust, filed a lawsuit in Los Angeles Superior Court accusing West and his company KonMan Entertainment of reneging on the lease deal, which required the rapper's camp to pony up $1,295 a month for 39 months.

News
>
Celebrity Gossip
May 10, 2006 04:14:19 GMT
Hollywood's most kept secret is no longer an unconfirmed speculation. It's official, is pregnant with second child.

Dropping in on a taping of television's "Late Show with " on Tuesday, the pop superstar announced that she was pregnant with her second child with husband .

News
>
Celebrity Gossip
May 10, 2006 03:49:27 GMT
Time magazine has held the Time 100 Dinner in honor of Time Magazine's 100 Most Influential People on Monday, May 8 in New York. The bash was attended by the likes of , Dr. Condoleezza Rice and .

As of this year, the honorees ranged from artists and entertainers to scientists and world leaders. Some notable names included in Time magazine's list of 100 Most Influential People are , comedienne and TV hostess; Jim Yong Kim, Chief of both the Department of Social Medicine at Harvard Medical School and the Division of Social Medicine at Boston's Brigham and Women's Hospital; and Dubai's ruler-at-large, Sheik Mohammed bin Rashid al-Maktoum.

News
>
Celebrity Gossip
May 10, 2006 03:25:40 GMT
English football star will wear a milk mustache. But he would only do it for the 13-year-old "Got Milk?" ad campaign, for which he's signed a deal to front its ads.

Speaking on his using as a model, a source at 'Got Milk?' said, "Having David Beckham as a face for the campaign is a huge result for both parties. Kids idolize Becks so there is nobody better to encourage them to drink the white stuff."

News
>
Music News
May 10, 2006 02:55:57 GMT
lead singer, , made a surprise radio appearance last Friday, announcing public worldwide that he and fellow band members are ready to release "Chinese Democracy" this fall.

Rose broke the news on Eddie Trunk's syndicated radio program on WAXQ-FM after co-host Sebastian Bach of fame phoned Rose on his cell and conducted an impromptu interview to find out what the deal was.

News
>
Celebrity Gossip
May 10, 2006 02:28:13 GMT
The New York Supreme Court has on Tuesday declined to hear the appeal brought by Diddy through which he demanded for a lower court decision ordering him to pay more than $19,000 a month in child support payments.

The hip hop star's ex-girlfriend Misa Hylton-Brim won a family court decision in Westchester County in October 2004, causing Diddy to pay for more than $35,000 a month to care for their 12-year-old son, Justin. The fashion stylist had sought to up the original $2,795 Diddy was originally ordered to pay in 1996. Besides, she also wanted to collect nearly $400,000 in back support.