News
>
Movie News
April 24, 2006 08:39:22 GMT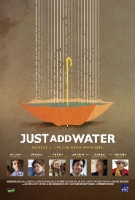 Threesome , and are all tackling a new challenge as they are about to star in the forthcoming Hart Bochner's direction titled "One Part Sugar".

As of Walsh, he will play Ray Tuckby, a man who clings to hopes of reuniting with an unrequited love from his childhood by staying in his rundown hometown. Elsewhere, Long will play the small city's young drug lord and real estate mogul.

News
>
Movie News
April 24, 2006 07:43:21 GMT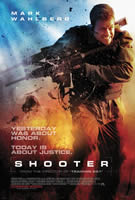 His many movie credits and lots of experience in performing various characters have given more than enough provisions to take "" as his next film project.

There in the political thriller, he will play opposite who's been set to portray an ace marksman who is framed for a presidential assassination he was trying to prevent. He is forced to go on the run while trying to track down the real killer and find out who betrayed him. As of Pena, he will play the nemesis of Wahlberg's character.

News
>
Movie News
April 24, 2006 07:17:23 GMT
That's the way it is. is falling for "." Hence, the actress has signed on to join the cast, including , , and , to star in the upcoming comedy flick.

The story centers on a self-absorbed man in his late 20s (Heder) who still lives at home with his mother (Keaton). The man's world turns upside down when his mother starts dating a motivational speaker (Daniels), and considers booting him out of the house.

News
>
Movie News
April 24, 2006 06:56:17 GMT
Dennie Gordon wants "A Special Relationship" that's why he willingly takes the project to be worked on. Will adapt British author Douglas Kennedy's best-selling 2003 novel, Dennie will also give hand at directing the flick for producer Denise Di Novi.

"A Special Relationship" is of drama thriller genre which story follows an American journalist who suddenly finds herself pregnant and married to an English foreign correspondent while on assignment in the Middle East. When they move to Britain, her life is turned upside down when her young son disappears and her husband tries to have her institutionalized.

News
>
Celebrity Gossip
April 24, 2006 06:15:19 GMT
The star of the popular TV series "The X Files", , has split up with her photojournalist and filmmaker husband Julian Ozanne. Their split was announced Friday night April 21st, 2006.

The couple married in December 2004 and has been living together in London with Anderson's 11-year-old daughter Piper Maru from her previous marriage to Clyde Klotz.

News
>
Celebrity Gossip
April 24, 2006 04:25:35 GMT
There in Mozambique on Friday April 21st, 2006 Hollywood hunk was busy filming "" when suddenly an accident happened as a result of which the actor "sustained a minor leg injury", his publicist Ken Sunshine said in a statement.

As a precaution, DiCaprio was flown to the Nelspruit Medi-Clinic in neighboring South Africa for X-rays. Though, the star already "received medical attention and was back at work" Saturday, Sunshine said.

News
>
Movie News
April 24, 2006 03:47:03 GMT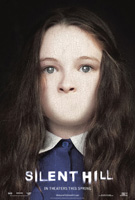 "" makes noise at North America box office, kicking off last week's champ "" to 2nd place which scores another $17 million in ticket sales. The horror film based on a video game, according to studio figures issued on Sunday April 23rd, 2006, is the top choice movie sold about $20.2 million worth of tickets since opening on Friday.

The White House assassination tale "," opens at No. 3 with $14.7 million. Elsewhere, 20th Century Fox's animated hit "" is at No. 4 with $12.8 million, ahead of "" which with $8.1 million in ticket sales reaches the 5th position.

News
>
Celebrity Gossip
April 24, 2006 03:29:08 GMT
The first ever Billies Awards, a new awards ceremony recognizing coverage of women's sport, was attended by such celebrities as , , and . While John received an honorary award and performed, Stone and Davis attended the ceremony along with a host of sportswomen.

Billies Awards actually is named after tennis champion Billie Jean King. The event is held to recognize media excellence in women's sports and physical activity. King started the awards to support the cause of her Women's Sports Foundation - to remove barriers from girls getting into sport.

News
>
Music News
April 24, 2006 02:57:51 GMT
Several Latino artists, including the likes of Gloria Trevi, Puerto Rican reggaeton and , are recording a Spanish-language version of the U.S. national anthem, "The Star-Spangled Banner", to show support for migrants in the United States.

The release of the new version of the anthem reportedly will coincide with the U.S. Senate's debate on immigration legislation next week, the Latino-oriented record label Urban Box Office (UBO) revealed Saturday April 22nd, 2006. The song will be primarily in Spanish with a few words sung in English.

News
>
Music News
April 24, 2006 02:27:34 GMT
Starting from April 28 fans of can log onto the singer's Web site, www.neilyoung.com, and listen to his newly recorded protest album "Living With War," containing 10-track collection in its entirety, free of charge. That's according to Bill Bentley, a spokesman for Warner Music Group's Reprise Records.

The album, moreover, will first become commercially available as a digital download beginning May 2, "and we plan to get it into retail stores as soon after that as we can get them manufactured," Bentley added. And as Neil Young wants the set to hit the market as soon as possible, the label consequently anticipates getting the album into retail outlets between May 5 and May 15.

News
>
Celebrity Gossip
April 24, 2006 01:59:07 GMT
Who's dating? It reportedly happens to be New York model Nico Malleville. The two are said to have had a romantic holiday to the Coqui Coqui spa in the Mayan Riviera, Mexico before then flew back to New York.

Sources said "The spa was the perfect retreat for them. It's like your own personal tropical hideaway, so it was ideal for Sienna and Nico to get to know each other better away from prying eyes."