News
>
Movie News
March 24, 2006 09:08:15 GMT
When it comes to "Musical", John August is the perfect choice for Touchstone Pictures. That's is why the studio quickly tapped him to rewrite the comedy "".

In companion with August, Mark Waters also is attached to direct. The story follows a mild-mannered man who suddenly hears the "inner song" of people's hearts after being struck in the head.

News
>
Movie News
March 24, 2006 08:04:32 GMT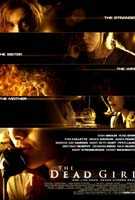 Karen Moncrieff is doing the preparation to resurrect "". It is a drama mystery flick which actually is the follow up to her "Blue Car".

And in an attempt to bring the project into life, Moncrieff has set the likes of , , , , , Mary Beth Hurt, , , and to star in.

News
>
Movie News
March 24, 2006 07:41:11 GMT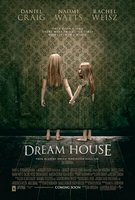 Everyone surely is willing to come into the "". Thus, Universal Pictures intended to make the dream comes true, tapped Belgian helmer Erik Van Looy to direct the drama mystery thriller.

The studio, moreover, has also set Daniel Bobker and Ehren Kruger to produce the flick through their Bobker/Kruger production company, with Stokely Chaffin as the executive producer.

News
>
Music News
March 24, 2006 04:18:51 GMT
While the US pop album chart surprisingly is topped by a new winner, the Billboard Hot 100 also does so. The singles chart is reigned by reggae star whose album "Temperature" goes up one place to the top spot, ended 's two-week reign on the chart as his "So Sick" falls to No. 3. Meanwhile, Canadian singer/songwriter 's "Bad Day" successfully lands on the 2nd place after rising three places from last week's position.

's former chart-topper "You're Beautiful" and 's "Be Without You" each slips one to No. 4 and No. 5 in a row. Elsewhere, English pop singer 's "Unwritten" rises one to No. 6, ahead of ' "Lean Wit It, Rock Wit It" at No. 7 and 's "I'm N Luv (Wit a Stripper)" at No. 8. Rounding out the Top 10 is 's "Yo (Excuse Me Miss)" which rises one to No. 9 and ' "Check On It" which falls two to No. 10.

News
>
Music News
March 24, 2006 03:52:56 GMT
Colombian pop superstar revealed Thursday March 23rd, 2006 that she's going to begin her world tour in Spain.

The tour reportedly will include nine Spanish cities before then moving to the rest of Europe, Latin America and the United States. It is, moreover, due to last from June until the end of the year.

News
>
Celebrity Gossip
March 24, 2006 03:34:13 GMT
After generated strong buzz for his performances in the Oscar-winning "" and "", rapper-actor is now turning to TV. He, reportedly, is about to guest star on NBC's "Law & Order: Special Victims Unit," episode "Venom" (Tuesday, March 28th at 10 PM ET/PT).

There in the series he is set to play rapper-actor Ice T's nephew. "When I was approached to work on SVU and read the script, there was no way that I could turn down this amazing opportunity," Ludacris said. "The character was so rich and the storyline so complex, that I knew it was something I had to do."

News
>
Celebrity Gossip
March 24, 2006 03:08:42 GMT
proves wrong all the reports saying her marriage to husband is on rock. At least that was what the couple showed Tuesday March 21st, 2006 when they were spotted together at the restaurant Tao Las Vegas at the Venetian. That day was Federline's 28th birthday and the husband-and-wife seemed to have enjoyed the private party they held there.

Arrived just after 8:30 p.m., Spears and Federline slipped in through the back door and joined their 10 guests in a private dining room. Enjoyed the menu, the companion then headed to Pure Nightclub at Caesars Palace soon after Federline finished opening his presents. "They didn't leave each other's side all night," so said an onlooker in the club.

News
>
Celebrity Gossip
March 24, 2006 02:25:49 GMT
British rock singer has on Thursday March 23rd, 2006 created sensation after another. Was more than an hour late for his appearance at Thames Magistrates' Court in central London, the troubled rocker lashed out at reporters covering his court appearance and kicked one in the arm moments after pleaded guilty to seven drug charges.

Trudi Barber, a reporter for the British Broadcasting Corp.'s Radio One station, was kicked amid scenes of what she described as "total chaos." The incident occurred when Doherty left the court that he allegedly kicked Barber in the elbow and knocked her microphone on the ground. "It was total chaos here outside the court both when he arrived and when he left," Barber said on Radio One.