News
>
Movie News
March 20, 2006 09:35:36 GMT
Do you know what is coming in theater in the near future? It's "Desperadoes".

Based on the novel of the same name by Ron Hansen, the story revolves around the exploits of the Dalton gang and the beautiful Eugenia Moore, who fell in love with Bob Dalton and helped the brothers rob trains, either directly or by distracting the local marshal.

News
>
Movie News
March 20, 2006 09:17:39 GMT
New Line Cinema has acquired the rights to turn Chris Ferrence and Dan Parada's writing, "Disappearance of Trout" into wide screen. The studio even has tapped David Kirschner and Corey Sienega to serve as producers.

"Disappearance of Trout" is a fantasy flick which story centers on a popular 13-year-old boy who is heir to a town's amusement park but vanishes for two decades. He then reappears, unaged, to help repair the lives of those once close to him and the heart of the town.

News
>
Celebrity Gossip
March 20, 2006 07:50:09 GMT
"She just got asked to be in the ads. She's going to say yes." So said a source on 's choosing as the new face of fashion label Louis Vuitton, replacing model .

The label's head designer, Marc Jacobs, reportedly has asked Lohan to pose for the Autumn/Winter 2006-07 collection. Still according to the same source, the teen actress is a long-time fan of the company and is "extremely excited" about the project.

News
>
Movie News
March 20, 2006 07:31:07 GMT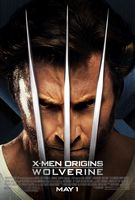 Brett Ratner reportedly has impressed producers of the highly anticipated "Wolverine" with his work on upcoming second sequel "" that he's been tapped to direct the upcoming film.

The director also is reported of wanting to reprise his superhero role, while actor is also in contention to repeat his forthcoming Juggernaut role.

News
>
Movie News
March 20, 2006 07:19:24 GMT
As the film rights for screenwriter Charlie Fletcher's contemporary novel "" has been acquired by Paramount Pictures, Scott Rudin and Lorenzo di Bonaventura have both agreed to give hand at producing.

Of drama fantasy genre, the story of "Stoneheart" begins as London statues of famous people come alive to re-enact their history. The flick is scheduled to hit theaters in September in the U.S. and the U.K.

News
>
Movie News
March 20, 2006 06:48:07 GMT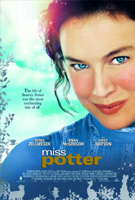 Coming soon in theater, "". The Weinstein Company has acquired North American rights to the Beatrix Potter biopic from Phoenix Pictures and David Kirschner Productions.

The drama movie is in production in UK and stars the likes of , , and . In hand directing is Chris Noonan, while David Kirschner, Mike Medavoy, Arnold Messer, Corey Sienega, and David Thwaites are all producing.

News
>
Celebrity Gossip
March 20, 2006 06:13:14 GMT
A tentative agreement to extend a judge's order blocking the release of an explicit sex video featuring and pal has been reached between Rock's lawyers and World Wide Red Light District.

And so as the agreement has been reached there won't be another court hearing, so said William Horton, a lawyer for Rock who spoke to The Detroit News. Further the newspaper writes that paperwork to permanently block the release of the tape is expected to be filed early next week.

News
>
Celebrity Gossip
March 20, 2006 05:07:57 GMT
U.S. District Judge Todd Campbell has blocked the sale of 's breakthrough 1994 album "Ready to Die" after a jury decided Friday that the title song used part of an Ohio Players' 1992 song "Singing In The Morning." Following such decision, Bridgeport Music and Westbound Records, the two music companies that own rights to Ohio Players recordings were awarded $4.2M in damages.

The sales ban issued affects the late rapper's album "Ready to Die" and the title song in any form, including downloads and radio. Though, it was unclear when or how the ban would take effect. Despite such fact, the defendants, Bad Boy Entertainment, Bad Boy LLC, Justin Combs Publishing and Universal Records, plan to appeal.

News
>
Movie News
March 20, 2006 04:42:58 GMT
American musician is heading for a quite hectic schedules these days. The singer is putting the finishing touches on a new solo album, "Highway Companion," which is slated to be released in June later this year.

Moreover, he also is working on a documentary which is focused on him and his bandmates The Heartbreakers. Directed by Peter Bogdonavich, the set chronicles their career and is due later this year, their 30th together.

News
>
Movie News
March 20, 2006 04:14:20 GMT
V apparently is not merely for "Vendetta", but "victory" as well. The political thriller, tentatively titled "", has seized the box office's throne from its predecessor comedy romance "", taking in an estimated $26.1 million to become the No. 1 movie in the US.

Last week's top movie, the romantic comedy "Failure to Launch" automatically drops one to 2nd place with $15.8 million. Last week's runner-up, "," also slips one place to No. 3 brings in $13.6 million in ticket sales. Elsewhere, the new release "" debuts at No.4 with $11 million in tickets sold.

News
>
Celebrity Gossip
March 20, 2006 03:43:57 GMT
Oscar winning rappers is facing lawsuit filed by a fan who was injured at one of their concerts. Ramone Williams, who was 19 at the time, claims in his lawsuit that he was beaten as the rap group sang "Let's Start a Riot" at an Aug. 26, 2003, concert at a now-defunct Pittsburgh nightclub.

Further Williams alleged that before the song was over, he was thrown to the floor, hit with a chair, stomped on and kicked in the face, all of which leaving him with a fractured jaw. Based on those facts, he is suing Three 6 Mafia's individual members, Jordan Houston, Paul Beauregard, and Cedric Coleman, the group as a whole and the concert venue.

News
>
Music News
March 20, 2006 03:24:10 GMT
of music group told Billboard that he and his band won't embark any tours until his first baby is born in April. He said "We'll probably start doing some shows here and there in June and July, but for the most part, we're just going to kind of take it easy."

So, fans of the rock group have to wait patiently to see their idol hit the road.

News
>
Music News
March 20, 2006 03:03:31 GMT
Musician has just undergone a successful cancer surgery. And now as she's recovering, she is ready to tour again.

Was forced to cancel a spring tour after she was diagnosed with breast cancer last month, the singer-songwriter has on Friday announced that she would make up most of those North American dates in support of her Grammy-nominated album, "Wildflower."