News
>
Celebrity Gossip
February 21, 2006 09:18:06 GMT
See ya. That's what people should say to Hollywood actor who is going to take a break from movie industry to spend time with daughter Matilda. While he's doing so, wife will go on living her acting career and earning money for the family.

Ledger said at Sunday night's BAFTAs, "I'm going to try not to work at all this year and send Michelle out to bring in the cash. I'll be Mr. Mom. It's something that's very important to me - something that every dad, if he can, should do his best to achieve."

News
>
Celebrity Gossip
February 21, 2006 09:03:12 GMT
When it comes to 's sweaty shirt the bid cost you at least $101,100.

In recent auction on website eBay, the actor's shirt which he wore portraying gay cowboy Jack Twist in "" has sold for such amount to fan using the cyber name hlywdstar.

News
>
Movie News
February 21, 2006 08:23:46 GMT
The Academy of Science Fiction, Fantasy & Horror films has announced the nominations for the 32nd Annual Saturn Awards. Leading the pack is "" which is up for 10 nominations. Following close behind is "" with nine nominations, while "" and "" receive 8 nominations each.

"Revenge" ups for the categories of Best Science Fiction Film, Best Actor for , Best Actress for , Best Supporting Actor for Ian McDiarmid, Best Direction and Best Writing for George Lucas, Best Music, Best Costume, Best Make-Up, and Best Special Effects. "Narnia" on the other hand is nominated for Best Fantasy Film, Best Actress for , Best Performance By A Younger Actor for , Best Direction, Best Writing, Best Costume, Best Make-Up, and Best Special Effects.

News
>
Music News
February 21, 2006 07:35:24 GMT
British rock band put back the pieces in order. The music group is returning to the road, back on their cancelled tour due to 's arrest on drugs charges.

Doherty, the band's frontman, was found guilty of possessing class A drugs but avoided a jail sentence. He was instead granted a 12-month community order.

News
>
Celebrity Gossip
February 21, 2006 07:24:10 GMT
Hollywood star has denied recent rumors claiming she and beau Cisco Adler have engaged. In fact, both of them aren't engaged.

Commenting on the engagement report Barton says "An engagement is not true. The love is young!"

News
>
Celebrity Gossip
February 21, 2006 07:02:56 GMT
rocker is having one of his guitars auctioned as an attempt to benefit Brazil's Zero Hunger campaign. Agencia Brasil, the government's official news agency said on Monday Feb 20th, 2006.

The guitar will be donated to the government after Bono's Feb.20-21 concerts in Sao Paulo's huge Morumbi soccer stadium. It will then be auctioned to collect funds for the program which goal is to ensure all Brazilians have three meals a day by the end of President Luiz Inacio Lula da Silva's presidential term Dec. 31.

News
>
Celebrity Gossip
February 21, 2006 06:34:08 GMT
Country crooner is said to host "The Grand Ole Opry at Carnegie Hall", which is a television special with an unlikely combination of subject and venue.

Set to be held March 12 on the Great American Country cable network, the two-hour show will feature performances by Gill, , , , , , and many others.

News
>
Celebrity Gossip
February 21, 2006 06:16:37 GMT
Former husband and wife and could finally feel relieved as details on their divorce settlement have been reached.

As of Pitt he will take control of their film company Plan B Productions, while Aniston is said to have sole ownership of their $29 million Beverly Hills mansion.

News
>
Celebrity Gossip
February 21, 2006 06:01:56 GMT
Things seem to get better for Aussie singer . Already recovering from breast cancer surgery, the pop singer is heading for a marriage. That's according to her beau 's mother.

Mrs Martinez has recently told New Idea magazine that her son and Kylie are planning to get married in April. They reportedly plan to wed on French Island, just off the coast of Melbourne in Australia.

News
>
Music News
February 21, 2006 04:54:58 GMT
UK singles chart again sees the comeback of DJ Meck's dance remix of Leo Sayer's 1977 song "Thunder In My Heart" to its top position. This is the second consecutive week that the song reigning the throne. In the mean time, , Diddy and also well maintaining their position in 2nd on the chart with their collaboration of "Nasty Girl."

Secures the 3rd rank is The Ordinary Boys' "Boys Will Be Boys," followed close behind by 's "Run It" featuring at No. 4. No. 5 is Liz McClarnon's "Woman In Love/I Get The Sweetest Feeling." ' "Check On It" featuring wins the 6th place.

News
>
Celebrity Gossip
February 21, 2006 04:33:26 GMT
, the person who has become a fixture on SNL, is in final negotiations to star in 's untitled comedy pilot for NBC, in which Fey will star in as well.

The show reportedly is set behind the scenes at a Saturday Night Live-type show. And if only the pilot goes to series, then that would be Baldwin's first major series gig since his 1984-85 stint on CBS' primetime soap "Knots Landing."

News
>
Movie News
February 21, 2006 04:14:51 GMT
and both have agreed to topline the upcoming drama "." Meanwhile, , and are all still in final talks to also star in.

As of its story, the Mike Binder direction follows a man (Sandler) who lost his family on Sept. 11 and has never recovered from his grief. He runs into his former college roommate (Cheadle), who has become a doctor and who is determined to help his ex-roomie come to grips with his loss.

News
>
Movie News
February 21, 2006 03:46:17 GMT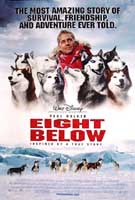 The North American box office over the four-day Presidents Day weekend is dominated by "." The Walt Disney Co.'s Antarctic family-friendly film garners $25 million in ticket sales. Following close behind at the runner up position is "" which debuted over the weekend with $22.3 million in ticket sales.

Last week's top movie "" is down to 3rd place earning another $21 million. Universal Pictures' "" finishing in 4th place in its second weekend with $15.3 million. New Line's "" sadly only taking in $12.5 million in its second weekend, leading the flick to slip to No. 5.

News
>
Celebrity Gossip
February 21, 2006 03:28:07 GMT
Playing 007 agent James Bond isn't easy indeed. Filming the highly anticipated "" has cost his two teeth. Ups. That's too bad.

The actor has to unfortunately have his London-based dentist Rob McNeil flown out to Prague where "Casino Royale" is currently filming to fix caps onto his broken teeth.