News
>
Celebrity Gossip
January 11, 2006 09:29:40 GMT
and are leading the nominations at next month's Brit Awards with five nods each. As of Blunt he's up for British Male Solo Artist, Pop Act, British Breakthrough Act, British Album for "Back To Bedlam" and Best Single for "You're Beautiful."

Meanwhile, Kaiser Chiefs are nominated for British Group, British Rock Act, British Live Act, British Breakthrough Act and British Album for "Employment." Following close behind is with four nods, including British Group and British Live Act, thanks to the huge success of their album "X&Y."

News
>
Celebrity Gossip
January 11, 2006 08:37:05 GMT
In a recent poll held by BBC's Homes and Antiques magazine, is the first name comes up on the very top position of "The World's Most Eccentric Celebrities." Speaking on her winning, Bernie Herlihy, editor of the related magazine explained that readers choose the singer as the most bizarre star thanks to "her quirky dress sense and very individual type of music."

Also she said "She's known by the public for pretty crazy things like having an altercation with a journalist." On the 2nd position is former world boxing champion Chris Eubank, and at 3rd is goalkeeper-turned-commentator David Icke. Ranked 4th is actor Tom Baker, ahead of television star and former rocker at 5th. The other celebrities included in the poll, involved nearly 6,000 voters, are John McCririck, Patrick Moore, Vivienne Westwood, Jimmy Savile and Uri Geller, all of whom rounding out the Top 10 position.

News
>
Celebrity Gossip
January 11, 2006 08:02:24 GMT
Model and actress is highly reported to wed millionaire boyfriend Arun Nayar at the luxury Devi Garh Hotel in Rajastan, India on Valentine's Day, soon as his wife finally agreed to a divorce. Despite the report as-yet-certainty, Liz reportedly chooses to buy an ordinary dress.

She says "If I had a dress designed for me I'd be in absolute agony. I wouldn't know who to go to. I have so many friends in the fashion business, and I work with so many fabulous people, I'd be in absolute hell. I'd probably make it myself or buy it at Debenhams." Keep it here for further reports on the matter.

News
>
Movie News
January 11, 2006 07:13:55 GMT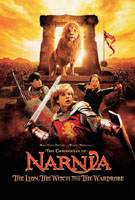 There are 7 films considered for Achievement in Makeup for the 78th Academy Awards. As announced by the Academy of Motion Picture Arts and Sciences, the films include "", "", "", "", "", "", and "."

Thus, to pick up only three of those for Oscar consideration, ten-minute clip reels from each of the seven films will be screened for the Makeup Award Nominating Committee on Saturday, January 28. The selected films will be announced along with nominations in 23 other categories on Tuesday, January 31, at 5:30 a.m. PST.

News
>
Celebrity Gossip
January 11, 2006 07:02:25 GMT
In addition to the many stars set as the presenters of the 63rd Annual Golden Globe Awards, , , and have been added to the lineup.

Thus, the four of them will join previously-announced presenters at "The 63rd Annual Golden Globe Awards" to be telecast live on NBC Monday, January 16 (8 - 11:00 p.m. EST) at The Beverly Hilton.

News
>
Music News
January 11, 2006 06:45:57 GMT
New York City-based rock band reportedly is preparing their second Interscope album, "Show Your Bones," for a March 28 release date. Prior to that, the album's first single "Gold Lion" will be commercially released a week earlier in the United Kingdom.

Produced by Squeak E Clean and mixed by rock veteran Alan Moulder, "Show Your Bones" "is what happens when you put your finger in a light socket," singer Karen O says of the album name. Also she added "Maybe there is some of that electric current flowing through the tracks of our album illuminating us from the inside out for you to laugh at and cry to or fry to. Or not."

News
>
Music News
January 11, 2006 06:34:00 GMT
Irish rock band is adding dates to its 2006 Vertigo tour, which is slated to begin February 12 in Monterrey, Mexico. The additional dates will include an April 8 show at Aloha Stadium in Honolulu, the group's first appearance in Hawaii since 1985.

In addition, it will also cover a February 28 show in Santiago, Chile. In the meantime, AOL Music will on Jan 11th premiere a new version of the video for "Original of the Species." The original clip can be viewed on U2's Web site (http://www.u2.com).

News
>
Movie News
January 11, 2006 05:49:00 GMT
Here comes one new offering for moviegoers, "." An adaptation of Terry Pratchett's bestselling young-adult novel, the action adventure flick will be helmed by Sam Raimi.

To success its new project, Sony Pictures Entertainment has tapped Pamela Pettler to write the script. Set to produce is Raimi and Josh Donen through their Sony-based company, along with Created By's Vince Gerardis and Ralph Vicinanza.

News
>
Celebrity Gossip
January 11, 2006 05:39:43 GMT
Last week Vanity Fair released an article containing the confession of that she once dabbled in drugs and battled bulimia. Though, the teen star has on Tuesday Jan 10 released a statement to Teen People magazine, denied having bulimia.

She said "The words that I gave to the writer for Vanity Fair were misused and misconstrued, and I'm appalled with the way it was done." In fact, the denial she outed merely concerned of her alleged bulimia and not drug use.

News
>
Celebrity Gossip
January 11, 2006 02:44:07 GMT
Veteran rock act , blues pioneer Robert Johnson and late comedian are among artists set to receive lifetime achievement honors at the 48th annual Grammy Awards which will be held next month.

Also tapped to receive the same honor among others are rockers Cream, country singer-songwriter , opera vocalist Jessye Norman and '50s folk quartet The Weavers.

News
>
Movie News
January 11, 2006 01:49:47 GMT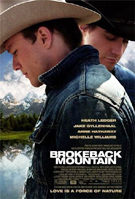 The gay cowboy romance flick "" is a big winner at the 11th annual Critics' Choice Awards held Monday Jan 9. Gaining eight nominations, the movie gloriously brings home 3 awards, including the all-important Best Picture prize, which is considered a key Oscar prognosticator. Moreover, the film's creator, Ang Lee, also is voted the year's Best Director.

Meanwhile, the film's cast is handed Best Supporting Actress award which she shares with of "." is the Best Supporting Actor thanks to his portrayal in "." Best Actor award goes to of "," while Best Actress prize goes to of "." A complete roundup of the 2005 winners click http://www.bfca.org/nomineesWinners.html.