News
>
Music News
January 07, 2006 06:17:14 GMT
Country crooner and wife are a dense couple as either husband-and-wife or music partner. The couple lives both parts in balance and approvingly could do it well.

Anyway, both have planned to embark on another tour, which is said as the finishing touches on a reprise of their Soul II Soul tour. Set to begin April 21 and will run through Labor Day with a total of about 70 dates in the works, McGraw and Hill will perform together with no supporting acts booked.

News
>
Celebrity Gossip
January 07, 2006 04:45:16 GMT
Troubled rapper should have learned from his mistake that he finally was granted an early release for good behavior at New York's Rikers Island jail where he was serving 70 days for parole violation. As for everybody to know, the star was sent to jail Nov. 19 last year, a month after found guilty to probation violation in a 2004 case.

He was pleaded guilty for running his sport utility vehicle through a fence at New York's Kennedy International Airport and then claimed to be an undercover federal agent. He violated his parole by twice getting caught driving on a suspended license. Though, "He got some time off, two-thirds, for good behavior and also accrued some credit for time spent previously in jail," a spokeswoman for the Queens District Attorney said Friday.

News
>
Movie News
January 07, 2006 04:11:44 GMT
In a brief yet distinct report, The Hollywood Reporter mentioned that Ron Friedman and Steve Bencich are re-teaming with Walt Disney Pictures for the live-action family comedy "."

While other details remain undisclosed, the flick is described as a monkey spy adventure. Keep it here for further information.

News
>
Movie News
January 07, 2006 03:51:05 GMT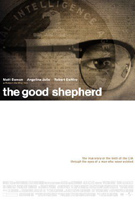 is bringing his latest project, drama mystery thriller "," to the Dominican Republic. The actor would like to have the flick shot there, and thus and who are among the cast also heading for the country.

Felix Manuel Lora, spokesman for the national film office, said that the actors should arrive by Saturday while adding "The government is going to help the crew with the logistics so they can do their work without any inconveniences." Production of the film is set to remain in the country for one week.

News
>
Celebrity Gossip
January 07, 2006 03:35:18 GMT
Pop star and actress finally was released from a Miami, Florida hospital Thursday morning (Jan 6th) after being treated for an asthma attack. "She's on her way home," said Leslie Sloane Zelnick, the star's publicist.

At the same occasion, Leslie also added that reports mentioning Lohan is pregnant are false. The related rumors surfaced on Wednesday when a friend of the actress was spotted visiting the hospital carrying a home pregnancy test. Though, the publicist insisted the pregnancy kit was for another friend.

News
>
Movie News
January 07, 2006 02:48:35 GMT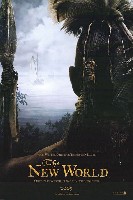 January the 5th has marked the opening of the 17th annual Palm Springs International Film Festival, a special event in which Terrence Malick's epic "" was shown off to filmgoers. Set in America in the 1600s, the adventure flick provoked abuzz among the attendances who soon after the screening said the film was either brilliant or awful.

Spotted attending the festival was "The New World" producer Sarah Green and co-star . To note, the fest which runs through Jan. 16, will show 232 films from more than 70 countries. The lineup includes four world premieres with 31 North American premieres and 51 U.S. premieres. In addition, the schedule includes 51 of the 56 films submitted for consideration in the foreign-language film category for the 78th Annual Academy Awards.