News
>
Movie News
December 22, 2005 08:42:27 GMT
With shooting scheduled to take place in Vancouver in early 2006, the sequel "White Noise 2: The Light" has found the right person to give hand at directing. The man is Patrick Lussier.

A collaboration between Gold Circle Films and Brightlight Pictures, the film is written by Matt Venne.

News
>
Movie News
December 22, 2005 08:28:51 GMT
"Skip Tracer," an upcoming action comedy of Columbia Pictures is on work. The studio has hired Thomas Dean Donnelly and Joshua Oppenheimer to rewrite an earlier draft penned by Steve Franks.

In the meantime, Neal Moritz is in hand producing the flick through his Original Films production company alongside Brad Luff and Chris Henze.

News
>
Celebrity Gossip
December 22, 2005 08:06:05 GMT
The marriage of and is considered as never exist. The couple's union was annulled by Los Angeles Superior Court, so said documents obtained this week by the television show "Extra."

"The judgment of nullity is entered," the documents read, per TV's Extra. "The parties are declared to be single persons." Getting straight to the point, the annulment means a judicial declaration that a marriage never legally existed.

News
>
Celebrity Gossip
December 22, 2005 07:34:23 GMT
, widely known as former frontman, has collected a $60,000 donation for a Carefree, Ariz.-based charitable organization that aids nomadic people in drought-stricken West Africa. Plant reportedly got that amount from a four-song CD released by his band, Robert Plant and the Strange Sensation.

Sadly, the CD's sales failed to generate the royalties Plant had expected, forced the man to make an appeal to PAR Charitable Trust, a small grant-making organization that agreed to cover up the rest amount needed to build and operate school dormitories for 200 children for three years. And so, Trust will supplement proceeds from the CD sales to build eight dorms and provide meals, blankets, school uniforms and medicine for students in four locales in Mali.

News
>
Celebrity Gossip
December 22, 2005 07:07:55 GMT
The record-release party, held Wednesday Dec 21st at a Manhattan nightclub for a new record featuring duets with the late rapper , turned into a violent. There were three people stabbed inside the club, while three others were shot in a parking lot near the club called "Exit."

Chronicling the incident, police first responded to a 3:10 a.m. call reporting gun shots at a parking garage near the club and found three men wounded. All of them are said to be in stable condition at a local hospital. Shortly thereafter police received a 911 call reporting a stabbing in the club and discovered two men cut in the face and one stabbed in the stomach.

News
>
Celebrity Gossip
December 22, 2005 06:36:12 GMT
Rumors on the street mention that famous model splits from her boyfriend of four months, .

Concerning this matter, a friend of the beauty revealed to American In Touch magazine that Burke is still nursing a broken heart from the break-up of her marriage to plastic surgeon Garth Fisher.

News
>
Movie News
December 22, 2005 06:07:14 GMT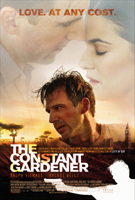 On February 9 next year, people will keep their attention sticking on the 26th annual London Film Critics' Circle awards. Organizers have on Wednesday announced the awards nominees that include some famous films, like "" which is a big nominee with seven nominations.

The drama thriller is nominated among others for the categories of Best Director for Fernando Meirelles, Best Producer for Simon Channing Williams and Film of the Year. Challenging Meirelles to win the Best Director award are Ang Lee for "," Paul Haggis for "," Peter Jackson for "," and David Cronenberg for "."

News
>
Music News
December 22, 2005 04:50:49 GMT
Rapper starts this year Christmas season with such a great attainment in music scene as his album "Curtain Call" debuts at No. 1 on the U.S. pop charts Wednesday for a second week in a row, sold 324,000 copies in its second week on release.

The second position this weekend is secured by whose album "Some Hearts" sold 271,000 copies in its fifth week. "Now That's What I Call Music! 20" by various artists is the 3rd, one place ahead of American Idol runner up whose debut album "The Real Thing" sold 227,000 in its first-week.

News
>
Music News
December 22, 2005 04:25:12 GMT
One of country's hardest rock bands, , has been set to help rolling the Stones tour with their opening performance in Omaha, Neb., Jan. 29 next year. "We've thrown around the concept of opening for the Stones forever," singer commented about their being tapped to warm up tour.

Amazed upon getting the invitation from their manager, the duo immediately "started calling our friends as fast as we could as soon as we walked out of the room," Ronnie added. See you there friends.

News
>
Music News
December 22, 2005 04:07:18 GMT
reveals their plan to unveil new "Directions." Consisting of an anthology of 12 short films, the set will also include a music video of each song from the band's Grammy-nominated album, "Plans."

Created by 12 different directors, the videos will be unveiled one by one on Death Cab for Cutie's Web site early January next year. As for fans to know, band members don't appear in the films, which were made with small budgets.

News
>
Movie News
December 22, 2005 03:26:55 GMT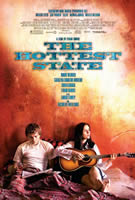 Hollywood hunk will give it a go for an upcoming drama romance "." An adaptation of Hawke's novel of the same name, the flick chronicling the desperate, consuming rush that accompanies young love from its first hints to its ultimate disintegration.

The story focuses on two young aspiring performers grappling with questions of self-identity and emotion that neither is equipped to handle. While Hawke gives hand at directing, is set for a roll in the film. Shooting reportedly will begin in late January next year.

News
>
Movie News
December 22, 2005 03:08:47 GMT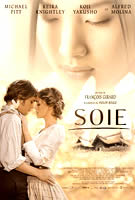 Following fresh from the oven news confirmed that actress has signed on to play the role of Helene in the upcoming drama romance "," reportedly has been cast in the male lead.

Pitt will then play the role of Herve Joncour, a married silkworm smuggler in 19th Century France who travels to Japan to collect his clandestine cargo. While there he spots a beautiful European woman, the concubine of a local baron, with whom he becomes obsessed. Without speaking the same language, they communicate through letters until war intervenes. Their unrequited love persists however, and Herve's wife Helene begins to suspect.

News
>
Celebrity Gossip
December 22, 2005 02:46:15 GMT
Terry Wogan has been given his own show on UK Gold. It's called "Wogan Now and Then." The new show will then make it possible for Wogan to reunite with various celebrities he's been interviewed over the years on his BBC show "Wogan."

To mark the debut of his show, Wogan has tapped Posh Spice Victoria Beckham as the first guest he's about to interview. What a smart pick. Apparently, Victoria reportedly accepted Terry's proposal because she knew he will be easy on her and won't open sensitive subjects, like that of the boob job she had but denied having.