News
>
Movie News
December 01, 2005 09:36:08 GMT
The upcoming action flick "" finally finds the man, the right person to be on the director seat. And they come to the cinematographer-turned-director Ericson Core who has already inked the deal.

Wrote the script is LivePlanet's Sean Bailey with Andrew Marlowe did a rewrite. Bailey also is producing with Chris Moore, while Jason Reed is overseeing for Touchstone.

News
>
Movie News
December 01, 2005 09:19:19 GMT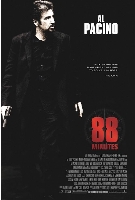 One more movie star joining the already existed cast of drama thriller "." It's . The actress will star in the Jon Avnet direction alongside the likes of , , Neal McDonough and .

"88 Minutes," which is now shooting in Vancouver, tells the story of a college professor who, while moonlighting as a forensic psychiatrist for the FBI, receives a death threat telling him that he has only 88 minutes to live. In narrowing down possible suspects, he frantically seeks to communicate with a problem student, an ex-girlfriend, and a serial killer on death row.

News
>
Movie News
December 01, 2005 09:02:07 GMT
The Hollywood Reporter mentioned that Bauer Martinez Distribution has acquired the North American distribution rights to "Van Wilder 2," the sequel to the 2002's "National Lampoon's Van Wilder." Set to direct the comedy genre is Mort Nathan, while , , and Holly Davidson are about to star in.

"Van Wilder 2" reportedly is being produced by Tapestry Films. The story will shift over to Penn's character Taj, Van Wilder's sidekick and protege from the first film, as he arrives at Oxford University to show the stuffy Brits how to party. Shooting will take place in Romania.

News
>
Celebrity Gossip
December 01, 2005 08:27:32 GMT
Pop singer is said to have considered changing her name into Maria Bratman, now that she's the wife of record executive Jordan Bratman. The star once declared in a fancy ceremony at Napa Valley's Auberge Du Soleil resort that she wants to take her husband's name.

She says "I'll probably always be Christina Aguilera professionally, but I'm thinking of changing some legal things and going by my middle name Maria and his last names." Moreover, Aguilera and husband also are thinking about having baby as soon as her hectic schedule allow her. "We definitely, definitely want to have children. I think we will probably start trying when we wrap up my next world tour and I'm very, very excited about that." So the singer revealed.

News
>
Celebrity Gossip
December 01, 2005 07:52:56 GMT
Troubled supermodel is single again after she called it off with boyfriend . "For good" is the reason cited by Moss' close friends as the reason behind their break up. Really? For sure. She even vowed never to see Pete again.

The decision was made and there they went separate ways. Moss, who was furious in knowing that Pete walked out of drug rehab after only a week, has dumped him is the fact the rocker has to face.

News
>
Celebrity Gossip
December 01, 2005 07:34:54 GMT
Feel blessed? Of course. Happy and excited? For sure. Well, the feeling actually is indescribable for frontman and wife, British supermodel .

The happy couple is expecting their child, their first. A representative for them revealed that they are "ridiculously happy" over the bun-in-the-oven news. Congrats.

News
>
Celebrity Gossip
December 01, 2005 07:02:36 GMT
The music competition is getting steamed. The 2005 Billboard Music Awards is coming and here is the list of music artists included in its shortlist.

Up for Artist of the Year are , , , . Competing for Group of the Year among others Green Day, , , and . Meanwhile, , , , and are all up for New Artist of the Year award.

News
>
Music News
December 01, 2005 06:35:30 GMT
It's the second time this year that tops the Billboard 200 album chart. The music group's "Hypnotize" sold 324,000 copies in its first week of release, placing them exactly on the top position. Just behind them at No. 2 on the chart is , whose "The Road and the Radio" sold another 300,000 units this week.

"Now That's What I Call Music! 20" by various artists secures the 3rd place on sales of 290,000 units, followed by 's "Confessions on a Dancefloor" at No. 4 with 210,000 units. Rounding out the Top 5 is "" soundtrack which sold 207,000 units.

News
>
Music News
December 01, 2005 04:45:24 GMT
Kindhearted and generous that's how we describe and . Both of them approvingly do not merely care about their music, but with social matters as well. Having the sincere motivation for their surrounding, especially that of saving the lives of children, Keys and Bono will do that in their own way.

It's through song. The two superstars have collaborated on "Don't Give Up (Africa)," and will donate all proceeds to Keep A Child Alive, which provides medicine to families infected with AIDS and the HIV virus. First sang at a Nov. 3 fund-raiser in New York City for the charity, the track will be available exclusively on iTunes starting Tuesday Dec 6.

News
>
Celebrity Gossip
December 01, 2005 04:30:11 GMT
Actress , best known for her performance in "Law & Order: Special Victims Unit," and husband Peter Hermann are expecting their first child together.

"I can confirm that she is expecting," Hargitay's publicist, Erwin More, said briefly. Unfortunately, he provides no other details about the good news.

News
>
Movie News
December 01, 2005 03:56:31 GMT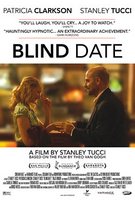 and Oscar nominee reportedly will go on "," not in the real life but in an upcoming drama romance flick. The Stanley Tucci direction actually is a remake of the late Dutch filmmaker Theo van Gogh's film of the same title.

Notwithstanding with the title, the story of the film tells about a married couple who very tragically lost their child in a car accident. Since the child's death they've been unable to spend time together, and they can't not be together, so they sort of meet on blind dates and role-play as strangers.

News
>
Celebrity Gossip
December 01, 2005 03:26:12 GMT
Money isn't everything, but without money everything is nothing. Hence, it is understandable then that people in common usually use money as a measuring rod for someone or something. In recent poll held by The Hollywood Reporter, movie star proven to be the Highest Paid Actress for the second year straight with a $20 million payment per film.

is 2nd, with a $16 million to $17 million per-film price tag, followed by at 3rd and actress-producer at 4th, who each commands $15 million per project. Meanwhile the No. 5, No 6 and No. 7 are held by , and , all have salaries estimated between $10 million and $15 million per film.

News
>
Celebrity Gossip
December 01, 2005 03:05:56 GMT
has taken legal action against a film production company he claims to have broken an oral agreement to pay him $8m. In his suit, filed at Los Angeles Superior Court, the actor alleges Ascendant Pictures has in December 2004 promised him the money to star in the romantic comedy titled "Taming Ben Taylor."

However, the film was never made and Ascendant Pictures has made no comment concerning the matter. Instead the Beverly Hills company then pulled out of the agreement in June. Thus, Costner is seeking the salary he claims he is owed plus the reimbursement of legal fees.