News
>
Movie News
November 30, 2005 09:32:57 GMT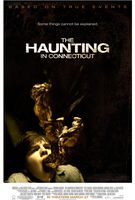 Gold Circle Films has added one more project to its pocket. A drama mystery entitled "A Haunting in Connecticut," which the studio head Paul Brooks and Andrew Trapani of Integrated Films & Management will produce along with Wendy Rhoads.

From screenwriters Tim Metcalfe and Adam Simon, the film will revolve the true story of a family forced to relocate near a clinic where their teenage son was being treated for cancer. The family begins experiencing violent, supernatural events that the parents first blame on stress from the illness, but they later discover that their new home is a former mortuary with a dark past.

News
>
Celebrity Gossip
November 30, 2005 09:17:07 GMT
is mothering for the first time when she gave birth to a baby girl September in Los Angeles. The baby, which is the first child of Carrere with her British photojournalist husband Simon Wakelin, named Bianca.

Unfortunately, the couple has just gone public with the good news this week. Congrats anyway.

News
>
Movie News
November 30, 2005 08:20:40 GMT
Mr. Blandings is about to build his dream house. There comes kindhearted actor in hand to help him. The actor has agreed to take the role of the contractor who takes on the challenge of renovating his house.

Tentatively titled "Mr. Blandings Builds His Dream House," the Steve Carr direction actually is a remake of the classic 1948 comedy based on a script written by Hank Nelkin. The flick, which is scheduled to begin in May in upstate New York, will star as the title's role Mr. Blandings.

News
>
Movie News
November 30, 2005 07:57:28 GMT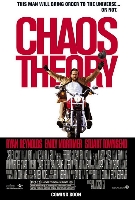 The already on-board cast of the forthcoming "" will gladly welcome newcomer . The actor has just signed on to star in the drama comedy romance alongside and .

The Warner Independent Pictures and Castle Rock Entertainment's project will have Marcos Siega to direct and Fred and Erica Westheimer's Lone Star Film Group to finance.

News
>
Movie News
November 30, 2005 07:27:44 GMT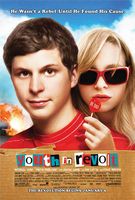 Per Variety, Dimension Films is reported to have acquired the rights for the upcoming comedy drama romance "" from Shangri-La Entertainment. Thus, the head of the film studio Bob Weinstein plans to put the film into production next year.

Based on the novel by C.D. Payne and a script by Gustin Nash, the story of the flick centers on the coming-of-age tale of a 16-year-old who keeps a journal of his dogged quest to lose his virginity. Cast to star in as yet come to the surface.

News
>
Celebrity Gossip
November 30, 2005 06:54:49 GMT
She has ever had a special meaning in his heart. And she has also helped him propelling his career, well at least she's been his manager. But, those apparently do not prevent former lead singer to sue his ex-wife/former manager Susan J. Silver, seeking for more than $1 million in damages.

In his suit, filed November 28 in California Superior Court in Los Angeles, Cornell claimed that Silver "conspired with other representatives of Soundgarden to direct funds owed to (Cornell)" to other members of the band. Further, he also accused Silver of failing to advise him to "protect his interests in copyrighted musical compositions that were created prior to the marriage."

News
>
Celebrity Gossip
November 30, 2005 06:25:19 GMT
Hollywood babes and are tapped to team up as the joint Masters of Ceremony for the 2005 Nobel Peace Prize Concert to be held Dec. 11 in Oslo. The twosome has been slated to appear during the event for laureate Mohamed ElBaradei and the International Atomic Energy Agency he leads, organizers said Tuesday.

Joining them as the event MC among others are artists , and . Meanwhile, the likes of , cellist Yo-Yo Ma, Colombian rock star and Welsh opera singer are all expected to live up the event.

News
>
Celebrity Gossip
November 30, 2005 04:38:49 GMT
Singing, acting, and writing. seemingly has passed through it all. But wait. Hey you miss one, it's sex. Yes, the rapper has yet undergone a sex business. And in fact, he has had an idea about that which will be soon turned into realization.

Rumors on the street mention that Fiddy is about to launch sex toy line of his own version. What a surprise. He said "I need to make a 50 Cent condom, and a motorized version of me. A motorized version of me will definitely have to be waterproof, so you could utilize it in the tub. A lot of them vibrators aren't waterproof."

News
>
Music News
November 30, 2005 04:12:42 GMT
Adding numbers of bands' members who go solo, vocalist/guitarist Ray Davies already played his first date in New York Monday night at the Supper Club as an individual performer. During the performance, he treated fans to six songs that will appear on his first solo album.

Greater than that, Davis' first ever solo album, tentatively titled "Other People's Lives," is slated for a February 7 release date via V2 Records. The set is said to consist of a main track dubbed "Thanksgiving Day," released last week on an EP of the same name.

News
>
Celebrity Gossip
November 30, 2005 03:53:16 GMT
"I'm sure Kenny and I will be doing the old legal thing, but we won't be doing the whole veil and gown thing," revealed his marriage plan with longtime partner Kenny Goss. "It'll be relatively soon after it comes in, probably early next year," he continued.

That is all about the singer's wedding plan which was unveiled Tuesday. The twosome plans to follow the step of fellow musician , legalizing their relationship under new British legislation offering gays many of the legal protections available to married couples.

News
>
Music News
November 30, 2005 03:30:02 GMT
Fans listen carefully to this one. It's ' tour dates for their upcoming Europe summer tour. The band has on Nov 29th confirmed that they are going to bring their world tour to Europe next summer, beginning May 27 in Barcelona.

Stadium dates are scheduled for August 29 in Cardiff, Wales, with additional shows still to be announced in Russia, Greece, Croatia, Serbia/Montenegro, Portugal, Denmark, Switzerland and Ireland. You can get the tickets starting from December 3.

News
>
Celebrity Gossip
November 30, 2005 03:11:05 GMT
Latin singer shows his deep concern towards social matter by willingly joining a U.N.-affiliated migration organization to fight human trafficking in Colombia. "More than half of trafficking victims worldwide are children, forced into pornography, prostitution and labor servitude," he said. "Human trafficking is an unscrupulous market that generates around $10 billion annually."

Thus, to support the organization's program, Martin is slated to appear in TV commercials and provide support through his nonprofit foundation, the Ricky Martin Foundation. Focused on the dangers trafficking poses to Colombian children such as sexual exploitation, the commercials will begin airing next year. In addition to that, the organization also will publicize a new telephone hot line that provides assistance and information about trafficking in the country, the Geneva-based IOM said.

News
>
Movie News
November 30, 2005 02:05:11 GMT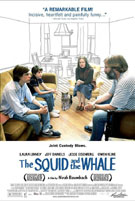 The Independent Spirit Awards, the American art-house world's version of the Oscars, already reaches its 21st year. The event, which honors low-budget films based on such criteria as original, provocative subject matter and degree of independent financing, will announce its winners March 4 next year, the day before the Academy Awards.

Contenders for the award were announced Tuesday. Among them was the low-budget drama about a family torn apart by divorce "." Led the nomination with six all at once, the flick obviously ahead of higher-profile entries, including "" and "" with four each.