News
>
Movie News
November 14, 2005 09:19:34 GMT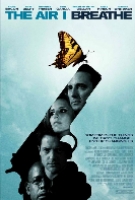 "," which script was written by Lee and Bob DeRosa, is about to start shooting in January. While the existed cast, , and , are preparing themselves to work on the project, Kevin Bacon has just joined them to star in.

The film, based on an ancient Chinese proverb, will be directed by Jieho Lee for Emilio Diez Barroso's Nala Films and Paul Schiff Productions. The story is a romantic crime story that follows four extraordinary tales of human emotion: Happiness, Sorrow, Pleasure and Love.

News
>
Movie News
November 14, 2005 08:57:17 GMT
If Variety has previously reported that Chris Columbus is about to direct a movie based on the Marvel Comics character Prince Namor, entitled "," the director himself recently revealed that he probably wouldn't do that. Why? Columbus won't explain, but according to him, he's now doesn't know what he will do next, and he probably won't even think about it until after he's done promoting his new film.

Moreover, he also says that it would be too difficult to move his whole family back to England in order to direct another chapter of the "Harry Potter" franchise, as much as he enjoys the fifth and sixth books. Well, hope someone would willingly take Columbus' part to direct the action adventure drama genre.

News
>
Music News
November 14, 2005 08:04:49 GMT
Queen of pop has demonstrated her power not only in the US but also in UK. The pop star successfully tops UK singles chart with her -sampling disco anthem "Hung Up" which is one of the many singles included in her latest album "Confessions on a Dancefloor." With such attainment, she obviously knocks last week's champ 's ballad "You Raise Me Up" to the second place.

In the third place of the chart is the new British band Son of Dork with their single "Ticket Outta Loserville." Another new comer to enter the chart is Simon Webbe whose single "No Worries" at the fourth place, ahead of ' "I Bet You Look Good On The Dancefloor" which drops three places to fifth.

News
>
Movie News
November 14, 2005 07:01:47 GMT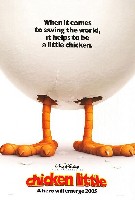 The little 'Chicken' isn't that weak at the box office. The animation genre tentatively titled "" surprisingly repeats its success in the box office, remaining on top with $32 million in its second weekend to beat back number of new movies. Debuting as the second best movie for this weekend is the sci-fi fantasy "Zathura: A Space Adventure," taking in $14 million.

The has just released thriller "" opens in third with $12.8 million, followed behind by the sensational and highly protested semi-autobiographical drama "" at No. 4 with $12.5 million, and "" at 5th taking in $12.3 million. "" which scores another $9.4 million wins the 6th position, ahead of "" at No. 7 with $6.6 million.

News
>
Celebrity Gossip
November 14, 2005 06:34:37 GMT
American Idol winner is an enthusiastic person, but in a positive way of course. The singer spreads her wings, walking on her way to conquer larger territory. Soon as she embraces success in pop music industry with her latest single "Inside Your Heaven," she will in the near future out a country album dubbed "Some Hearts."

For the sake of the album promotion, Arista Nashville, a division of RCA Label Group has inked deal with 19 Recordings and J Records in New York to promote the November 15 release set. "It's a dual approach," says RCA Label Group chairman Joe Galante.

News
>
Celebrity Gossip
November 14, 2005 05:53:00 GMT
2005 really is a golden year for as her comeback album "The Emancipation of Mimi" has scored very well at the chart and spawned several hits, which for sure lead her to grab more awards. Approvingly, she was a big winner at the third annual VIBE Awards held Saturday, gloriously bringing four awards all at once.

During the event, to air Tuesday on UPN, Carey won Artist of the Year, R&B Voice of the Year, Best R&B Song for "We Belong Together" and Album of the Year for her comeback hit, "The Emancipation of Mimi." Meanwhile, music group The Diplomats was named Best Group. Rapper , to add, won the Street Anthem award for "U Don't Know Me."

News
>
Music News
November 14, 2005 04:49:46 GMT
Former Beatle, , may feel proud that he has become the first musician ever to broadcast a concert into space Sunday. American astronaut Bill McArthur and Russian cosmonaut Valery Tokarev were the two lucky guys to be treated to a live wake-up call of the Beatles classic "Good Day Sunshine," followed by "English Tea" from McCartney's latest album "Chaos and Creation in the Backyard."

On Earth, McCartney played the songs on Saturday night in front of a large audience in Anaheim, California, as part of his "US" tour. The performance was then beamed from the West Coast to the space station crew 220 miles above Earth and broadcast on NASA television, which showed live feeds from space. "I can't believe that we're actually transmitting to space!" McCartney said during the show. "This is sensational. I love it." Two thumbs up for you bro.

News
>
Music News
November 14, 2005 04:19:54 GMT
No one has ever thought that the Saturday free concert of would result in chaos. The incident happened in a sudden when screaming fans of the boy band rushed the stage during a free concert, grabbing at the band members' clothing and overwhelming the small team of security guards. Due to that fact, police then decided to shut down Brookdale Center mall, a suburban shopping mall where the concert sponsored by the local Radio Disney station, KDIZ-AM took place.

An onlooker who was working at a store near the stage said "Things were falling off the stage, girls were falling off the stage, girls started fighting." Another witness added that some of the girls grabbed one of the boys in the band, claiming "He ran to the back. Another boy, he just ran. Security escorted some of the boys out the back." As a result of the incident, four people were treated at a hospital for minor injuries, and five others were treated at the mall. Meanwhile, police said there were no arrests.

News
>
Celebrity Gossip
November 14, 2005 03:51:15 GMT
Taiwan's Golden Horse Awards was held Sunday and several names came up to bring home the prestigious award. Among the many winners was who was named Best Actress for her performance in "Three Times," a sensual examination of three love affairs in three different eras. As of the film itself, it won Best Taiwanese Film and Best Film by a Taiwanese Filmmaker.

, in addition, won Best Director for his "" which also was a big winner at the event, taking home five trophies, including Best Film at the Oscar equivalent for Chinese-language cinema. Meanwhile, Hong Kong's Aaron Kwok won Best Actor for his performance in the film "Divergence," in which he played an emotionally troubled police officer obsessed with his missing wife.

News
>
Celebrity Gossip
November 14, 2005 02:50:37 GMT
Hollywood notable persons, and , are the two talented movie stars praised by British film industry. They were both honored at the 2005 Britannia Awards, presented by the Hollywood arm of the British Academy of Film and Television Arts.

Receiving the Britannia Award for Artistic Excellence in International Entertainment, Taylor said "Well, it's great honor, because it's a British honor, and I'm British, and, well, it's a thrill." In the meantime, Cruise was honored with the Britannia Award for Artistic Excellence in Film, presented by actor .

News
>
Movie News
November 14, 2005 02:23:46 GMT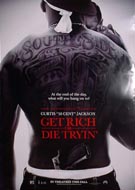 What the community has been worried of finally happens. film titled "" has been assumed to cause a shooting incident which killed one man. And as a result the drama genre is being pulled from the theater.

The incident happened Wednesday evening when shots were fired during an argument between four customers about to watch "Get Rich or Die Tryin'" screening at the Loews Cineplex at the Waterfront in West Homestead near Pittsburgh, Pensylvania. Shelton Flowers, 30, was shot three times after an argument broke out between three people. He later died at a local hospital.

News
>
Movie News
November 14, 2005 01:59:22 GMT
While many are busy guessing on who the cast behind the highly anticipated "" are, Movies Online comes up with details on it. It is claimed that actress Cassandra Hepburn is in talks to play the next Bond girl in the action adventure drama.

Meanwhile, The Independent Online reveals that British reality TV star Jasmine Lennard won't reprise he role as Vesper Lynd, instead she is still being considered for a couple of minor walk-on parts.