News
>
Movie News
November 01, 2005 06:23:08 GMT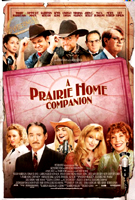 All North American rights to the Academy Award-nominated director Robert Altman's "" has been acquired by Picturehouse. In the meantime, the team to work on the comedy flick also is ready. Altman's Sandcastle 5 Productions is set to produce, with GreeneStreet Films and River Road Entertainment in hand to executive produce and co-finance. Responsible for foreign sales is Capitol Films.

Moreover, the cast also has been settled. They are Academy Award-winners , , , Academy Award-nominees , , , , Saturday Night Live star , and . The film is based on Garrison Keillor's legendary radio variety show with a script penned by Keillor himself. Besides, Keillor will also star in.

News
>
Music News
November 01, 2005 06:03:02 GMT
Music group is reported to release their September 9-12 stand at Colorado's famed Red Rocks Amphitheater, which included a benefit that raised $1.5 million for hurricane victims, in a CD/DVD/digital extravaganza. The set, will be commercially available beginning November 29 in a variety of formats.

The first one is that of "Weekend on the Rocks" which is a two-CD/one-DVD package comprised of highlights from the shows. Meanwhile, the other one is "The Complete Weekend on the Rocks" featuring all four performances on eight physical CDs and a DVD or via digital download. What's more is that those who pre-order the items via DMB's official store (http://www.dmband.com) will be entered to win a Red Rocks poster personalized and autographed by Matthews. Ten runners-up will receive autographed copies of the nine-disc "Weekend."

News
>
Music News
November 01, 2005 05:45:14 GMT
It's been six years since they scored their last number one hit, "Swear It Again." Now, the Irish boy band scores another record, their 13th number one hit, with their cover version of ballad "You Raise Me Up." With the single, successfully knocks the top of the British singles charts, sets aside last week's top track "I Bet You Look Good on the Dance floor" by rock band to No. 2.

In the third slot of the charts is ' "Push The Button," which drops one place after previously spent three weeks at the top. British singer , in addition, makes her return to the charts with "King of the Mountain" from her first album to be released in 12 years at No. 4. Elsewhere, ' "Tripping" moves from number four to number five, though his album "Intensive Care" is still the king of the album chart.

News
>
Celebrity Gossip
November 01, 2005 05:17:22 GMT
What's new on eBay? You won't believe it. It's 's hairbrush. As the Canadian seller ms_momsy said "I was given this brush as a gift by my cousin because she knows how much I love Angelina Jolie. This brush was accidentally left on the vanity table in Angelina's dressing trailer, it was the only item that was forgotten. Angelina was seen using this brush before she left her trailer."

As a matter of fact, per femalefirst.co.uk, the sexy Mrs. Smith is claimed to use that brush while filming for her new movie "" in New York this summer. "I'm assuming that this was one of Angelina's favorite hairbrushes because it looks like it was used often, there are cracks on the back (and front) of the brush," the seller added. So fans what are you waiting for? Go get it?!

News
>
Celebrity Gossip
November 01, 2005 05:01:10 GMT
Hollywood actress is set to pose nude for the sake of an advertisement. To be more specific, she will be seen stretched between two chairs in a dressing room, wearing only a pair of jeans for an ad for punk designer Johan Lindeberg.

The decision to pose nude first came after Lindeberg offered Lewis to design the stage costumes for her group Juliette and the Licks. To your notice, Lewis has just finished filming "" and is currently shooting "."

News
>
Celebrity Gossip
November 01, 2005 04:35:51 GMT
ABC television has given the green light to a comedy pilot to be executive produced by . The set, dubbed "Him and Us," revolves around an over-the-hill rock star, his manager and the rest of his colorful entourage. In hand to write the script is Cindy Chupack, a former executive producer of HBO's "Sex and the City."

Not only the singer will use his own experience, but also some of his peers' lives, such as that of , or . Also included into the team behind is Michael Edelstein, executive producer of "Desperate Housewives" and John's long-time partner, David Furnish, a film producer.

News
>
Celebrity Gossip
November 01, 2005 03:52:31 GMT
Not only he is one of the most celebrated celebrities, but more than that this former Beatle also is ranked third on Forbes list of the Top-Earning Dead Celebrities. What an achievement. It's . The music legend has scored another record as the white suit he wore on the cover of ' "Abby Road" album was sold at auction Sunday for $118,000.

The buyer was Anthony Pugliese of World Films in Del Ray, Florida. Besides the suit, Pugliese also bought the jacket Lennon wore in his video to the song "Imagine" for $32,000. In addition to those, the Austin Princess Lennon drove in the film "Imagine" was sold to a private Japanese investor for $150,000.

News
>
Movie News
November 01, 2005 03:27:12 GMT
The angel flaps its wings as a sign that it's ready to fly. In fact, it's more than ready for that as the drama musical "Angel From Montgomery" has just started its production in Atlanta earlier this month with principal photography is underway.

"Angel From Montgomery" tells the story of Angela Dalton, a Miami newscaster who brings her rebel teenage daughter Dixie home to rural Montgomery, Tennessee after a military training accident tragically takes the lives of several town resides, including Angela's younger brothers. Back in Montgomery, Angela reunites with country star Bo Porter, the father that Dixie has never met. Bo's heart and talent helps troubled Dixie, while Bo and Angela reconcile their bittersweet past.

News
>
Movie News
November 01, 2005 03:10:26 GMT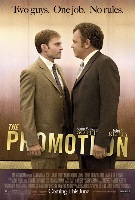 This isn't the first project that he works on. But this is yes the first time for him to direct a film. Previously wrote "The Pursuit of Happiness" and "," Steve Conrad will make his directorial debut with the forthcoming comedy titled "Quebec."

The film is slated to be shot in Conrad's hometown of Chicago beginning next spring. "Quebec" actually is a comedic study of the price of the American Dream. It follows two assistant managers at a grocery chain who are vying for the top job. The friends are forced to question how far they'll go as they engage in a campaign of one-upmanship to get the coveted post.

News
>
Movie News
November 01, 2005 02:56:08 GMT
This upcoming footage is a very different one. Unlike many other comedies, this one is very unique. Dubbed "Fan Boys," the story is based on a screenplay by Adam F. Goldberg and Ernest Cline. It follows a group of young, hardcore "Star Wars" fans from the Midwest determined to take their dying friend to Skywalker Ranch so that he can see the seminal sci-fi pic in its perfect setting before he dies.

What do you think? The Weinstein Co. is in the final deal to acquire the film rights, while the movie is scheduled to begin filming on February 1. Already set to star in is Dan Fogler.

News
>
Movie News
November 01, 2005 02:28:41 GMT
How to deal with a "Strange Son"? You should ask that to Nigel Cole, who Revolution Studios has set to direct the Bruce Joel Rubin-scripted true story of a mother's quest to communicate with her autistic son.

"Strange Son" is based on a book written by Portia Iverson, wife of producer Jon Shestack, about her son Dov, now 13. In the book to be published next month by Riverhead Press, Iverson tells how she researched autism to find a way to break through the wall that kept her son from communicating with her. She stumbled across a woman in India who had devised a rapid prompting technique.

News
>
Movie News
November 01, 2005 02:11:33 GMT
Actress is away on "Sabbatical," an erotic thriller which she along with LivePlanet's Sean Bailey, and Chuck Weinstock have sold to Touchstone Pictures. The film actually is based on an idea by Weinstock.

It tells a couple that hits the doldrums in their seventh year of marriage. To inject some life into their union, they decide to take a two-week sabbatical from each other during which, within a set of rules, they can do whatever they want. When the wife returns to the agreed-upon meeting place two weeks later, however, she discovers that her husband has disappeared.

News
>
Movie News
November 01, 2005 01:54:45 GMT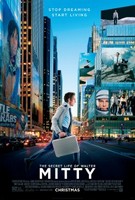 Paramount Pictures has just revealed the secret. The studio said that its recent project, which is the drama comedy "," is turnaround because they fail to find the female lead.

The film, stars as the leading male, centers on Walter Mitty, a daydreaming accountant with an overprotective mother, likes to imagine himself as a hero experiencing great adventures. His dream becomes true when he accidentally meets a mysterious woman who hands him a little black book. According to her it contains the locations of the Dutch crown jewels hidden since World War II. Soon Mitty finds himself in the middle of a confusing conspiracy and has to admit that being a hero in real life isn't that easy.