News
>
Movie News
October 27, 2005 09:47:47 GMT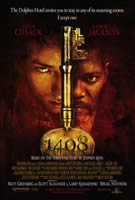 This upcoming horror thriller surely is a frightening one. It's dubbed "." Director Mikael Håfström and producer Lorenzo di Bonaventura have been tapped to work on the project.

Based on the Stephen King short story of the same name, the story of "1408" revolves around a man specializing in debunking paranormal occurrences who meets his match when he checks into the notorious room 1408 in the Dolphin Hotel. There, he encounters true terror.

News
>
Celebrity Gossip
October 27, 2005 09:26:15 GMT
It's another trouble to solve for . The socialite always followed by troubles whenever and wherever she goes. Don't you think so?! That's her anyway.

What's new is that the hotel heiress has been sued by one of ex-fiance Paris Latsis' ex-girlfriends who accuses her to make a defamatory statements about her. Model and actress Zeta Graff, who dated Latsis for two years before Paris Hilton, claims the "Simple Life" star made up stories about her about their June 30 run-in at the London nightclub Kabaret.

News
>
Movie News
October 27, 2005 09:10:43 GMT
It's time to countdown coz everyone is ready to work on the project that we'll soon able to watch "Countdown" on the theater. The action adventure film centers on astronauts who land on a mysterious planet and discover their own bodies in the wreckage of a duplicate of their ship. They're forced to find a way out of the time loop that has them trapped amid hostile creatures and a series of contentious characters.

"Countdown" was originally written by Scott Burn and Stephen Gregg and is about to be re-written by scripting team Michael Brandt and Derek Haas. Brandt and Haas also will executive produce. It is yet mentioned on when the film will start shooting neither does on the film cast.

News
>
Celebrity Gossip
October 27, 2005 08:46:18 GMT
The 9th annual Hollywood Film Festival Awards, held Monday at the Beverly Hilton Hotel in Beverly Hills, has honored the likes of , and . The actresses secure one award each, with Keaton picks up the Lifetime Achievement Award, Theron brings home Actress Of The Year prize, and McAdams gets the Breakthrough Actress award.

Besides them, there are also actors and who both named Actor Of The Year and Hollywood Breakthrough Actor respectively. Above all, the festival also announces the winner of the Hollywood Movie of the Year Award which goes to George Lucas' "." The flick beats of other nominees, including "," "," "," "," "," "Hustle and Flow," "," "," and "."

News
>
Music News
October 27, 2005 07:34:54 GMT
Her effort to being honest to everyone scored her another new record on the charts. Teen pop singer successfully tops the U.S. pop charts on Wednesday with her new album "I Am Me" sold 220,000 copies in the week ended October 23. To follow her at No. 2 on the chart is 's "Thanks for the Memories," with sales of 193,000 copies.

Opens at No. 3 is 's "Timeless" which sold for 185,000 copies, ahead of Canadian rock band 's "All the Right Reasons" at No. 4 with 132,000 copies in its third week and 's "A Time To Love" at No. 5 with 121,000 copies. To start at No. 6 is Houston rapper 's solo effort "Trill" with 118,000 copies. In the meantime, 's first new studio album in four years, "Playing the Angel" secures the 7th position, followed behind by ' "Monkey Business" which drops four places to No. 8 with 94,000 copies. Last week's champ, drops drastically to No. 9 with her "Unplugged" set sold for 83,000 copies in its second week. Finishing this weekend's Top 10 is 's "Late Registration" which falls five places to No. 10 with 78,000 copies.

News
>
Celebrity Gossip
October 27, 2005 07:14:00 GMT
Seven years after his death, music great is set for a comeback performance in London. The special show to be held at The London Palladium, beginning in February, will show the singer on stage with live musicians and dancers with the help of modern technology. His performance on screens up to 20 feet high will be accompanied by a live 24-piece orchestra and a company of dancers and singers.

Moreover, the £5m show also will follow Sinatra's life story, featuring songs such as "New York, New York" and "Come Fly With Me." In companion to all, the 1950s film of the singer, which was shot by himself, also will be shown for the first time. Speaking on the project, Sinatra's granddaughter AJ Azzarto commented "I'm delighted to have my grandfather back in London - he loved this place so much."

News
>
Movie News
October 27, 2005 06:27:44 GMT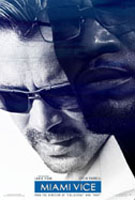 Action drama flick "," based on the 1980s small-screen hit for NBC, starts shooting. The film, stars as Det. James "Sonny" Crockett and as Det. Ricardo Tubbs, follows the two characters face a transnational criminal enterprise whose leader and chief financial officer is of Chinese/Cuban origin, played by Gong Li.

"Miami Vice" was filming on the third floor of the Plaza Maria de Toledo hotel in Santo Domingo's colonial district Monday night when the shooting took place. The original version was created by Anthony Yerkovich and executive produced by Michael Mann. It starred as Crockett and Philip Michael Thomas as Tubbs.

News
>
Celebrity Gossip
October 27, 2005 06:03:24 GMT
She stars in ABC's hit show "Desperate Housewives," but isn't that desperate to become a housewife in real life. Actress and fiance, Swedish actor Nicklas Soderblom, have called off their engagement.

"Nicollette Sheridan and Nicklas Soderblom have parted ways after a year and a half," Nicole Perna, Sheridan's publicist said. "They ask that you respect their privacy at this time."

News
>
Celebrity Gossip
October 27, 2005 04:41:49 GMT
The star speaks up after days of silence. Pop singer clearly said in a statement, released to the syndicated Access Hollywood TV show, "I do not have a child, and all allegations saying so are false."

The denial for sure untrue recent claim by Janet ex-husband James DeBarge's brother Young DeBarge, who said during an interview on New York City's WQHT-FM ("Hot 97") that Jackson and his brother had a child named Renee that was living with Rebbie Jackson, Janet's oldest sister.

News
>
Movie News
October 27, 2005 04:13:54 GMT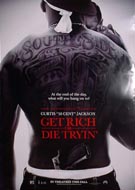 really is a controversial artist. The rapper creates sensation all the way he's walking his career. Not only in music industry, he also makes one in film. His upcoming movie "" has sparked controversy among Los Angeles community leaders.

It isn't the content of the film, but the film ads, containing gun theme that stir protest. To your notice, billboards, posters and other ads for the movie depict the rapper brandishing two handguns as a promotion for the movie. Per Website AllHipHop.com reports the campaign has led to a call for a boycott from a number of organizations.

News
>
Celebrity Gossip
October 27, 2005 03:39:54 GMT
Don't judge someone by his or her appearance. Living in a multicultural world we should have what is called as respect for others. Live in piece is a must for us to create a better world. Don't let the differences set aside one another, yet let those differences enrich our culture.

David Judaken, Los Angeles nightclub 'Mood' owner should learn about that. Well, maybe. The rumor on the street is that publicist for actress is calling for celebrities to boycott 'Mood' after David allegedly cancelled Union's birthday party when he discovered she was an African-American. Union was supposed to celebrate her 33rd birthday at the top club this weekend until David allegedly realized he had mistaken Union for white beach volleyball player Gabrielle Reece.

News
>
Celebrity Gossip
October 27, 2005 03:20:57 GMT
The socialite can get out the way no more. The evidence has been revealed and it clearly shows does know which as everybody knows is different with the statement she outed just days before.

In his sex video, "The Tom Sizemore Sex Scandal," the actor claimed to have sex with Paris in 2001 that was when she was 19. She was said to remain at his house after a party and begged him to have sex with her. The hotel heiress of course denied this.