News
>
Movie News
October 20, 2005 09:39:17 GMT
The ice is about to melt down. Fox has scheduled its "Ice Age 2: The Meltdown" for a March 31 release. Here we bring you details on the story and cast.

"Ice Age 2: The Meltdown" is an animation, comedy, family flick that follows the adventure of Manny, Sid and Diego return in another incredible adventure. The Ice Age is coming to an end, and the animals are delighting in their new world: a melting paradise of water parks, geysers and tar pits. But when Manny, Sid and Diego discover that the miles of melted ice will flood their valley, they must warn everyone and somehow figure out a way to escape the coming deluge.

News
>
Movie News
October 20, 2005 09:21:17 GMT
We have the story of "Puffball." Wanna know what it is about? The thriller is an adaptation of Fay Weldon's 1980 novel of the same name that was adapted by Fay's son Dan Weldon. It tells the story of Liffey and her husband Richard, whose lives are almost destroyed by infidelity, the paranormal and bad weather when they purchase a remote, dilapidated cottage in the English countryside.

"Puffball" is expected to begin its pre-production next month and filming is starting in January at locations around the Monaghan/Armagh border. In hand to direct is Nicolas Roeg, and to star in is and .

News
>
Movie News
October 20, 2005 09:05:02 GMT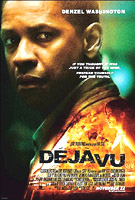 No need to question any longer. It's okay. Everything is doing great and the project will work as expected.

Following Hurricane Katrina, Tony Scott left the Walt Disney Pictures' "" let many questioning on its future. Yet, he's coming back and will direct the flick in New Orleans despite the disaster. This also means that will surely on board to star in.

News
>
Movie News
October 20, 2005 08:53:39 GMT
Beware. The creature is back from the black lagoon. Its name is Gill Man and he'll terrorize archaeologists exploring in the Amazon.

"" is an adventure, horror, sci-fi film. Tapped to direct is Breck Eisner, while Gary Ross is producing via his Larger Than Life production company.

News
>
Movie News
October 20, 2005 08:40:09 GMT
Comingsoon.net reported that per MuggleNet, will appear in the highly anticipated "."

The reports read 'Imelda Staunton appeared today on ITV's "This Morning" show and confirmed that she will indeed play the part of Professor Dolores Umbridge in HP 5. She also said that she has not yet received a script and will begin work on the film next year.'

News
>
Movie News
October 20, 2005 08:20:58 GMT
Paramount Pictures has hired Susan Walter to write the screenplay of their upcoming comedy. The as-yet untitled project tells the story a Southern socialite whose daughter's transformation from little princess to street hip-hop dancer at first shatters her world, then gives the two common ground.

Will produce the film is and husband through their Coquette Prods. banner. Besides, Cox also is set to star in as the socialite. The actress will in the near future star opposite in the upcoming Sony/Revolution action-comedy "The Return of Zoom," directed by Peter Hewitt.

News
>
Movie News
October 20, 2005 07:48:47 GMT
They will never stop no matter what happen. Amidst their hectic schedule, is set to begin a February concert in the Bahamas as part of the Dave Matthews & Friends Caribbean Cruise Getaway.

During the three-night cruise, fans will overtake the Royal Caribbean cruise ships the Majesty of the Seas and the Sovereign of the Seas from February 3-6. The ships will set sail from Miami and Port Canaveral and will converge to sail together through the Atlantic.

News
>
Music News
October 20, 2005 07:07:35 GMT
She has the key in her hand that makes it possible for her to easily pass the other competitors to open the winning gate. It's ' "Unplugged" album that becoming this weekend's winner. Selling 196,000 copies, the set secures the No. 1 spot on the Billboard 200, knocks down Canadian rockers from their throne at the top spot to 2nd place with their fifth effort "All the Right Reasons" sold 170,000 copies.

To land at No 3 is 's sixth effort inspired by the suicide of his wife, "Tough All Over," which sold 100,000 CDs. ' "Monkey Business" climbs back to No. 4 sold another 90,000, ahead of 's sophomore effort, "Late Registration" at No. 5 and Latin singer 's "Life" at No. 6. Elsewhere, 's fifth studio album, "Wildflower," drops two places to No. 7, followed by 's "The Day After" which falls from No. 2 to No. 8.

News
>
Celebrity Gossip
October 20, 2005 06:21:06 GMT
. She's a multitalented woman. Singing and acting aren't the only things she could do. The actress and singer also is good at modeling, which is apparent for tire giant Pirelli that they name her as their next year cover girl. The beautiful star already snapped in steamy poses on the French Riviera for the calendar - which will be unveiled in Paris on November 18.

In related news, supermodel also will appear on the calendar despite her being photographed snorting cocaine. This is explained by Julie Naylor, Pirelli UK's communications manager, who said "There was no chance that Kate would have been dropped from the calendar. We decided to stick with her because professionally she has always been great for us and a wonderful ambassador. What she does in her private life is no concern of ours."

News
>
Celebrity Gossip
October 20, 2005 06:03:29 GMT
Late news mentioned would spend her third marriage anniversary alone, without husband . The singer and actress will celebrate the date later this month in Nairobi, Africa where she has to promote her charity Operation Smile, which aims to raise money for children born with cleft lips in the deprived region.

She then set to go on a safari, before previously meet her father Joe Simpson and personal assistant Cacee Cobb. This obviously fueling past-weeks rumors that the couple may split up. Are they? Or it is just a matter of job desk? So why doesn't she go with Lachey? Where is he?

News
>
Celebrity Gossip
October 20, 2005 04:55:26 GMT
Being beautiful is everything for woman, even more for those public figures. They will do anything to look beautiful in front of many people coz physical appearance, in which beauty is included, will help them earning lots of money. In other words, beauty is one of their main assets to reach fame, wealth and sort of that.

With the same reason, Victoria Beckham has reportedly spent a total amount of £25,000 for a dazzling brand-new smile. The high-celebrated beauty was uncomfortable with her teeth and so underwent a series of whitening treatments with Dr. Jeremy Hills that cost her £2,500 per tooth. It said that her husband, , also indulged in the whitening treatments.

News
>
Celebrity Gossip
October 20, 2005 04:16:08 GMT
Another day another scandal for . But, the much-publicized star can get through it. Slowly but sure, she solves her problems and walks her life straightly with her head ups showing her confident. She really deserves two thumbs up.

As Paris ready to get back on the market, there exists 's newly released DVD, titled "Tom Sizemore Sex Scandal," in which the actor claims that he once shared an overnight experience with the socialite. During an interview, Sizemore mentioned Paris' name, whom he claimed to share an intimate evening with him after a party at his home, saying "She knew what she could do to people."

News
>
Celebrity Gossip
October 20, 2005 03:45:37 GMT
is shattered. The actor, best known for his role as Captain James T. Kirk on "Star Trek," was brought to hospital after complaining of back pain on the set of ABC's "Boston Legal" on Tuesday. The 74-year-old star was transported by ambulance from the show's set in the Los Angeles suburb of Manhattan Beach to the nearby Little Company of Mary Hospital in Torrance.

Speaking on his latest condition, his publicist Stacey Luchs said Shatner was taken to the hospital "as a precautionary measure only." He did examined but not admitted, and "is resting comfortably at home." He is due back on set Wednesday.

News
>
Celebrity Gossip
October 20, 2005 03:13:20 GMT
British superstars have another task to complete. That is performing at the 2005 American Music Awards to be held November 22 at the Shrine Auditorium in Los Angeles. The band will join the event via satellite from Salt Lake City's Delta Center to perform a song from its latest album, "A Bigger Bang."

Previously announced performers include , and . Additional performers will be announced at a later date.