News
>
Celebrity Gossip
October 08, 2005 06:41:31 GMT
Recall your mind back to the year of 2002. At that time, a woman named Lanise Pettis filed a paternity lawsuit against actor , alleging he was the father of her 3-year-old son as a result of their having sex in a Chicago crack house. While Snipes refused to submit to a paternity test, an unnamed man willingly took a DNA test and was determined to be the father of the child.

And last Thursday, Family Court Judge Mary Bednar dismissed the lawsuit, about which Snipes commented "The good Lord says `Thou shall not bear false witness against thy neighbor.' These are the tenets I live by." Adding details on the court decision, the star lawyer Robert Bernhoft said that oral arguments in his lawsuit are scheduled to be heard at the U.S. Court of Appeals in the 2nd Circuit in late November.

News
>
Celebrity Gossip
October 08, 2005 06:27:20 GMT
People out there are discussing pregnancy with fiance . While they are busy with their own thought, fellow scientology couple and speak out what they have in mind.

The husband and wife urging Holmes to have a 'silent birth' when she delivers the baby next year and follow the church's strict doctrines. To note, Scientologists believe that children should be brought into the world without any fuss and be allowed to quietly get used to their surroundings. This means no music, no chatting and no expressions of pain from the mother.

News
>
Movie News
October 08, 2005 06:09:23 GMT
Paramount Pictures adding more your reference of a good movie. It would be "Midnight Cactus," a drama romance film which story centers on a woman in a failing marriage in the U.K. who moves with her children to Arizona. She becomes involved with border politics and illegal immigration.

"Midnight Cactus" is based on an upcoming novel by Bella Pollen. Set to produce the film is Michael London. Details on the cast and director have yet revealed, but we'll try to get it for you.

News
>
Celebrity Gossip
October 08, 2005 05:53:22 GMT
Among million of beautiful women in entertainment industry, Esquire magazine only chooses to be named Sexiest Woman Alive, which last year went to . Esquire mentions Biel as "on everyone's radar screen, but who was also fresh."

Apart, the magazine also picks a woman for three older age brackets, which among others include , 39; , 47; and , 51. About whom, Esquire commented "It's easy to appreciate womanhood without any consideration of age. Youth isn't the automatic turn-on it used to be."

News
>
Movie News
October 08, 2005 05:08:57 GMT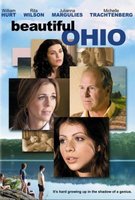 "." We're not talking about the Midwestern state, but it's about 's directorial debut, which he along with wife and Mark Burton are producing. The film is a project based on Ethan Canin's adaptation of his short story titled "Batorsag & Szerelem," from his anthology "The Palace Thief." Former NBA All-Star Reggie Miller of Baby Boom Prods will serve as its executive producer.

"Beautiful Ohio" will star , who is joined by the like of , and . The story of the film centers on a teenager, played by newcomer Brett Davern, who feels he is in the shadow of his idealized older brother, played by David Call. Wilson and Hurt play the boys' parents, with Margulies cast as a seductive next door neighbor and Trachtenberg as Call's girlfriend.

News
>
Celebrity Gossip
October 08, 2005 04:54:45 GMT
Early Friday singer called 911 reporting his home had been burglarized around 3 a.m.. Soon thereafter, a police officer arrived at his Manhattan apartment and found a small amount of cocaine next to a computer. The police soon continuing to investigate.

Apparently, a police spokesman, Detective Kevin Czartoryski said that George had made a fake report and thus was arrested on suspicion of possessing drugs and making a fake police report. He is now still in police custody and waiting for an arraignment. If he later on found guilty then he would be charged with fourth-degree criminal possession of a controlled substance, allegedly more than an eighth of an ounce of cocaine.