News
>
Movie News
September 30, 2005 07:05:57 GMT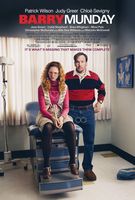 Call him , a name that is quite popular among people. The movie star has bravely given a shot to portray a womanizer in the comedy "." The film is based on Frank Turner Hollon novel 'Life Is A Strange Place.'

The story revolves around the title role, played by Wilson, who wakes up sans his "family jewels" after an irate father attacks him with a trumpet. Things go from bad to worse for him when he learns that he's being sued for paternity by a woman he can't even remember having sex with. Chris D'Arienzo has signed on to direct and write the script. While a release date has yet been set, reportedly is in negotiations to star in.

News
>
Movie News
September 30, 2005 06:43:31 GMT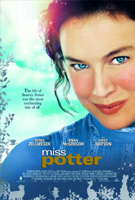 US movie star is creating new story. This one has nothing to do with her divorce. The beauty has signed on to star in a new biographical film, which British star also is in talks to star in.

"" is the movie given title. It explores the life of the author of such beloved children's books as "The Tale of Peter Rabbit" and her struggle for independence in Victorian England. The live-action film will have some animated elements.

News
>
Celebrity Gossip
September 30, 2005 06:12:44 GMT
Movie babe is reaching the peak of her career as she's listed as one of the honorees deserves for a star on the Hollywood Walk of Fame. Also set to receive a star at the Hollywood Awards gala on October 24 in Los Angeles is actor .

Theron will be named Best Actress for her performance in "" as a miner fighting sexual harassment. Phoenix, meanwhile, will be crowned Actor of the Year for his portrayal as in biopic "." Congrats friends.

News
>
Celebrity Gossip
September 30, 2005 05:48:22 GMT
Has found the one and it's . So, won't wait any longer. The singer reportedly will marry her cyclist long-term boyfriend in a spring wedding at Santa Barbara's luxury Bacara Resort. As said by a source, both will exchange the vow in April at the swanky Californian resort, the same place where and had ever planned to have their wedding there.

For her wedding outfit Crow told Britain's Daily Telegraph newspaper: "My wedding dress is going to be made by Ralph Lauren. Ralph is a very old friend of mine and I'm really flattered that he's agreed to do it because he has only made wedding gowns for a couple of people before." Still according to a source, "Everything from the dress down to the candles and flatware will be from his collections."

News
>
Music News
September 30, 2005 04:48:39 GMT
Country singer has been ordered by her doctors to rest her voice. Yet, "There is nothing urgent about her condition," said her publicist Michele Schweitzer. "She has been working non-stop for 15 months and this is the best time for her to take a rest."

Due to that fact, Wilson unfortunately has to move her Oct. 7 concert in Huntsville, Ala., to Dec. 17 and her Oct. 8 Perry, Ga., date to sometime in 2006. She's next scheduled to begin "The Revolution Tour" with and the Muzik Mafia on Nov. 4 in Houston.

News
>
Celebrity Gossip
September 30, 2005 04:32:19 GMT
Beyond his musical career and busy personal life, Grammy Award winning superstar does care about his country, more the people. To bring to life his concern, he announced Thursday he will headline 'Project Restart,' a benefit concert for the victims of Hurricanes Katrina and Rita.

Says Usher, "When I thought about what I could do to help, I decided that I wanted to do something direct and personal for the evacuees." In the benefit concert, to be held October 9 in Atlanta, GA at Philips Arena, the R&B singer will perform several songs with some of his celebrity friends to make special guest appearances. Who are they? It will shortly confirm.

News
>
Celebrity Gossip
September 30, 2005 03:53:05 GMT
'Learn from your mistake and try to be a better person' could be a very proper advice for the in-trouble supermodel . Following her cocaine incident, the beauty has to face a difficult phase in her life that is, indeed, hard for her to get through.

Loses some contracts is one of the many causes. So, we better learn from her too. See what lessons we can get from her by watching the forthcoming show - called "Kate Moss: Fashion Victim?" The UK satellite channel Sky One's show will focus on intense public interest in Moss after a British newspaper published her photographs apparently taking drugs.

News
>
Celebrity Gossip
September 30, 2005 03:37:24 GMT
Is socialite that inspiring? Well, for the answer would clearly be yes. The hotel heiress' recent Vanity Fair cover, in which she's topless and covering her breasts with her arms, has inspired the "" star to bare all for the same magazine.

Per America's In Touch magazine, Lohan shot the top-secret cover photo on a beach in Malibu, California last week - and it was actually her idea to pose naked. In some of the Vanity Fair photos, she reportedly mimics her idol, .

News
>
Music News
September 30, 2005 03:10:22 GMT
is too strong to be beaten by other music competitors eyeing his top position on music charts. Though there are many come up with their new releases, still the rapper is the best. His "Gold Digger" featuring continues its run at the top of the Billboard Hot 100 singles chart for the fourth consecutive week. Two thumbs up for him. Elsewhere, the single also is at the top of the Hot R&B/Hip-Hop Songs chart; the Pop 100 chart; the Hot Digital Songs chart, and the Hot Ringtones chart.

Meanwhile, 's "Shake It Off" holds at No. 2, ahead of 's "Like You" featuring that remains at No. 3. Leaps from No. 25 to No. 4 in its fifth week on the chart is Canadian rock act 's "Photograph." Rounding out the top five is the ' "My Humps." In time, Carey's former No. 1, "We Belong Together" drops to No. 6, after which comes 's "Wake Me When September Ends" at No. 7. Up two to No. 8 is 's "Play," followed by ' "Don't Cha" featuring at 9th, and 's "Beverly Hills," which ups one to No. 10.

News
>
Movie News
September 30, 2005 02:50:18 GMT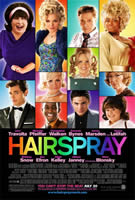 It is difficult, in fact, for New Line Cinema to find the right person who wants to direct their new movie musical titled "." Though, they finally find one, and it's Adam Shankman who is in negotiations, while Neil Meron and Craig Zadan have agreed to produce.

"Hairspary" actually is a 1988 John Waters film, which previously was turned into a Tony-winning Broadway musical in 2002. Joining the musical comedy cast is only so far, but don't worry we tell you who's next.

News
>
Movie News
September 30, 2005 02:35:52 GMT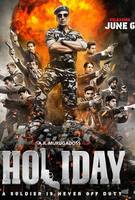 Romance is where Nancy Meyers good at. Approvingly, after gaining success with her late romantic comedy "," she's now again working on the same type of film. This one entitled "," which she herself writes and produces for Columbia Pictures.

Already signed up to star in is , while is in final negotiations with the studio after previously reached an impasse over scheduling conflicts. "Holiday" follows the story of a woman (Diaz) plagued by man trouble finds her fortune improves when she befriends an Englishwoman (Winslet) while on vacation.

News
>
Movie News
September 30, 2005 02:23:48 GMT
Following the success of the first and second installment of "The Fast and the Furious," Universal Pictures franchise has tapped Justin Lin to direct the third one, "," with Neal Moritz to serve as producer. "Tokyo Drift" centers on an outsider named Shaun Boswell who, to avoid jail time, is sent out of the country to live with his military father in a cramped apartment in a low-rent section of Tokyo. When he loses a race to a driver with ties to the yakuza, he has to pay off his debt by going deep into the Tokyo underworld.

Joining the cast is , to play the lead role, , Brian Tee and Nikki Griffin. Besides, there is also newcomer Nathalie Kelly, and Jason Tobin.