News
>
Music News
September 10, 2005 06:00:25 GMT
's first new album since 2001's chart topping "Inside Out," dubbed "Jasper County" has spawned its first single entitled "Georgia Rain." What is it about? Could it be about the singer's old boyfriends? "There may be one or two who think it's about them," Yearwood explained. "But it's not. It's not about anything I've been through."

So let me tell you the truth, "Georgia Rain" actually is the song part country and part pop, with rich, emotional lyrics in the vein of one of Yearwood's musical heroes, , the kind of which she built her career on in the '90s.

News
>
Music News
September 10, 2005 04:52:12 GMT
American rock musician, , is so confident with her newly recorded cover of 's "Refugee," that she will on October 4 release the retrospective "Greatest Hits: The Road Less Traveled." The work, which is the Island collection, covers the new tracks "I Run for Life," "Christmas in America," "This Is Not Goodbye," and a cover of Janis Joplin's "Piece of My Heart."

More about the "Greatest Hits" collection, it will be available with a bonus DVD featuring interviews with Etheridge about her battle with breast cancer and the inspirations behind the hits, like "Come To My Window," "I Want To Come Over" and "I'm the Only One." Also there will also number of music videos and live performances, a trivia game and song lyrics in the artist's handwriting.

News
>
Music News
September 10, 2005 04:34:03 GMT
Rapper is a social aware. He's willingly put aside his upcoming Tuesday release of his major label debut, "The People's Champ," to help Hurricane Katrina survivors.

As an attempt to show his concern, Wall has called in to radio stations around the country soliciting donations for the cause, performing at benefit shows and rallying his friends in the fashion industry to give clothes to the people who have been left with nothing.

News
>
Music News
September 10, 2005 04:01:47 GMT
The music genius is about to reach his 75th year age next September 23. And in celebration, Rhino label, which has been asked by late to complete and release his duets projects, will release two albums of his on September 20. One of the two albums is a collection of duets called "Genius and Friends," while the other is a 146-track boxed set of his seminal work, which includes never-before-released rehearsal tracks, titled "Pure Genius -- The Complete Atlantic Recordings (1952-1959)."

The new duets albums present Charles singing with , , , , , and . In addition, Charles also teams up with soul-man , Italian pop star and , star of the Broadway play "Wicked." High selling rate is expected to bring the album the platinum award and/or gold status that the music legend's previous albums have reached.

News
>
Movie News
September 10, 2005 03:31:53 GMT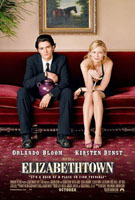 "," the film starring and , will have its first premiere in Hardin County, director Cameron Crowe confirmed. The film follows the story of Drew, Bloom's role, whose father dies while visiting family in Kentucky. While flying home, he meets Dunst's character Claire, an airline hostess.

"Elizabethtown" reportedly will debut at an invitation-only screening on Sept. 17 at Movie Palace in Elizabethtown, with Crowe attending. Soon thereafter, the film will be shown again in Louisville later that night, and Bloom is planning to attend. In time "Elizabethtown" is scheduled to be released in mid-October.

News
>
Movie News
September 10, 2005 03:03:47 GMT
The as of yet untitled movie musical from and HBO Films, which previously titled "My Life in Idlewild," goes to Universal Pictures. The home production announces a deal has been made to secure distribute rights to the film, directed by Bryan Barber, OutKast's longtime music video collaborator.

The film, which is set in a 1930s Southern speakeasy, centers on two characters, Percival, played by Andre 3000, the club's piano player, and Rooster, played by Antwan Patton, the club's lead performer and manager, through intersecting stories of love and ambition. The movie, also will feature new songs from OutKast and Bryan's next album, a soundtrack disc that will be released through LaFace/Zomba Label Group in the fourth quarter.

News
>
Celebrity Gossip
September 10, 2005 02:31:26 GMT
The Barbershop creates troubles and it costs expensive. James Davis, a Montgomery, Alabama filmmaker, claims that the / MGM production of "Barbershop" was originally his own copyrighted creation. Per his lawsuit, filed in U.S. District Court for the Middle District of Alabama, Davis claimed he wrote a script for a project-in-the-making entitled "The Shop" in 1999 while a college student in Atlanta. He later on circulated the script to several actors and production companies.

What a shocking that the plot, and even character developments, are so similar with that of Ice Cube's. "My script [The Shop] was copyrighted in 1999 while I was in college, and theirs was copyrighted in 2001, the same year that I was getting investors and letters of intent. A very famous celebrity gave Ice Cube my script and the storyboard. I am not saying two people can't have the same idea, but for our concepts to be similar is impossible," Davis explained.

News
>
Movie News
September 10, 2005 02:08:15 GMT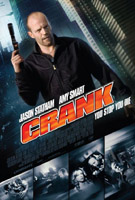 "," an upcoming film starring as its lead role is in work. Lions Gate Films and Lakeshore Entertainment have both confirmed to produce the film with Lakeshore president Gary Lucchesi and Radical Media's Michael Davis in hand.

"Crank," which is based on an original screenplay by Mark Neveldine and Brian Taylor, will star Statham as a hit man who goes on a one-day rampage after he discovers that he has been poisoned and must seek vengeance while trying to save himself and his girlfriend. It is set to begin principal photography in late October in Los Angeles.

News
>
Celebrity Gossip
September 10, 2005 01:51:18 GMT
Television and film star has on Friday donated his personal collection of memorabilia chronicling his career to his alma mater, the University of North Carolina at Chapel Hill. The collections among others include manuscripts, television and film footage and others, all of which will become part of UNC's Southern Historical Collection, which contains more than 15 million items in 4,900 collections.

"I am proud of my connections to Carolina and pleased to know that some results from a lifetime of work on television, film, stage and recordings will have a permanent home in Chapel Hill," Griffith commented.