News
>
Movie News
September 06, 2005 05:52:23 GMT
Experienced casts, skilful writer, and great narrator are all teamed up for the sake of "Young Hannibal," the prequel to the prequel of "The Silence Of The Lambs." Reportedly, the film will star Gaspard Ulliel as its titular star, co-starring Rhy Ifans and .

While report around the film casts remains unsure, Thomas Harris has been tapped to pen the story, and Anthony Hopkins will be the narrator. More on the film, it is set to start shooting soon in the hands of Peter Webber due to its summer 2006 release in cinemas.

News
>
Movie News
September 06, 2005 04:26:34 GMT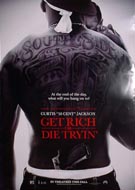 Hurricane Katrina creates various reactions among Americans. Some give a damn, several others busy with charity efforts, while many others give donation to the storm victims. Aside, the disaster has silenced Hollywood movie industry that seemingly there won't be new and more productions released.

Bursting the silence there are two new films offered for moviegoers, they are "" and "." As for the first mentioned, it is Jim Sheridan's starring rapper , which tells the story of someone who was selling drugs at the age of 12, and was shot nine times when he tried to leave the street life to pursue a musical career.

News
>
Celebrity Gossip
September 06, 2005 04:00:46 GMT
might have missed out on an Oscar this year, but she's been voted Britain's Top Yummy Mummy. The already mothering two children actress may feel proud with that poll result for she did almost nothing to lose her weight after her kids were born. She resisted the urge to crash diet after their births and opted instead to slowly regain her curvy figure.

Second in the survey was Jordan, who was spotted wearing hotpants just weeks after giving birth to her second son earlier this year. TV presenter Tess Daly was 3rd, followed behind by Victoria Beckham at 4th and Jools Oliver at 5th. The Top Ten in the 'Yummy Mummy' poll include: , , , , and .

News
>
Celebrity Gossip
September 06, 2005 03:44:21 GMT
In wake of destroying storm, happy news comes from seven-time Tour de France winner . The cyclist is engaged to rock star girlfriend , whom he met at a charity event in October 2003 and began dating a short time later.

Publicist for Armstrong confirmed the engagement Monday, but didn't reveal any details on their marriage which is going to be a spring wedding. Let's wish them happiness and joy.

News
>
Movie News
September 06, 2005 03:10:28 GMT
Oscar-nominated screenwriter and director, Paul Haggis, has been tapped to adapt Ian Fleming's "" for the big screen, which script is based on the 1953 novel. Haggis, who will pen the script for the film even before producers have announced who the next 007 is, will work together with Martin Campbell who is returning as the project's director.



News
>
Celebrity Gossip
September 06, 2005 02:51:38 GMT
Following her public speak of her heartache for the first time to Vanity Fair, former "Friends" star reportedly will take a further step. In the near future, the Hollywood actress is set to spectacularly slam former husband in a revealing television interview with Diane Sawyer.

Previously claimed Pitt to lack of the "sensitivity chip," now what?! According to an undisclosed source, "She's spoken about the split to a magazine but feels she can explain her side of the story better on TV."

News
>
Celebrity Gossip
September 06, 2005 02:33:04 GMT
Hollywood superstar has drawn people questioning on her pregnancy after she's been spotted buying baby clothes at Petit Tresor during a recent shopping trip in Los Angeles. "J.Lo came in to buy some little outfits. We all presumed it was for a niece or a family friend but she said, 'It's for me.' She then smiled and carried on looking around before buying some early-learning books," so said a source to British newspaper the News Of The World.

Is she pregnant?! Who knows, remembering she has also spoken of her desire to start a family with third husband . Let's see.

News
>
Movie News
September 06, 2005 02:14:39 GMT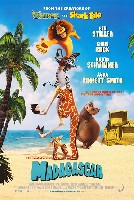 No longer included in the row of box office movies, "" scores internationally, grossed $12.5 million from 47 territories. With six new openings, which brought the international total to $291.5 million, "Madagascar" even taking in $7.1 million in Italy, becoming the biggest CGI-animated opening ever in the country.

Meanwhile, "" tops in UK, whereas "" scores in Australia, and "" has its way in Germany and Spain.

News
>
Movie News
September 06, 2005 01:50:39 GMT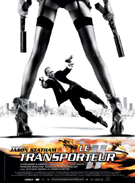 Taking in $20.25 million in tickets over four days beginning Friday, "" sets a new record in this weekend box office, debuting at #1. In time, the third week of Universal's "" slips to 2nd with $16.6 million after two weekends on top. The well-reviewed "," to follow, opens at #3 with $10.8 million.

At #4 is "" with $9.3 million, and soon followed by "" at #5 with $7.9 million. Rounding out this weekend's Top 10 is "," at #6 with $6.4 million, "," at #7 with $5.7 million, "," at #8 with $5.4 million, and "," which comes at #9 with $4.1 million and followed behind by "," at #10 with $3.7 million.