News
>
Celebrity Gossip
August 11, 2005 06:03:18 GMT
Troubled rocker is certainly not happy with what's going on. The star once again gets caught in a court trouble, again this time dealing with drugs.

On Wednesday a California judge, Rand S. Rubin, ordered Love to appear in court August 19 after an alleged drug-related fainting spell on July 22 at the Roosevelt Hotel. Based on court papers, prosecutors claim Love violated the terms of her probation by being under the influence of a controlled substance last month. Prosecutor Gina Satriano told reporters the allegation involved "some sort of narcotic."

News
>
Music News
August 11, 2005 05:12:23 GMT
Some US music acts, namely rockers and , are leading this year's Kerrang! Awards with five nominations each. Both bands ere nominated for Best Single, Best Video, Best Album, Best Live Band, and Best Band on the Planet.

Also listed as the award nominee is the like of , HIM, and , all of whom are in the running for the Best Band on the Planet award. The awards ceremony will take place August 25 in London and will be hosted by actress and ex- drummer Stuart Cable.

News
>
Music News
August 11, 2005 04:33:42 GMT
Matching the total of her husband, , country diva has had her third consecutive number one album as her "Fireflies" tops the nation's album chart selling 329,000 copies in its debut week. Coming in second is the nineteenth installment of the "Now That's What I Call Music!" which sold 177,000 copies, slips one after two consecutive weeks at the top.

Remains at No. 3 is 's "The Emancipation of Mimi," followed by Atlanta rapper whose major-label debut "Let's Get It: Thug Motivation 101" downs two to No. 4. Rounding out the Top Five is 's "Roc-A-Fella Presents Teairra Mari" which sold 69,000, while "Kidz Bop 6" wins the No. 6. Slips just one place to No. 7 with 65,000 is 's "X&Y." Also drops one spot to No. 8 is ' "Monkey Business," followed behind by American Idol 's "Breakaway" at No. 9. Holding onto the Top Ten at No. 10 with 53,000 is "Demon Days" by .

News
>
Music News
August 11, 2005 04:17:10 GMT
Previously recorded for Epic Records from 1991 up to 2002, by this time country singer Collin Raye has signed a recording deal with startup indie label Aspirion Records. Subsequent to the deal, there will be a single titled "I Know That's Right" set to be released in September, followed by the singer's first album due October 25.



News
>
Movie News
August 11, 2005 03:39:42 GMT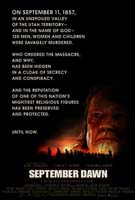 The world of movie is liven up with the popping up of numerous new productions. Coincide with the many, there's "," an indie Western written, directed and produced by Christopher Cain.

The reportedly budgeted in the $11 million range movie has started shooting this week in Alberta, Canada. It centers on a love story set against the 19th century massacre of a wagon train of settlers in Utah at the hands of a renegade Mormon group.

News
>
Movie News
August 11, 2005 03:21:30 GMT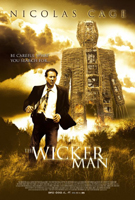 Hollywood actor has agreed to star in Neil LaBute's indie "" which is shooting in Vancouver. Now, joining him to star in the Millennium Films, Equity Pictures and Emmett/Furla Films production is and .

A remake of a 1973 British horror film, "The Wicker Man" revolves the story of a police officer, played by Cage, who is investigating the disappearance of a girl in a small cult-like community. Sobieski is set to play a barmaid who is Cage's confidant, while Burstyn plays the head of the cult.

News
>
Movie News
August 11, 2005 03:10:28 GMT
"Resident Evil" star, , has been chosen as Fox 2000's warrior heroine. Thus, the actress has inked a deal to star in "" as Arya, a skilled fighter and powerful leader of a combative tribe.

"Eragon," which is based on the best-selling novel by Christopher Paolini, tells the story of a boy named Eragon who harnesses his magical powers and becomes a great dragon rider. The fate of the empire depends on his ability to kill the evil king. Playing the title character of the film is teen newcomer Ed Speleers. Also there is , and to fill out the ensemble cast.