News
>
Celebrity Gossip
June 28, 2005 05:53:45 GMT
Us Weekly reported Canadian singer is engaged to marry the frontman for the punk-pop group , Deryck Whibley, with whom she's been dating since early 2004. Further the report said Whibley proposed over the weekend while Lavigne was finishing up the European leg of her tour. Publicists for both musicians confirmed the engagement to the magazine.



News
>
Celebrity Gossip
June 28, 2005 05:35:09 GMT
Based on recent poll conducted by In Touch magazine, Hollywood actress has had the hairstyle most women want. Placed on 2nd rate after her is former winner . "" star and "" actress , in respect placed 3rd and 4th. The rest of the Top 10 includes ; ; ; ; ; and .



News
>
Celebrity Gossip
June 28, 2005 04:59:44 GMT
Though singer won't be able to perform for the July 2nd Live 8 concert in Paris, still she urges fans to support the event. Citing "substantial logistical and personal challenges" as the reasons of her inability to perform in the cause, a message on her Website said "Although Sheryl cannot be there personally she is supporting the outstanding cause to awaken the G8 leaders to the fact that they have the power to end extreme poverty by applying a workable plan to double aid, drop the debt and make the trade laws fair."

In related news, Crow will release a new studio album on September 27. The first single to be released from the as-yet-untitled CD is called "Good is Good."

News
>
Celebrity Gossip
June 28, 2005 04:46:52 GMT
Has been keeping out of the tabloids due to his recent back surgery, shocked public world wide with his reappearance on the many media because of his divorce with English model wife Lisa Snowdon. Just in a blink of your eyes, he's now created another shock as he's been honored for Art-House Cinema Work.

At the Los Angeles Film Festival Saturday night, Hollywood celebrated Clooney with a career retrospective, shifting the spotlight from his swaggering superstar persona to his longtime support of emerging filmmakers and art-house cinema. By means of which, the 44-year-old actor has been honored for his role in the world of independent cinema.

News
>
Celebrity Gossip
June 28, 2005 04:24:39 GMT
The verification outed by Italian designer Donatella Versace, which confirmed replacement by as the latest face of the fashion house, has ended months of speculation concerning the many related rumors. As it does so, Moore will appear in a series of print advertisements for Versace's Autumn/Winter 2005-2006 campaign, which will begin appearing in August.

Explaining her reason of choosing Moore, Versace said briefly "I have known Demi Moore for many years and never has she been as beautiful as she is now. Her presence is magnetic because it is entirely natural and never forced. Her personality comes shining through."

News
>
Celebrity Gossip
June 28, 2005 04:09:33 GMT
Fans of from can soon enjoy the legend's stamp collection, which will be displayed for public at Smithsonian's National Postal Museum in October. The museum purchased the album, contains more than 550 stamps from around the world, including many from former British colonies such as India and New Zealand, from a British stamp dealer but refused to mention the price.

Going on details about the prestigious collection, it doesn't focus on stamps featuring music, but indicates some artistic interest on Lennon's part. The album, printed in about 1950 and was given to Lennon by his cousin Stanley Parkes, has images of British monarchs in its title page.

News
>
Celebrity Gossip
June 28, 2005 03:48:31 GMT
Problematic singer feels it's unfair to let people say anything about him while he says nothing at all. Thus, probably wants to show public worldwide about who he really is, which seems also is his self-defense, Brown has had his "Being Bobby Brown," featuring him and wife , premieres on Bravo Thursday (10 p.m. ET).

In an interview on "Dateline NBC," Brown commented "It's easy for people to just have the freedom to be able to say things about me, and me not say anything. That's the easy part. But the hard part is to show them me, because I'm scared of being myself, sometimes."

News
>
Movie News
June 28, 2005 03:35:51 GMT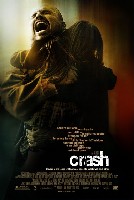 Be ready guys, indie film "," which casts include , and , will be released on video by September 6th. The DVD, announced by Lions Gate Entertainment, will include an introduction and commentary by writer-director Paul Haggis as well as "making of" featurette and, tentatively, a music video.



News
>
Movie News
June 28, 2005 03:17:55 GMT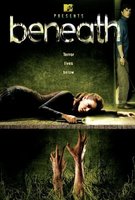 Viacom-owned studios Paramount Classics and MTV Films are teaming up on the thriller "," which has begun shooting in Vancouver. The movie is being directed by newcomer Dagen Merrill, who co-wrote the script with Kevin Burke, and is slated for a next year release.

"Beneath" tells the story of Christy, whose beautiful older sister is injured in a brutal car accident, in which Christy was the driver. Tormented by visions of the accident, Christy returns home after years away only to find that her most disturbing visions are both real and predictive. is one slated to star in.

News
>
Music News
June 28, 2005 03:03:40 GMT
In support to her debut, "Love, Angel, Music, Baby," which peaked at No. 5 on the Billboard 200 and has sold 2.4 million copies in the United States, will in the near future embark on her first solo tour titled the Harajuku Lovers 2005 Tour, to kick-off October 16 in Phoenix, Arizona. With support from Interscope labelmates the , the tour is set to tap through November 10 in Houston. Sources claim Stefani has not yet come up with names slated to back her on stage.



News
>
Music News
June 28, 2005 02:45:23 GMT
It's been nine years since the American rapper, died, but his music is somehow still alive. Approvingly, "Ghetto Gospel," his single which also features , topped the British music charts Sunday. By doing so, the Crazy Frog mobile phone ring tone which held the top spot for four weeks has to reluctantly drop to 2nd.

In the 3rd place was with his "You're Beautiful," while 's "Slow Down" entered in 4th place. The new entry dance track "Roc Ya Body" by MVP was at 5th, surpassing British DJ team Audio Bullys and the remix of Nancy Sinatra's "Shot You Down." In 7th was the "Lose Control" of , while cartoon band was in 8th with "Feel Good Inc." Another new entry "Hard To Beat" by Hard-Fi was in 9th spot and rounded out at the top 10 with "Just A Lil Bit."

News
>
Movie News
June 28, 2005 02:26:05 GMT
Two thumbs up for "," which begins its opening week with such a great achievement. Taking in an estimate of $26.8 million, the movie overwhelmed the top U.S. box office charts for its second week in a row. Under the Warner Bros. Pictures' is Columbia Pictures' update of the 1960s TV series, "," opened at No. 2 with $20.2 million. "Mr. & Mrs. Smith," a crime thriller starring and , slipped one place to No. 3 with $16.8 million.

Two other movies rounded out the top five are "," which earned $12.8 million for the weekend and the zombie horror "" followed at No. 5 with $10.2 million for the three days. The other five, becoming the top 10, including "," $7.4 million; "," $6.1 million; "," $5.5 million; "The Adventures of Shark Boy & Lava Girl in 3-D," $3.5 million; and "," $3.4 million.