September 08, 2008 02:47:41 GMT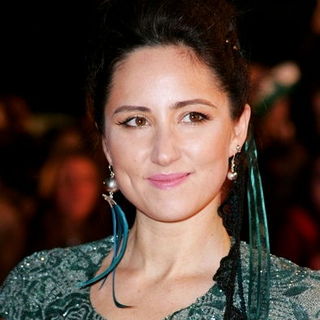 officiated her union with longtime boyfriend Luke Bullen in a private wedding ceremony on a remote Scottish island on Saturday, September 6. The singer and the drummer exchanged wedding vows in a marquee overlooking the Atlantic Ocean. There were 150 close friends and family attending the wedding, held at the Flodigarry Country House Hotel on the romantic Isle of Skye in northern Scotland.

The bride, according to Mail Online, wore a fitted silk strapless gown covered in crystals and beautified her look with simple jewelery, whereas the groom wore a powder-blue morning suit. The guests and family who were attending the ceremony wore traditional outfits.

September 08, 2008 02:07:40 GMT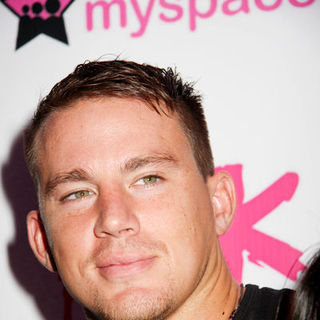 Taking his relationship with actress girlfriend to the next level, proposed to her Friday, September 5 while they were in Maui. He presented her with a ring by Neil Lane, People reports.

Tatum, who reportedly 'choreographed' the proposal by himself, secretly invited his and Dewan's close friends to the island to witness the proposal without her consent. Other details of the engagement party were not being disclosed though.

September 06, 2008 07:28:20 GMT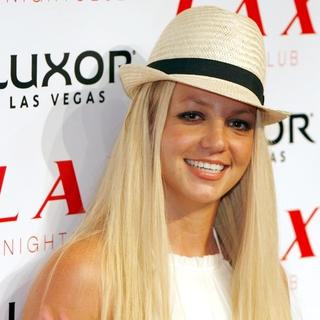 The man to whom lost her virginity has been identified. Hot on the heels of Lynne Spears' claim on her tell-all book that Britney lost her virginity to her eighteen-year-old high school sweetheart when she was just fourteen, the guy in question steps forward, speaking his very own version of story about his old romance with Britney.

The guy, whose name is Reg Jones, is now 30 years old. He had an interview with the Daily Mirror on Friday, September 5 to which he confessed that he and Britney were very in love. "Britney was very passionate. I'd often stay over at her house and we'd fool around like any young couple," he revealed, adding that their age difference "didn't seem to matter" for them at that time.

September 06, 2008 06:43:00 GMT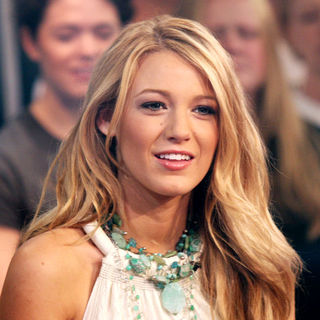 Turning 21 years old last month, would only celebrate her birthday this weekend and is planning to throw a Jazz Age-themed bash. The party, to be more specific, will be held Saturday night, September 6 in New York.

Coming to such idea, the birthday girl asks all the guests to wear 1920s-style outfits. She herself will make sure that all of them obey the rule by asking the doormen to check and reject "those not in theme." No further details about the planned birthday party. Blake herself hasn't issued any comment on the report.

September 06, 2008 05:06:33 GMT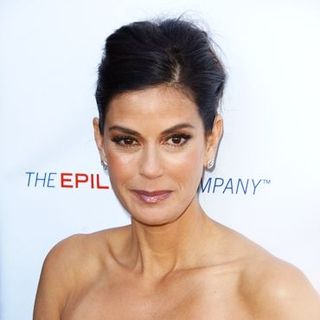 Sharing her key to a happy life to , recommends sex and chocolate. The actress credits the two things to have escalated her into happiness.

In an October column for the publication, she wrote "Have great sex [and] eat the chocolate." She aims the advice not only for people in common, but also for her daughter, Emerson Rose Tenney, who's still 10 years old.

September 06, 2008 03:53:32 GMT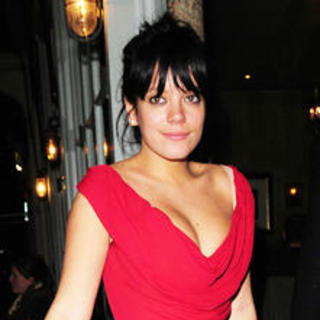 Breaking her silence about her recent row with at the annual GQ Men of the Year Awards, claims that despite exchanging insults with the star she's still good friends with him. Reaching out to her MySpace Blog to talk about their , the songbird wrote in a new entry that despite rumors to the contrary, everything is well between her and Elton.

Blaming the media for exaggerating the war of words, the troubled singer wrote in the post "Trying to create a feud on the other hand, and trying to make me out as being some rude little girl with a drink problem is just unfair." She confirmed further, "Elton and I exchanged jokes and there were no hard feelings at all, in fact neither of us gave it a second thought."

September 06, 2008 02:36:32 GMT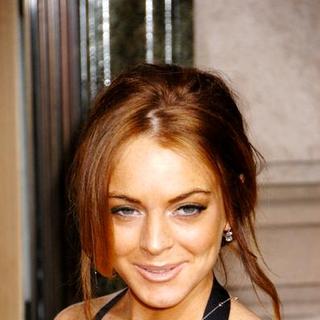 has turned down the chance to bare her flesh in men's magazine Playboy. She was approached to do an eight-page topless Playboy spread for the magazine's 55th anniversary issue in January and offered a $700,000 payment. She, however, turned it down.

Lindsay, who recreated 's final nude photo-shoot for New York Magazine's February 25, 2008 issue, was persuaded to do a tribute to '60s sex kitten Ann-Margret and her film "Kitten with a Whip." Though the film is one of her favorites, there wasn't any nudity in it.

September 06, 2008 02:34:26 GMT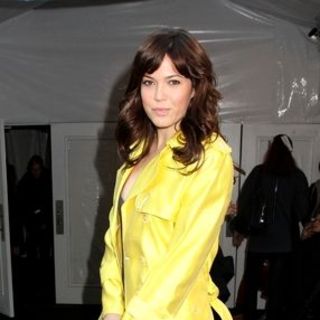 Breaking up with her latest boyfriend , just doesn't want to stay single any longer as she's scored herself a new boyfriend. She, as reported by In Touch Weekly, is dating an artist named Andre.

The magazine cited a source as saying that Moore and Andre first met at a party two months ago. They have since become close to one another.

September 06, 2008 01:56:24 GMT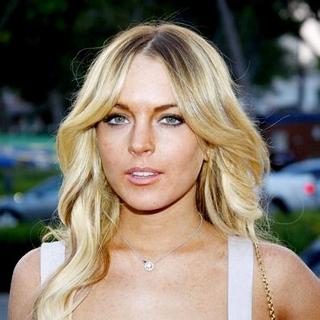 Being photographed kissing, it appears that and Samantha Ronson have finally come out of the closet, letting the public know that they indeed are a couple. The long-rumored lesbian lovers were photographed locking lips on the street in New York City on Friday, September 5.

It is reported that Lindsay and Samantha enjoyed a shopping trip in the Soho district that day before they later on were snapped kissing outside the Mercer Hotel. The DJ then was also seen visiting the actress during a shooting for a cameo in "."

September 05, 2008 09:55:41 GMT
and have been dating for months, but the socialite admits that she's in no rush to wed him, nor does she want to have kids with him for the time being. Being asked by Hollyscoop on both issues, the beauty claimed she and Reggie won't wed anytime soon and they would have kids only after marriage.

"Not right now," so she said on the red carpet Wednesday night, September 3 at the 944 magazine's two year anniversary party about a possible wedding in the near future. "I'm just gonna focus on '' and '' and he's just gonna focus on his season."

September 05, 2008 09:16:27 GMT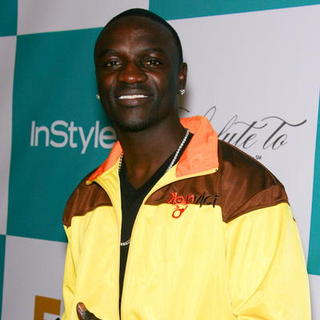 It's a second "fan-throwing" scandal for when he was caught on tape throwing two female concertgoers at a show. The incident happened during a packed show in Guyana, South America on Saturday, August 30.

The R'n'B artist was videotaped performing on stage in a black t-shirt and dark-colored jeans. Enthusiastically asking concertgoers to follow in his move, he even danced with one of his male fans onstage.

September 05, 2008 07:53:47 GMT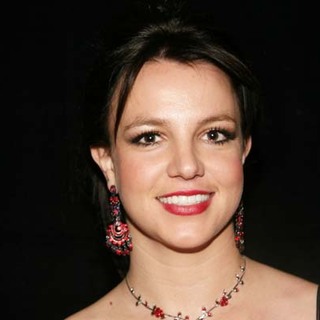 Much contrary to old claim, didn't lose her virginity to then boyfriend . In her new book, "Through the Storm: A Real Story of Fame and Family in a Tabloid World," her mother Lynne Spears set the record straight on that matter, claiming her celebrity daughter had sex for the first time with her eighteen-year-old high school sweetheart when she was just fourteen.

Dispelling the false circulating judgment concerning Britney's virginity, the elder Spears revealed in the tell-all tome that the high school sweetheart was a Kentwood, La., high school football player. Not disclosing that to public, Lynne claimed she went on allowing Britney to sleep with Justin and just went along with the hoax that her famous daughter was still virgin. She even wrote that Justin was misled when he publicly told reporters back in 2003 that Britney "lost her virginity a while ago - and I should know."

September 05, 2008 07:14:40 GMT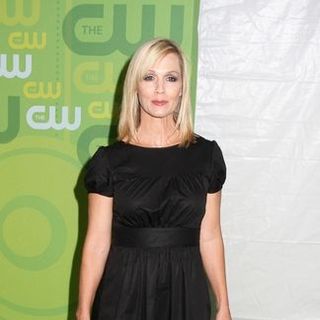 Aside from the success of her latest TV project, CW's "", finds out that not all is well in her life as her little daughter, Lola Ray, was diagnosed with arthritis earlier this year. Opening up about that in a new interview with People, she referred to the moment as "six months of hell."

"I had a sick daughter and then my father passed away, so there was a six month period in my life when I didn't think about my looks or my weight or my body or anything," so she explained to People for using such reference. Not knowing the disease Lola was suffering from, she found it even harder when after completing her stint on "," Lola's condition got worse and she didn't even know what was wrong with the little girl.

September 05, 2008 04:28:18 GMT

Having been together for months, and spark rumors that they will soon walk down the aisle as they reportedly are moving in together. Wedding talks are mounting hot on the heels of reports that claim the pair have set their eyes on a six-bedroom, four-bath mansion in Irving, Texas that costs nearly $700,000 for them to live in together.

"Jess and Tony have been together since last Thanksgiving and they're ready to take their relationship to the next level ... Both of them agreed it was practical to move in together before a wedding so they can work out the kinks," the National Enquirer cited its insider as saying. "Jessica still has her home in Beverly Hills, but she plans to oversee the redecorating of Tony's house, and then settle into the role of homemaker when her concert tour ends in October."

September 05, 2008 03:15:24 GMT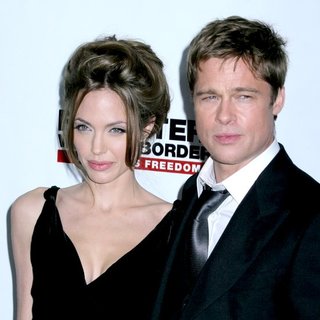 The annual Vanity Fair's "100 Most Influential" list has been released and it surprisingly includes Hollywood celebrity couple and , both of whom are ranked the 9th. They join such luminaries, as former Vice President Al Gore and Apple CEO Steve Jobs at the top 10 of the rankings of the magazine's so-called "New Establishment."

People from different field of jobs, ranging from politicians to film director, are making the list. Winning the No. 1 spot on the list is Russian prime minister and former president Vladimir Putin, who's credited by Vanity Fair to have helped Russia "rebuild its military, restore its pride, and re-assert its place in world affairs."