August 15, 2008 09:45:50 GMT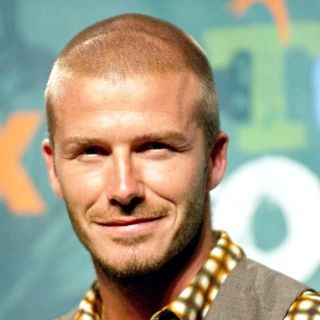 The Olympic Games fever is catching almost everyone and wants to get involved in the famous world's sports feast. Well known as a soccer stud, he's making his best attempt to be counted among people who give contribution to the celebrated event, planning to make a special appearance on the top of one of London buses and kick a football into the crowd at the closing ceremony for the Beijing Olympics.

British in nationality, the soccer stud and father of three young boys will help close out the 2008 Beijing Olympics as a representative for his main land Britain which capital city, London, is slated to host the next summer Olympics in 2012. Lending a helping hand to mark the transition, David reportedly will stand at the side of London Mayor Boris Johnson to receive the flag from International Olympic Committee (IOC) president Jacques Rogge.

August 15, 2008 08:18:39 GMT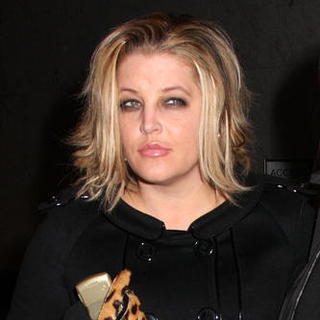 The rumor mill goes into overdrive again as new claim on the twins that is carrying has just emerged. According to the New York Daily News newspaper, the singer is having a twin son and daughter. That isn't the one and only detail that is exposed about the twins as their possible names have also been outed.

The newspaper claimed further that intending to pay tribute to her late singer father , Lisa is planning to name her new son Jesse, after Elvis' identical twin brother who was stillborn. A source close to her, moreover, revealed that she's going to name her daughter Gladys Love after her paternal grandmother.

August 15, 2008 06:50:22 GMT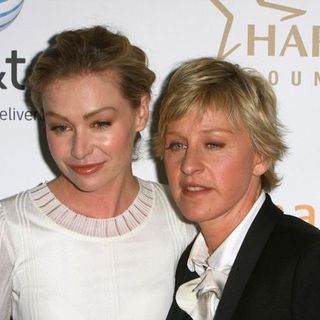 After weeks of chatter and speculation, it seems that the much speculated wedding of and will finally come to fruition. Confirmation on that seems to have been accepted by a new report on US Weekly which claimed the lesbian couple are planning to tie the knot this weekend in California.

Contrary to tabloid and Internet reports, the pair won't have a star-studded ceremony. They will instead hold an intimate wedding, inviting a few close friends and family. The exact date and wedding venue are not mentioned though.

August 15, 2008 05:13:36 GMT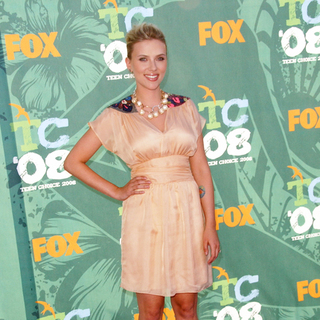 Reportedly planning to release a follow-up to her first music record, just months after its release, creates another media buzz as she reportedly is busy preparing for her wedding to actor fiance . Friends of her revealed details of the preparation she's been doing lately to OK! magazine.

In succession to previous reports that claimed Scarlett has been spotted trying on Monique Lhuillier dresses in L.A. in February and paging through In Style Wedding and Brides Magazines in Beverly Hills on August 5, she's claimed to have been wanting a simple wedding. Unlike many other celebrities who would like to have a star-studded wedding, Scarlett and Ryan are planning to have "a small civil ceremony."

August 15, 2008 04:17:56 GMT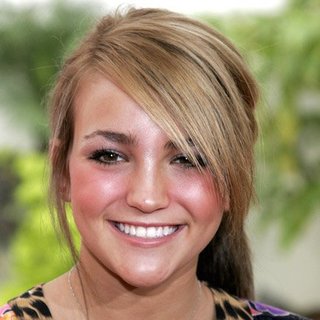 As soon as In Touch Weekly brought out the other woman's on her alleged affair with Casey Aldridge, the fiance of quickly issued a denial on the report. Firing back at her, the father of one accuses Kelli Dawson of trying to get attention and money by messing with someone's life.

Sources close to the young guy informs TMZ that he's "ballistic" after learning Kelli's affair allegation. He insists he never had sex with her, much contrary to her open admission in an interview with In Touch. As for the pic, featured on the front cover of the magazine that shows him and Kelli licking each other's tongue, Casey claimed it was taken long before he started dating his baby's momma Jamie Lynn.

August 15, 2008 03:47:47 GMT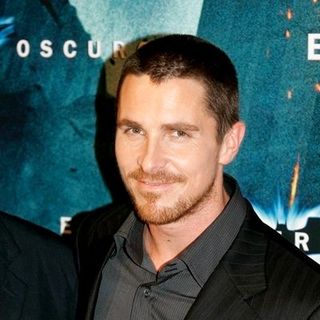 The good luck charm is on 's side as it's been reported that he's been cleared off from the assault allegations that his mother and sister addressed to him late last month. British authorities have officially confirmed that "" star will not face any charges in connection with his highly publicized on allegations that he attacked his mother Jenny, 61, and sister Sharon, 40, at London's Dorchester Hotel on July 20 following a heated argument.

Britain's Crown Prosecution Service (CPS) said there was "insufficient evident to afford a realistic prospect of conviction" on the charges and that "the police have been advised that no further action should be taken against Mr. Bale." In a statement released Thursday, August 14 the CPS said, "We can today confirm that we have advised the Metropolitan Police Service that the actor Christian Bale should not face any charges following an incident which occurred in relation to his mother and sister at the Dorchester hotel on 21 July this year."

August 15, 2008 02:38:04 GMT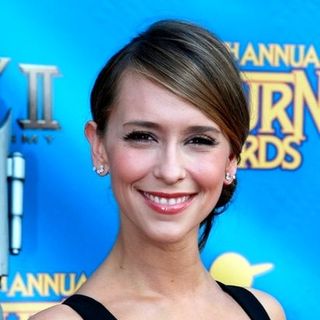 After being the center of media scrutiny back in November for her fuller figure, bounces back, showing off her new trimmer figure only to prove that she has what it takes with her physique. On the cover of the latest issue of US Weekly, the actress shows off her newly slimmed-down figure after losing 18 pounds in 10 weeks.

"Jennifer Love Hewitt Exclusive 18 Lbs in Ten Weeks! Her Exact Diet and Workout Plan," so reads the headline that accompanies two pictures of her, before and after the diet and workout. "I am in a pretty good workout regimen that I like, so it inspired me to keep it up," Hewitt told US Weekly. "The energy level and the way I feel now is great."

August 15, 2008 01:36:01 GMT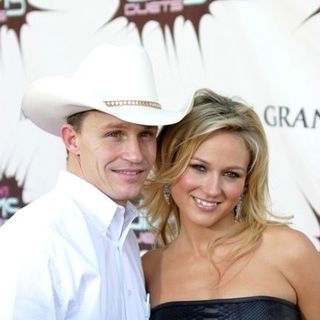 Her wedding to husband Ty Murray was a top secret, but doesn't mind sharing the photos of her nuptials to People magazine. The weekly publication, in addition to the pics, also has details of the ceremony which aren't covered by any other media.

In its weekly issue, People features a picture that shows Jewel and Ty posing on a beach during the sunset. They are photographed standing on the sand in front of what appears to be a lamp, backing the sunset, with him embracing her from behind.

August 14, 2008 09:16:30 GMT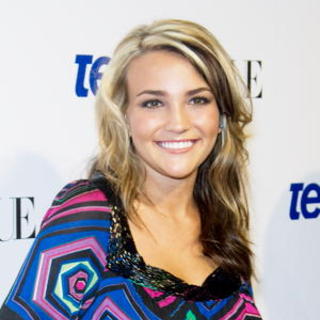 It's been a few months since rumors began circulating that Casey Aldridge, the fiance of actress , has cheated on her. The rumors are heating up now that evidence of his affair is exposed by In Touch Weekly magazine which has an exclusive interview with the other woman, identified as Kelli Dawson.

To the publication, the 28-year-old lady said she and Casey first met in November 2006 at her sister's home. The fact that he's dating Jamie Lynn couldn't stop him and Kelli from getting attracted to one another. In fact "he totally instigated it and pursued me. His friends would tell me that he liked me, that he thought I was pretty," Kelli testified.

August 14, 2008 07:54:14 GMT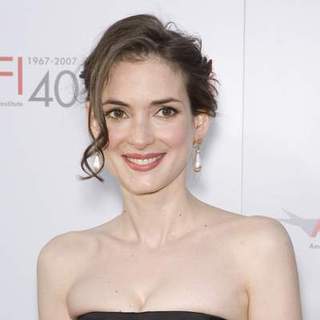 Another couple call it quits. and her boyfriend Blake Sennett have ended their romance, People reports. The actress and musician, who've been dating since October last year, reportedly break up for "good."

No words on who initiated the split and when they actually decided so. It is only mentioned that Winona found the break up "tough". Neither she nor the Rilo Kiley lead guitarist has commented on the report.

August 14, 2008 07:07:46 GMT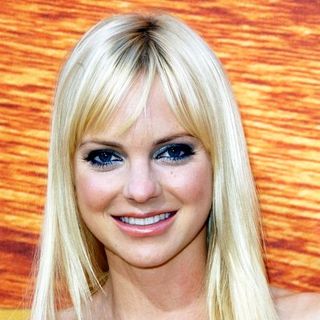 Portraying the role of Playboy Bunny Shelley Darlington who teaches an awkward sorority about the opposite sex in Columbia Pictures' comedy flick "" gives the lifetime chance to be featured on the cover of men's magazine Playboy. In a fruition of an early report, she has landed the cover of its September issue.

Faris is photographed on the cover baring her toned stomach in a matching pink-colored short top and mini skirt. She completes her outfits, wearing bracelets and playboy bunny necklace. "Anna Faris Is the House Bunny" reads the tagline that accompanies her cover picture.

August 14, 2008 04:54:26 GMT

Breaking her silence and showing some support for her younger sister , who's been speculated to have her breasts enhanced, took over MySpace's Celebrity blog on Wednesday, August 14 to dispel the rumors. Speculation on the younger Lohan's alleged breasts implant is provoked by a report on US Weekly's latest issue which features photo of her flaunting what appears to be a bigger pair of boobs.

Lindsay started her post on the blog, writing that she was out shopping with a friend when two paparazzi approached her, asking her opinion about "people commenting on your sister's implants?" She went on blogging, "My response simply was, 'Did you really just ask me that? She is a 14-year-old girl, and you are a pedophile!'"

August 14, 2008 03:52:33 GMT

and 's love drama continues. Despite his revelation in June that they have rekindled their on-off romance and started living together with the kids, the pair apparently do not take their reconciliation seriously. It is claimed that both Pammy and Lee have been dating different persons, making the status of their relationship even more complicated for people to judge.

E!'s Mark Malkin reports that the blonde bombshell is secretly dating a man from the United Arab Emirates, a member of the Abu Dhabi royal family to be more specific. She's being tight-lipped about her new man, revealing his name only to a few of her close friends. She thus usually refers to him simply as Milk-Sheik or Milk.

August 14, 2008 03:44:32 GMT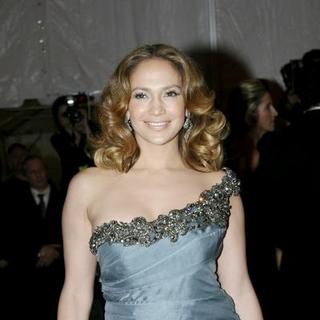 Despite the pros and cons addressed to "", is aiming to bring the 2002 comedy romance flick to the small screen. She is teaming up with ABC to develop a TV series based on it which will see her lending a helping hand to co-produce alongside Joe Roth and Elaine Goldsmith-Thomas.

Screen writer Chad Hodge who's been tapped to pen the pilot said, unlike the original movie, the TV series will feature "a different maid in a different Manhattan." He furthermore explained, "While the hotel's clientele is an obvious part of this world, I'm more interested in the downstairs part of Upstairs, Downstairs," when referring to the series' main character, a young Latina from the Bronx working at a Manhattan hotel who tries to pursue her dreams.

August 14, 2008 02:19:35 GMT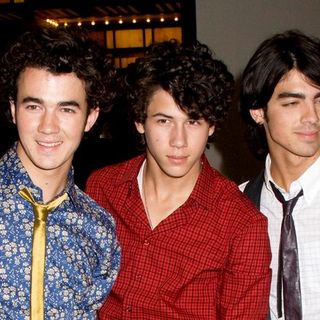 Having their hands full with a number of projects to be finished, took time to drop by MTV's "Total Request Live" Tuesday, August 12 to give a boost on their newly released album "." Lucky tons of female fans who were attending the show heard the boys talking about the girls of their dreams and also the possibility of them doing a big screen movie in the future.

Breaking his silence on what kind of girlfriend he wants, revealed "This is hard, but if they are nagging and annoying, you're like, 'Go away'". Older brother then added, "We're not ever really with people, 'cause we're always traveling. And you get on the phone and they're like, 'My day is awful, blah,' and you're like, 'This is not what I need right now!'"