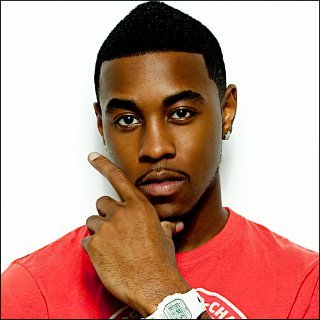 Profile
---
Famous as :
R&B singer
Birth Name :
Jeremih Felton
Birth Date :
July 17, 1987
Birth Place :
Chicago, Illinois, USA
Claim to fame :
Single "
Birthday Sex
" (2009)

Biography
---
by AceShowbiz.com
---
Jeremih was born in Chicago, Illinois in 1988. He played music since he was just a kid and had the ability of playing drums, piano, bass, squad and saxophone. He said music was not just a hobby, but it was his way of life. "I wouldn't say I was forced into music, but while other kids were getting video games and toys for Christmas, I was given musical instruments. Mom worked hard to make sure I had all the tools available to develop a talent she saw in me even then. Within no time I had all the essentials of a band," he recalled his younger years when he was introduced to musical instruments by his mother.

Though having no professional mentor who taught him how to play music, Jeremih developed an astonishing vocal ability. "I would listen to the radio and I learned to play by ear. I tried to take classes but the teacher would always yell at me because I wouldn't read the music. I would close my eyes and feel it and that's how I taught myself," he said of his learning experience.

Jeremih was not only an amazing performer but also a student with an excellent academic record. He skipped his junior year and graduated from senior high school when he was 16. At that time, he was suggested by his parent to enroll in the University of Illinois' engineering science program. "I went there for a semester and had no problem," Jeremih opened up. "I was fully focused but then I started getting involved with the on-campus talent shows. That's when music really started taking control. I would be in class just writing lyrics. So I told my mom I wanted to enroll in Columbia College in Chicago because it was an art school and that's what I was into."

"I was set to perform in a talent show where I had to be Stevie Wonder. Being that his music has had such a strong influence on me, I knew I had to kill it, sort of as a tribute to Stevie," he shared about one of his performances which made him want to sink deeper into music industry.

"I guess you could say I am more of a rapper turned singer," Jeremih explained more about his transformation. "I have always been into writing poetry with witty rhyme schemes. I just decided to put a ...