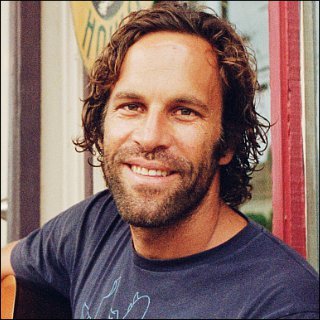 Profile
---
Famous as :
Musician, rock singer, songwriter, surfer
Birth Name :
Jack Hody Johnson
Birth Date :
May 18, 1975
Birth Place :
Oahu, Hawaii, USA
Spouse :
Kim Johnson (since 2000)
Claim to fame :
Album "
Brushfire Fairytales
" (2001)
Biography
---
Born in Hawaii, notorious for its sandy beaches and surfing culture, Jack Hody Johnson could not hold back the his passion to take the surf board and go out for a few rides on the waves. Having a surfer father, Jeff Johnson, made it easier for the May 18, 1975 born singer to adapt to the culture since a very early age. By 10, Johnson had been sponsored by Quicksilver and was going pro when he entered the prestigious competition for surfers, Pipeline. He made it into the finals and became the youngest contestant listed then. In between his 'wet' time, Johnson also spared time exploring his other talent, playing guitar. He first picked the instrument at the age of 14 but never thought he would go serious in the music field. It took an accident to bent Johnson from, surfing, the career he thought he would go through, to playing music, the career that eventually got his name heard internationally.

When he was 17, Johnson joined the Pipeline Masters competition that almost took his life. He crashed to a reef, lost his front teeth, broke his nose and almost drowned from the shock. "I was conscious, then I'd start to doze off. It was like when you keep pushing snooze on your alarm clock," he recalled later on. "All of a sudden I said, 'Wait a minute, I pushed snooze too many times here, I'm gonna die if I don't start swimming." Upon recovering, Johnson who received more than 150 stitches, wrote songs in bed but still was not planning to become a musician. Instead, he chose to study film making when he enrolled at University of California and graduated with the title. In 1999, he along with some friends released a surfing documentary titled "Thicker Than Water" and followed it up with another one, "The September Session" the next year. Johnson however, never left his passion in music for beside sitting as the director, he also contributed the score to the films.