Eddie Redmayne's magizoologist character receives a postcard from Paris in a new photo from 'Fantastic Beasts: The Crimes of Grindelwald'.
Newt Scamander will set off on a Parisian adventure in "
Fantastic Beasts: The Crimes of Grindelwald
". A new photo from the sequel to "
Fantastic Beasts and Where to Find Them
" has made its way out online featuring the magizoologist, played by
Eddie Redmayne
, getting a postcard from Paris.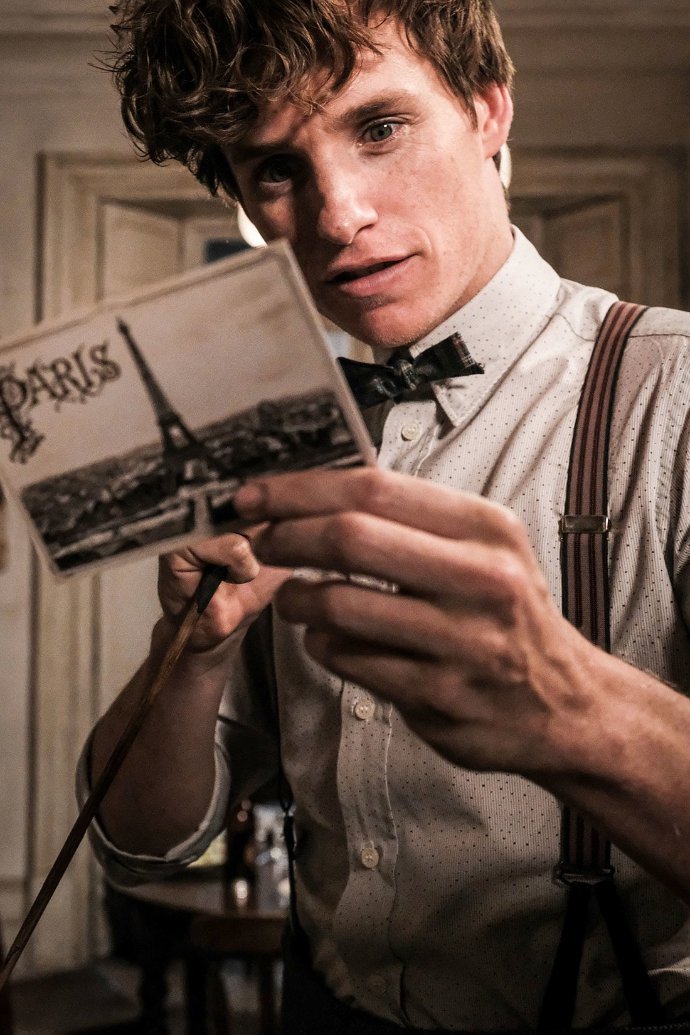 It remains to be seen from whom the letter is. The pic comes along with two more photos from the upcoming movie, but fans actually
have seen them before
. One photo features Newt and his love interest,
Katherine Waterston
's Tina Goldstein. They look rather anxious. The other pic finds our beloved fantastic beast-caretaker and
Dan Fogler
's Jacob on the streets of Paris.
The "Fantastic Beasts" sequel is set in 1927, one year after the events in the first film. A few months after Newt helped to unveil and capture the infamous Grindelwald (
Johnny Depp
), the dark wizard was true to his word and escaped, gathering more followers to his cause. This time, it's down to his former friend Albus Dumbledore (
Jude Law
) to stop him, but with the help of former student Newt.
Production on the film officially wrapped last month, and Eddie recently revealed some details of the film, which is scheduled to be released in the U.S. on November 16. "We've just finished on 'Fantastic Beasts' so that's going to be coming out. It does actually get a wee bit darker," he said during an interview on Friday, January 12 in London, England.
"The Crimes of Grindelwald", written by J.K. Rowling, also stars
Ezra Miller
as Credence,
Zoe Kravitz
as Newt's childhood best friend Leta LeStrange, Callum Turner as his older brother Theseus, Alison Sudol a.k.a.
A Fine Frenzy
as Tina's sister Queenie, Claudia Kim as Maledictus, and Poppy Corby-Tuech as Rosier, one of the many recruits of the titular villain.
Other cast members include William Nadylam, Ingvar Sigurdsson, Olafur Darri Olafsson, Kevin Guthrie, David Sakurai and Jessica Williams (II).