These stars have been friends for years and will always have each other's back no matter what.
In the midst of celebrity feuds and breakups, it's nice to see some of them flaunting their never-ending friendships. Although many celebrities are friends with each other off-screen, these particular male celebrities stand out due to their special bond a.k.a. bromance. Here are the cutest celebrity bromances in real life that can be your friendship goal.
Matt Damon and Ben Affleck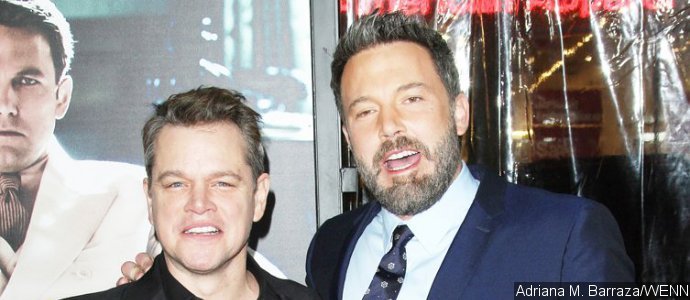 Matt Damon
and
Ben Affleck
's bromance became popular after the two co-wrote "Good Will Hunting" which they also starred in. They won Best Original Screenplay Award at the 1998 Academy Awards for their amazing work.
"I've known him for 35 years, and we grew up together," Matt told ET. "We were both in love with the same thing - acting and filmmaking. I think we fed on each other's obsession during really formative, important years and that bonded us for life."
Ben also gushed about the "
Jason Bourne
" star in an interview with
ET
. "I can't tell you how valuable it is to have somebody who's been through things with you, ups and downs, who knows what your life experience is like, who can identify with that," the "
Justice League
" star said. "It's an incredibly valuable friendship and it's very precious and so is my friendship with my brother. I don't know what I would do without those guys."
Leonardo DiCaprio and Tobey Maguire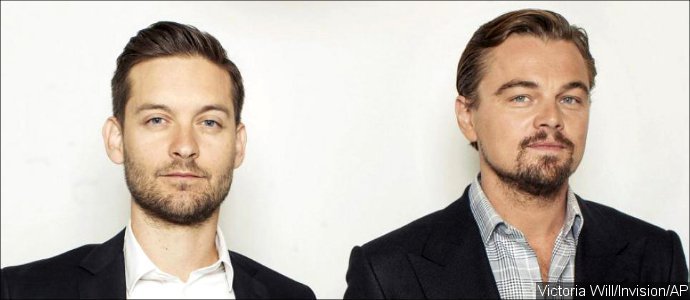 Leonardo DiCaprio
and
Tobey Maguire
's beautiful friendship started when Leo was probably 12 years old. The "
Titanic
" star saw Tobey who was filming an episode of a TV show on a street in Los Angeles, and remembered seeing him at auditions. "I literally jumped out of the car," Leo recounted in an interview with
Esquire
. "I was like, 'Tobey! Tobey! Hey! Hey!' And he was like, 'Oh, yeah - I know you. You're... that guy.' But I just made him my pal. When I want someone to be my friend, I just make them my friend."
Although both of them are incredibly famous, Tobey insisted that they're not much different from other best friends. "We are like any other buddies. There's a lot of laughing and chatting between us," he told PEOPLE. "We enjoy doing a lot of things we have in common, like basketball. We like to play and talk about basketball." He went on saying, "Leo and I have a lot of trust and respect for each other. We have a close friendship and I definitely have an affection for Leo."
Benedict Cumberbatch and Tom Hiddleston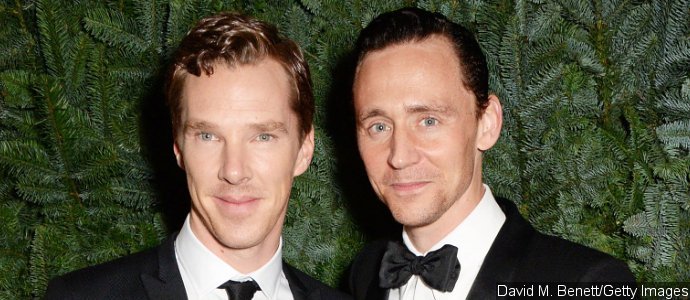 Benedict Cumberbatch
and
Tom Hiddleston
first met on the set of "
War Horse
", and they've been friends ever since. The "
Sherlock
" star proved how much he loves Tom during a joint interview for the Steven Spielberg-directed movie.
"He is Errol Flynn reincarnated. He's an action man, he's got the looks, he's an incredibly talent actor, and he's one of the finest of our generation, and a friend. I'm very proud to know him," Benedict spoke of Tom, who sweetly answered, "Darling, thank you."
Tom also showed his love for Benedict in an interview with
The Toronto Star
. "He's one of my best friends. It's as simple as that," Tom shared. "It's funny how people have framed us together in a way. He's just a great, amazing, brilliant actor."
Adam Levine and Blake Shelton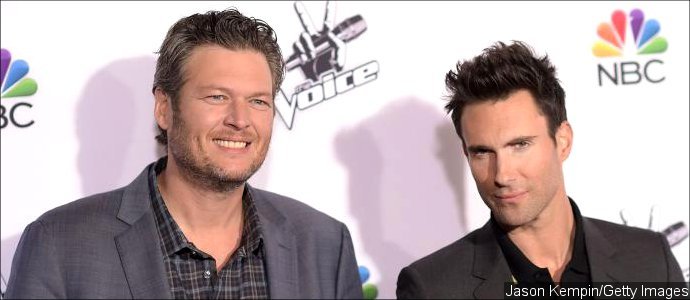 "
The Voice
" coaches
Adam Levine
and
Blake Shelton
are known for their friendly banters, but that's just how they show their affection for each other. "I remember when I saw him at the meeting at NBC, I was instantly very taken by him 'cause he was definitely not your typical country artist," Adam said to PEOPLE. "He was not a cookie-cutter guy, and the second we met, we were friends. All of the bulls - that we do comes from a place of love."
Blake also didn't hesitate to admit that he has a man-crush on the
Maroon 5
frontman. "The bromance with me and Adam? It's funny, 'cause I get on Twitter, one of my routines during the day, if I'm home is, I wake up, get a cup of coffee, turn on the Weather Channel and I'll look at what people are saying to me on Twitter on my phone, and it's always something abbot me and Adam, the bromance," the country crooner told MTV News.
"All I have to say is, it's true: I have a man crush on Adam," Blake confessed. "It blows me away people can pick up on that just by watching that on television. I want to kiss him. I want to kiss him so bad. I don't care if it's mutual or not. Can you honestly tell me that you don't have a little bit of a crush on Adam? He's sexy, it's the word I'm using."
James Franco and Seth Rogen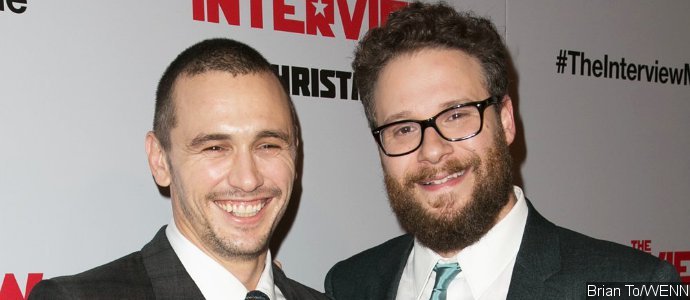 James Franco
and
Seth Rogen
met on the set of 1999's series "Freaks and Geeks". The comedy was canceled after one season, but James and Seth maintain a close relationship until now. The "
Why Him?
" actor once wrote poems about their friendship. "I was just writing some poems about it. It sounds silly, but I think they're actually pretty good," James shared in an interview with
The New York Times
. "There was a period where Seth,
Jason Segel
and I all went to Jason's house, and they would sit at one end of the room and smoke weed."
Seth later directed James in "
The Interview
", which tells a story about an attempted murder of Kim Jong Un. The movie quickly sparked a controversy that led to hackers threatening to hurt moviegoers who watched the movie. In an interview with
Daily Herald
, James stated that the conflict only strengthened their friendship. "At one point [Seth] texted me and said 'I'm glad it's you I'm going through this with,' " he said.
Jensen Ackles and Jared Padalecki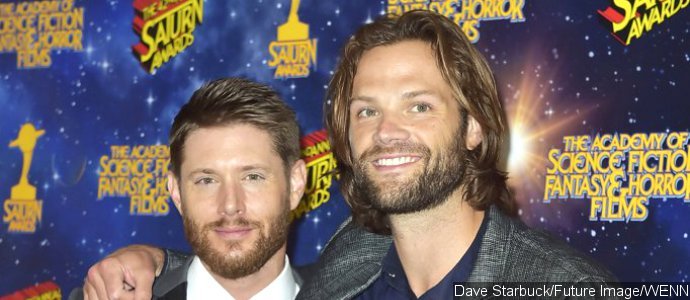 "
Supernatural
" co-stars
Jensen Ackles
and
Jared Padalecki
aren't only on-screen brothers as they're also very close in real life. The two lived together before they got married to their respective spouses. They even became each other's best man at their weddings.
"The most important thing I've learned from working with Jared is how crucial chemistry is for something to be successful in this industry," Jensen spoke of their friendship to Zap2It. "I think if the two lead actors - whether it's brothers, or a husband and wife - if they don't have chemistry, then it's not going to work. Good friendship and solidarity has been a crucial aspect of our success."
Similarly, Jared said that he really treasured their bond. "I would be doing it a disservice to try to put into words what I've been through with Jensen," he shared at the 2014 Summer TCA Press Tour. "We've more than grown up together. We went from single 20-somethings to fathers, husbands, and it's hard to quantify in a few short sentences exactly what all that encompasses."