The 'Eureka' hitmaker previously posted on Instagram Stories a screenshot of a news report saying that he got back together with the AOA member and captioned it, 'Do not make rumors.'
Zico of Block B wanted to shut down rumors of him and AOA's Seolhyun getting back together, but not everyone was happy with his action. A hater slammed him on Instagram for trying to set the records straight, and Zico had a perfect response to it.
The hater sent the "Anti" spitter a direct message on the photo-sharing platform, saying that he only made things worse by trying to clarify the news. "Crazy bastard. This is nonsense. Hey, dating you and getting pictures taken like that was the biggest mistake in Seolhyun's life but you're here with the don't make rumor s**t. lol You're sh**ty 'till the end. Barf," the hater wrote.
Zico replied to the message shorty after although it is very rare for celebrities to reply to people's messages on social media. "It was a decision to prevent more harm (to Seolhyun)," he stated. "I didn't post it for your favor so don't mind it and I won't hesitate to take legal action if you continue posting malicious insults. Don't delete this account and come talk to my face if you have concerns. Live honorably."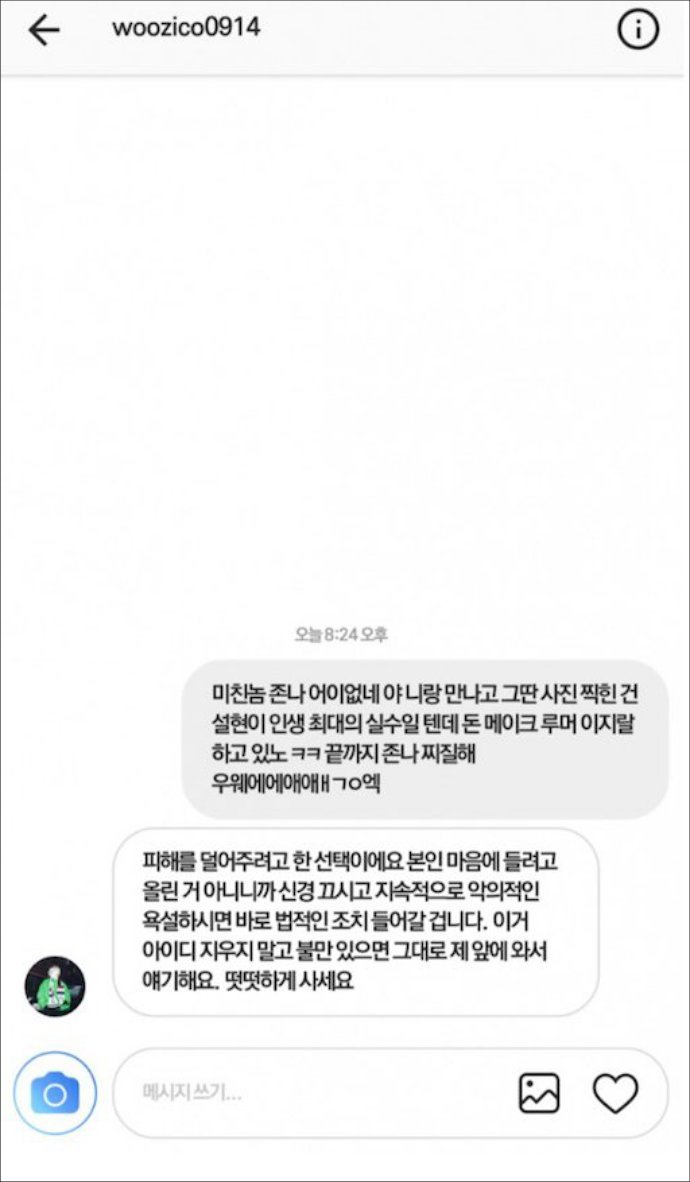 The "I Am You, You Are Me" rapper previously took to Instagram Stories to
share
a screenshot of a news report saying that he and the "Excuse Me" songstress rekindled their romance. He captioned the pic, "Do not make rumors. False information."
Zico and Seolhyun were revealed to be dating back in August 2016 after photos of them going on dates surfaced online. The two confirmed their relationship, stating that they had been dating for five months. However, they decided to end their relationship in September 2016.
Hours before confirming their breakup, Zico posted on Instagram a link to his Soundcloud account, on which he uploaded the instrumental of his song "It Was Love". He later received backlash from fans who thought that he should be feeling sad about his breakup instead of promoting his music.