Sequels to blockbuster movies such as 'The Amazing Spider-Man 2' await this summer in addition to family-friendly movies like 'How to Train Your Dragon 2'.
Summer is right around the corner, meaning it's time for movie lovers to find out which new wide-releases they will spend hours off their holiday, and mark their calendar. AceShowbiz presents 15 of the best summer movies worth the trip to the theater.
Beginning with "
The Amazing Spider-Man
" sequel, the month of May and June are quite packed with CGI movies such as "
X-Men: Days of Future Past
" and "
Transformers: Age of Extinction
". But there's also "
22 Jump Street
" and "
The Fault in Our Stars
" that solely rely on the actors' acting chop.
This year's summer movie guide is divided into two parts based on the month the movie is released. The first part covers May and June while the second covers the next two months.
The Amazing Spider-Man 2
Release Date: May 2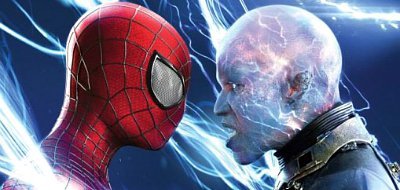 "
The Amazing Spider-Man
", released in July 2012, paved the way for young Peter Parker's adventure as the web-slinging superhero. "
The Amazing Spider-Man 2
", which kicks off summer movie fiesta, serves as a bridge to the next movie, getting serious in the villains introduction. When Peter begins to investigate more about his father's past, thanks to the help of his friend Harry Osborn, he begins to realize that the new threats of Electro and the Rhino all have one thing in common: OsCorp. Director Marc Webb admitted to cramping the villains' appearance in this movie so that he could eventually present the Sinister Six.
Jamie Foxx
takes the villainous role of Electro who begins as a Spider-Man fan and ends up as one of his greatest enemies.
Paul Giamatti
slips in the role of the brutal mafia Rhino whose appearance is brief but significant.
Godzilla
Release Date: May 16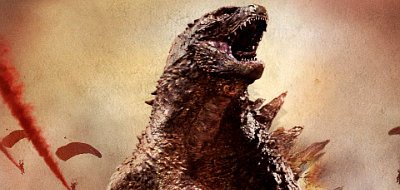 Somehow, the idea of a big creature wrecking city like a force of nature became very popular around the world since Ishiro Honda depicted the monster in 1954's film "
Godzilla
". The Kaiju has graced Hollywood screen many times before, prominently in the 1998 adaptation by Roland Emmerich, and even got its own Hollywood Walk of Fame star. However, Emmerich's movie was critically-panned and this new version, which is directed by Gareth Edwards, is expected to be redemption. It functions as an origin story by making a reference to the very first film. "What we wanted to do was create a mythology that made sense, back to '54, but certainly not building on it and acting like a sequel," producer Thomas Tull told IGN. The world's most famous monster is pitted against malevolent creatures who, bolstered by humanity's scientific arrogance, threaten our very existence.
X-Men: Days of Future Past
Release Date: May 23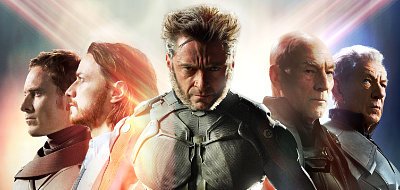 The movie brings together the cast of "X-Men", "
X-Men 2
" and "
X-Men: First Class
". "I wanted a full cast," director Bryan Singer told TotalFilm, "but I didn't want it to feel forced. We wanted to make it feel organic, not take a 'kitchen sink' approach but bring together characters with interesting powers." It adopts the story of John F. Kennedy assassination which coincidentally entered the 50th anniversary last November. In the "X-Men" world , the former U.S. President's death has a huge effect on the relationship between humans and mutants. In this case, Magneto is suspected to have a huge role in raising the tension. In the comic event, the last remaining members of the X-Men live in an apocalyptic future where giant robots called Sentinels stalk the Earth and mutants are hunted down. As a desperate measure, Professor X sends Wolverine back in time to warn the X-Men of the moment that started it all.
Maleficent
Release Date: May 30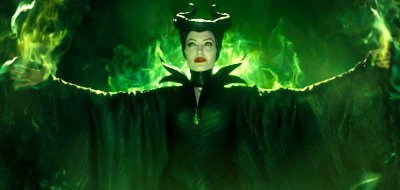 It's not often that Disney gives a better light on the villain, let alone makes a single movie based on the bad character. In "
Maleficent
", the Mouse House presents the live-action retelling of its classic tale, Sleeping Beauty, from the perspective of Maleficent. However, like every good story with moral values, there will be reasonable things to discover about Maleficent which made her so cruel. "She's not what you assume she is,"
Angelina Jolie
who takes the titular role said. Movie is expected to have breathtaking scenes for Robert Stromberg, who was the visual effects supervisor of "
Pan's Labyrinth
", is making a debut behind the camera. Expect Jolie's little daughter Vivienne making a cameo as young Princess Aurora.
Edge of Tomorrow
Release Date: June 6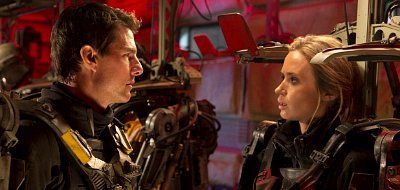 There have been a number of movies involving the plot device of a "time loop," and
Tom Cruise
is in one. Based on Japanese light novel "All You Need Is Kill" by Hiroshi Sakurazaka, it centers on Lt. Col. William "Bill" Cage (Cruise) and Special Forces soldier Rita Vrataski (
Emily Blunt
) who team up to fight a hostile alien race known as Mimics, with Cage continually returning to a fatal battle through a time loop. The movie is backed up by Doug Liman who directed "
The Bourne Identity
" and "
Mr and Mrs Smith
". What makes this one different from the rest of Cruise's movies is the fact that the actor is playing no macho character. "He's a total coward in this movie, all the way through," Liman told BBC News. "The number of times he squeals in this movie out of fear ...he does this amazing squeal."
The Fault in Our Stars
Release Date: June 6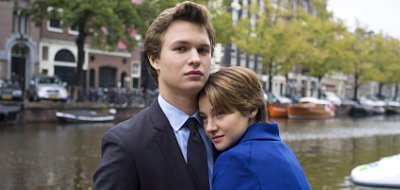 Shailene Woodley
slowly crawled her way up from her days on ABC Family's "
The Secret Life of the American Teenager
" and the year 2014 quickly became hers when "
Divergent
" was released within a few months from "
The Fault in Our Stars
". Interestingly, she plays opposite
Ansel Elgort
in both movies. A far cry from "Divergent", "The Fault in Our Stars" is a love story between cancer patients, but it's not about cancer. Woodley's Hazel is everywhere accompanied by an oxygen tank but she finds love in a cancer survivor whom she met at a cancer support group. "It's full of metaphors and they both accept that this is going to be their only and last love," Elgort said. Josh Boone, whose directorial debut was 2010's romance "
Stuck in Love
", is taking the seat behind the lens to squeeze out audience tears.
22 Jump Street
Release Date: June 13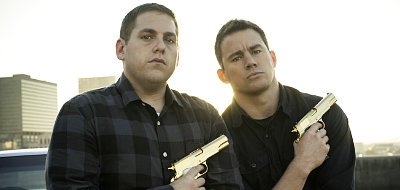 Hollywood often loves unlikely pairing of actors and "
22 Jump Street
" is no exception. The first movie, "
21 Jump Street
" which was shown in 2012, put
Channing Tatum
's Jenko and
Jonah Hill
's Schmidt in local high school. The cop duo will now hit the local college as undercovers to solve a crime within fraternity but they remain two different characters. They blended well when solving the high school case, but in college, the partnership is put to test. Schmidt will take interest in art while Jenko will form a new friendship with a football player. Phil Lord and Christopher Miller are back in the director seats. If the sequel is as good as the first, fans will be treated with a mix of impressive action sequences and college humor.
How to Train Your Dragon 2
Release Date: June 13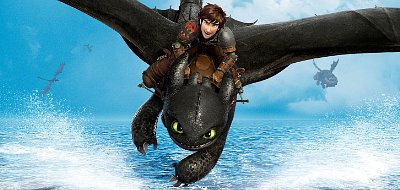 With the tagline "Training Is Over," the sequel to "
How to Train Your Dragon
" takes five years after the first film, featuring Hiccup and his friends in their late teens. "At the end of last film, all these Vikings who were previously somewhat landlocked are now on the backs of dragons so the entire Northern Hemisphere opens up to them. And with that Hiccup's curiosity increases, the map expands and inevitably they are going to come across new dragons, new cultures," director Dean DeBlois explained. Hiccup and his friends will discover a secret ice cave that is home to hundreds of new species of dragons and the mysterious Dragon Rider. The main obstacle comes in the form of an invading army led by Drago Bludvist, a notorious dragon hunter.
Transformers: Age of Extinction
Release Date: June 27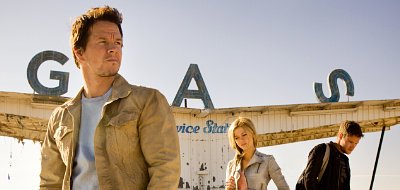 This would be the first "
Transformers
" film without
Shia LaBeouf
. There's a new perspective from a set of new characters within a different time frame.
Mark Wahlberg
takes center stage as Cade, a single father and struggling inventor who makes a discovery that brings down the Autobots and Decepticons - and a paranoid government official - on them. "It's a completely different stand-alone movie. It takes place after the third one, after the battle of Chicago," Wahlberg said. And when it comes to Transformers, the key interest in "
Transformers: Age of Extinction
" is the introduction to the new bots, especially the Dinobots. While it's yet known what their roles in the movie are, it is expected that they'll be aiding the Autobots in the battle against the government agent Harold Attinger and Decepticon bounty hunter Lockdown.
Continue to Part 2 »