A talking ape, a band of turtles doing Karate chops, and a group of superheroes misfits are coming to the big screen late summer.
The second half of summer movie festival continues with even stronger titles such as "
Dawn of the Planet of the Apes
" and "
Sin City: A Dame to Kill For
". With a cliffhanger shown during the credit roll of "
Rise of the Planet of the Apes
" and a nine-year gap between the first and second "
Sin City
" movie, these two sequels are eagerly awaited by fans.
Likewise, a refurbished "
Teenage Mutant Ninja Turtles
" had been on fanboys' wish list for a while before Michael Bay came on board to produce the film. And then there's a new Marvel movie that could totally spawn a new franchise. Supported by a band of A-list stars, "
Guardians of the Galaxy
" has quickly become one of the most anticipated movies this summer.
Dawn of the Planet of the Apes
Release Date: July 11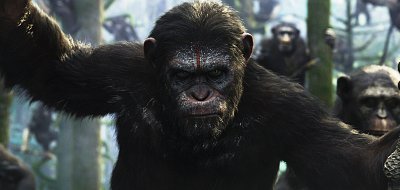 Caesar is back and he's no longer mere ape. After two movies, "Planet of the Apes" franchise moves forward ten years after the second event. The last time fans saw Caesar, he was able to say a few human words. Caesar is now a father and husband charged with the leadership of a growing ape nation. With "Simian Flu" wiping out a massive portion of the human race, representatives from a cluster of survivors reach out to contact Caesar as their civilization continues to fall.
Andy Serkis
delivered a brilliant performance in "
Rise of the Planet of the Apes
", and there's no reason he won't do as well in the sequel. Director Rupert Wyatt signed up to return for the sequel but later withdrew from the project and was replaced by Matt Reeves of "
Cloverfield
".
Jupiter Ascending
Release Date: July 18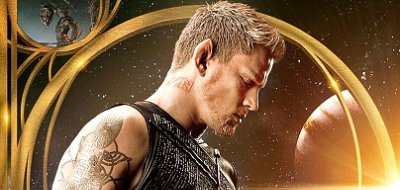 From a toilet cleaner to a universe leader, Jupiter's story is no ordinary rag to riches story.
Mila Kunis
plays the lowly janitor who meets Caine (
Channing Tatum
), an interplanetary warrior whom the Queen of the Universe sent to kill her. He tells Jupiter that the stars were pointing to an extraordinary event on the night she was born, and that her DNA could mark her as the universe's next leader. The movie is directed and written by the Wachowski siblings who did a pretty decent job in "The Matrix" trilogy. "It's a science-fiction space opera," Lana Wachowski said last year of what to expect. "It has a lot of things from a lot of genres that we love. It's got a lot of original action, it's got a lot of romance."
Hercules
Release Date: July 25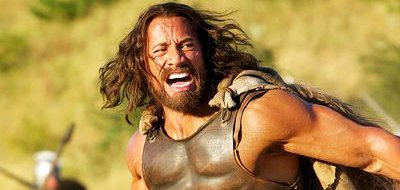 It so happens that 2014 has two movies about Hercules. However, Brett Ratner's version of the Greek demigod happens after the twelve labors and after the legend when Dwayne '
The Rock
' Johnson's Hercules is plagued by a sin in the past. Hercules has become a mercenary. Along with five faithful companions, he travels ancient Greece selling his services for gold and using his legendary reputation to intimidate enemies. But when the benevolent ruler of Thrace and his daughter seek Hercules' help to defeat a savage and terrifying warlord, Hercules finds that in order for good to triumph and justice to prevail, he must again become the hero he once was. Based on the first trailer, this movie will go for epic exaggeration ala "
300
" but still pays respect to the mythology of Hercules. "It's PG-13. We pushed the limit," The Rock said at CinemaCon.
Guardians of the Galaxy
Release Date: August 1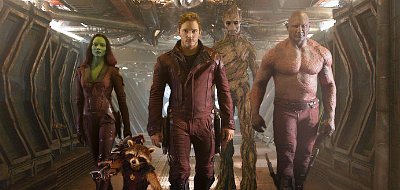 The band of galaxy defenders is the lesser known of Marvel's superheroes team. In its first feature film, American Pilot named Peter Quill finds himself the object of a manhunt after stealing an orb coveted by the villainous Ronan. In order to evade Ronan, Quill is forced into an uneasy truce with a group of misfits including Gamora, Rocket, Drax the Destroyer, and Groot. The film has a potential success in the box office solely for the casting choice. The main characters are backed up by
Bradley Cooper
,
Zoe Saldana
,
Vin Diesel
,
Dave Bautista
and
Chris Pratt
. "The movie has a lot of edgy humor, unusual for a comic book movie," director James Gunn told Total Film. "But we were encouraged by Marvel to take risks, so we did."
Teenage Mutant Ninja Turtles
Release Date: August 8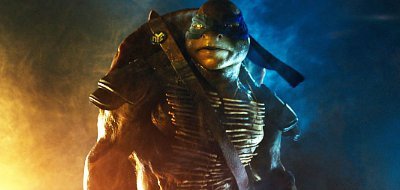 Most kids living in the 1990s could recite the theme song to "TMNT" TV series. A lot of reboots including an animated CGI film in 2007 were made, but nothing is close to this live-action version directed by Jonathan Liebesman. From their home in the storm sewers of Manhattan, four Ninjitsu-trained turtles, Leonardo, Raphael, Michelangelo and Donatello and their sensei, Master Splinter, battle evil. First trailer of "
Teenage Mutant Ninja Turtles
" suggested that it would stay true to the original film with the action taken a notch higher. Audience will be treated with turtles kicking some serious butt while generating laughters with their wittiness the whole way through the film. "It really never feels dark in a way that would startle you out of your chair or make you fearful," screenwriter Andre Nemec told Coming Soon.
Sin City: A Dame to Kill For
Release Date: August 22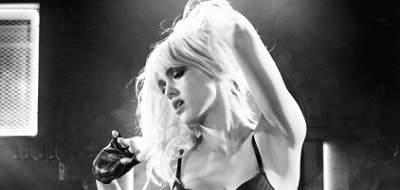 "
Sin City
" was a considerably successful movie back in 2005 with its noir theme and star-studded cast. Years had passed since director Robert Rodriguez fought for the movie to happen, and when it really happened, he brought back
Mickey Rourke
with him. This would give both nostalgic journey and surge of fresh air for fanboys. Some characters and the actors behind them are retained but some are replaced.
Brittany Murphy
and
Michael Clarke Duncan
sadly had passed away before the second movie, "
Sin City: A Dame to Kill For
", went into production. But the director chose to keep Duncan's Manute and cast
Dennis Haysbert
in the role.
Bruce Willis
and
Jessica Alba
's Hartigan and Nancy saga will continue in one segment, prompting curiosity just how they will bring back Hartigan from death. The story is based on Frank Miller's "Dame to Kill For" graphic novel but Miller added some parts specifically for the movie.
« Back to Part 1