The list goes from a classic monster terrorizing the world to a band of soldiers sent on a mission during Hilter's Third Reich to scientific theories about wormholes.
With hundreds of potential movies coming out next year, it's hard to pick only ten of them, but here are those AceShowbiz thinks worth to get excited about. First that came to the mind is "
Interstellar
", for it has Christopher Nolan behind it. Then the other titles started pouring in once we establish the parameter, i.e the hype and the talents. Take into mind that there's a separate article to list
top 10 movie sequels
.
Also found within the list is definite audience magnet, "
Godzilla
". It's one of those movies that has countless misleading remakes in the past but is now served justice by being put in line with the original classic. In the case of "
Divergent
", it is undeniable that young adult novels are the trend, and to make a movie based on them is a studio's smartest move in money making.
RoboCop
Release Date: February 12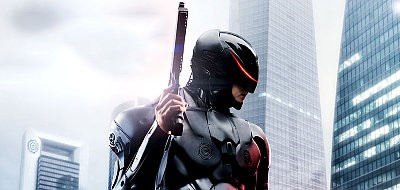 Remember the '80s when action science fiction became so popular, and Paul Verhoeven delivered one of the best flicks in the genre? More than 20 years later, "Elite Squad: The Enemy Within" director Jose Padilha attempts to refurbish the cyborg movie with "
The Killing
" star
Joel Kinnaman
in titular role. It is such a huge courage to try to top off Verhoeven's version which was praised for its over-the-top violence as well as perfect comedic and philosophical values. The 2014 movie gives those up for a family-friendly PG-13, but then the youngsters should learn about a robot that made it in Hollywood well before Transformers. The first trailer released for the movie shows explosions and body counts yet lacks the gory scenes and black comedy essence. Fanboys would probably squirm on their seats for that but may find Padilha's engaging in terms of its improved technology and effects.
[More about RoboCop]
Divergent
Release Date: March 21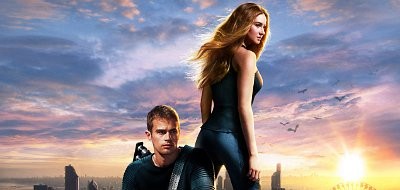 Book adaptation and a trilogy have been a successful combo in Hollywood lately. Given the popularity of Veronica Roth's novels, "
Divergent
" is a promising start to a successful franchise. Roth's work has been compared to fellow young adult books "The Hunger Games" which has spawned two box office blockbusters. Lionsgate quickly secured the rights to all three books and cast uprising star
Shailene Woodley
as the main heroine. "Divergent" is set in a distant future where Chicago citizens are divided into factions based on their personalities. Teenagers aged 16 will do a test to determine their trait but if they don't fit in any particular faction, then they are a divergent. There is a hunt for divergents' life, and Woodley's Tris has to find out why people like her are a threat to their authoritarian leader. There's a mix of action, romance and psychology that Neil Burger has to juggle here, but for someone who has directed the intricate 2006's "
The Illusionist
", it should be a breeze.
[More about Divergent]
Noah
Release Date: March 28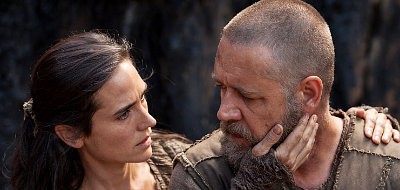 First of all, it would be interesting how they are going to make such a well-known story into a movie. Secondly, it has the most in-demand director in the market, Darren Aronofsky, who gets the liberty to spend quite a budget for this movie.
Russell Crowe
stars in the titular character, backed up by
Emma Watson
,
Jennifer Connelly
, and
Anthony Hopkins
. Whatever is written in the Bible is dramatized and darkened with the addition of politic, actions and drama. "This is a dude that stood by and watched the entire population of the planet perish. He's not benevolent. He's not even nice. I think people are going to be quite surprised what Noah actually really means," Crowe said. The stake is also bigger. In the days when Hollywood turns to Bible story to search for hits, "Noah" will kick start a series of other biblical movies such as "Mary Mother of Christ", "Exodus", "
Gods and Kings
", and determine whether it works for the industry.
[More about Noah]
Transcendence
Release Date: April 18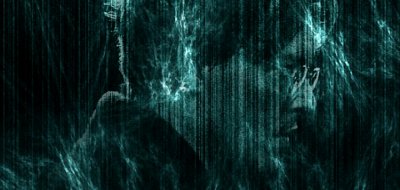 Computer scientist and sci-fi author Vernor Vinge has suggested in his books the term "singularity" which refers to a theoretical point where machines eclipse humans in intelligence, and beyond which pretty much everything changes. With "
Transcendence
", we get the answer to that very question. What if Artificial Intelligence is superior to our own? Is it the key to immortality or is it the path towards annihilation? The movie, starring
Johnny Depp
, is set in the future where scientists are on the cusps of creating an AI that has self-awareness, and a terrorist organization is doing its best to prevent a technological singularity from occurring. Cinematographer Wally Pfister takes the directing duty. Despite being his first, the movie has the potential to be a hit in his hands, for he has worked with some of the finest film directors out there including Christopher Nolan. The pair's collaborations ranged from the low-budgeted "
Memento
" to the commercially-successful "
The Dark Knight
".
[More about Transcendence]
Godzilla
Release Date: May 16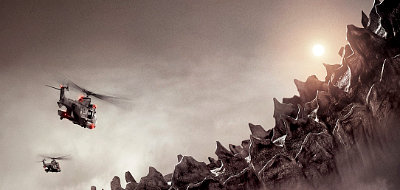 "Godzilla" is an epic rebirth of the classic which had been made into films too many times before, including the critically panned 1998 adaptation by Roland Emmerich. Gareth Edwards' version, apart from benefiting from the improved picture technology, has
Bryan Cranston
as a perk. The "
Breaking Bad
" star is accompanied in the cast list by Aaron Taylor-Johnson,
Ken Watanabe
and
Elizabeth Olsen
among others. The film was sealed off from publicity at first but came exploding with the first trailer in December. The trailer showed that Edwards, whose debut movie was the lauded 2010's thriller "
Monsters
", went to the right direction. The Godzilla is big, his roar is frightening and his power could wreck an entire city. The monster is once again a scary force of nature unlike how they are portrayed in toy stores. Cranston said in a video released at last summer's Comic-Con that there are both external and internal threats, one of which revolves around an energy as big as nuclear. "Whenever you think you can contain an energy like that perhaps you are being foolish," he said.
[More about Godzilla]
Maleficent
Release Date: May 30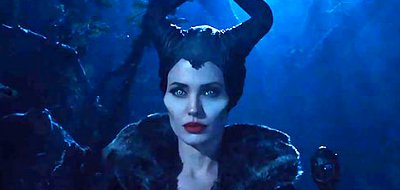 Disney presents the live-action retelling of its classic tale, Sleeping Beauty, from the perspective of the villain. Way before Aurora gets pricked by the poisoned needle and has her long sleep, another pure-hearted young woman lives in the fairytale land. The film takes it back when Maleficent "had an idyllic life growing up in a peaceable forest kingdom." The kingdom's army turns out to be the villain here, invading her landmark and turning her heart into stone. From there, most people know what Maleficent does to get her revenge. Disney put
Angelina Jolie
up front to star as the titular character and hired two directors to handle the artistic direction. First-time director, Robert Stromberg, is expected to deliver awesome cinematography for he was the visual effects supervisor of "
Pan's Labyrinth
". And it certainly does not hurt that Jolie's then four-year-old daughter Vivienne made a cameo as young Princess Aurora.
[More about Maleficent]
Jupiter Ascending
Release Date: July 18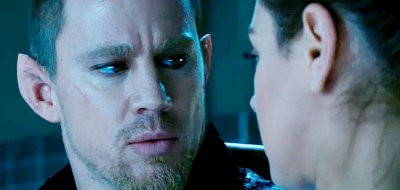 Andy and Lana Wachowskis moved on from the ambitious 2012 "
Cloud Atlas
" to a more broadly accessible sci-fi epic fronted by
Mila Kunis
and
Channing Tatum
. The director siblings are known for their outlandish and absurd plots, and it looks like they don't leave this one out. The first trailer released in early December granted great visuals and crazy fun story which Lana described as "science-fiction space opera." The duo also promised that there would be original actions and ample romance to balance the tension. Kunis stars as a young destitute human woman targeted for assassination by the Queen of the Universe. The movie makes audience think that human race is in the bottom of the evolutionary ladder and higher forms of life are watching us from far far away, an idea which seems crazy but possible for some believers. Being the first original story from the Wachowskis, "Jupiter Ascending" is also the first 3D film they directed.
[More about Jupiter Ascending]
Guardians of the Galaxy
Release Date: August 1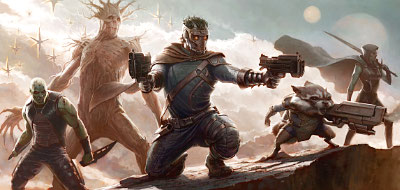 "It was a chance to do something that really could make people feel like I felt when I was a young kid...," director James Gunn said. "Guardians of the Galaxy" first appeared in "Marvel Super-Heroes" 1969 editions and was then modernized in 2008. Though making sporadic appearance throughout the years, the group of galaxy defenders is Marvel's lesser-known heroes to the screen. With no comparisons to make, Gunn freely explores the creative direction of the movie with the help of such big actors like
Bradley Cooper
,
Zoe Saldana
,
Vin Diesel
and
Chris Pratt
. Among confirmed characters to appear are Gamora (Saldana), Rocket Racoon (Cooper), Star-Lord (Pratt) and Groot (Diesel). Saldana told MTV that these characters were "absolutely amazing and they have a full blown redemption," adding that "it's gonna be very (good)."
[More about Guardians of the Galaxy]
Interstellar
Release Date: November 7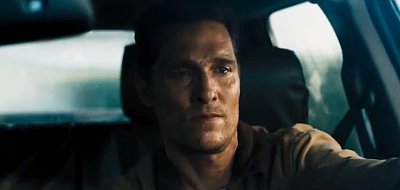 Christopher Nolan came up with an idea for a film and his brother Jonathan Nolan helped him write the script based on the scientific theories and script treatment of renowned theoretical physicist, Kip Thorne. "It's a very personal story to him," star
Matthew McConaughey
said of Christopher. For long, the movie's plot was closely guarded but a trailer was soon released with little to understand. It mostly borrowed scenes from NASA's history with McConaughey's character saying, "We count these moments as our proudest achievements, but we lost all that." Thorne believes that wormholes exist and can be used for time travel. Synopsis of the movie says it revolves around the collapse of future governments and economies across the globe that results in food shortage. Their only hope is to explore a mysterious rip in spacetime using whatever is left of NASA. Nolan's nature of keeping his movies a secret and asking his crew to do the same has only drawn more anticipation for his new projects.
[More about Interstellar]
Fury
Release Date: November 12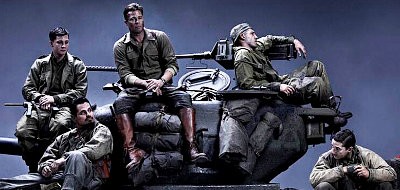 The combo of World War II and
Brad Pitt
seems to draw comparisons to
Quentin Tarantino
's "Inglorious Basterds", and like "Basterds", "
Fury
" is rumored to be Oscar worthy. The film has created considerable buzz since its script, written by "Training Day" scribe David Ayer, hit the market and even more so after getting the assurance that Pitt will lead the cast. It follows American soldiers, who are sent on a daunting mission around the time that Hilter's Third Reich is collapsing.
Shia LaBeouf
, John Bernthal,
Logan Lerman
and Kevin Vance are the big guns playing highlighted supporting characters in the film. "This will have incredible, visceral action and complex rich characters," Ayer who also directs said. "I plan to bring tank combat to life in a way that lands with a modern audience." And borrowing an authentic WWII tank used by the Nazis from a museum is one of his attempts to make the war as accurate as possible.
[More about Fury]
[Read more Most Anticipated Movie Sequels of 2014]