Some of the listed celebs died after long battles with disease, while some others lost their lives due to suicide, accidental causes, and also homicide.
The past twelve months of 2009 had been rife with the deaths of numerous celebrities, including film and music stars. Some of the high-profile passings came after long battles with disease, while some others as a shock due to the events leading to the death itself. Young age, cause of death, future project, and popularity are the major factors taken into account by AceShowbiz to stress the tragic side of the deaths.
Regardless the various causes of deaths, still the loss was mourned by families, friends and colleagues in the world of Hollywood and beyond. And though they no longer existed in the mortal universe, each of those passing stars left big legacy for their fans and people worldwide to remember.
#9 Farrah Fawcett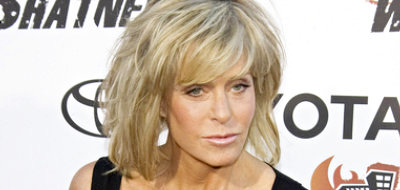 Farrah Fawcett
was 59 years old when she was first diagnosed with anal cancer back in 2006. After undergoing chemotherapy and radiation, she announced on February 2 the following year, right on her 60th birthday, that doctors pronounced she was cancer free. Unfortunately, the disease returned in May the same year, prompting her to travel to Germany for embryonic stem cell cancer treatment, an alternative method which was not available in the United States. Since that time, she was in and out hospital for several times before finally losing her battle for life on June 25, 2009. At the time of her death, Redmond James O'Neal, her son with on-again lover
Ryan O'Neal
, was imprisoned on drugs charges.
#8 Patrick Swayze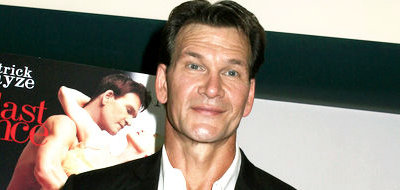 The Johnny Castle of 1987 romantic film "Dirty Dancing" lost his battle against stage four pancreatic cancer on September 14. He was 57 and is survived by his actress wife Lisa Niemi, who had been with him for more than 30 years. First diagnosed with the disease in early 2008,
Patrick Swayze
had since undergone chemotherapy, but managed to continue filming his TV series "
The Beast
". In between undergoing treatment and fulfilling his acting duty, it was unfortunate that he was forced to deflate repeated false reports that he was close to death as his cancer had spread to his liver. He developed positive attitude toward life though, before finally passing away peacefully surrounded by family.
#7 Lucy Gordon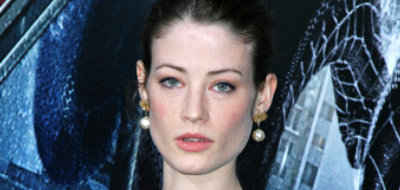 Lucy Gordon was two days shy of celebrating her 29th birthday when she committed suicide. Her boyfriend Jerome Almeras found her body hanging at their flat in Paris on May 20. The motive behind the "
Spider-Man 3
" actress' suicide was never known, but her father Richard Gordon affirmed a post-mortem examination proved she died from hanging and no evidence of foul play was found. She reportedly left two suicide notes before hanging herself, one of which was for her parents while the other one detailed on her last wishes regarding her estate.
#6 Brittany Murphy
Brittany Murphy
was still 32 years old and having a film titled "
The Expendables
" to be released in 2010 when she passed away on December 20. She was pronounced dead at 10:04 A.M. upon arriving at Cedars-Sinai Medical Center in Los Angeles, where she was transported to after being found unconscious in the shower at her screenwriter husband Simon Monjack's house. Paramedics actually had attempted to revive her by performing CPR, but they failed. Her mother Sharon, who found her, was said informing paramedics that Murphy had a history of diabetes, but it was not yet final if the disease played part in her sudden death as it was also believed that she was a drug addict.
#5 Stephen Gately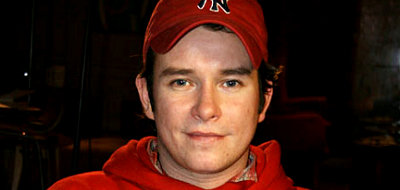 33-year-old Stephen Gately was found dead at his apartment in Majorca, Spain on October 10 by his same-sex partner Andrew Cowles. At that time, the pair, who wed in a commitment ceremony in Las Vegas in 2003, was having vacation on the island. Andrew initially thought Stephen was sleeping on the sofa, but then realized something was wrong and thus was quick to revive the boybander by giving him mouth-to-mouth resuscitation. He failed though. Three days later, officials confirmed a post-mortem on Stephen's body proved he died of natural causes due to fluid on the lungs or "acute pulmonary edema". It was unfortunate that Stephen died too soon before his band
Boyzone
release a new album, about which he was very excited.
#4 DJ AM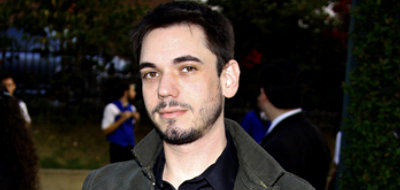 DJ AM was still 36 years old and was in the height of his deejaying career when he was found dead at his New York City apartment on August 28. His death was unfortunate since he narrowly escaped one in a jet crash that also involved his best friend, drummer
Travis Barker
, back in September 2008. A month after his death, The New York Medical Examiner ruled AM's passing as accidental which was caused by acute intoxication due to the combined effects of several drugs in his system. The following month, his mother Andrea Gross sued the manufacturer of the jet that nearly killed him, alleging the crash led her son to painkiller addiction that resulted in his deadly overdose.
#3 Michael Jackson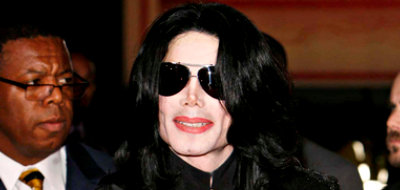 It was tragic because
Michael Jackson
's death occurred less than a month before he was slated to kick off his much awaited comeback concert, "This Is It", set to be held at London's O2 Arena on July 13. The sold-out gig was meant to mark his return to music scene after he was acquitted of all charges related to his long-running child molestation case. Adding the essence of tragic, Michael's death was ruled homicide with his physician Dr. Conrad Murray becoming the target in the manslaughter investigation into his death. The crowned King of Pop was 50 years old by the time of his passing on June 25.
#2 Natasha Richardson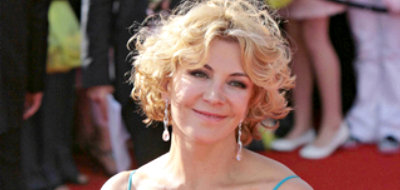 A minor yet fatal accident preceded Natasha Richardson's death. She was having a skiing lesson in Quebec, Canada on March 16 when she suddenly slipped and fell. She didn't wear helmet by the time the incident happened, yet admitted feeling fine and showed no visible injury on her body. However, she later complained of headache and was soon transferred to the hospital, where she was in coma and put under life support. The 45-year-old actress was pronounced dead two days later. Her death was ruled accident as a result of "epidural hematoma due to blunt impact to the head", which caused bleeding between the skull and the brain's covering.
#1 David Carradine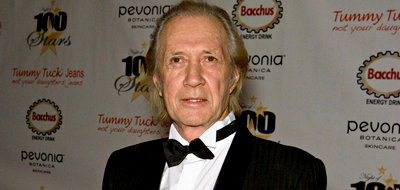 The 72-year-old actor was found dead on June 4 in his hotel room in Bangkok, where he filmed a movie titled "
Stretch
." A hotel maid discovered his body naked and was in a sitting position, with a yellow rope wrapped around his neck and attached to a closet bar. Judging from what was cited as "unusual circumstances" surrounding his death, initial suspicions on the possible causes of David Carradine's death ranged from suicide attempt to solo sex act that went wrong. However, forensics expert confirmed the late "
Kill Bill
" star didn't commit suicide and was instead dead of asphyxiation or inability to breathe.