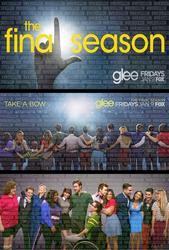 TV Info
---
Episode Premiere
April 24, 2012

Distributor
FOX

Genre
Drama, Comedy, Musical

Show Period
2009 - 2015

Production Company
Ryan Murphy Productions


Cast and Crew
---
Director
Paris Barclay
Screenwriter
Ross Maxwell
Main Cast
Additional Cast
Synopsis
---
Mercedes' contemplation of a framed photograph of the late Whitney Houston turns into a fell-fledged fantasy tribute, with Mercedes singing a stripped-down rendition of Houston's "How Will I Know." Rachel, Kurt, and Santana join in her a cappella chorus, each leading a verse until a spotlight slowly dims at an empty microphone.
Will tells Emma that he's surprised that his students remain depressed about Houston's death several weeks later. Emma believes she may know how to help. After the death of Princess Diana in 1997, Emma sunk into a long-lasting depression. Even though she wasn't an especially ardent admirer, the timing coincided with Emma's high school graduation, and she funneled her feelings of loss into a preoccupation with the princess' death. Whitney Houston, Will realizes, is his students' Diana.
The students are thrilled when Will announces that their latest assignment will involve honoring Houston's legacy and celebrating her memory (smoothing over Sam's concerns about Houston's troubled lifestyle). He also wants them to use the lesson to explore their own feelings about the massive changes ahead when so many of them are going to graduate. Santana challenges Will's belief that they're not dealing with their issues, while Rachel, though also believing Will is misguided, is ready to throw herself into the lesson, tackling Houston's version of "The Star-Spangled Banner" - "the Mount Everest of anthems."
Kurt debates which of two Houston songs "obviously written" for him he'll perform, deciding to do one for glee club and one for his audition to get into NYADA. He's put off when Blaine tells him he's got plans that will prevent him from help Kurt prep.
While shopping for sheet music, Kurt befriends Chandler, a highly enthusiastic student from North Lima High School who also happens to be auditioning for a college musical theater program in New York. Chandler gets excited when he hears about Kurt's Whitney Houston plans, delivering rapid-fire suggestions and offering to help in any way he can. Kurt is surprised at how infectious he finds Chandler's fervor.
Brittany performs a wildly energetic version of "I Wanna Dance With Somebody," aided by Santana in the style of Houston's 1987 music video. As Brittany pulls her fellow students from their chairs to dance, wheelchair-bound Quinn is clearly bothered, even after she is invited to join.
Joe asks her if she's OK, and Quinn admits that because there's been little progress at physical therapy she's feeling depressed. Joe offers to join her at her therapy to liven things up. Quinn wonders why he'd want to go, and he tells her that besides caring about her, he feels as a Christian he wants to act and not just talk about compassion. His words win her over.
Will presents Emma with an elaborate calling card from Mr. Lavender, "Northwestern Ohio's premiere wedding planner." Thanks to a decent tax refund and after selling some blood platelets, Will has booked him for their wedding. Emma's not sure that they'll need him, given their wedding's planned for Christmas and the church will already be elaborately decorated, but Will reveals that he wants to move up the wedding to the following month - they've been in love for nearly three years and waiting any longer doesn't make sense to him. His kisses quickly persuade her to agree.
After having trouble mastering "The Star Spangled Banner," Rachel learns that Kurt's been exchanging flirtatious texts with Chandler, who's making him feel good about himself. Rachel disapproves, as Kurt explains that he and Blaine have settled into a not-so-sexy routine as a couple, and Chandler's providing an innocent distraction. But when Rachel asks if Kurt would show those texts to Blaine and Kurt says no, she points out that it doesn't seem all that innocent.
After attending some therapy sessions together, Joe and Quinn present their Whitney Houston song to the show choir, duetting on her breakout hit "Saving All My Love for You." Quinn finds herself thinking about how attentively Joe helped her in her effort to regain the use of her legs but is bothered when the moment for a kiss seemed to come and go.
Next Santana and Rachel duet on "So Emotional" in front of the class, while Kurt continues to happily read flirty texts from Chandler, even as Blaine seems to grow increasingly uncomfortable. Later, the girls try to playfully tease Quinn about the chemistry she shared with Joe, but she informs them that Joe's not into her - and she says she doesn't blame him. In her eyes, who would be into her?
Will and Emma meet with Mr. Lavender - pronounced "Lah-VIN-der," he informs them, surprising them with his dour, decidedly un-fabulous demeanor. When Mr. Lavender informs them that it will be next to impossible to find a wedding venue that would also accommodate a glee club performance at such short notice and proposes pushing the wedding back to November, Will angrily fires him and insists that he and Emma can do it on their own.
Joe asks his fellow God Squad member Sam for advice on how to deal with his "in your pants feelings" for Quinn, having previously avoided temptation when he was a home-schooled student. He's surprised to hear Sam's revelation that he had sex last year while working as a male stripper. Sam explains that he is trying to be a new kind of Christian, following the guiding principles but trying to recognize the strict, older rules that no longer seem to apply to modern society. Joe thinks that the no-sex rule actually still makes sense to him, and Sam tells him he'll have to decide if he wants to get closer to God or closer to Quinn.
Kurt's shocked when Blaine reveals that he's aware of the marathon texting between Kurt and Chandler, and he goes on the defensive when Blaine is angry and hurt, not only by the betrayal but also by Kurt claiming that Blaine rarely offers him such compliments. Upset, Blaine reminds Kurt that he uprooted his whole life to change schools to be with him. Kurt's pleas of innocence do not sway Blaine, who sees Kurt's actions as cheating. To send a message, the emotional Blaine sings Houston's "It's Alright, It's OK" in front of the show choir, making it clear that he's hurting from Kurt's actions. Then he storms out of the music room.
Rachel approaches Santana at her locker to offer an unexpected revelation. Their performance made her realize that they've wasted years posturing as enemies when they could have been making beautiful music together as friends. Santana's shocked when she realizes Rachel's right - their time together is fleeting and she'll miss Rachel after they graduate. Rachel gives Santana a photo of herself to hang in her locker so they can officially be friends for their remaining 42 days in high school, and they hug.
As Kurt tries to ruthlessly pare down his belongings, his dad, Burt, wants to hold on to the mementos. He admits to Kurt that he's been missing family dinners and blaming it on his Congressional duties, but the truth is that he's been trying to avoid the reality that Kurt is about to move into the adult world and things will never be the same between them. While they have "made each other men," Burt admits that he is going miss the sweet little boy Kurt used to be. Kurt responds by crafting a powerful performance for the glee club, singing Houston's "I Have Nothing" from "The Bodyguard" to express his regrets to Blaine.
Puck gifts the glee guys with shot glasses he's boosted from the homes where he cleans pools, aware that their time together is coming to an end. "I want you guys to remember all the bro-ments we had together and all the great things we accomplished together," he tells them, thanking them for standing by him when he wasn't being the greatest friend.
Emma attempts to couples-counsel Kurt and Blaine at Kurt's behest (though Blaine, noting her lack of success with Mercedes and Sam, remains skeptical). Emma asks them to air their differences: Blaine is upset about the texting, though he admits he was doing something similar with Sebastian Smythe, and he airs some of the things he'd like to see change, especially Kurt's preoccupation with talking about NYADA and New York. Blaine feels like Kurt can't wait to leave Lima, leaving Blaine alone and on his own. His distance, he admits, is because he's learning to be by himself. Kurt promises Blaine won't lose him.
Will pours Champagne for Emma, telling her he's celebrating because he's found the perfect wedding location: the KOA Campground. Emma's concerned it sounds a bit rustic, admitting that it will be difficult for her to manage her OCD at a campground. She suggests that they move the wedding to November, believing that the glee kids will return for it. "What if they don't?" snaps Will, admitting that he doesn't want them to leave. Emma reminds him that the wonderful thing about being a teacher is getting a new group of kids to inspire you each year, but Will tells her that this particular group changed his life. She reminds him the students know that, and if their wedding were ten years from now on the moon they'd make a point to be there.
Joe helps Quinn with her therapy again, and she can't help but notice the physical evidence of his attraction for her. He tells her how attractive she is to him, and she tries to downplay it through her injury, but he insists that she try to learn to see herself through his eyes - and what he sees is "perfection." She asks if he wants her to be his girlfriend, and Joe admits he's been conflicted by his faith but wants to know what it would be like to be intimately involved with her. When she asks him directly if he'd give up his faith to be with her, Joe says he doesn't know. Quinn says she'd never ask that of him, and when he asks what they are together, she says she doesn't know either - "Something new."
After Kurt and Blaine have made amends, they debate whether to attend a non-mandatory glee club practice. Blaine explains that most of the students will be skipping it and thinks they should too, but Kurt thinks they should go since they have so little time left as a group.
In the auditorium, Mercedes and Artie sing Houston's "My Love Is Your Love" and are gradually joined by every member of New Directions as they slowly file in and join in the song. We see each of them giving up the Whitney Houston images in their lockers and replacing them with photos and keepsakes from their time together in glee club.