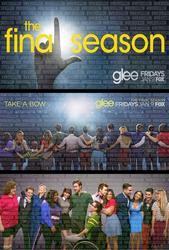 TV Info
---
Episode Premiere
March 08, 2011

Distributor
FOX

Genre
Comedy, Musical

Show Period
2009 - now

Production Company
Ryan Murphy Productions


Cast and Crew
---
Director
Ryan Murphy
Screenwriter
Brad Falchuk
Main Cast
Additional Cast
Synopsis
---
As Rachel and Quinn quarrel at the Chastity Club over what the exact nature of Quinn and Finn's relationship might be, Emma offers symbolic lock-and-key "chastity charms" to the girls - while also, in her enthusiasm, inadvertently hinting that her own sexual relationship with new husband Carl may yet to have been consummated.
Will offers to help Emma in the difficult task of promoting sexual abstinence to the students, but his overture is interrupted by the return of substitute teacher Holly Holiday, who's taking on the Health & Wellness class (the regular teacher is out "with a mad case of the herp") and thinks that celibacy is a valid but unrealistic choice for the students: "It's like saying vegetarianism is an option for lions."
Holly thinks that the glee club students are among the school's most clueless when it comes to sex education, because her condom/cucumber demonstration really threw them. Emma and Holly debate the issue, and Emma's own nerves add to the tension.
Santana offers a cuddle/"lady kisses" session to Brittany, who refuses because she's not been feeling sexy - she thinks she may have "a bun in the oven." Although sworn to secrecy, Santana quickly spreads the news among the glee clubbers, and it makes its way to a panicked Artie. Artie blurts his fears out to Will in class, and Brittany confirms, but she hasn't been to a doctor: Brittany believes that because a stork built its nest atop her garage, a baby is on the way.
Realizing how uneducated the students are, Will turns to Holly, who plans to sneak sex ed lessons to the kids in a not-so-provocative way during glee club as they prep for Regionals. Will also reveals that he hasn't been dating, which Holly calls "a waste of some fine man-butt."
Holly makes her presentation for the students: "Sex is just like hugging, only wetter." She disabuses them of some of their misinformation, and though she's not too accommodating of Rachel and Quinn's celibacy stance, she launches into a song to get her points across - Joan Jett and the Blackhearts' "Do You Wanna Touch Me," which she closes out by informing them that when you have sex with someone you're having sex with everyone they've ever had sex with.
Sue surprises Dalton Academy Warblers Kurt and Blaine with a visit to the coffee shop, sharing with them her intel that New Directions will be sexing up their routines for Regionals - but when she asks for some "quid pro quo" inside info to bolster her coaching of rival glee club Oral Intensity, Kurt tells her that he is not in cahoots with her schemes, and she informs him that he just made a powerful enemy. Blaine, however, thinks the Warblers need to respond to the info by adding sex appeal to their performances.
When Emma is upset that Will allowed Holly's sex talk with the glee kids, Will offers to let her and the Celibacy Club make a counter-argument in song, and she accepts. Lauren makes a proposition to Puck: while Rachel wants to be a famous singer, Lauren mostly just wants to be famous - "like a Kardashian" - and thinks a sex tape would do the trick to land her a recording contract, and Puck is eagerly onboard.
Blaine unveils the Warblers' sexed-up new routine, the Neon Trees' "Animal," for the girls at their sister school (complete with foam machine and beach balls) and works them into a lather - though Blaine thinks Kurt's "sexy faces" looked like he was having gas pains, causing Kurt to think his lack of sexual experience and knowledge is going to be a problem.
Brittany confesses to Santana that while she enjoys their make-out sessions - which Santana says aren't cheating because "the plumbing's different" - she prefers what she experiences with Artie because of the feelings involved. Santana insists she prefers things without emotional attachments or labels, but Brittany thinks they should talk to an adult about it because their relationship is confusing her.
Holly discovers Puck and Lauren planning their sex tape, and while she appreciates their openness about their plans she informs that making and owning a sex tape while both are under 18 could make them guilty of child pornography and her own sex tape "with J.D. Salinger" was a disaster. Holly next counsels Brittany and Santana, who both express confusion about whether or not they might be lesbian or bisexual, and when Holly suggests they express their feelings in song, Santana agrees - if Holly will help them.
Blaine tries to coach Kurt on his sexy looks, but Kurt is frustrated: he prefers romance over sexual feelings. Holly assists Will in crafting Prince's "Kiss" into a torrid tango, ending with a passionate kiss. He confesses that he's really into her, but she resists, warning him that she's damaged goods and tends to "break nice guys like you into Wasa crackers." He says he's prepared, but she tells him he doesn't need her for his song.
Blaine approaches Kurt's dad, Burt, at the auto shop, asking if he's ever spoken with Kurt about sex. Burt's glad that Kurt has someone like Blaine to talk to but feels Kurt will bring up sex when he's ready; Blaine, however, is concerned that Kurt may already be behind the curve and might make a serious mistake in the heat of passion one day. Blaine envies Kurt and Burt's relationship and urges Burt to take advantage of their closeness, but apologizes if he's overstepping his bounds - which Burt tells him he is.
In the music room, Holly sings a Dixie Chicks-styled version of Fleetwood Mac's "Landslide" to help Brittany and Santana figure out their feelings, and the emotions begin to overwhelm Santana and she and Brittany share a tender moment - which Sam misinterprets, suggesting to Artie that he thinks maybe they should be as close as their girlfriends are.
But when Rachel praises them for exploring "Sapphic charms" in song, Santana testily insists she cannot be labeled. Scared that he could be arrested if he makes a sex tape with Lauren, Puck joins the Celibacy Club, and Emma recruits him into their musical performance - along with one more man. Her husband, Carl, joins in a very wholesome, '70s-style rendition (complete with scarves as neckties and cherry pie backdrops) of the Starland Vocal Band's nevertheless suggestive "Afternoon Delight" - which as Holly points out is about "sneaking out for a nooner," and not, as Emma believes, having dessert in the middle of the day. Afterward, Carl furtively goes to Holly in hopes of getting some sex education counseling for Emma.
Burt presents a very resistant Kurt with free clinic sex pamphlets to pave the way for a sex talk. "This is going to suck for both of us," admits Burt, "but we're going to get through it together, and we're gonna both be better men because of it." Burt patiently explains that he wants Kurt to do what he wants to when he's ready, but he also wants Kurt to use sex as a way to connect to another person, saying, "Don't throw yourself around like you don't matter, because you matter."
In a counseling session with Holly, Carl reveals that he and Emma have not yet had sex after four months of marriage. Holly's shocked as Carl and Emma reveal details about their chaste, cuddling relationship, and then she drops a bombshell question: is Emma still in love with Will? Carl agrees that he was thinking the same thing but was afraid to ask, and Emma reluctantly admits that she's very confused about her feelings. Carl tells her he'll stay at a hotel while she figures out her emotions, and Emma asks Holly not to reveal anything to Will.
Santana confesses to Brittany that the reason she's a bitch all the time is because she's angry and afraid of dealing with her feelings for Brittany: she wants to be with Brittany, but she's afraid of the looks and comments from their classmates. Breaking down, Santana admits that she doesn't want to be with Sam or Finn or any other boys - she wants to be with Brittany, and she loves her. But Brittany tells her that she loves both Santana and Artie, and it wouldn't be right to break up with him. If she and Artie split, she would be with Santana. Santana is crushed and angry, pushing Brittany away.
Lauren is angry with Puck for joining the Celibacy Club, but he explains to her that he's finally trying to consider the consequences of his decisions. While she feels the urge to punch him, Lauren kisses him instead, and tells him if they can play footsie in Celibacy Club, she'll join as well. With Emma bowing out of leading the club to work on her marriage, Rachel takes over as the membership suddenly expands: Puck, Lauren, Brittany, Artie, and Santana have joined the ranks. Puck notices that Quinn has a hickey, which she dismisses as a curling iron burn, but she flashes back to the real deal: she hooked up with Finn. Finn worries that their relationship is just a part of Quinn's campaign to be named the prom king and queen, but she reassures him that she made a mistake with Puck, and that she and Finn belong together.
As Will works overtime to perfect the Regionals choreography, Holly tells him goodbye; after some parent complaints about her sex ed class, she has to move on to another subbing gig. Will doesn't want to say goodbye, and Holly tells him that her experience with Santana and Brittany has opened her up to the possibility of a relationship that lasts more than 36 hours: "I know a lot about sex, but maybe it's time I learned a little something about romance."
Will sweeps her into his arms, telling her "I don't know if you've heard, but I happen to be an excellent educator," and they kiss.