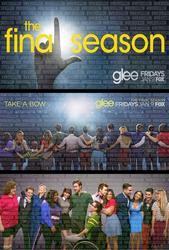 TV Info
---
Episode Premiere
October 12, 2010

Distributor
FOX

Genre
Drama, Comedy, Musical

Show Period
2009 - 2015

Production Company
Ryan Murphy Productions


Cast and Crew
---
Director
Eric Stoltz
Screenwriter
Ian Brennan
Main Cast
Additional Cast
Iqbal Theba
Josh Sussman
Dot Jones as Shannon Beiste / Coach Shannon Beiste
Synopsis
---
Will informs the glee club that Puck's been sent to a juvenile detention center after crashing his mom's Volvo through the front of a convenience store and driving off with the ATM machine. While the students are concerned about losing Puck's voice and "bad boy stage presence," Will reveals that new student Sam Evans will be filling the empty slot just in time for a lesson on pairing up for duets. Will proclaims that the lesson is also a competition: the winner gets dinner for two at Breadsticks (!).
Kurt suspects, hopefully, that Sam is playing on "Team Gay" (and is a secret bleached blonde) - though Mercedes doubts it - and offers to pair up with him on the duet project. During an intimate moment with Santana (who is using her as a substitute for Puck), Brittany wants to duet with her, but Santana vetoes the idea and approaches Mercedes instead, persuasively arguing that together they're the two best singers in the school. Finn tries to steer Kurt away from singing with Sam, suggesting that smitten Kurt doesn't know how to take no for an answer and the school-wide teasing Sam will receive will cause him to quit glee club.
Rachel and Finn duet together on Elton John and Kiki Dee's "Don't Go Breaking My Heart," sounding so good that Finn's convinced that they'll win. But Rachel realizes that she's only been motivated to do well when something's in it for her. Inspired to be a better person like Finn, she suggests that they throw the competition in favor of Sam to make him feel like a part of the team and help carry them to win nationals. Impressed, Finn agrees, but he points out that this means there IS something in it for Rachel. They choose to ignore that and begin plotting their own failure.
Brittany offers to be Artie's girlfriend in a bid to pair up with him on the duet project, while Tina and Mike Chang's increasing arguments threaten both their duet and their relationship. Sam's agreed to duet with Kurt, but Finn tries to convince him that doing so means doom for his potential popularity. Sam plans to stick to his word, but a severe slushie-ing from Azimo and Karofsky makes him reconsider, especially when Quinn helps him clean up and a spark ignites between them.
Tending to his dad, Burt, who's recovering from his heart attack, Kurt opens up about his issues. Burt tries to counsel him about treading more carefully in his advances toward straight guys and learning to go it alone until he finds the right partner. Meanwhile, a cocky Mercedes and Santana team up for a fierce version of Ike & Tina Turner's "River Deep, Mountain High."
Kurt approaches Sam in the locker room shower, surprising him by releasing Sam from their pairing. Using the analogy of Grease and Grease 2, Rachel and Finn decide to perform not just a lesser song to throw their duet; they'll also make it an offensive song. Tina suggests that she and Artie team up to win and share the winning dinner together, but a smug Artie reveals that he's already musically - and romantically - paired.
Kurt announces that he'll be duetting with himself, because when you're special and different, sometimes you have to learn to go it alone. He sings "Le Jazz Hot" from Victor/Victoria in male/female duality. Sam proposes a duet with Quinn over a seductive guitar lesson that leads to a near kiss, but Quinn gets scared. Committed to regaining her popularity, she's worried about repeating her past mistakes by giving in to her needy feelings, so she refuses to duet with Sam.
Tina and Mike Chang team for an animated rendition of "Sing!" from A Chorus Line, using his seemingly awkward singing and dance skills to great advantage. Rachel tries to talk Quinn into partnering with Sam, but Quinn suspects an agenda; Finn works on Sam, and soon Quinn and Sam are a team. Artie and Brittany struggle with crafting their duet, as Artie realizes that he's not over Tina, but Brittany offers to help by seducing him.
Rachel and Finn unveil their designed-to-tank duet, performing Billy Preston and Syreeta's "With You I'm Born Again" in costume as a nun and a priest. They feign shock when Will and the glee club find it inappropriate. Sam and Quinn's chemistry ignites on Jason Mraz's "Lucky." Artie breaks up with Brittany after a scheming Santana poisons him against her; he's upset because Brittany took advantage of how important losing his virginity was to him after his accident.
Will announces that Sam and Quinn are the winners of the competition (by only two votes: Rachel and Finn's). Rachel sympathizes with Kurt, reassuring him that while he's lonely, he's not really alone because the glee club cares for him. She offers to duet with him, just for the two of them, in a genuinely agenda-less gesture.
Over dinner at Breadsticks, Quinn tries to keep her barriers up, but Sam wins her over when he admits that he bleached his hair to reinvent himself at McKinley. She takes away the winning coupon and tells Sam he's paying, because the dinner's now their first date. Rachel and Kurt duet on a bluesy mash-up of "Get Happy" and "Happy Days Are Here Again," a la Barbra Streisand and Judy Garland, and we see that a lonely Brittany feels genuinely bad about spoiling her relationship with Artie.