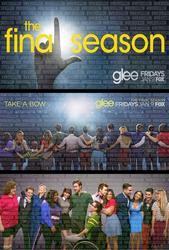 TV Info
---
Episode Premiere
November 25, 2009

Distributor
FOX

Genre
Drama, Comedy, Musical

Show Period
2009 - 2015

Production Company
Ryan Murphy Productions


Cast and Crew
---
Director
Bill D'Elia
Screenwriter
Ian Brennan
Main Cast
Additional Cast
Eve as Grace Hitchens
Naya Rivera as Santana Lopez
Jennifer Aspen
Michael Loeffelholz
Aidan Freedman
Ethan Freedman
Ben Freedman
Heather Morris as Brittany S. Pierce
Telisha Shaw
Dawn Noel Pignuola
Michael Hitchcock
Dijon Talton
Harry Shum
John Autry
Lexi Marman
Synopsis
---
As the "Fine Arts Administrator or something," Sue asks Will for the set list for Sectionals. Then when Sue requests the names of the participating schools, Will suspects that she is leaking information to the competition. He pays a visit to Grace Hitchens at the Jane Addams Academy and asks her point blank if Sue gave her their setlist. Hitchens denies this, but is confident her girls will win anyway. Feeling guilty, Will offers Hitchens' team the use of McKinley's auditorium for a glee scrimmage.
After the Jane Addams squad performs a sexy version of "Bootylicious," Rachel assures a worried Will that they were merely using "hairography" -- whipping their hair around to mask their weak vocals and choreography. Yet Will still wants the group to do a song from "Hair" complete with wigs.
Quinn wonders whether Puck might be a better father than Finn, so she decides to take him on a "test drive." She enlists Kurt to divert Rachel with a makeover under the guise that it will help sway Sectional judges.
That night, Terri rejects Will's intimate advances for fear he will realize that her baby bump is fake. She decides to sidetrack him by buying his old high school car to refinish.
Rachel confesses to Kurt that she has a thing for Finn. This triggers his own jealous crush, and Kurt makes her over into a slut. The next day, Finn is shell shocked to see Rachel all glammed up. He agrees to go to her house to rehearse that weekend.
When another Sectional competitor, Haverbrook School for The Deaf, learns that Will loaned out his auditorium to Jane Addams, Mr. Rumba from Haverbrook demands that his glee squad also be invited to a scrimmage.
Spying the glee club practicing hairography, Sue accuses Will of having no confidence in his numbers. She reassigns herself as co-director of glee to keep tabs on him.
Terri is upset when Quinn chooses to keep the baby. Terri's sister Kendra proposes they change her mind with the reality of her situation. They make her babysit Kendra's sons in order to turn her off motherhood. Quinn invites Puck to come along and they distract the rowdy kids by performing a song. Terri is worried when she and Kendra return to find the boys contently sleeping after their bath. Her plan isn't working. Yet Puck tells Quinn this is proof that they can be parents.
In her bedroom, Rachel saunters in tight spandex like Sandy at the end of "Grease." Finn admits that she looks like a "sad, clown hooker" and not herself. He likes girls that are more natural. The next day, Rachel confronts Kurt about setting her up. She realizes that Kurt also has a crush on Finn. He says that they are both mere distractions because Finn is having a baby with Quinn. Neither of them can compete.
In the scrimmage with Haverbrook, New Directions performs their number wearing wigs and new choreography with lots of hair-flipping. The deaf students can only laugh. They get up to sing and sign a simple version of "Imagine." Inspired, the McKinley students sing alongside the Haverbrook team as one group, learning all their signed lyrics.
Santana orders Quinn to stay away from her man, Puck. She claims to have been "sexting" him while he was babysitting. Quinn sees Santana's texts on Puck's phone, and he explains that he still has needs. Puck won't stop being himself when he's a dad. This coerces Quinn to give Terri the baby because Will is going to be a great father. Will shows Terri that he traded the sports car for a minivan.
Finn confesses to Quinn that he went to Rachel's house. Yet he only wants to be with Quinn. Rachel and Kurt sadly watch as the couple shows their love to each other.
Will apologizes to Sue for not listening to her warnings about the song choices. He gives her the new setlist. Later, Sue convinces Miss Hutchens and Mr. Rumba to take McKinley's setlist. "Never let anything distract you from winning," she emphasizes.