September 16, 2008 02:45:50 GMT
Robert Pattinson and Kellan Lutz address the new scenes they were shooting in late August.

---
Providing more details to , "" stars and open up to MTV News and confirm that the reshoots are indeed flashbacks. At 2008 MTV Video Music Awards, they noted that the scenes will help to explain the background story of the Cullen family.

About it, Pattison revealed, "The reshoots are basically flashbacks that can go [along with] big voiceovers. Well, not voiceovers, but big scenes that give the exposition and back story of the Cullens." Giving out more, Lutz confessed that it is the visualization of the old peace treaty made by a family of vampires and the Quileute Indian tribe saying, "It's more about the treaty, and really summarizing what that really is."

Lutz who portrays Emmett Cullen further pointed out the difference of the novel and the movie because of the reshoots. He confessed that instead of showing Bella listening to Quileute Jacob about the peace treaty, the new scenes will provide viewers with the actual treaty footage insisting, "we are actually showing the scenes from back in the day...what actually went on. That's so when it's mentioned, people actually have a sense and a vision of really what it was about and whose territory was where."

Aside from filming the new footages, redo was also done for meadow scene, the kiss in Bella's bedroom and Edward Cullen's performance of "Bella's Lullaby" in the Cullen house. On the Lullaby's reshot, Pattison let out that his composition has to be replaced saying, "We reshot the 'Bella's Lullaby' scene with a different piece of music."

"I heard my original one the other day, and I really liked it. I was kind of depressed afterwards, but I like the new one as well. The new one I didn't write; the composer Carter Burwell did it. The new one fits in with the rest of the score, whereas my one was completely random, so unless you want a five-minute scene of just me playing the piano, I guess it's kind of irrelevant."

A feature film adaptation to Stephenie Meyer's bestselling novel of the same name, "Twilight" resolves around seventeen-year-old Isabella 'Bella' Swan, a newcomer to the small town of Forks, Washington, and her mysterious classmate, Edward Cullen, who later she finds out to be a 108-year-old vampire. In each other, they find what they have been looking for. Hence, the unlikely relationship blossoms. But, when other vampires learn about the romance, Bella's life is put in grave danger. Now, Edward has to fight for the girl he loves before losing her forever.

From a script by ""'s Melissa Rosenberg, the movie is directed by Catherine Hardwicke and produced by Karen Rosenfelt, Greg Mooradian and Wyck Godfrey. It stars also , , , , , and many more.


© AceShowbiz.com
Browse
Twilight Pictures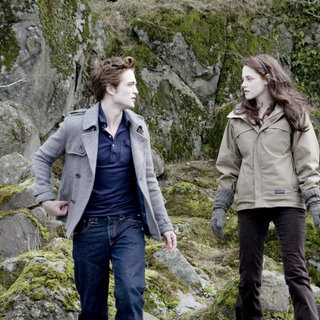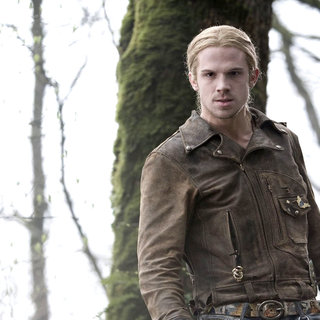 ---
---
---