June 29, 2010 08:00:54 GMT

Fans of "" who are still wondering what kind of creature Tyler and Mayor Richard Lockwood are will get the answer in the second season. Not that Richard whose neck was snapped by one of the Tomb vampires will be resurrected but his blood brother would come to town.

"Our big new addition is Mason Lockwood, the mayor's much younger and cooler brother, who has been estranged from the family," executive producer Julie Plec told TV Guide. "His return introduces a lot of questions about what is so special about that creepy Lockwood family."

June 29, 2010 07:09:19 GMT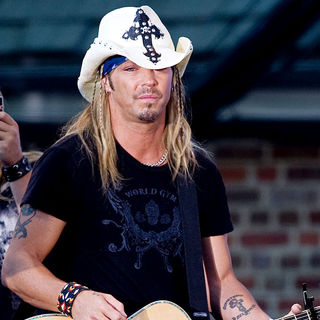 Rocker has revealed he is in talks with "" bosses about possibly replacing as a judge on the show. The star made his first live appearance after his recent brain hemorrhage and mild stroke on the talent show's finale and rumors have been rife ever since that he's the man to take over Cowell's chair.

And now he admits he's planning to meet with producers to discuss the idea. He tells Parade.com, "We have a meeting in L.A. in a couple weeks and we're going to sit down and talk. They did a poll and I think it was , , and myself, and I took 50 per cent or 60 per cent of the vote and that's tremendous. I would love to be a judge on 'American Idol'. I think I would bring a lot to the table."

June 29, 2010 07:04:13 GMT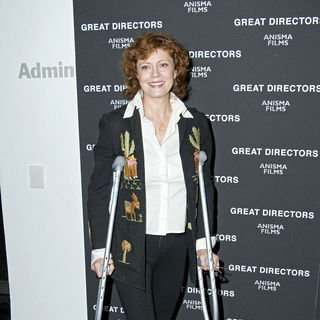 is set to turn her passion for ping pong into a new reality TV series. The 63 year old is an investor in Manhattan's SPiN club, which launched in September 2009 and offers table tennis fans a place to hang out and perfect their skills.

And now she's taking her love for the sport to a new level - she's making an episodic documentary about the growing trend and ping-pong professionals - including young players with dreams of making it to the Olympics.

June 29, 2010 06:56:54 GMT
Amy is once again in the center of her school's talks although she's far away in New York. In the next "", while Amy's adjusting to new life in the big city and at music camp, a ridiculous rumor that she is pregnant again spreads through school.

Meanwhile, Adrian has decided she does not want to keep the baby, but her parents argue over whose choice that should be. Jack moves into the Bowmans' guest house with Tom, and Ricky is living with the Juergens to help with John. Ashley and Ricky share an intimate moment.

June 29, 2010 06:07:52 GMT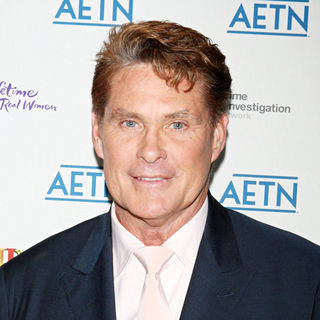 and his teenage daughters are planning to air out their family dramas in a U.S. version of their candid U.K. reality show - in a bid to put ongoing tabloid rumors to rest. The "Baywatch" star and his two actress daughters, 17-year-old Hayley and 20-year-old Taylor Ann, are working on a deal to bring their 2009 show, "Meet the Hasselhoffs", Stateside.

Hayley admits the series could shock audiences with behind-the-scenes insights into her dad's highly-publicized battle with alcoholism and his split from the girls' mother, actress . But she also hopes it will help critics see a different side to the Hasselhoff family.

June 29, 2010 04:12:50 GMT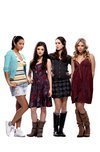 For showing a good number in the first three episodes, "" life gets extended. ABC Family has put down an order for 12 additional episodes that turns the total number of episodes in season one to 22.

" 'Pretty Little Liars' is a breakout hit for the network," Kate Jeurgens, the EVP of Original Programming said. "We're thrilled that our Millennial viewers have responded so strongly to the show. It's a perfect fit with the network's strong slate of original scripted dramas, including '' and ''."

June 29, 2010 04:00:24 GMT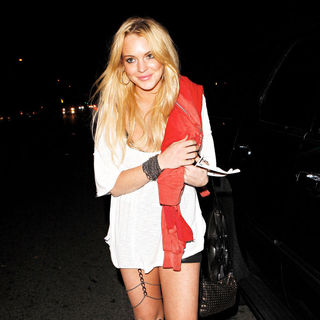 's family is heading back to TV - the actress' mother and her siblings have landed a deal to star in a new reality show. Lohan's mother Dina previously appeared in "Living Lohan", which focused on 16-year-old 's attempts to break into showbusiness.

The show ran for one season in 2008, amid scathing reviews from TV critics. But the famous family is giving reality TV another go with plans for a brand new show, which Dina claims will also feature the "" star in several episodes.

June 29, 2010 03:37:07 GMT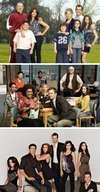 More TV shows will get to go home with surfboards. The 2010 Teen Choice Awards has announced the second batch of nominees whose winners are determined by fans votes. Not dominant in the , "", "" and "" will now give a tough competition.

"Modern" which has been nominated in TV Show Comedy the last time, is now vying also the prizes of Breakout Show, Female Breakout Star, and Male Breakout Star. "Community" meanwhile, earns its first nominations through Spanish teacher who is up for Male Breakout Star and the first season which is up for Breakout Show. "Hill" is now put under three additional categories, Female Scene Stealer, Male Scene Stealer, and Parental Unit.

June 29, 2010 02:40:07 GMT

Back in April this year, let it slip during an interview with BBC Radio that he was not up to renewing his contract on "". The actor has just made it official on Monday, June 28, saying the show will plain survive without Michael Scott.

"I just think it's time," Carell was quoted as saying on E! Online. "I want to fulfill my contract. When I first signed on, I had a contract for seven seasons, and this coming year is my seventh. I just thought it was time for my character to go."

June 28, 2010 07:10:21 GMT
Just when Joe thinks his relationship with Stella is off to a better road, a new guy steps in. In the next "JONAS L.A." which is formerly known as "J.O.N.A.S!", Stella meets Ben while on the cliff and he asks her for a date. She agrees to go to make Joe jealous.

Meanwhile, things are not so well between Kevin and Nick either. The brothers prepare for a celebrity Ping-Pong tournament and Kevin hires a coach so that Nick is properly schooled when Kevin beats him.

June 28, 2010 06:13:24 GMT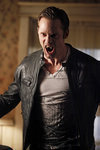 It looks like "" next week will be about the relationship of Sookie and three men in her life. The preview begins with Bill reasoning to Sookie why he doesn't want to be discovered and continues with the bed scene between Eric and Sookie.

Still surrounding Sookie, she joins Alcide at a raucous engagement party for his former fiancee, Debbie Pelt. The preview sees her dressed in a dominatrix costume and told to "run!" by the werewolf when the club becomes uneasy.

June 28, 2010 04:48:55 GMT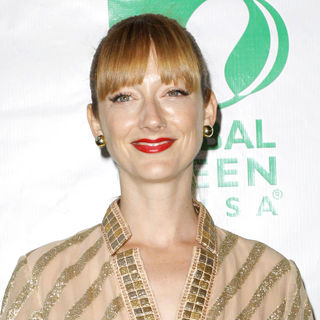 "" is now officially a go. CBS has made one more casting change to the drama comedy before ordering it for 2011 midseason. The 13-episodes order now includes replacing as one of the four pivotal roles in the series.

"Mad Love" tells the story of four friends in New York who are searching for love. However, two of them, ' Henry and 's Kate fall for one another and complicate the situation. Meanwhile, the other two 's Larry and Greer's Connie "are more jaded".

June 28, 2010 03:46:50 GMT

"" and "" equally take three top prizes at the 2010 Daytime Emmy Awards, but it is the former that brings home the coveted one. The soap airing on CBS is named Outstanding Drama Series at the Sunday, June 27 ceremony held in Las Vegas.

Of the 68 categories in the nominations list, only a few are read out during the ceremony. Announced as the winners of Outstanding Lead Actress and Actor in a Drama Series are Maura West and Michael Park respectively, both from "As the World Turns". Drew Tyler Bell won Younger Actor in a Drama series through his role in "Bold" while "" star Julie Berman won the Younger Actress nod.

June 28, 2010 03:16:39 GMT

The 2010 Daytime Emmy Awards host Regis Philbin dedicated a few minutes to "". He invited the show's stars and real-life married couple Jon Hensley and Kelley Menighan to the stage to introduce a video tribute for the show that ends its 54 years run this Fall.

"Not only we fall in love with the show, we fell in love with each other," Kelley said. Her husband added, "And it's no wonder, since its debut in 1956, the show has been always about people who care about each other. About six generations of family who love, learn, change, grew and kept their world turning everyday."

June 28, 2010 02:25:44 GMT

The 2010 Daytime Emmy kicks off in Las Vegas on Sunday, June 27 with the announcement of winners in supporting categories. Winning the Supporting Actress in Daytime Drama is Julie Pinson for her role as Janet Ciccone on "" and taking home the Supporting Actor is Billy Miller aka Billy Abbott on "".

Announced next is Outstanding Talk Show, Informative which goes to "The Doctors". The show beats two other similar talk shows, "Dr Phil" and "The Dr Oz Show". Discovery's "Cash Cab" won the Emmy for the Outstanding Game Show for the third year in a row.