November 30, 2010 03:08:38 GMT

This year, is fascinated by guidos and guidettes as well as soon-to-be a Royal Family member. The talk show host has announced eight out of ten people/group that would appear on her 2010 Most Fascinating People list. True to the tradition, Walters would not reveal the tenth until it airs December 9 at 10/9c on ABC.

Joining and Sarah Palin who have been announced earlier are "" cast, Kate Middleton, , , and . and her gang are most likely chosen because their show broke rating records for MTV.

November 29, 2010 09:40:50 GMT

is back on the working saddle after her divorce announcement from . The "" star is producing three small-screen projects, joining forces with "" star in one and going under her Unbelievable Entertainment in the other two.

Together with Morris, Longoria is developing a Texas border town soap titled "Sendera". According to Deadline, it is a "modern day Shakespearean drama about two wealthy families, one from Texas the other from Mexico, locked in a struggle for power, land, sex and legacy."

November 29, 2010 08:05:02 GMT

Katie Waissel's luck has run out. "" contestant, who forgot her lyrics in the audition round and survived four times in the bottom position, was axed on Sunday, November 28 due to receiving the lowest amount of votes from the audience. "I just feel so grateful to have got this far," the 24-year-old said.

Since it was a double elimination night, there was another act sent home. Wagner Carrilho faced a sing-off with Mary Byrne but the judges, even his mentor Louis Walsh, decided to send him home. "Why I am happy with the decision is because there were people out there trying to derail this show for different reasons and what has happened tonight is that we have put this show back in the hands of the public," said.

November 29, 2010 06:26:15 GMT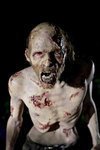 There is one more episode left in the first season of "" before the acclaimed series reportedly goes on a long break. In a sneak peek of the season finale, it is explained that the episode's title "TS-19" means Test Subject number 19.

Rick and the group are allowed into the CDC, by a strange doctor. But all is not what it seems in their newfound haven. The doctor, played by Noah Emmerich, shows the group how and why human being turn savage once they get bitten by the living dead.

November 29, 2010 05:03:55 GMT

Actress Patsy Kensit has been voted off "Strictly Come Dancing", just days after crediting the British reality show with helping to heal the heartache of her fourth marriage breakdown. The "Lethal Weapon 2" star admitted earlier this week she was convinced the intense training for the series was what she needed to take her mind off her separation from DJ Jeremy Healy in April this year.

She revealed, "This whole Strictly experience has been such an amazing diversion from my life. I would advise anyone to try it. If you've had a rough time, go to a dance class because it does lift your spirits. It's turned out to be just what I needed."

November 29, 2010 04:36:29 GMT

In the past few weeks, HBO has been introducing its new series "" in a faster pace, and over the weekend, it released a new trailer as well as a behind-the-scene video. The trailer gives away a startling scene where 's Eddard Stark beheads a runaway with his sword in the presence of a child.

"Game of Thrones" is based on epic fantasy series of the same name by George R. R. Martin. It is a tale of lords and ladies, soldiers and sorcerers, assassins and bastards, who come together in a time of grim omens. And it mainly chronicles battle for the throne of King Robert Baratheon of Westeros.

November 29, 2010 03:38:44 GMT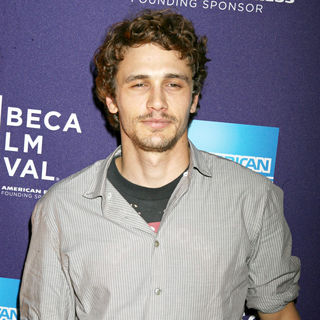 was a huge hit with film fans at the recording of U.S. series "Inside the Actors Studio" - producers had to reject 250 industry professionals who wanted tickets to the show. The actor has been lauded by critics for his performance in "", about a rock climber forced to amputate his own arm with a penknife after becoming trapped under a boulder, and recently filmed an in-depth interview about his career with "Inside the Actors Studio" host James Lipton.

And Franco caused such a frenzy with industry insiders, show organizers were forced to refuse 250 free tickets to the show, while fans snapped up all tickets that had been made placed on sale for the public. According to TMZ.com, Franco repaid fans for their interest by staying over the allotted time to chat to devotees - the only person to do so since late legend , when he appeared on the series' debut in 1994.

November 29, 2010 03:23:55 GMT

"" will wrap up the third season next week on BBC. In the second part of "The Coming of Arthur", Morgana has been crowned Queen of Camelot, and brings about its downfall. Meanwhile, Arthur forms a resistance against the new monarchy, Merlin believes he'll struggle and goes to retrieve Excalibur. Can the new monarchy be stopped?

Lead star revealed to Digital Spy, "Huge iconic elements from the legends are happening. You'll see the formation of a certain famous band of knights, possibly seated at some form of table! There's also elements from the past. Things that have been buried since season one are going to resurface, literally! You're also going to see the kingdom and those who rule it overthrown and taken over by a dark force. Camelot is in dire straits. All the heroes are forced to form a vigilante gang to fight against it all."

November 27, 2010 07:44:15 GMT

NBC brings over the Christmas joy early through its holiday promo. The network's Thursday line-up would feature an animated "" episode, a not-so-peaceful Christmas on "" and a one-hour "" episode where 's Holly Flax returns to Scranton.

In "Abed's Uncontrollable Christmas", when Abed wakes up in stop-motion animation, he takes it as a sign that he and the group must re-discover the meaning of Christmas. Meanwhile, Jeff and Britta become growingly concerned about Abed's mental health and enlist the help of Professor Duncan. The group undergoes hypnosis to explore Abed's winter wonderland and soon unravel the truth behind Abed's madness.

November 27, 2010 06:08:49 GMT
is not only playing double roles on-screen but also off-screen. In an interview "" star revealed that she helped the writing team to translate English to Bulgarian for Katherine's scene on November 11 episode titled "Katerina".

The 21-year-old actress indeed has Bulgarian blood running through her veins. She was born in the country but was raised in Toronto, Canada. "I called my mom, and she and I translated it," Dobrev told Toronto Sun in a phone interview.

November 27, 2010 04:43:34 GMT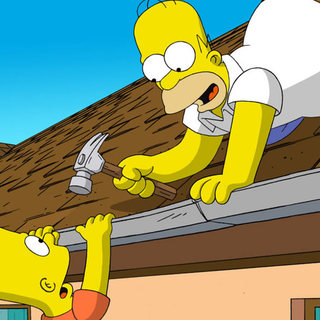 ©
The quiet Thanksgiving night gave the victory to FOX, thanks to its afternoon coverage of New Orleans Saints-Dallas Cowboys game that led to the broadcast premiere of "". The network won with 7.6 million viewers and a 3.9 rating/8 share in primetime.

CBS was the runner-up with the repeats of "", "", "" and "". The Eye had an average of 6.87 million viewers in adults 18-49 demographic. ABC claimed the bronze with 4.43 million viewers despite its special.

November 27, 2010 02:38:52 GMT

MTV is not letting some guy claimed he created the original idea of "". The network has responded to the claim that screenwriter Christopher Gambale came forward with "Guidos: The Reality Series" which is about "stereotypical guidos and guidettes" doing things like "GTL before hitting the clubs."

Gambale said he pitched the idea in 2006 but never got a response from MTV until he issued a letter threatening to present them with a lawsuit. However, MTV insisted that they had been thinking about guidos reality show since 2004, taking example of "My Cousin Vinny," "Saturday Night Fever," and "Growing Up Gotti".

November 26, 2010 09:59:47 GMT
Disney Channel's "" cast made use of the Thanksgiving holiday to greet fans with a video and share a sneak peek to the upcoming episode. Called "A So Random! Holiday Special", the special episode features who plays himself and appears as a Christmas present that comes in a box and with accessory.

Chad Dylan Cooper hosts the fully-produced, jolly-themed "So Random!" holiday special. Sketches include "A Jonas for Christmas," "The 12 Days of Sickmas with Sicky Vicky," "Holiday Cooking with Roadkill McGill" and "Christmas with the Real Princesses of New Jersey".

November 26, 2010 09:27:40 GMT

It is now confirmed that the cast of "" would fly across the pond to appear on "". This would be the first time the group appear live on a TV stage outside the U.S. "Glee" would perform during semi-finals weekend on Sunday, December 5.

, , , , , , and the rest of the main cast are confirmed to participate along with recurring character . However, AP said and would not be joining them.

November 26, 2010 08:00:11 GMT

While taking a one-week break for the Thanksgiving celebration, "" gives away a lengthy sneak peek to the next episode. is seen in the clip as an ER patient who is worried about her dying husband. The clip also shares a scene between Owen and Meredith where the latter confronts the former about Cristina.

The official synopsis of the episode says, "Despite Meredith's objections to the idea, a concerned Derek takes Cristina on a fishing trip in order to get away from it all, while Teddy, feeling directionless without Cristina, directs all of her efforts and compassion towards a dying patient (played by ) who lacks the proper insurance to seek medical treatment."