August 26, 2009 03:47:46 GMT
is now wishing that he is not attached to "". The father of eight who recently announced a separation from his wife , admits that camera following him 24/7 has become sort of annoyance.

"I wish I had a 9 to 5 job instead of the nightmare I'm living. This is 24/7," he told Us Magazine on Monday, August 24. "I don't even want to do taping for the show anymore." He, however, is obliged to keep the camera rolling because of the fact that it feeds his family. "I have two houses and eight children to take care of and I need to work," he added.

August 26, 2009 02:59:17 GMT
is one reason to watch the ninth season of "". The "" star has paid the singing competition show a visit on Tuesday, August 25 as a guest judge for the Dallas audition, a rep of the show confirms to E! Online.

Harris would be the second male judge added as the substitute of after of . But he is the first celebrity who comes from non-recording-artist background although he indeed owns a Broadway experience such as "Rent" where he was required to sing a few numbers.

August 26, 2009 02:17:47 GMT

Chuck Bass is swinging to the other side. The chick magnet of "", according to some of the show's insiders who inform Entertainment Weekly, has shot a scene where he was literally on another man's face, kissing.

On the other side of the kiss is actor Neal Bledeso who has been tapped for a guest starring role in episode 6 of the new season. His character is named Josh Ellis and he is the head of NYU's freshman affairs. Blair, who is enrolling in the same university as Josh, wants something from him that she goes all the way to "pimp out" her boyfriend, Chuck, to the gay guy.

August 25, 2009 08:38:12 GMT

The "" are each holding a different kind of items in the second promotional pic. Released just a day apart from the , the new one presents Susan, Gaby, Bree, Lynette and Katherine as goddesses with their respective armors such as arrow and bow, dagger and shield.

The new season will air on September 27. Angie Bolen and her family move into the former Young house. Lynette and Tom explore the options of her pregnancy while Bree struggles with Karl on keeping her affair with him secret. Susan is surprised when her daughter, Julie, comes home, and the bride-to-be of Mike's is revealed.

August 25, 2009 07:32:11 GMT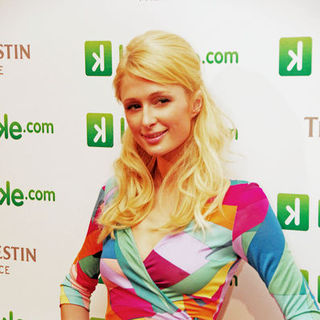 has traveled to Vancouver, Canada to film her part on "". The actress who has been tapped to be a one-time guest star will play a 'demonic creature' in the show's fifth episode which is airing around November.

"Just got to the set of Supernatural," Paris tweeted on Monday, August 24. "Trying on wardrobe then practicing my stunts with the stunt coordinator. So excited to be on the show :)." Her role is as a "bloodthirsty Paris" who attacks and kills somebody.

August 25, 2009 06:41:04 GMT

It has now been confirmed that "" and "I Love Money" season 3 will not air on VH1. The two reality series have been canceled following the murder of model Jasmine Fiore whose husband, Ryan Jenkins, is a contestant in both shows and allegedly a winner in "I Love Money".

In blog post dated Monday, August 24, VH1 wrote, "Just in case you missed it, we're sad to announce that the fate of both 'Megan Wants a Millionaire' and 'I Love Money 3' have been determined: both have been canceled and will not make it to air." Unlike "Millionaire" that managed to air three episodes, "Money" was actually saved for 2010 premiere.

August 25, 2009 04:59:39 GMT

There was one guest star left out in the of "" season 3 that were released last week. Rick Springfield, who is going to play himself, finally gets a sneak peek in the newly released behind-the-scene footage. The rocker gets a scene where he only wears a red thong.

"They were looking for somebody with a history," Springfield explained about his role. "It's an acting exercise for me. Although I'm playing myself, it's hedonistic Rick Springfield back in 19.." Springfield is going to be tangled in Charlie and Marcy's marriage when he takes refugee at the separated couple's house. "Marcy starts shacking up with Charlie's new client, Rick Springfield," Evan Handler aka Charlie explained.

August 25, 2009 04:18:38 GMT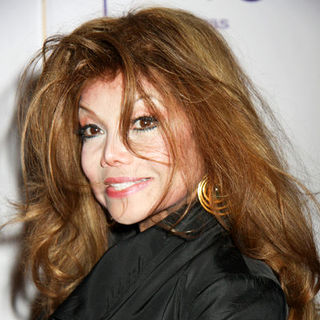 While regular host is taking a maternity leave, some celebrities will fill in for her job on "". The latest to be confirmed is , who may generate an interest about herself since the death of her brother, , only occurred two months ago. She is scheduled to co-host on the September 16 and 18 episodes.

Hasselbeck gave birth to her third child, a boy, on August 9 and she gets to spend time with her new son up until mid October. "The View" which is kicked off on September 8 will thus present different celebrities each week while she's away. One of the earliest ones would be Meghan McCain, aka the daughter of former presidential candidate John McCain, who will take over on September 9 and 10.

August 25, 2009 03:34:07 GMT

In a series of rant against its fellow Primetime Emmy Awards nominees, "" has decided to exclude "". For five days in a row last week, the animated show had been pointing out the weaknesses of shows like "", "" and "" but it stopped for three days before finally releasing the one for "Weeds".

Kicked off like the rest with the scene of Brian getting out of the shower, the "Weeds" footage sees Stewie asking the dog of which show will get his Emmy vote. When Brian said he is thinking about Showtime's series "Weeds", Stewie twirls his drink and says "Oh f**k this. I'm not doing one with f**king weeds."

August 25, 2009 02:43:16 GMT

On Monday, August 24, it was announced the pairings that will take over the dance floor this season on "". Most of them have last week either through unconfirmed reports or as informed by the celebrities themselves. None missed the spot.

Former House Majority leader Tom DeLay will get the assistance of Cheryl Burke who almost became a third-time champ last season had and Mark Ballas not win. Ballas himself this time around will lead actress . They had tweeted each other on Friday, August 21 with Hart greeting "Hiya partner! I'm so excited to get this season started! Can't wait to waltz tomorrow."

August 24, 2009 08:35:46 GMT

"" is premiering on Disney Channel this Friday, August 28 and before it hits the screen, the mouse house is giving out three sneak peeks. Containing scenes clipped from the beginning, the middle and toward the end of the movie, the footage give pivotal moments that serve as the main conflict.

In the first clip, Alex is not getting a permission to attend a party from her parents. Rebellious as a teenager, the wizard accumulates a way that allows her not leaving the house but attending the party anyway. In the second clip, Alex's mother forbids her to date, party or use magic. A pissed-off Alex then casts an accidental spell on her mother, wishing that she had never even met her dad. The third and the last clip shows the attempt by Jerry Russo and his kids to reverse the spell using Stone of Dreams.

August 24, 2009 07:51:12 GMT

It is not the end of "". The sport comedy drama that was excluded by The CW in its Fall line-up may be picked up by cable channel BET. According to The Hollywood Reporter, talks are undergoing between BET and CBS Studios that produces the show, to order another season.

The talks are still "preliminary" and should they go through then CBS Studios must make new pacts with the original actors because the deal with them have lapsed. BET itself has been running the repeats of "Game" and the show it was stemming from, "Girlfriends". The last time the cable channel has ordered an original scripted series would be in 2008 when "Somebodies" ran for one season only.

August 24, 2009 04:59:15 GMT

With the crisis in Bon Temps careening out of control, Bill seeks out the advice of Sophie-Anne, the Vampire Queen of Louisiana, but must exercise patience before she gives him critical information. will make her debut as the lesbian vampire on the "" August 30 episode called "Frenzy".

Sophie-Ann is a century old French vampire who was created in her early teens. She has the gift of communicating telepathically with the vampires that she created, including Sookie's cousin Hadley. As a maker, Sophie-Ann often has romantic relationships with her "children" which are often also physical.

August 24, 2009 04:12:44 GMT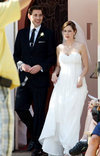 When "" returns this Fall, Pam and Jim will finally tie the knot with their future brood inside the bride. Several on-set photos of their weddings, which can be spoilery, are coming out to indicate that the scene has been shot in recent days. is seen in the pics with a loose white wedding gown that conceals her growing baby bump.

The new season which starts airing on September 17 will pick up a few months after the May season finale where Pam and Jim discovered that they are going to be parents. "We pick up three weeks before the wedding," executive producer, actor and writer Paul Lieberstein said in an interview. "She's not showing yet. She's hoping to get through the wedding without showing."

August 24, 2009 03:37:36 GMT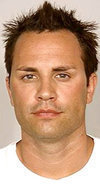 The manhunt for "" contestant is over with Ryan Jenkins found dead at Thunderbird Motel in Hope, British Columbia. The 32-year-old was a fugitive after his model wife Jasmine Fiore's body was found on August 14, stuffed in a suitcase and dumped in a trash can at Buena Park, California.

Police responded to a call about a dead person from a location in Hope, east of Vancouver. Investigators involved in the international manhunt for Jenkins were quickly alerted. His body was able to be identified and confirmed through fingerprinting.