November 16, 2010 08:11:24 GMT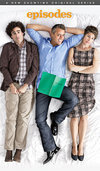 The first lengthy trailer of Showtime's new series "" has been released to reveal the awkwardness that comes with casting . The former "Friends" actor stars as himself in the hilarious new comedy series about remaking a comedy series.

When husband and wife writing team Sean and Beverly set out to reproduce their British TV hit for an American network, all of their worst fears come true as Hollywood lives up to its reputation for absurdity. Not only does the network cast Matt LeBlanc in the starring role, but Matt takes the lead in deviously twisting their beloved series into a terrible cliche, while testing the couple's marriage with diversions and temptations.

November 16, 2010 07:22:10 GMT
Fans of new AMC series "" may squirm at the following news. THR is reporting that the zombie series is not going to be back for the second season anytime soon. The predicted premiere date of the new season is October 2011, which is exactly a year after the first season debuts.

This is particularly frustrating for some because the first season only has 6 episodes. But AMC has several good reasons to premiere the series that late. First of all, it aims for another Fearfest which is the horror-themed programmings leading to Halloween festivity. There will be higher level of audience which fits the genre, and since "Walking Dead" is doing fairly well, it can compete with broadcast shows which mainly premiere in Fall.

November 16, 2010 06:54:41 GMT

"" creators Matt Stone and Trey Parker are facing legal action over allegations they copied a hit online music video for an episode of the popular cartoon. The song "What What (In the Butt)" by Samwell became a viral phenomenon in 2007 when it racked up over 33 million views on YouTube and became one of the most watched music videos of all time.

The track was mimicked on "South Park" in 2008, when it featured on an episode entitled "Canada on Strike" - but the parody has landed producers in trouble, and they were hit with a copyright infringement lawsuit by Brownmark Films bosses on Friday, November 12.

November 16, 2010 06:43:32 GMT
"" is going to skip a week and returns with "Gaslit". Chuck, Serena, Blair, Dan, Jenny and Eric find themselves faced with a crisis when a member of one of their families is hospitalized. Meanwhile, Nate attempts to help his parents, The Captain and Anne, put their complicated past behind them and reconcile.

Some spoilers from the November 29 episodes have been released by Accidental Sexiness. Before going back to Hudson, Little J will pick up a fight with Blair again, presumably over Blair defending Serena. Juliet, in the meantime, unpacks her belongings in her new place after creating a mess back on Upper East Side.

November 16, 2010 04:36:23 GMT

It's less than two months away from the fourth season premiere of "" and Showtime has released a teaser as well as behind the scene featurette which would give viewers a clue about what Hank Moody would do next. The last time we saw of the troubled writer was when he was escorted by police officers for assaulting Paul.

It looks like the fourth season would be about redemption. "We ended up with Hank going to jail so that was the low point and this season we're gonna rise up again," who plays Hank said. Madeleine Martin aka Becca added, "This season is about love, lost and carrying on." The BTS footage which uses ' "Jealousy" as the background music, also reveals that Hank resorts to prescribed pills and alcohol during his dark hours.

November 16, 2010 03:50:25 GMT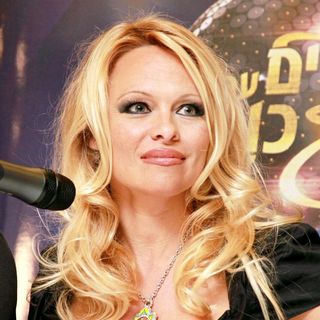 is preparing for another stint on a reality TV show - she will join India's version of "" this week. The former "Baywatch" beauty has jetted to Mumbai to take part in "Bigg Boss" as a celebrity guest on the programme's fourth season.

Her entrance to the house will be broadcast live, and she is expected to spend three days on the show before leaving, according to reports. Actress/model Anderson says, "It is my first visit to India so I hope I will be able to get some impressions of the country during my stay. I am very excited to be in India and to meet the Bigg Boss housemates."

November 16, 2010 02:54:10 GMT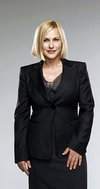 "" was in limbo two weeks ago but now its fate has been determined. Sad for the fans, the supernatural show has been canceled and they only have two more episodes to shoot to complete the 13 episodes order.

CBS cut the episodic order last month from 22 to 13 but did not state what it meant for the future of the rating-challenged show. The confirmation came this week through star who told EW at a gala at The Museum of Contemporary Art in Los Angeles that "we got canceled". The actress added, "It's been a great time. I love that time in my life."

November 16, 2010 02:16:10 GMT

Blaine is here to stay. has struck a new deal with FOX TV to appear throughout the second season of "" and would possibly become a regular next year. Creator Ryan Murphy confirmed the deal to AfterElton but a representative of Criss told THR that the deal is not "formal" although "it appears he will be a series regular".

Criss amazed fans of the musical series with his rendition of 's "Teenage Dream". The song went on selling more than 55,000 upon its release last Tuesday, November 9, becoming the highest first-day sales for one of the show's songs. A lot of fans have also campaigned for his promotion.

November 15, 2010 09:28:09 GMT

It was reported sometime ago that there would be a brand new reality show which is roughly like a crossover between "" and "". NBC worked it up with Endemol to make it happen and they have just announced the details.

"" basically puts together singles in the jungle to mate. Twenty men and women will pair up each week in the middle of the jungle and each couple will be placed in remote area. Together they are only given a map and must rely on each other to pass the challenges which could either be physical or emotional.

November 15, 2010 08:38:21 GMT
Famous before winning, Katie Waissel dodges another elimination this week on "" when the voting result revealed that the public still wants to see her another week. Waissel's stay means Aiden Grimshaw has to leave the competition after a head-to-head sing-off.

For two weeks in a row, Waissel was placed in the bottom two along with Belle Amie and Treyc Cohen respectively but she controversially survived though she often went off-key and forgot the lyrics of the song. This week's bottom two position is her fourth in the competition.

November 15, 2010 08:02:48 GMT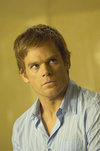 Next time on "", while in the midst of hunting down their next victim, Dexter and Lumen are surprised by the return of an unannounced guest. Debra is assigned to the file room, but still manages to uncover new evidence in the Barrel Girl case.

In one of the clips released as a sneak peek to the episode, Lumen is making a phone call to Dexter when more than one people intrude the house. Forced to hide, Lumen prepares for the worst with a kitchen knife in hand. The other clip shows Dexter's meeting with motivational speaker Jordan Chase who tells him of a secret and demands one from Dexter.

November 15, 2010 05:12:01 GMT

Singer has hung up her dancing shoes - she is the latest celebrity to be voted off U.K. talent show "Strictly Come Dancing". The former star failed to impress viewers and was forced to take part in a dance-off against veteran British actress Felicity Kendal to fight for survival on Sunday night, November 14.

But Williams' Paso Double routine did not sway the judges, and she was kicked out of the competition. Judges said her dance with partner Brendan Cole "lost balance" and was "very stiff", while judge Bruno Tonioli added, "It was the right energy but you lost it so many times."

November 15, 2010 05:09:19 GMT
's ex-girlfriend is set to break her silence about the alleged domestic abuse she suffered at the hands of the embattled actor in a candid chat with U.S. newsman , according to a new report. The former lovers are currently locked in a bitter and highly-publicized court battle as they fight for custody of their young daughter, Lucia.

Gibson hit headlines earlier this year when the Russian singer accused him of violently beating her and knocking out her teeth in an alleged altercation, while taped recordings of their bitter arguments were leaked on the internet. According to TMZ.com, Judge Scott Gordon has warned the Grigorieva going public with her story could negatively impact her custody battle.

November 15, 2010 04:44:16 GMT
AMC has released a sneak peek to the next episode of "". Shane and the gang show a concern of Jim when he keeps digging a hole under 100 degrees heat. And when Jim becomes uncontrollable, Shane is forced to manhandle him and put a handcuff on. Unhinged, Jim reveals the truth about what he did to his family.

Meanwhile, Rick runs into unforseen problems, which get in the way with his mission to return to Atlanta. The November 21 episode is called "Vatos".

November 15, 2010 02:51:30 GMT
As a child actress whose transition to an adult one is clean, gives a lot of advice to young stars out there through "" sketches. The 25-year-old turned 16 in a spoof of MTV's "My Super Sweet 16" which is mashed up with "". In another sketch, she's a starlet of a Disney show.

Wearing a fake pregnant belly, Johansson appears with a gown and tiara to portray a spoiled teenager who is wheeled into delivery room. The sketch takes on programs by MTV which is shortened from Maternity Television. It presents "America's Best Pregnant Dance Crew", "Wild 'N Out" featuring a baby, "Cribs" which is simply about baby's bed, and "I'm and Pregnant".