January 04, 2011 03:41:01 GMT

Next week on "", Hanna's return home from the hospital should be a joyous event, but being stuck in a wheelchair and feeling haunted by "A" makes her return feel more like a Hitchcock nightmare than a proper homecoming. Even though the girls try to put on their best effort to support Hanna, they all have troubles they have to face as well.

Spencer is still reeling from Melissa's surprise, when an unexpected roadblock is thrown up in her relationship with Alex; Emily, on the other hand, is hoping that an introduction to Maya during a tense family meal will smooth all apprehensions her parents may have. Meanwhile, blackmail is in the air when Aria and Fitz suspect a student is on to them.

January 04, 2011 03:11:30 GMT
claimed she was nervous before launching her OWN network on January 1, but she can take a sigh of relief now. The network received a respectable number of 1 million viewers, thanks to the holiday night and "Season 25: Oprah Behind the Scenes" which is about Oprah's old syndicated show.

The biggest draw so far from the network comes from the program which scored 1.2 million viewers when aired at 8 P.M. on January 1. It continued to be the most watched program on OWN the second day and helped OWN to land the third place in the time period among all cable networks in women 25-54.

January 03, 2011 08:54:16 GMT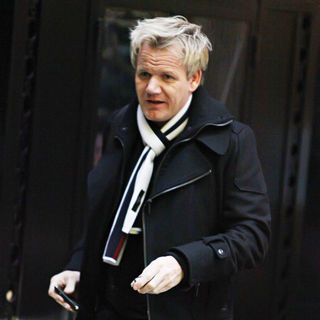 Celebrity chef was doused in petrol and held at gunpoint as he tried to uncover the dark world of illegal shark fin trading for a new TV show. The "" star was shooting scenes for a British programme "Big Fish Fight" when he confronted gangsters in Costa Rica who had slaughtered thousands of sharks to sell their sought-after fins.

But Ramsay was left terrified when the gang kept their guns trained on him and his TV crew before throwing fuel over him. He was later advised by local police to flee the country for his own safety.

January 03, 2011 07:13:13 GMT

"" is officially in motion for the rest of season 7 episodes. Next week in "Where Do I Belong", while Susan continues to undergo dialysis, she is stunned when her flighty mother, Sophie (Lesley Ann Warren), along with her Aunt Claire (Valerie Harper), pays a visit but won't agree to get tested to see if she would be a potential kidney donor candidate.

Meanwhile, not knowing where biological daughter Grace is causes Gaby to turn her feelings of loss into an obsession; Lynette exacts revenge on Tom after she learns about his past with Renee, and Bree tries to befriend a friendless Beth Young.

January 03, 2011 06:25:23 GMT

Syfy's take on "" will soon be premiered and so will BBC's. The official trailer of the original version's third series has been released, showing the supernatural beings tempted by their natural instincts.

plays Mitchell, the vampire who gets distracted by a woman's neck in an empty bus. Sinead Keenan and Russell Tovey are the werewolves who switch their attention to the raw meat that the butcher puts on counter while they are shopping. Leonora Crichlow plays Annie the ghost who drops books from their shelves in what looks like a library. They could have been caught but their better sense allow them to live among humans once again.

January 03, 2011 04:18:58 GMT

The CW has released multiple videos to remind fans of "" return in the past few days. Now an extended look into the January 25 episode called "Papa, Oh Papa" includes some new footage instead of a throwback into the first half of the season.

"Hellcats" moves to a new night, being paired with "" on Tuesdays. The previous occupant "" is not renewed and would air its last episode on January 18. Meanwhile, "Hellcats" old slot on Wednesdays 9/8c is now taken by a new show called "". Combined with "", "Shedding" will serve The CW audience with a night of reality.

January 03, 2011 03:06:40 GMT

MTV releases a preview of "" season 3 and two violations occur in the first 40 seconds of the promo. was on the way to pick up the gang's new member Deena Cortese and she used the phone while driving there. When pulling in the driveway, she accidentally ran over a cat.

The ten minutes preview is about how Deena infused into the group. The first attempt to prove that she is Snooki number 2 is to get wild with one of the guidos. was offered a full and free glimpse of Deena's naked butt and her "nana" after he was lured to her room for a lame reason.

January 03, 2011 02:10:07 GMT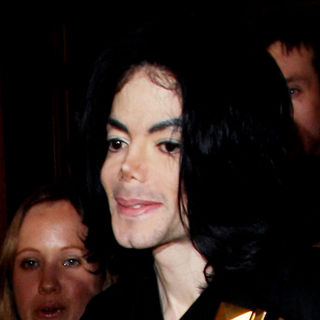 A TV re-enactment of 's autopsy has been shelved after the late superstar's estate executors urged network bosses to axe the macabre and controversial special. Discovery Channel chiefs have canceled plans to air the program, "Michael Jackson's Autopsy: What Really Killed Michael Jackson".

A statement from the network reads, "Given the commencement of legal proceedings beginning next week, and at the request of Michael Jackson's estate, the scheduled broadcast of the medical documentary related to Michael Jackson's official autopsy has been postponed indefinitely."

December 31, 2010 07:02:33 GMT

Cult series "" and "" are the two most pirated TV shows on BitTorrent in the year of 2010, TorrentFreak has found out. These are the exact two shows that also topped the list in 2009 although the number of illegal downloads slightly decreases this year.

"Lost" scored higher than "Heroes" which came out as the winner last year. A single episode was downloaded almost 6 million times, while the estimate U.S. TV viewers is 13.5 million. "Heroes", which aired its very last episode in February, was downloaded 5.4 million while its average viewership on TV is 5.3 million.

December 31, 2010 04:34:29 GMT
North Korean censors have lifted a movie ban to give citizens to a rare treat this week - a televised screening of British film "". Western films are largely banned in the country but an edited version of the 2002 movie, starring and , was broadcast on December 26.

The hour-long edit, arranged by the British Embassy and monitored in Seoul, was a break from the regular state programming of news, documentaries and soap operas. "Bend It Like Beckham", referring to soccer star David Beckham, features several topics considered taboo in North Korea, including interracial relationships, homosexuality and religion.

December 31, 2010 04:21:12 GMT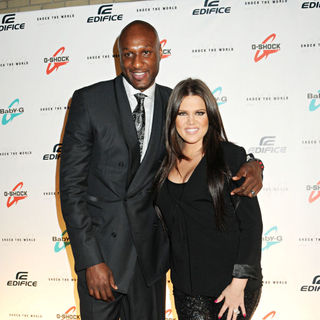 It looks like E! would be a Kardashian channel after all. It has just been reported by Us magazine that and hubby are planning another spin-off to "" and they are doing it in "Newlyweds" style.

"It shoots in the spring," an insider informed, backed up by another source who said that it will also have the vibe of Bravo's "Bethenny Getting Married?". The source added, "They're so cute, playing off one another."

December 31, 2010 03:05:06 GMT

Before the year folds, Starz unleashes two more promos of "" which is the prequel to the network's successful series "Spartacus: Blood and Sand". Premiering on January 21, "Gods of the Arena" takes place several years before Spartacus came to the ludus, Oenomaus became Doctore and Crixus was the Champion of Capua.

One of the promos is testosterone-filled, showing the merciless battles, the rage-driven gladiators and the blood which is shed. The other one presents another side of the house of Batiatus. Women, from the slave to the social climber to the house's lady, all add complication to the men as well as to the politic.

December 31, 2010 02:01:43 GMT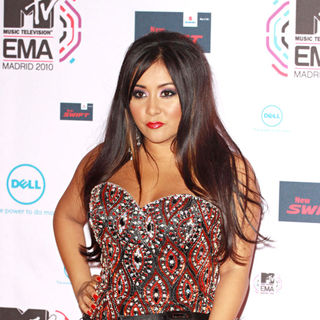 "MTV New Year's Bash" featuring dropped in a giant ball is no longer held at Times Square. It has been moved to Seaside Heights, New Jersey where "" was shooting for two seasons. The time meanwhile remains intact, beginning at 10.30 P.M. EST on December 31.

The move was made after the organizers at Times Square objected with the stunt they would perform at the outdoor venue at such sudden notice. Seaside Heights borough clerk Diane Stabley told EW that MTV applied for the permission on Wednesday, December 29. "The request to have her in a separate ball on a set-back roof came too late and was too impractical to fit in to our outdoor events," the organizers released a statement.

December 30, 2010 06:42:11 GMT

Australia is about to get one more endorsement from an American television show. came to the smallest continent earlier this month for "" and has followed her footstep by visiting it for holiday with her kids. While there, TLC's cameras also tagged along to document the vacation for "".

Kate and the eight kids have flown to Australia to ring in the new year. According to Radar Online, they will also stop by New Zealand during the trip. While dad did not join them, Kate is accompanied by her bodyguard Steve Nield. Since this is part of the reality show's filming, then all the bills go to TLC.

December 30, 2010 03:45:20 GMT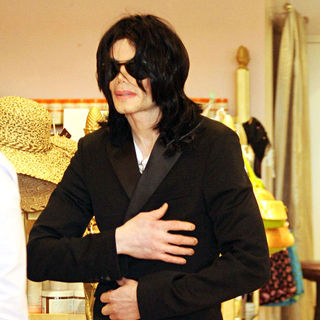 's fans and estate are protective of his image, forcing Discovery Channel to cancel the plan to air an upcoming special that re-enacts the late singer's autopsy. John Branca and John McClain who act as Michael's executors have written a letter to the channel's CEO David Zaslav, and they are backed up by more than 9,000 online petitions from fans.

In their letter, the executors said, "Your decision to even schedule this program is in shockingly bad taste, insensitive to Michael's family and appears motivated solely by your blind desire to exploit Michael's death, while cynically attempting to dupe the public into believing this show will have serious medical value."