October 30, 2010 02:55:09 GMT
is hosting a dreamy new competition - the former "" star is leading the search for the perfect boyfriend most like a Ken doll. Port has signed on to host new reality series "Genuine Ken: The Search for the Great American Boyfriend", which aims to find a man who embodies all the qualities of Barbie's man.

The show is being produced as part of toymakers at Mattel's 50th anniversary of the Ken doll next year, reports Variety.com. Stephanie Cota, senior Vice President of Mattel Girls brands, explains, "He's getting a makeover to make sure he's still as culturally and visually relevant as Barbie is. He's getting a little work done to get ready for his 50th anniversary."

October 30, 2010 02:12:36 GMT

TLC, home of "" and "", is making "" its prime show. The network announced a 10-episode season 2 although Kody Brown and his large family are still in the middle of a criminal investigation for bigamy.

Kody, a practicing polygamist, has four wives and a total of 17 children. Their daily lives were captured by TLC's cameras as a reality show that eventually won viewers. The first season ended on October 17 with 2.7 million viewers hooked. The second season is set to debut in March, but it's not yet known whether they would talk about the investigation.

October 29, 2010 08:02:57 GMT

has just given a boost in the sale of "The Sound of Music" 45th-anniversary deluxe DVD box set. The talk show host invited all of the Oscar-winning musical movie's cast to her couch and aired the reunion episode on Thursday, October 28.

"" first welcome who played the main character Maria before aka Captain von Trapp joined the fiesta. The line-up was completed by all seven of the now grown-up von Trapp children; Kym Karath (Gretl), Debbie Turner (Marta), Angela Cartwright (Brigitta), Duane Chase (Kurt), Heather Menzies (Louisa), Nicholas Hammond (Friedrich), and Charmian Carr (Liesl).

October 29, 2010 06:47:10 GMT

is set for another porn star embarrassment - his hit TV sitcom "" has been turned into a hardcore sex romp. The actor recently hit the headlines after trashing a hotel room in New York during a night of passion with adult actress Capri Anderson, who locked herself in the bathroom as her date went wild.

Anderson, real name Christina Walsh, is now considering pressing charges against Sheen, claiming she feared for her life as the actor punched the door, demanding she come out of the bathroom. But she's not the only porn problem looming for Sheen - Hustler Video bosses have announced they're parodying his show in "This Ain't Two and a Half Men XXX".

October 29, 2010 06:31:06 GMT
Like "" creator Shonda Rhimes said, it's still a long way to go before Cristina is back on her feet following the season 6 finale trauma. Cristina is tested when left alone to monitor a very ill lung transplant patient. Meredith tries to help her but Cristina believes she is ruined.

Rhimes explained why 's character is moving at slower pace compared to her peers. "Cristina is a person who has identified herself purely a surgeon before anything else," Rhimes said. "For her to be at a place where she's not sure if she can even pick up a scalpel is devastating." However, this would be over eventually. "She has a long journey [before her]. But when she gets a little bit better, she comes roaring back," Shonda promised.

October 29, 2010 06:05:25 GMT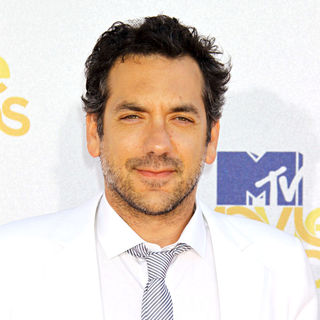 "" director Todd Phillips started his career luring sexual tales from members of the public on late night TV show "Taxicab Confessions". Phillips experienced his first taste of filmmaking on the long-running HBO show, driving loose-lipped passengers around New York City.

And he claims he's individually responsible for the series moving from the Big Apple to Las Vegas. Phillips tells Details, "I was an intern and HBO needed more English-speaking drivers to get people to talk about f***king, which is my specialty. So I got my hack license and did the show in New York."

October 29, 2010 04:59:10 GMT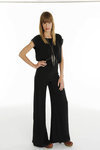 Gretchen Jones stole the title of "" season 8 winner from Mondo Guerra. These two, along with Andy South were competing against each other in the Thursday, October 28 finale, but it was the last-standing woman who impressed and the rest of the judges with her collection.

In the final runway, Gretchen showed her signature feminine design which had some parts fitted and other flowy. Nina Garcia described her clothes ready-to-wear but said it could use better styling. She liked Gretchen's prints, particularly the patchwork pants. Michael Kors loved the jewelry, Klum thought the prints are repetitive while guest judge wanted to see it popping.

October 29, 2010 03:58:46 GMT

has aimed a furious rant at frontman over his "stupid" new job as an "" judge - accusing the singer of destroying the "sacred American institution of rock and roll".

The rocker recently joined the panel of the hit TV talent show along with , following the departure of , and . But Rock is fuming about Tyler's decision to sign up for the reality series, insisting the star is making a massive mistake.

October 29, 2010 03:18:08 GMT

"" is going to leave the TV screen with dignity next year. The show about a polygamist but breakaway Mormon church members family is ending its run after five seasons not because it loses viewers but because it has come full circle in the storytelling.

Creators Mark V. Olsen and Will Scheffer said that the show has run its course, stating "When we created 'Big Love' in 2002, we had a strong conception of the journey the Henrickson family would make over the course of the series, of the story we had to tell. While we were in the writers' room this year shaping our fifth season, we discovered that we were approaching the culmination of that story."

October 29, 2010 02:42:49 GMT

The Salvatore brothers put their differences aside in order to find Elena. In the new episode of "", Stefan and Damon come to Elena's assistance and, in the process, learn surprising new information about people, vampires and events in the distant past.

Jeremy helps Bonnie after she casts a difficult and exhausting spell, and Caroline does what she can to make things easier for Tyler. Finally, Stefan and Damon reach a new understanding. Titled "Rose" after a female vampire who will taunt Elena, the episode airs November 4.

October 28, 2010 09:33:22 GMT
The production on "Charlie's Angels" TV revival is set in motion after a year of development. According to Deadline, Josh Friedman who wrote for the now-canceled "" was initially tapped to write the pilot but ABC is now changing lane and has hired "" creators Al Gough and Miles Millar.

The plan to develop the show has been known since last November. ABC's president Steve McPherson wanted it to be fast-tracked along with four other projects, but it never went to pilot stage. McPherson then stepped down from his position and his successor Paul Lee revisited the plan and apparently is interested in the script by Gough and Millar.

October 28, 2010 08:20:27 GMT

Two of HBO's comedies have received a new season order. "", which tells a story of relief pitcher-turns-gym-teacher Kenny Powers, and "", which follows a writer moonlighting as a private detective, would be back for season 3, HBO confirmed.

In its sophomore year, "Eastbound" debuted well with 1.7 million average which is 150% higher than the series premiere. Meanwhile, "Bored to Death" is less impressive with 1.1 million but it has been steady in rating throughout the weeks. In this manner, HBO has officially renewed all of its Sunday line-up. "" has earlier been renewed for a second season.

October 28, 2010 07:31:52 GMT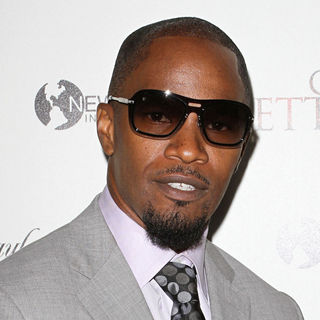 is preparing to scare U.S. TV audiences - he's writing and producing a star-studded horror series co-hosted by and his rumored girlfriend . Foxx and business partner Deon Taylor will co-executive produce "Night Tales", a horror anthology series based on 2008 TV movie "Nite Tales: The Movie".

The pair has already co-written and co-directed the pilot and several half-hour episodes, featuring guest spots from rapper , funnyman Tom Arnold and actor . A network is not yet attached to the series but Taylor insists the scary show won't be restricted to adult audiences.

October 28, 2010 07:03:38 GMT

Marie Claire editor and columnist did not wait long until the controversial article posted about "" get too out of hand. They have apologized following more than 1,500 comments online and 28,000 complaints via email. But even after that, creator of the show Mark Roberts could not help but comment that it brings both negative and positive impacts at the same time.

A piece of article titled "Should 'Fatties' Get a Room? (Even on TV?)" by relationship blogger Maura Kelly set fire on readers for her comment of "I think I'd be grossed out if I had to watch two characters with rolls and rolls of fat kissing each other." Kelly additionally wrote, " ...because I'd be grossed out if I had to watch them doing anything. To be brutally honest, even in real life, I find it aesthetically displeasing to watch a very, very fat person simply walk across a room."

October 28, 2010 06:16:20 GMT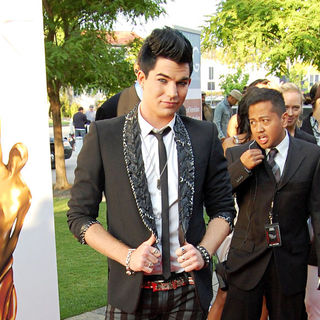 Although his career in Hollywood is relatively young since he finished as runner-up of "" only last year, is subject to E!'s "True Hollywood Story". The entertainment network had announced the plan a couple of days ago but it is now known that the episode will air November 21 at 9 P.M. ET.

The autobiography-style program would explore his life starting from his childhood in North San Diego County, CA to his days performing in theaters both on stage and on cruise ships to the "Idol" experience. Also chronicled in the one-hour program are the emotional and controversial milestones in Lambert's personal life.