January 07, 2011 08:31:21 GMT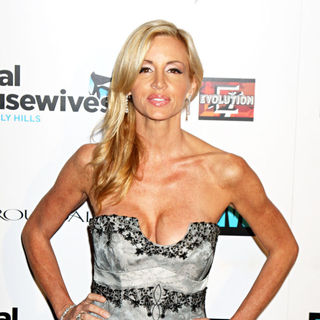 Story has developed since Camille Grammer reportedly is set to walk out of "" due to defamation. The estranged wife of actor dropped the bomb on why the show is not doing her good and who actually wanted her to do it at the first place.

Camille revealed that it was Kelsey who encouraged her to do it while they were still married. "I wasn't ready to expose my life that way. We've been a private couple for a long time," Camille told . "I was surprised he wanted me to do it. I was like, 'Are you crazy? Why are you making me do this?' He thought it would be good for me to do something that was separate from us being a couple. This is something that was my own."

January 07, 2011 07:32:48 GMT
's ex-girlfriend is saving her comments about the Playboy boss' Christmas engagement for her reality TV show. The former Playboy Playmate was heartbroken when Hef tweeted the happy news after 24-year-old model agreed to be his wife - because she split from the 84 year old in 2008 when he refused to wed her.

But Madison, who was once rumored to be pregnant with Hefner's baby, has refused to let her emotions get the better of her in a premature statement, insisting on a televised sit-down with her ex instead. The publisher agreed, and the two former lovers' summit at the Playboy Mansion has now been filmed for Madison's TV show "".

January 07, 2011 07:13:12 GMT

will be British journalist-turned-TV personality 's first guest when he launches his new CNN chat show on January 17. Morgan was announced as longtime CNN anchor 's replacement last year and he admits he knew he had to get a big first guest.

He says, "No one can say that Oprah isn't a great get... She's one of two or three of the most brilliant gets in the world. She's a compelling interview. Everyone has interviewed Oprah over the years. Is my interview as good as the ones that have been done before? She thought so. I guarantee you'll enjoy this one."

January 07, 2011 06:28:48 GMT

The story before Peter Pan meets the three siblings will be told in a 90-minute movie divided into two parts. "" is a take to J.M. Barrie's famous fairytale which would focus on The Lost Boys, Captain Hook, The Indians, Croc and the Neverland itself. It will begin with the story of Peter as an orphan, making a living as a pickpocketer.

Raised on the streets of turn-of-the-century London, orphaned Peter and his pals survive by their fearless wits as cunning young pickpockets. Now, they've been rounded up by their mentor Jimmy Hook to snatch a priceless treasure whose magical powers transports them to another world.

January 07, 2011 04:28:18 GMT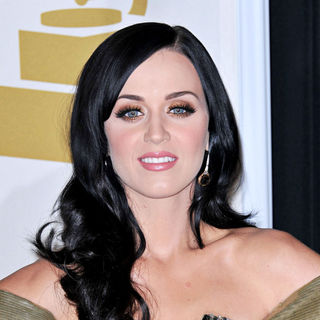 is the latest pop star who has signed up to make an appearance on hit U.S. comedy "". The "California Gurls" singer will make her sitcom debut playing a "beautiful and naive" girl who is given the nickname Honey.

In a release, series co-creator Carter Bays said of his guest star, "Katy is a tremendous talent, and we are delighted to be able to work with her." The episode would be called "Oh Honey" but its release date is still unknown. According to CBS, Honey is the cousin of 's Zoey and "the gang resorts to calling [her] 'Honey'."

January 07, 2011 03:15:39 GMT

The man with the golden radio voice opened "" show on Thursday, January 6 morning, announcing live from Studio 1A in Rockefeller Plaza. Despite looking nervous, Ted Williams managed to get a "good job" praise from Meredith Vieira and perhaps from the 7 million people who have watched his famous YouTube video.

Williams is a fairytale story of a man who had his career on track before drugs and booze destroyed it. He ended up homeless and asking for change at Colombus, Ohio intersection. But one thing remains, that is his perfect pipe which was captured on a video made by a local reporter. Within 48 hours after the video was posted on YouTube, Williams received not only attention but also job offers and invitation to appear on national television. "Today" was his first.

January 06, 2011 09:16:26 GMT
is campaigning to land British singer a cameo spot as a sexy teacher on hit U.S. TV show "". The "Baby" hitmaker is reportedly in talks to film his own guest role on the all-singing-all-dancing program, but he insists he'll only agree if producers sign up the beauty to star alongside him.

He tells Britain's The Sun, "I am going to tell the producers that it must be in the agreement that Cheryl gets a part in the show as well. Cheryl and the show make total sense. It's all about people who look good and can sing and dance - that's totally Cheryl."

January 06, 2011 09:09:01 GMT

took a minute out of his busy schedule to comment on "". The reality TV show airing on MTV has been making headlines recently for the arrest of Amber Portwood who is caught beating her ex-fiance on camera. Lambert called the show "depressing".

He shared his opinion on Twitter, writing "This Teen Mom show on MTV is so depressing. I know it's 'real life' but shouldn't there be programming that inspires kids to shoot higher? #glorifyingwhitetrash". He added later to hinder any misunderstanding, "I'm not saying that all teen moms are white trash. Don't misunderstand. Yet, most of the ones on that show seem to be. I do, however, think they're are being exploited a bit."

January 06, 2011 08:26:28 GMT

NBC begins to promote the return of "" which has been delayed a season following lead star 's pregnancy. A sneak peek which includes a lot of new footage from the third season as well as the actors' insight has just been released, emphasizing more on the two new characters played by and .

Lowe plays Chris Traeger who is "the most positive person in the world" as well as "intense and specific". Scott meanwhile is Traeger's co-worker Ben Wyatt who has to deliver the bad news after Traeger leaves the room. In addition to these men, there will be guest starring appearances by and as well as the return of as Tammy Swanson.

January 06, 2011 07:45:29 GMT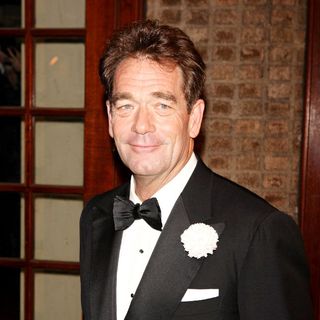 Rocker Huey Lewis is set to be exposed as the biggest man in music - below the belt - in a saucy new TV documentary. Legendary groupie Pamela Des Barres has gathered the most famous backstage girlfriends in rock 'n' roll history to speak candidly about their conquests for VH1's "Let's Spend The Night Together".

In the film, Tura Satana talks about teaching how to kiss, Lori Mattix recalls losing her virginity to and then getting "kidnapped" by star and Cynthia Albritton reveals all about making plaster casts of her famous lovers' manhoods.

January 06, 2011 07:30:37 GMT

's estranged wife Camille Grammer aka Camille Donatacci is quitting the reality TV show her husband persuaded her to sign up for, according to U.S. reports. Sources suggest the socialite is unhappy with the way she's portrayed on "" - she was recently named "America's Most Hated Housewife" in a tabloid magazine cover article.

TMZ.com reports Camille's lawyer and bosses at TV network Bravo are already discussing a settlement and an offer is on the table for the terms of her departure. But her publicist Howard Bragman tells People.com, "She has not made any decision yet about whether she's returning to the show or not."

January 06, 2011 06:32:03 GMT

Ted Williams, the man who became an overnight YouTube sensation, inevitably lands a guest spot on NBC News' "". The homeless man who has been branded with the term "Golden Radio Voice" will appear on the morning news program Thursday, January 6 for a live, in-studio interview.

A Columbus Dispatch reporter posted a video of Williams in an intersection in Colombus where he held a cardboard sign with the writing "I have a God given gift of voice. I am an ex-radio announcer that has fallen on hard times." In the video Williams gave an example of his baritone voice and revealed how he ended up homeless for two decades.

January 06, 2011 04:47:54 GMT
FOX's shows "" and "" prove that they appeal to fans after their victories at 2011 People's Choice Awards were announced. "House" not only won Favorite TV Drama but also helped and to win the favorite TV Drama Actor and Actress while Favorite TV Comedy "Glee" delivered a win for .

The event is a fan-voted awards show which was held at Nokia Theatre on January 5 in Los Angeles, California. Other winners which were announced early were (Favorite TV Comedy Actor) and (Favorite Talk Show Host). The latter said on his acceptance speech, "When you're up against , you don't want to win. It makes Oprah very, very angry."

January 06, 2011 02:47:11 GMT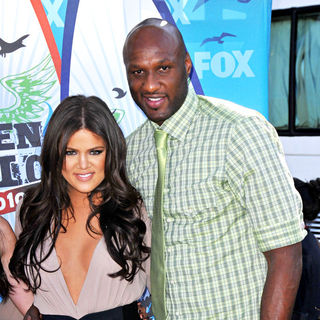 It is now confirmed that and husband would star in their own reality show. E! execs confirmed on Wednesday, January 5 that the third spin-off to "" is in development under the tentative title "Khloe and Lamar".

Production of the eight-episode series will begin in early 2011 and would include as well Khloe's brother trying his hands on music career. It will also follow Lamar both in Los Angeles and on the road with the Lakers which is competing for the NBA championship.

January 05, 2011 08:35:43 GMT

"" will come back with more story about the ruler before Anna. In "Serpent's Tooth", Anna and Diana square off in the dark bowels of the Mothership, Diana has been down there for 15 years and not had a single glimpse of Anna.

TV Guide asked who plays Anna to interview Jane Badler who plays her on-screen mom Diana. Baccarin asked, "Who do you think would win in a fight for the throne? You or me?" Badler answered, "I think we are incredibly evenly matched, which is why it's so exciting."