January 03, 2011 02:10:07 GMT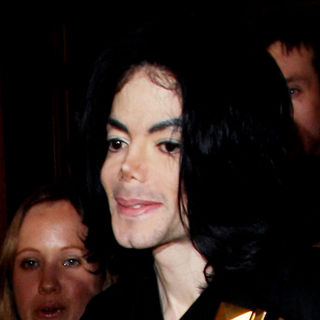 A TV re-enactment of 's autopsy has been shelved after the late superstar's estate executors urged network bosses to axe the macabre and controversial special. Discovery Channel chiefs have canceled plans to air the program, "Michael Jackson's Autopsy: What Really Killed Michael Jackson".

A statement from the network reads, "Given the commencement of legal proceedings beginning next week, and at the request of Michael Jackson's estate, the scheduled broadcast of the medical documentary related to Michael Jackson's official autopsy has been postponed indefinitely."

December 31, 2010 07:02:33 GMT

Cult series "" and "" are the two most pirated TV shows on BitTorrent in the year of 2010, TorrentFreak has found out. These are the exact two shows that also topped the list in 2009 although the number of illegal downloads slightly decreases this year.

"Lost" scored higher than "Heroes" which came out as the winner last year. A single episode was downloaded almost 6 million times, while the estimate U.S. TV viewers is 13.5 million. "Heroes", which aired its very last episode in February, was downloaded 5.4 million while its average viewership on TV is 5.3 million.

December 31, 2010 04:34:29 GMT
North Korean censors have lifted a movie ban to give citizens to a rare treat this week - a televised screening of British film "". Western films are largely banned in the country but an edited version of the 2002 movie, starring and , was broadcast on December 26.

The hour-long edit, arranged by the British Embassy and monitored in Seoul, was a break from the regular state programming of news, documentaries and soap operas. "Bend It Like Beckham", referring to soccer star David Beckham, features several topics considered taboo in North Korea, including interracial relationships, homosexuality and religion.

December 31, 2010 04:21:12 GMT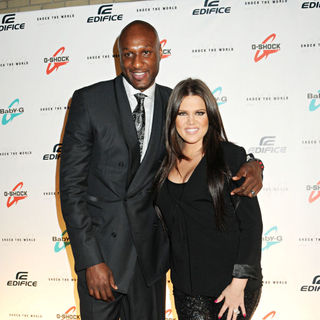 It looks like E! would be a Kardashian channel after all. It has just been reported by Us magazine that and hubby are planning another spin-off to "" and they are doing it in "Newlyweds" style.

"It shoots in the spring," an insider informed, backed up by another source who said that it will also have the vibe of Bravo's "Bethenny Getting Married?". The source added, "They're so cute, playing off one another."

December 31, 2010 03:05:06 GMT

Before the year folds, Starz unleashes two more promos of "" which is the prequel to the network's successful series "Spartacus: Blood and Sand". Premiering on January 21, "Gods of the Arena" takes place several years before Spartacus came to the ludus, Oenomaus became Doctore and Crixus was the Champion of Capua.

One of the promos is testosterone-filled, showing the merciless battles, the rage-driven gladiators and the blood which is shed. The other one presents another side of the house of Batiatus. Women, from the slave to the social climber to the house's lady, all add complication to the men as well as to the politic.

December 31, 2010 02:01:43 GMT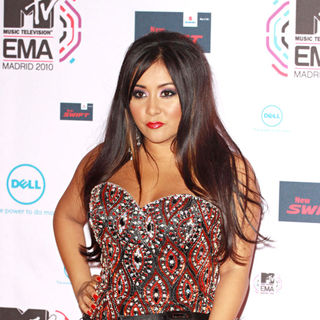 "MTV New Year's Bash" featuring dropped in a giant ball is no longer held at Times Square. It has been moved to Seaside Heights, New Jersey where "" was shooting for two seasons. The time meanwhile remains intact, beginning at 10.30 P.M. EST on December 31.

The move was made after the organizers at Times Square objected with the stunt they would perform at the outdoor venue at such sudden notice. Seaside Heights borough clerk Diane Stabley told EW that MTV applied for the permission on Wednesday, December 29. "The request to have her in a separate ball on a set-back roof came too late and was too impractical to fit in to our outdoor events," the organizers released a statement.

December 30, 2010 06:42:11 GMT

Australia is about to get one more endorsement from an American television show. came to the smallest continent earlier this month for "" and has followed her footstep by visiting it for holiday with her kids. While there, TLC's cameras also tagged along to document the vacation for "".

Kate and the eight kids have flown to Australia to ring in the new year. According to Radar Online, they will also stop by New Zealand during the trip. While dad did not join them, Kate is accompanied by her bodyguard Steve Nield. Since this is part of the reality show's filming, then all the bills go to TLC.

December 30, 2010 03:45:20 GMT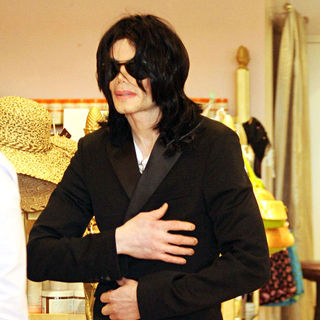 's fans and estate are protective of his image, forcing Discovery Channel to cancel the plan to air an upcoming special that re-enacts the late singer's autopsy. John Branca and John McClain who act as Michael's executors have written a letter to the channel's CEO David Zaslav, and they are backed up by more than 9,000 online petitions from fans.

In their letter, the executors said, "Your decision to even schedule this program is in shockingly bad taste, insensitive to Michael's family and appears motivated solely by your blind desire to exploit Michael's death, while cynically attempting to dupe the public into believing this show will have serious medical value."

December 30, 2010 03:09:43 GMT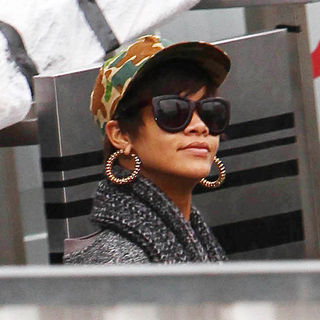 has sparked rumors she is lining up a role on 's latest TV talent show after she enjoyed dinner with the music mogul in Barbados. The Bajan beauty has been back in the Caribbean over Christmas to spend the holidays with her family, while Cowell has also been enjoying his annual festive trip to the island.

The pair met up on Monday, December 27 for dinner at Barbados' famous Sandy Lane hotel, along with British retail mogul Sir Philip Green. Rihanna revealed the meeting in a post on Twitter.com, telling fans, "Just had dinner w/ (with) Simon Cowell Philip Green, and Lucian G., and Ashley (thanks) Sandy Lane! Great night!"

December 30, 2010 02:54:45 GMT

"" is spreading its wing by taking part in Eyecon next year. The event would be the show's first convention in North America and would take place in Atlanta, GA, where the series is filmed, starting March 25 and ending on the 27th.

The only confirmed guests so far are (Stefan Salvatore) and Robert Pralgo (Mayor Lockwood). More cast and crew would be added in the days leading to the convention. These guests would treat fans with Q & A, photo taking and autograph signing. A group of lucky fans would even have the chance to have dinner with them and party at the Masquerade Ball.

December 29, 2010 07:45:29 GMT
MTV aired a raw and bold documentary called "No Easy Decision" as a holiday special and it presented an issue as hard as its title. The spin-off to "" follows the reality show's alumna Markai Durham who fell pregnant for the second time. It highlights the emotional distress that Markai went through until she reached the decision to abort the baby.

Markai, who actually was banned from talking to the press before the episode aired, wrote on her Facebook page to prepare viewers of what they would see. "I thought I was on birth control," she wrote on early Tuesday morning. "I thought I was protected I thought this would have never been anything I would have to go through. But it just shows you ...you will never know."

December 29, 2010 07:15:26 GMT

"The Princess Diaries" stars and are in negotiations to reteam for an upcoming episode of "", according to U.K. reports. Dame Julie is in talks to play the grandmother of 's gay character Kurt Hummel, while 2011 Oscars co-host Hathaway is reportedly close to signing on to play his aunt, according to the Daily Express.

It's a dream come true for Hathaway, who recently revealed she's desperate to land a guest role on the show. Devil Wears star had even worked out the whole storyline and the song she'd love to sing.

December 29, 2010 07:05:56 GMT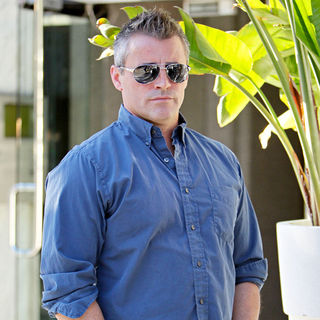 Former "Friends" star is on the verge of a major TV comeback after taking a break from Hollywood to nurse his daughter through a brain disorder and concentrate on a punky hairdo. The actor, who made his millions as clueless Joey in the hit sitcom, dropped out of the spotlight in 2006 when his spin-off show "Joey" was canceled.

But Le Blanc, who is the star of critically acclaimed new U.S. cable show "", insists he hasn't been idle. He tells TV Guide magazine, "When 'Joey' ended, it was a weird time in my life. I'd gotten divorced (from actress Melissa McKnight), and my daughter had been diagnosed with this weird brain thing. Now she's out of the woods with all that stuff. But it was a really stressful time."

December 29, 2010 04:37:40 GMT

When "" returns this January with the second half of season 2, there will be a hunk in Cameron and Mitchell's hot tub. plays Barry, Cam and Mitch's new neighbor who lives upstairs and stumbles upon the gay couple when he jumps into their hot tub unannounced.

Both Cam and Mitch are smitten by his good looks. And from the look of the episode's stills, Barry will extend his visit to inside their house, giving Mitch a back massage. The synopsis says, "Mitchell and Cameron stumble upon a mysterious neighbor who is quite the charmer."

December 29, 2010 04:13:04 GMT

Slightly more than a month away from the return episode, "" fills up the gap by releasing a special featurette about its news cast. joins the New Direction gang in the second season as Sam Evans and here are ten things about the actor that fans may find interesting.

Chord has a dog back at home and his favorite thing to do on spare time is watching football. He wants to play flute, is a true gleek for he likes to read, and will snooze after drinking coffee. He is also "constantly wanting sweet food", "secretly likes to dance", and has the bad habit of biting his nails. In the remaining two slots Overstreet said he likes to cut grass and do Riverdance.