February 10, 2011 03:56:54 GMT

D'Angelo Castro, 9, and Amanda Carbajales, 10, officially became the first winner of "". The young kids hailing from Miami won not only the judges' but also audience's love. They are entitled to a cash prize of $500,000.

The ballroom dancers beat married ballet dancers White Tree Fine Art and 11-year-old soloist Kendall Glover in the big finale. White Tree was the first to be eliminated from the Top 3, leaving kids as the possible winner(s).

February 10, 2011 03:19:53 GMT

Chuck Bass is not gone from "". sent frenzy among the show's fans earlier this month when he hinted a departure from the CW show to concentrate on big screen movies. But the actor has now denied it, saying the statement was taken out of context.

Tatler magazine quoted him as saying, "It's all about the work, you know. The feeling you get when you connect to the work. And that's what I had with Chuck Bass in the beginning - I was fascinated by him. But now, to be completely honest, I'm ready to do something else. Really ready to do something else."

February 10, 2011 02:33:24 GMT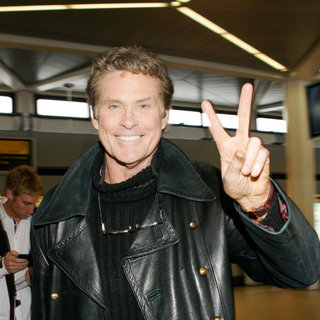 has slammed the rise of reality TV shows, insisting they have "ruined television" - despite his appearances as a judge on "" and competing in "".

The "Baywatch" actor sat on the panel of the U.S. talent finding series from 2006, but quit his duties after the 2009 season. He signed up for the TV dancing show last year, but was booted off the celebrity contest first - and he's now filming the upcoming season of "".

February 09, 2011 09:30:07 GMT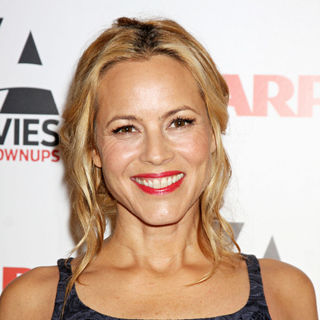 NBC's "" is ready to be remade and start its production after its inability in casting the right person to play the character Detective Jane Tennison. It is still arguable who will become Tennison but , who starred on "", has been placed in the front line to replace the previous actress .

Bello as quoted by EW said, "There may be interest in me doing it, but I haven't read anything yet or talked to anyone in-depth about it." Moreover, she said that she could not take over Mirren who has frequently won Emmy for the role. "C'mon! How could anyone compete with her? Didn't she do about 10 of them and win an Emmy every time?" said Bello.

February 09, 2011 09:28:41 GMT

When "" returns March 28, she is in for a big mess. Now that her husband Kevin is friends with Eddie, more secrets are on the verge of being unveiled. Kevin visits Jackie at the hospital one day, only to be told by Zooey that Jackie is not married.

Kevin is also doing an intervention on Jackie's addiction to pills, with the help of O'Hara. And then there's another complication in the form of . The "" actress has been tapped to play Jackie's sister-in-law who is "wild and immature" and would stay with the family for a while. EW said her recurring role will be at least four episodes long.

February 09, 2011 08:35:40 GMT

Music mogul is still refusing to name names for his "" judging panel, but he has confessed he's talking to both and . On Monday, February 7, Cowell confirmed he would be one of the three judges when the hit British talent show takes over U.S. TV later this year, but he's coy about who'll join him.

However, he did let some trade secrets slip in a new TV interview with ex-girlfriend Terri Seymour. He told the reporter for U.S. news show "Extra" he and his production team are "talking to" Scherzinger and Cole and admits his former "" judging pal is "in the mix" with the other potentials.

February 09, 2011 08:33:06 GMT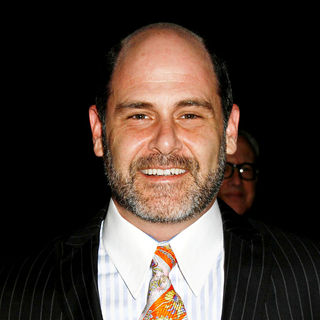 "" creator Matthew Weiner was honored with France's Vermeil Medal for his cultural contributions to society in Paris on Tuesday, February 8. The ceremony took place Paris' City Hall.

His series stars and joined the writer/producer in the French capital, where he was feted by Mayor Bertrand Delanoe. "I fell in love with Paris through the movies," said Weiner, adding that it was "very meaningful" to be given the award. "I don't get many accolades, I don't get many medals," he continued.

February 09, 2011 08:17:24 GMT

In its last-minute attempt to promote "", ABC releases a lengthy promo that has a brief glimpse of . The star is the guest star of second episode which airs February 16. He is playing a teen pop star who is about to perform at a second-rate stadium managed by 's character.

The synopsis says, "As Ben contends with catering to Eli's needs, he must also keep the rest of the employees from being distracted by the fake contest and get the arena ready in time for Eli's performance." Nick is playing Eli who in the promo slams the door in front of Ben.

February 09, 2011 07:55:30 GMT

Actress is returning to TV to romance 's character on hit legal drama "". The " star will step into the courtroom and be introduced to the show's audience as "a potential love interest" for political campaign manager Eli Gold, played by gay Scottish actor Cumming.

A source tells People.com Ferrera will appear as an economics student who plays "a central role in the political race for State's Attorney" in at least three upcoming episodes. Ferrera's first cameo will be broadcast in the U.S. later this month.

February 09, 2011 06:47:54 GMT

"" re-creates 's 2002 Oscar red carpet moment, simpsonizing her in the same stunning dress that makes her memorable. The FOX animation is going to do an Oscar-theme episode on February 20, just one week before the actual Academy Awards ceremony takes place.

In episode "Angry Dad: The Movie", Bart's cartoon about an angry dad is turned into "Angry Dad: The Movie" and quickly becomes a critics' favorite. When (guest-voicing as himself) presents the Golden Globe to Bart's film, Homer usurps the podium and gives his own acceptance speech. The film's winning streak continues with Homer taking credit at each ceremony, so when "Angry Dad" receives an Oscar nomination, Bart keeps it a secret.

February 09, 2011 06:20:12 GMT

In his best attempt to imitate , Sam combs his hair to the front and wears a purple jacket. "I gotta get that girl to the Cheerios," Sue Sylvester commented after watching Sam's performance of "Baby" in the music room.

Next week on "", Rachel tries to launch a comeback into the McKinley High social stratosphere with a little help from Brittany. Meanwhile, Sam starts a tribute band. "Bieber comes up in episode 13 as a small plot point. Sam sings a J.B. song to win Quinn's approval," co-creator Ryan Murphy previously said.

February 09, 2011 04:28:17 GMT
The son of infamous American mafia boss Louis 'Cock-Eyed' Fratto has fired off a cease-and-desist letter to MTV, insisting 's upcoming reality show "Son of a Gun" is based on his original idea.

Johnny Fratto, who is a regular guest on 's U.S. radio show, claims he came up with a reality program with the same name, centered around the daily life of a post-mafia family, in 2004. He alleges he came "very close" to landing a deal with a number of networks after producing two pilot episodes.

February 09, 2011 03:53:15 GMT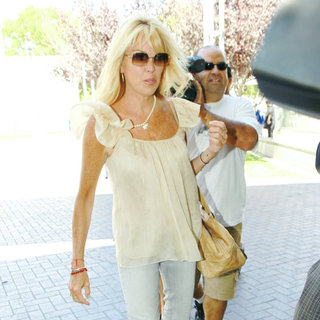 's mother Dina Lohan has taken aim at the makers of "" for a second time after they poked fun at her in the latest episode of the hit series. In the show, which aired in the U.S. on Sunday, February 6, newsreader informed 's character Sue Sylvester she had been named one of the world's biggest losers, along with Dina and her dog "Sparky Lohan".

The actress' mum was fuming at the reference and has urged Glee bosses to stop making "hurtful" references and instead produce "nice" scenes. She tells E! News, "The show has targeted everyone from gays to lesbians, Asians, disabled and each other... several groups are going after the producers including mothers' groups."

February 09, 2011 03:48:00 GMT

A judge overseeing the trial of 's physician has given the green light for the court case to be televised. Dr Conrad Murray is accused of administering the fatal dose of painkiller Propofol which led to the King of Pop's death on June 25, 2009, and last month Judge Michael Pastor ruled there is sufficient evidence to warrant a manslaughter trial.

The case begins on March 24, and on Monday, February 7, Judge Pastor agreed to let cameras into the courtroom - as long as they don't interfere with legal proceedings. The judge said he wanted the "absolute least intrusive placement" of TV cameras and has ordered local news crews to submit detailed proposals of how they will work through the trial, which is expected to last six weeks.

February 09, 2011 02:47:33 GMT

"", the new hit series from SyFy, returns next week with a possible romance for Josh. In a sneak peek clip released along with the trailer for episode "The End of the World as We Know It", a blonde nurse confronts the werewolf of what he's doing with her patient.

In the previous episode, Josh met Ray who gave him a few pointers about how to score with ladies. Ray told Josh to woo the nurse but it ended up badly. This time, Josh spends a little more time around the hospital trying to get to know his patients. He's confronted in the hallway about why he would take interest in someone even on his day off. He responds to the nagging nurse with a touch of sarcasm and can walk away with a grin knowing he had the last word.