November 30, 2009 02:53:37 GMT

Despite being the last to embark on this leg and having to perform the compulsory Speed Bump, Brian and Ericka managed become a finalist team on "" season 15. The interracial couple overtook Flight Time and Big Easy in the eleventh week by finishing third. The Globetrotters therefore, are eliminated.

Brian and Ericka were the last team to arrive last week, but they were given a second chance through non-elimination round. This week's episode kicked off with a brief recap of what happened when the married couple received the good news. In the Speed Bump, Brian and Ericka had to find an M1 lounge bar, prepare an absinthe and drink a shot.

November 28, 2009 07:26:32 GMT

"" is looking forward to have some fun in the Bahamas next week with as the guest star. In the steamy Bahamas, the love triangle between Betty, Matt and Amanda explodes, and romantic pairings abound. Things should be dreamy at the Atlantis resort, where even Shakira is staying.

Shakira has been on the show's wish list for sometime but it only happens this season. "We've mentioned her several times over the course of the series and have always wanted to work with her. She's an enormous Latina icon, as is Betty, and we thought it was a perfect fit," showrunner Silvio Horta said.

November 28, 2009 06:01:27 GMT

It has been over two weeks since the public voting of new Victoria's Secret model was opened. Two girls have come out as the finalists and they are both blond and coming from California. Either Kylie Bisutti from Simi Valley or Jamie Lee Darley from Brentwood will walk down the sexy runway on December 1 to join the other angels.

"Ironically Kylie and I, we were the closest girls in the house," Jamie comments on them advancing to the next round. Now that they are competing against each other, Jamie admits that they "haven't stayed as close." Kylie herself is more than excited to be a contender. She says, "It's been my absolute dream to be a Victoria's Secret model. I was born to walk that runway, I have the longest legs."

November 28, 2009 04:31:12 GMT

The end of "" this year will be marked with the club going to sectionals. Photos from the Fall season finale have been released to reveal the team's effort to win the competition. In one picture, Kurt, Puck and Jacob are seen sitting together to discuss a strategy.

Sectionals is finally here for the Glee Club, but when Quinn's secret unravels, the club may not be able to recover in time to compete. Meanwhile, Sue's scheming hits an all-time high, and with Emma and Ken's marriage looming, Will makes a decision that could change his life forever.

November 28, 2009 03:50:20 GMT

"" shares a good first look at two members of Justice Society of America (JSA) who will appear in the two-hour event next year. Brent Stait and Britt Irvin dressed up in costume to portray Doctor Fate and Stargirl respectively in episode "Absolute Justice", airing February 5.

Doctor Fate, in the comic version, possesses mystical powers which can be associated to sorcery. With the Helmet of Nabu, he is resistant to injury and has super power strength. Meanwhile, Stargirl is a trained gymnastic and thus she has the agility needed to fight. She also has a Cosmic Converter Belt which can shoot stars.

November 28, 2009 02:59:34 GMT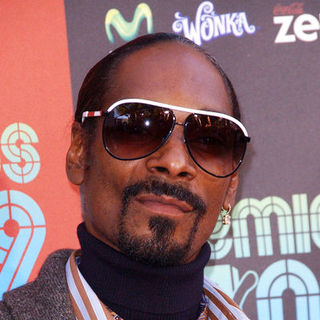 Television world may lose for daytime but it may gain . The rapper has projected an interest in having his own talk show premiered after Oprah steps down from her throne in 2011.

"I'm trying to proposition the networks right now. If you're wanting to hire a nice black exciting young male who wants to turn the TV world right up - get at me," Snoop gushed. "I heard Oprah Winfrey is leaving and there ain't nobody do what Oprah did but ahem - hello! Hello!"

November 28, 2009 02:26:54 GMT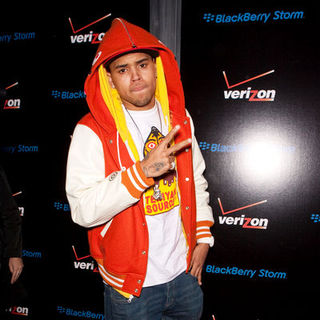 With his album coming out on December 8, is making his presence more apparent by agreeing to appear in several talk shows, even if it means he has to talk about the infamous incident with . The latest show he is going to visit will be ABC's "20/20".

The singer had done a pre-taped interview with co-anchor Robin Roberts last weekend, discussing his assault of the former girlfriend. According to Associated Press, it is an "in-depth" talk which will air on December 11. ABC spokesman Jeffrey Schneider has confirmed that Brown will not perform live and clips from the interview will air on "".

November 26, 2009 08:55:11 GMT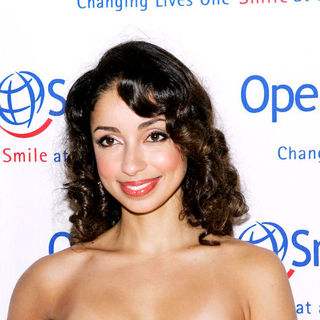 might not get the disco ball trophy on "" this season, but she earns enough credit to guest star in an NBC drama. "" has booked the singer to guest star in an upcoming episode that airs on January 6.

Her role, according to Entertainment Weekly, is the "guitar-slinging, melodramatic musician daughter of a dying 80-year-old man". The patient is under the care of 's Chloe. "Mercy", a medical drama from the point of view of the nurses, is taking a break this week and will return on December 9 before again in hiatus until next year.

November 26, 2009 08:12:56 GMT

sees a lack of Hip-Hop in the judging panel of "" and therefore, he wants to participate. The rapper thinks that the current line-up, , Louish Walsh and , have no vast knowledge about Hip-Hop that many acts from the genre cannot win the talent search.

"No disrespect to the current judges but you need people who are global, platinum-selling stars," Eminem states his reason. "You need to prepare contestants for what it's really like out there, and what sort of pressure you are going to be under." He would like to enter the show attached to his long-time music partner .

November 26, 2009 07:02:35 GMT

The Top 12 of "" season 6 have been wilted down to mere 10. Married ballroom dancer couple Ashleigh Di Lello and Ryan Di Lello are through to the next round but Karen Hauer and Victor Smalley have to stop their journey on the show.

During the deliberation, Karen and Victor were joined in the bottom three by Mollee and Nathan; and Ellenore and Ryan. All six of them had to dance for their lives if they wanted to stay in the competition. Karen was criticized for looking like she has surrendered and thus was the first to be eliminated. On the other hand, Victor delivered an energetic piece but it was not enough to convince the judges to keep him.

November 26, 2009 05:38:22 GMT

will tell about her high school years, how she was considered a freak, this Friday, November 27 on "". The episode will also feature a performance of "Bad Romance" with Ellen joining her midways in the choreography. She will also sing "Speechless".

In the interview, Ellen asks such questions as whether she wears sweatpants when she sleeps or whether she watches TV. But there will also be more serious questions like how her younger years were like. "I didn't fit in in high school and I felt like a freak," GaGa opened up. "So I like to create this atmosphere for my fans where they feel like they have a freak in me to hang out with and they don't feel alone."

November 26, 2009 03:42:36 GMT

The cast of "" gets comfy in pajamas and soft beds in an upcoming episode. Called "Mattress", it sees the club being tapped to star in a mattress commercial because Rachel thinks that famous people won't get bullied.

When the Glee Club is left out of the yearbook because of budget cuts, everyone seems to be relieved that they won't have to suffer the ridicule of years past. Everyone except Rachel, that is, who wants her legacy cemented in print. Meanwhile, Quinn makes it her mission to be in the Cheerios yearbook photo, and Will and Terri's relationship is shaken to its core.

November 26, 2009 02:37:15 GMT
NBC has announced three sets of host-musical guest partnering for the December episodes of "". Calling them the holiday editions, the variety show makes use of the buzz created by "" and "" to tap and .

Lautner who portrays wolf Jacob Black in the "" sequel will be on to host the December 12 live show accompanied by . This would be the first time for the young actor and the fifth for the rock band. It is still unclear what Lautner will do but as for Bon Jovi, they will perform the songs from their latest No. 1 album "".

November 25, 2009 08:20:00 GMT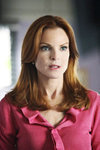 One of the several sneak peeks released for the upcoming episode of "" reveals that Bree and Karl's affair is caught by one of their friends. A slight opening in the motel curtain allows Susan to peek inside the room and discover the long-kept secret. The synopsis for the episode titled "Would I Think of Suicide?" says that Bree and Susan are literally up in arms with one another.

Meanwhile, Lynette's pregnancy causes a rift with Gaby. In another clip, Carlos is forcing Lynette out of her job by replacing her with a guy and transfers her to Florida. Lynette refuses to budge and therefore is given an office inside a closet space.

November 25, 2009 06:54:50 GMT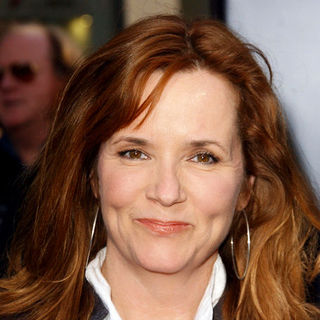 "Back to the Future" actress is visiting the small screen to be a mom for Cappie. She has been tapped to guest star on ABC Family's "" when the show returns for the second half of third season on January 25.

EW which was first to deliver the casting news said that the character will be "free-spirited". The name is April and she is married to a "non-conformist" husband, Tobias. The Ralph Burton of "", Jim Abele, will be the one playing the father.