February 22, 2011 03:33:02 GMT
In the next "", crying wolf to the cops only causes more trouble for Aria, Emily, Hanna and Spencer. After a shocking revelation from the police, the spotlight is turned on four little liars who look to be crying wolf.

But with everything pointing to Ian, how could the girls be wrong? Or could this be just another game "A" is playing with them? With the cops now demanding answers from Aria, Emily, Hanna and Spencer, will the girls come clean about "A," or are some secrets better left unspoken?

February 22, 2011 02:52:51 GMT
recently said his replacement is not to be blamed for the rating decline post his departure from CNN talk show "". King said Morgan is simply oversold, adding "He's good - but he's not that dangerous." The veteran host will now have to explain his statement to Morgan's face.

King has been invited as a guest on "" on Wednesday, February 23. Morgan first tweeted in response to King's criticism towards him, writing "Got a feeling we may need to discuss Larry's claim that I'm 'oversold' and 'not dangerous' " and "May have to twang those suspenders to prove how dangerous I really am..."

February 21, 2011 09:44:38 GMT

The 18th season premiere of "" did not end with an elimination for all the eleven teams were told to continue the race after reaching the pit stop. At the end of the February 20 episode, host Phil Keoghan handed out the teams some codes to solve as they arrived one by one. The Cowboys were the last.

In the preview for next week's episode, it looks like Jet & Cord are in big trouble. Not only they are last in position but they "have no idea" what to do with the codes. Also, tension erupts between Ron and his daughter Christina who is "nagging" him, a reminder of how they always had the same problem back in season 12.

February 21, 2011 09:11:30 GMT
Actress is set for a return to TV after 20 years if negotiations for a new thriller series come to fruition. The "Heat" star is slated to play a former CIA agent who travels to Europe to find her lost son on a new ABC pilot called "".

The project, which was initially titled "Safe" and "Hall of Mirrors", was slated to air for this summer season but since production has been delayed, it now eyes Fall premiere, September at the earliest. Production is scheduled to begin late next month in Rome, Vienna and Prague.

February 21, 2011 08:32:09 GMT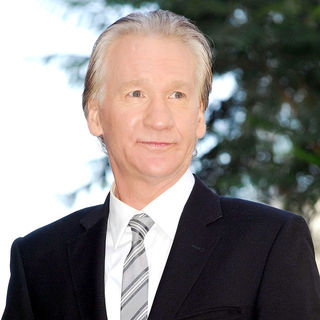 U.S. comedian 's live political debate show "" was interrupted by an angry audience member on Friday night, February 18.

The comic was talking to movie maker , broadcaster Tavis Smiley and two political pundits about the treatment of women in Muslim countries, like Egypt, when an unseen man started yelling from the audience.

February 21, 2011 07:52:31 GMT

Although he has found a project that places him on the lead, refuses to neglect the hand that feeds him. The actor who portrays Burt Hummel on "" denies that he is leaving the popular musical show despite earning a job in a FOX pilot called "Family Album", saying fans of "Glee" should not worry about Kurt's father's fate.

"I hope Burt Hummel doesn't have another heart attack and die because as part of my deal, I'm guaranteed six episodes of 'Glee' next season," O'Malley said at the Ace Eddie Awards in Beverly Hills on February 19. Burt was near death in the episode "Grilled Cheesus" but he woke up from the coma and went on marrying Finn's mom.

February 21, 2011 06:52:03 GMT

Again, Susan gets the biggest spotlight in the next episode of "" with her medical condition. Susan vows to get the most out of life when she learns that her dialysis isn't working and that, unless she receives a kidney transplant soon, she will die.

"We have that conversation where the doctor says, 'We're trying to find you a kidney but if there's anything you really want to do, do it now'," who plays Mike said. "They try not to panic but make a little bucket list and live a little more, which is fun. You can only have so much of drug addictions, comas and hit-and-runs."

February 21, 2011 03:47:50 GMT

is really channeling all his energy to the American version of "". The music mogul has reportedly informed ITV of his resignation as the judge on the U.K. show, effective from the upcoming season. "" will premiere in September this year.

Cowell allegedly told ITV chief Peter Fincham, "I'm committed to the American show and I'm not going to do both." And Cowell won't be the only one because , who is reportedly on Cowell's list as his partner for the U.S. version, is also making an exit.

February 21, 2011 02:47:50 GMT

A last minute decision has been made for "", a Lifetime movie based on the murder trial of American student Amanda Knox in Italy. According to a British media report, the TV movie, which is set to debut on Monday, February 21 at 9 P.M., has cut the blood-curdling murder scene.

This allegedly was done because Knox's family has been taunting the network to cancel the plan to air the movie while Knox is in the midst of appealing her murder conviction through the Italian court system. Knox is convicted last year for the killing of Meredith Kercher, her roommate while studying in a university in Perugia, Italy.

February 19, 2011 07:26:13 GMT

Next week, "" will be taking the same route as hit movie "". After Zatanna sends a magically spiked bottle of champagne to Clark and Lois for their bachelor/bachlorette parties, the gang blacks out after the toast, only to wake up the next morning and realize they can't remember anything about the night before.

While trying to retrace their steps, Lois realizes she lost her engagement ring and drags Oliver back to the Fortune Casino where she thinks she lost it... The two run into Fortune (guest star James Kidnie), the eccentric casino owner, who accuses them of stealing money from him. Meanwhile, Clark tells Chloe he has a memory of stealing an armored truck the night before.

February 19, 2011 05:56:45 GMT
"" has tapped and Loretta Devine to be the judges at the upcoming Regionals. The casting news comes on the heels of a casting breakdown that the show was looking for actresses to play a Sarah Palin-type of woman and a stripper-turned-nun.

The call sheet describes the character Tammy Jean as "a recent Tea Party candidate and home schooler - a real Sarah Palin type." However TV Line's source said the character "isn't really anything like the controversial former Alaskan governor."

February 19, 2011 04:55:20 GMT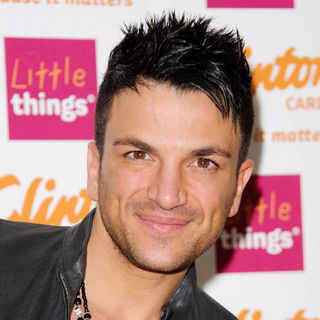 Australian singer has landed a new TV role - helping Brits deal with their personal problems. The "Mysterious Girl" hit maker was inundated with support from the U.K. Public following his split from wife in 2009 and he's now hoping to help others on the upcoming program.

He tells Britain's The Sun, "The great British public are phenomenal. I have seen first hand their encouragement and supportive messages. Now it's time to give something back."

February 19, 2011 03:57:45 GMT

Promoting the 16th cycle of "", steps up the game by releasing a video where she's typical contestants trying out for the show. She begins with giggly blonde girl who loves Hello Kitty as a designer and would do "anything" to be America's next top model except cut the hair.

The second girl Tyra portrays is model with attitude. "I'm not here to make friends," says the typical model number two. She has a tattoo of her name which makes up ANTM when abbreviated. The last girl is a goth model who pretends she doesn't want to be on the show. "I'm not a cookie cutter, I cut the cookies," goth girl says.

February 19, 2011 03:02:57 GMT

U.S. newsman has defended his CNN talk show replacement after his program received poor ratings, putting the low viewer figures down to too much hype ahead of its launch.

The 77 year old announced last summer he was leaving his nightly show and the British TV personality was revealed as the new host. Morgan dominated headlines ahead of the program's January relaunch - but his interviews have failed to win over as many viewers as King's chat show.

February 19, 2011 02:40:38 GMT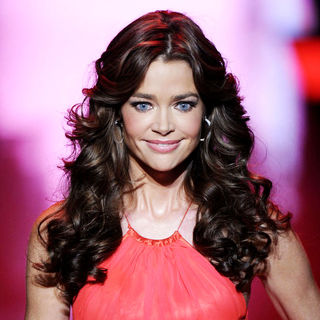 answered right away, "Heck yeah I would! It's one of my favorite shows!", when asked by Us Magazine whether she would consider joining the cast of "".

The show airing on Bravo is reportedly looking for new faces to replace Camille Grammer and Kim Richards who want an exit. A number of names like 's ex Brandi Glanville and 's wife Jennifer Flavin Stallone have been on the network's radar but none is confirmed yet.