April 06, 2011 01:28:21 GMT

, Jake Pavelka and were found on the same scene and most likely it means a new reality show. The three reality stars who are no longer attached to their respective career-starter were filming at Cafe Med restaurant in West Hollywood, California on Tuesday, April 5.

While details are still scarce apart from the taken by Daily Mail, a source told People that the secret project is concerning food. "They are revamping a restaurant from the ground up," says a source on the set of the new reality series, slated to air on VH1. "They started shooting this past weekend."

April 05, 2011 08:48:09 GMT

Clark Kent will use a phone booth to switch from a mild-mannered reporter into his alter ego of a crimefighter in the April 22 episode of "". Sneak peek to the upcoming episode has been found in form of promo pictures which offer some glimpses of the transformation.

After everything that happened with the VRA, Lois tells Clark it's best to make "Clark Kent" forgettable and awkward so people don't suspect he's The Blur. However, the two are stunned when a fame-hungry superhero from the future, Booster Gold, sweeps into town and begins making saves and posing for press ops, completely winning over the city of Metropolis.

April 05, 2011 08:21:14 GMT

Skipping last fall, The CW is back with a huge campaign to promote the return of its hit series this month. In the week "" returns, the network is giving away a 2012 Ford Focus every night until Friday, April 8. A similar campaign was held in 2008 with Honda Fit as the prize.

The CW will create custom commercials featuring stars from "", "Vampire Diaries" and "". The spots will air each night in the week where viewers can learn how to win a new Ford Focus, watch sneak previews of upcoming episodes of the shows, and get an up-close look at the all-new Ford Focus.

April 05, 2011 07:58:02 GMT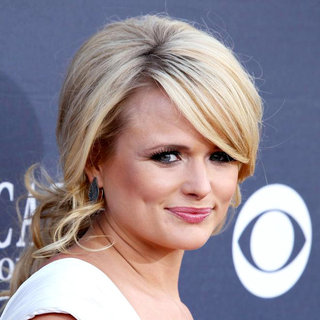 Fresh from winning four trophies at the 46th Annual Academy of Country Music Award, announced that she is taking over TV world. The recipient of Top Female Vocalist of the Year would develop a scripted program centering on a family in Texas for ABC Family.

The project is close to the country singer's life as a child growing up in Texas. It revolves around parents who are private investigators and their children who assist them in solving crimes. According to Deadline, Lambert, along with her younger brother, grew up in Lindale, TX. Her father, Richard Lee "Rick" Lambert, a retired police officer, became a private investigator in partnership with her mother, Beverly "Bev" June Lambert.

April 05, 2011 06:41:29 GMT

With the end of "" season 1, E! has prepared another Kardashian franchise to fill in the Sunday night slot. "" begins a full-throttle promotion ahead of its season 1 premiere with the release of its opening credit and a new sneak peek.

"I seriously got chills when I first saw the opening credits for 'Khloe & Lamar'," wrote on her blog. "I can't believe it's actually happening!!!! The premiere is less than a week away and I'm beyond excited. I just want Sunday to be here already!!!! ...OMG OMG OMG!!!!! Can somebody pinch me please?! LOL."

April 05, 2011 06:31:55 GMT

The April 4 episode of "" witnessed and 's fall on the stage. The professional dancer fell back in the opening second of their rumba to "Over the Rainbow", taking Kirstie along for the ride. Maksim soon got up and continued dancing although he looked holding back pain for a while.

After the performance, Maksim admitted, "My thigh just gave out. I'm so sorry. I'm so sorry. It has nothing to do with her." The judges did not underrate the overall dance based on the fall as Carrie Ann Inaba said, "Sometimes tragedy leads to an amazingly beautiful moment."

April 05, 2011 05:47:29 GMT

The presenters of hit British motoring show have been cleared by TV watchdog officials of breaching program rules after taking aim at Mexicans during a controversial episode broadcast in earlier 2011. Hosts Jeremy Clarkson, Richard Hammond and James May came under fire from London's Mexican ambassador Eduardo Medina Mora after they mocked his countrymen during a discussion about a Mexican sports car.

In the segment, which aired on the BBC in January, Hammond told viewers, "Why would you want a Mexican car? Because cars reflect national characteristics, don't they? Mexican cars are just going to be lazy, feckless, flatulent, overweight, leaning against a fence asleep, looking at a cactus with a blanket with a hole in the middle on as a coat."

April 05, 2011 04:39:56 GMT
Rapper has confirmed reports he was in the running to judge 's new "" talent show in America. The hip-hop star was approached to join the judging panel of the new series, alongside music mogul Antonio "L.A." Reid, but reveals he didn't want to make such a big commitment to the series.

He tells Digital Spy, "They asked me to do that, but I don't think that's for me. I wouldn't mind going on the show as a mentor, but not as far as a judge." The rapper, whose real name is Calvin Cordozar Broadus, Jr., made the revelation on the orange carpet of Nickelodeon's 24th Annual Kids' Choice Awards on Saturday, April 2.

April 05, 2011 04:14:57 GMT

's return to "" after spending sometime to shoot "" will be aired on April 11. Her character Thirteen has been in prison for the past year, but the real mystery for House is what she did to get there. When she exits the prison, she is taken aback to find him waiting for her, and unaware he's got plans for the two of them for the next few days.

As House probes Thirteen for more information about her crime, intent on solving the puzzle of her mysterious incarceration, they travel to an annual spud-gun competition and join forces to compete against House's much younger, overconfident rival, and along the journey uncover secrets and truths about each other. Creator David Shore said earlier this year, "We're writing an episode built largely around her return. I know [fans] are speculating about what happened to her during her absence, and I don't want to rule anything out." Thirteen was last seen in May episode last year.

April 05, 2011 03:42:06 GMT

Two familiar faces are back to "" next week. In "Chuck Versus the Family Volkoff'", a bad day gets worse when Sarah throws Chuck a surprising relationship curveball as the CIA orders Vivian Volkoff assassinated. In order to prove Vivian's innocence, Chuck must put his trust in a dangerous ally, her father Alexei Volkoff.

and are back as Vivian and Alexei respectively. "We'll delve deeper into the Volkoff story we've set up," said in an interview. "We'll see more of Chuck's mom, of course. And I think, later in the season, we'll touch on Sarah's family and what happened with her mother. How much we'll touch on that, I'm not sure."

April 05, 2011 03:17:38 GMT

"" enters the third week and some have shown progress. Hines Ward, who got 23 in the second week, gets positive reviews from the judges for his samba. Len Goodman exclaims, "Your mother's proud of you, and I'll tell you what, I'm proud of you," and Carrie Ann Inaba says, "You're dancing the samba, like you've been dancing your whole life." He earns 25 out of 30.

also wows the judges with her waltz. Bruno Toli gushes, "You are like a vision from heaven, and you danced like an angel." Len says, "It had grace, it had elegance, it had fluid movement. This is my favorite season! For me, at this moment, you're the one. That was brilliant!"

April 05, 2011 02:28:09 GMT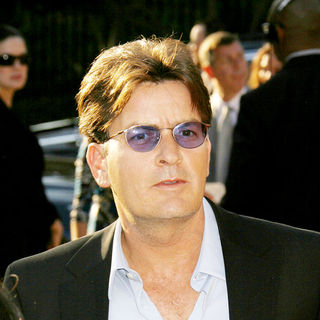 really knows how to make jokes on what is supposed to be a serious issue. The 45-year-old has posted a video which sees him spoofing his own famous "20/20" interview in which he was pressed with some questions regarding his alleged drug problem.

Sheen inserts new footage in response to ABC News correspondent Andrea Canning's repeated questions. He is seen showing many different slogan-embossed shirts, making fun of his own catchphrases, and posing with cigarettes hanging out of his nostrils and ears.

April 05, 2011 01:37:39 GMT

Less than a week after being officially announced, "" has been previewed in a trailer. It starts out as leaves the governor's office and declares in his speech that he won't be back to his acting career.

Claiming that he will only be a private citizen, Arnold slips into his "Super Suits" when a crime threatens the city. The trailer gives a glimpse of the superhero in action as he fights the bad guys in form of evil robots.

April 04, 2011 08:55:24 GMT

The first fifteen minutes of "" have been made available for viewing pleasure ahead of its premiere. It has a gory scene where mutilated bodies are scattered on an icy land. Three men who ride into the forest are attacked by strange creatures with glowing blue eyes.

The next scene introduces the various members of the Family Stark. A man seen in the previous footage later appears again and it is known that he is a member of the Night's Watch who fled his post. Another bloody scene graces the screen as the man gets his death punishment.

April 04, 2011 07:36:57 GMT

"" is not only promising a guest staring appearance from member Amanda Michalka but also a night of the dead. The CW has released a promotional poster of the April 19 episode, where Amanda aka AJ would appear for the first time in her three-episode arc.

Marti visits the store where her deceased father's guitar picks came from and meets Deidre (Amanda), who helps Marti uncover another piece of information about her father. "Marti meets Deirdre along the way while unraveling the mystery surrounding Rex, the father who died when Marti was three years old," exec producer Kevin Murphy told Zap2it. "Deirdre is a local in the Memphis music scene who works in a guitar shop where Rex used to play. She may hold a piece of Marti's puzzle and also have a mystery of her own."