December 29, 2010 07:45:29 GMT
MTV aired a raw and bold documentary called "No Easy Decision" as a holiday special and it presented an issue as hard as its title. The spin-off to "" follows the reality show's alumna Markai Durham who fell pregnant for the second time. It highlights the emotional distress that Markai went through until she reached the decision to abort the baby.

Markai, who actually was banned from talking to the press before the episode aired, wrote on her Facebook page to prepare viewers of what they would see. "I thought I was on birth control," she wrote on early Tuesday morning. "I thought I was protected I thought this would have never been anything I would have to go through. But it just shows you ...you will never know."

December 29, 2010 07:15:26 GMT

"The Princess Diaries" stars and are in negotiations to reteam for an upcoming episode of "", according to U.K. reports. Dame Julie is in talks to play the grandmother of 's gay character Kurt Hummel, while 2011 Oscars co-host Hathaway is reportedly close to signing on to play his aunt, according to the Daily Express.

It's a dream come true for Hathaway, who recently revealed she's desperate to land a guest role on the show. Devil Wears star had even worked out the whole storyline and the song she'd love to sing.

December 29, 2010 07:05:56 GMT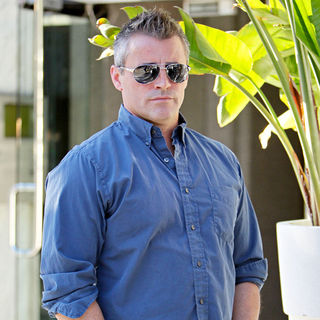 Former "Friends" star is on the verge of a major TV comeback after taking a break from Hollywood to nurse his daughter through a brain disorder and concentrate on a punky hairdo. The actor, who made his millions as clueless Joey in the hit sitcom, dropped out of the spotlight in 2006 when his spin-off show "Joey" was canceled.

But Le Blanc, who is the star of critically acclaimed new U.S. cable show "", insists he hasn't been idle. He tells TV Guide magazine, "When 'Joey' ended, it was a weird time in my life. I'd gotten divorced (from actress Melissa McKnight), and my daughter had been diagnosed with this weird brain thing. Now she's out of the woods with all that stuff. But it was a really stressful time."

December 29, 2010 04:37:40 GMT

When "" returns this January with the second half of season 2, there will be a hunk in Cameron and Mitchell's hot tub. plays Barry, Cam and Mitch's new neighbor who lives upstairs and stumbles upon the gay couple when he jumps into their hot tub unannounced.

Both Cam and Mitch are smitten by his good looks. And from the look of the episode's stills, Barry will extend his visit to inside their house, giving Mitch a back massage. The synopsis says, "Mitchell and Cameron stumble upon a mysterious neighbor who is quite the charmer."

December 29, 2010 04:13:04 GMT

Slightly more than a month away from the return episode, "" fills up the gap by releasing a special featurette about its news cast. joins the New Direction gang in the second season as Sam Evans and here are ten things about the actor that fans may find interesting.

Chord has a dog back at home and his favorite thing to do on spare time is watching football. He wants to play flute, is a true gleek for he likes to read, and will snooze after drinking coffee. He is also "constantly wanting sweet food", "secretly likes to dance", and has the bad habit of biting his nails. In the remaining two slots Overstreet said he likes to cut grass and do Riverdance.

December 29, 2010 02:56:54 GMT
Wilson Cruz of "My So-Called Life" makes a return to ABC by guest starring on "". The first look of him as a groom whose bride got a freak accident on their wedding day has been released. It looks like Callie would be the attending doctor and do the talking.

Cruz will appear in the January 13 episode where another blast from the past by the name of is also in. Some spoilers have come out about this episode, including the fact that Callie will announce a big news. Reports say she is not giving Arizona a kind welcome after her surprise return from Africa.

December 28, 2010 07:50:39 GMT

Last week, Gabe Okoye and Brittany Matyi, who lost $800,000 in "Million Dollar Money Drop", were invited back to the game show. It was revealed that their answer for a question given by host Kevin Pollak had been wrongly deemed incorrect.

The couple risked the money on one question, "Which product was sold in stores first, the Macintosh computer, the Post-It Note, or the Sony Walkman?" Gabe confidently chose "post-it notes", but they were told that Walkman came out a year before the post-it notes.

December 28, 2010 06:18:36 GMT

Andrew Lloyd Webber is in talks with U.S. TV executives over plans to bring his "Wizard of Oz" talent search to America. The composer is hoping to launch a television casting show to find an unknown to play Dorothy in the musical - as he's done in the U.K.

His U.K. show will launch in February 2011 with newcomer Danielle Hope as his leading lady and Michael Crawford returning to the London stage. He hopes his American TV talent search will prove to be healthy competition for 's new "" show.

December 28, 2010 04:44:34 GMT

Beside dealing with the aftermath of Wisteria Lane riot and the mystery of Paul shooting, "" will also be filled with Lynette's anger toward Renee. In a new clip of episode "Assassins", Renee confesses to Lynette that she once slept with Tom, but she swears it meant nothing.

"Assassins" will air January 2, 2011. The fate of Paul who was gunned down at the end of "Down the Block There's a Riot" is revealed; Susan's life hangs in the balance after being trampled by the rioting mob; Keith moves in with Bree but is shocked when Orson pays a surprise visit; and Gaby finds it difficult to purge all traces of Grace from her life in order to repair her relationship with Juanita.

December 28, 2010 03:14:56 GMT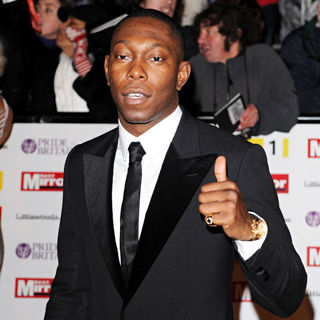 's attempts to forge a TV career have flopped - the British rapper's talent-spotting show "Must Be the Music" has been axed. The "Bonkers" hitmaker launched the American Idol-style program in the summer, touring his native Britain to seek out stars of the future.

But bosses at Sky One were unimpressed with the show's viewing figures and will not be commissioning a second series. The rapper was a judge on "Must Be the Music", alongside Texas frontwoman Sharleen Spiteri and jazz star .

December 28, 2010 02:48:37 GMT

"", a new TV series about alien invasion on earth, has got its first trailer. Starting with a narration of the alien arrival from children's point of view, the clip continues to show a group of soldiers and civilians struggling against the occupying alien force.

Starring and , the TV series is the latest project by Steven Spielberg. Wyle is Tom, a college professor and father of two who leads the group. Bloodgood is Anne Glass, a therapist who works with the surviving children to help them cope with the traumatic situation. They are joined by and as an orphaned teenager helping running the community and a fierce leader of the resistance respectively.

December 27, 2010 08:02:01 GMT

Ahead of "" premiere on January 9, 2011, NBC shares new footage which combines action-packed scenes with some behind-the-scene footage. Brief interviews with its main actors like , and are included as well.

It's a good cop Vince Faraday "who was framed for a crime he did not commit, assumed dead by his family, by everyone, and takes on the persona of The Cape which is a comic book character that he used to read to his son," Lyons explained the character he is playing in the TV series.

December 27, 2010 06:04:34 GMT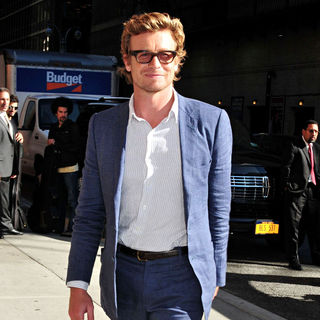 is finalizing a multi-million dollar deal with Warner Bros. Television, Deadline reported. "" actor strikes as many as $30 million with the giant company, and that figure includes the money he is paid in his current contract.

Details about the new deal have been revealed. Baker will add another year to his current six-year contract. The actor playing Patrick Jane, a consultant of the fictionalized "California Bureau of Investigation," will also get a producer credit beginning the fifth season of the TV series.

December 27, 2010 02:59:36 GMT

and are going to reprise their "" characters at the TV series finale. Playing Sarah Henrickson and Scott Quittman respectively, Seyfried and Paul were sent packing for Portland near the end of previous season.

"Both Amanda and Paul really wanted to be a part of the last episode, even though they were both shooting movies," co-creator Will Scheffer told TV Guide. His partner Mark Olsen added, "It was special. Literally and figuratively it was a family getting back together."

December 25, 2010 06:58:24 GMT

After a picture of Hanna getting a visit from her three friends Spencer, Aria and Emil surfaced, now a new image of her mother Ashley comes to hospital hits the web. Hanna is resting on the bed, while Ashley is sitting on a chair near the bed with a magazine opened on her lap.

The hospital visit will be featured on "Moments Later", the upcoming episode of "", which airs January 3, 2011. Aria, Emily, Hanna and Spencer and those around them, must deal with the aftermath of what happened in Rosewood, PA one mysterious night.