News
>
Celebrity Gossip
September 22, 2005 05:01:58 GMT
Rock guitarist , who also is the founder of the band , was awarded honorary citizenship in the state of Rio de Janeiro for his work with Brazil's poor and abandoned children. Page was honored for supporting "Casa Jimmy," a residential shelter set up in 1997 in the Rio district of Santa Teresa.

Presented with the honor at a ceremony on Tuesday at the House, Page commented "The greatest satisfaction is not the decoration. It is knowing that I am able to help someone who needs help." Run by the British charity Task Brasil, Casa Jimmy offers medical and psychological support for street kids and pregnant teenagers as well as food, clothing and help in job training. More than 300 children have benefited from it.

News
>
Music News
September 22, 2005 04:15:13 GMT
Rapper emerges as the new champ at Billboard Top 200 as his album "The Peoples Champ" debuts at #1 on the chart this week. With first-week sales of 176,800 units in the U.S. alone, he successfully drops last week's champ, 's "Late Registration" to No. 2 with 165,000 copies. Meanwhile, San Diego rock act is at No. 3 with "Nothing Is Sound" sold of 131,000 copies.

's latest "Jasper County," which finishes fourth with first-week sales of more than 117,000copies is followed behind by at No. 5 with their debut offering" PCD" sold close to 99,000 copies. Former Beatle is at No. 6 with his "Chaos and Creation in the Backyard" sold close to 92,000 scans.

News
>
Celebrity Gossip
September 22, 2005 03:51:57 GMT
Two thumbs up for the like of , , and director Paul Haggis, all of whom have been added to the list of filmmakers to be honored by the Hollywood Film Festival next month. Gyllenhaal is set to receive the Hollywood Breakthrough Actor of the Year Award, which will be handed during the event's Hollywood Awards Gala Ceremony October 24 at the Beverly Hilton.

As for McAdams, she's named Hollywood Breakthrough Actress of the Year, and Haggis will be named Hollywood Breakthrough Director of the Year for his work on "."

News
>
Celebrity Gossip
September 22, 2005 03:35:37 GMT
For life isn't merely about rap. Rapping indeed isn't everything for him and so he steps his feet beyond, inked a deal to develop a reality television series with A. Smith & Co. Productions that was announced Wednesday. The show will be a journal of "the day-to-day life" of the hip-hop rap artist.

Speaking about his new project, Nelly said "I look forward to showing my fans what my world is about and bringing more attention to my nonprofit organizations." The show is on target to be on air sometime next year.

News
>
Celebrity Gossip
September 22, 2005 03:21:12 GMT
Just three months after his split from British TV presenter Lisa Snowdon, actor has been reported to find a new woman. It's Italian heiress Gianna Elvira Cantatore, with whom he reportedly closes with.

Clooney reportedly dating Gianna since they met through mutual friends. As a source tells British magazine Star, "He met her over dinner at a hotel near his villa in Lake Como. Gianna had a bouquet of white daisies delivered to him the next day. He has even met her family."

News
>
Celebrity Gossip
September 22, 2005 03:07:36 GMT
Not only his former wife that sparks news, does too. The star is slated to guest star on two episodes of "ER" this season, playing a character who is a veteran of the first Gulf war as well as working his way through med school as a paramedic.

"I'm a big fan of the show and (executive producer) John Wells, and we have been trying to work together for a long time . . . I appreciate that everyone was able to work it out so I could do this great guest spot on ER in time to start the second season of "Jake in Progress." So said Stamos.

News
>
Movie News
September 22, 2005 02:51:29 GMT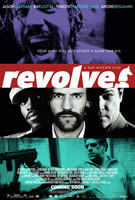 Criticisms proven very influencing and that have made British director Guy Ritchie makes up his mind. As he said Tuesday, he decided not to cast wife in his latest movie "" in order to avoid the kind of response from critics that he received when he cast her in his last film "Swept Away."

"Do you think they would let me get away with that? I did that last time, it didn't work." Richie said in an interview with the London Times. Further he remarked, "The critics have been harsh all through my career, but it doesn't affect me. I've accepted the rules of the game."

News
>
Movie News
September 22, 2005 02:28:47 GMT
Hollywood actress seemingly likes challenge a lot. Approvingly the beauty has signed on to play the role of a chef in Castle Rock's romantic comedy drama "Mostly Martha." Her portrayal in the Scott Hicks direction, which screenplay written by Carol Fuchs, would be something new for her.

The story of "Mostly Martha" will follow Zeta-Jones' chef as her life changes when she becomes the guardian of her young niece. We'll soon able to see how and could she fulfill her duty well as the film production will be begun January next year.

News
>
Celebrity Gossip
September 22, 2005 02:14:00 GMT
Australian band ending their long journey looking for the right person to fill the right place in their formation. And they come up with J.D. Fortune, publicly declared him as their new singer on CBS' "Rock Star: INXS" Tuesday, ending 13 weeks of American Idol-style competition among 15 performers.

"He's very passionate," said bassist Beers about the Canadian singer. "He's got a lot of energy. And we feel comfortable about what he's going to bring to INXS and appreciate what we are offering him more than anybody. He's now an equal member of the brain trust of INXS performance-wise and in the studio. And that will unfold as we go along."

News
>
Celebrity Gossip
September 21, 2005 05:03:00 GMT
Fans, collector, young or old, female or male. Any body, no matter who they are, they are free to join the auction, starting Oct. 2 at http://www.juliensauctions.com, to get 's 1956 Austin Princess, the modified hearse featured in his 1973 documentary, "Imagine." Complete with Lennon-signed registration, the car is valued at $200,000 to $300,000.

Other items offered at the auction, to conclude live Oct. 29 in Las Vegas, include the white suit Lennon wore for ' "Abbey Road" crosswalk album cover, the embroidered jacket he wore in "Imagine," 's 1961 daily appointment book, her personal phone and address book and Charlie Chaplin's grandfather clock, used in his 1918 short film, "How to Make Movies."

News
>
Music News
September 21, 2005 04:42:39 GMT
. It's been so long that we do not hear about them anymore. Though, they still alive anyway, make a sudden return to the musical spotlight with five nominations for the 2005 Q awards, including Best Track and Best Album for their latest release "Don't Believe The Truth," which Q magazine describes as "their most focused, reflective and relaxed album to date."

Competing the Manchester band is another British band, , who nabs four nominations, one of which is the Best Album category for "Parachutes" and "A Rush of Blood to the Head" in 2000 and 2002 respectively. Also there is singer , American group and Irish rockers who receive three nominations each.

News
>
Music News
September 21, 2005 04:19:17 GMT
American rock and roll band is growing up. They will on January next year release their as-yet-untitled third album via RCA Records, for which producer David Kahne went for a sound that is "a lot clearer and brighter. The vocals are up. David really taught Julian how to accept his voice and hear it over the top of the mix," said manager Ryan Gentles to Billboard.com earlier this year.

That's a bit about the album that offers bigger and more eclectic sound as well. The album's first single, "Juicebox," reportedly is driven by a heavy riff of Henry Mancini's "Theme From Peter Gunn" and an intense vocal performance from frontman Julian Casablancas, who repeatedly pleads, "Why won't you come over here?" Don't wait any longer just go get it.

News
>
Movie News
September 21, 2005 03:54:14 GMT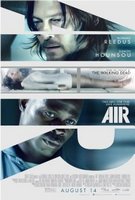 Edgar Wright is to direct the adaptation of the Jon Ronson book "Them: Adventures With Extremists," Variety reported. Mike White has written the script for Universal Pictures, while and will produce under their Universal-based Black and White banner along with Wright and Nira Park.

The film, simply titled "," is described as a "conspiracy comedy" about one woman's journey to unmask the secret rulers of the world. Despite all, there's no word on a start date and who'll star in.

News
>
Celebrity Gossip
September 21, 2005 03:32:51 GMT
Heartland rocker has been chosen as one of this year inductees at the Rock and Roll Hall of Fame. Joining him is jazz legend and rap pioneers Grandmaster Flash & the Furious Five who also considered for the 21st class of Rock Hall.

Inductees, among others include , the O'Jays, the Pretenders, Percy Sledge and , are selected by a panel of musicians, music industry professionals and journalists. Results will be announced before the end of the year with formal induction traditionally taking place in March at a ceremony in New York.

News
>
Music News
September 21, 2005 02:59:46 GMT
Just like the title of her single, and American Music Award nominations belong together. The R&B diva led the 33rd annual AMA, scheduled for Nov. 22 at Los Angeles' Shrine Auditorium and will be broadcast live by ABC, earning four nominations including Favorite Female Pop Singer and Favorite Female Soul Singer.

Moreover, Carey's album "The Emancipation of Mimi" is up for Favorite Pop/Rock Album, to compete "Breakaway" by and "American Idiot" by , who earned three nominations each. Other multiple nominees among others; with three nominations, , , , , , and , who all racked up two nominations apiece.