News
>
Movie News
June 06, 2007 02:29:27 GMT
Successfully establishing his Fear of God Films shingle, Oscar winner has picked up a title to be the first film feature coming from the studio, Variety has reported.

Entitled "Dolce's Inferno", the project is a contemporary romantic comedy which focuses on a hardnosed L.A. gossip columnist who falls in love and watches his world spin out of control.

News
>
Celebrity Gossip
June 06, 2007 02:00:20 GMT
and off again. The couple reportedly has decided to end their romance, and worse, they ended it over the phone.

Source close to the couple said they split just before Memorial Day weekend for an undisclosed reason. Though so, rumors on the street say it was Hudson who broke the bond because she felt he doesn't have enough time for her which made her considered that he can't be in a committed relationship.

News
>
Music News
June 05, 2007 10:14:01 GMT
With the kick off date coming nearer, singer couple and adds the acts joining them in 2007 Soul2Soul Tour. Among the names taking the honor is young country crooner who shot to fame for her song "Tim McGraw".

Beside Swift, the couple also asked The Warren Brothers to join them and previously announced Lori McKenna. In a joint statement McGraw and Hill said, "We wanted to continue to grow and expand the experience for the fans. We have a personal connection with all of these artists and their music and look forward to them joining us on tour."

News
>
Movie News
June 05, 2007 09:35:14 GMT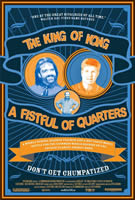 After the documentary here comes the feature adaptation.

Variety has come up with news informing that New Line Cinema is on the fast track to develop "" based on the lauded documentary flick set to open in theaters on August 17 this year.

News
>
Music News
June 05, 2007 09:34:38 GMT
Rapper who parted ways with Disturbing Tha Peace in 2004 is now back under the recording house wing to release fourth album tentatively titled "Love It or Hate It".

"This album is definitely going to be more reality," Chingy said in a statement. "I'm not saying the last three weren't reality, but this one will be even more real. I was always lyrical when I was younger, but then I became geared to making hit records."

News
>
Celebrity Gossip
June 05, 2007 09:22:36 GMT
The long-awaited wedding date of and his fiancee Penny Lancaster has been confirmed. The aging but still agile rocker has confirmed the date, and it will be June 16th later this year.

Stewart reportedly let slip his wedding date to pal at the Raisa Gorbachev Foundation Dinner at Hampton Court Palace, England on Saturday June 2nd. "My wedding is in two weeks. Start looking for the gift," the star was overheard as saying.

News
>
Movie News
June 05, 2007 09:19:14 GMT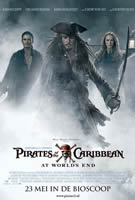 Surpassing the glory of its two predecessors, "" continues to strive high on the worldwide box office as it has already collected sensational gross-to-date of $624 million in its second week of release, president of Walt Disney Studios Marketing and Distribution Mark Zoradi proudly announced yesterday, June 4.

Scoring a satisfying number of $44.2 million in domestic market, the last part of Disney's "Pirates of the Caribbean" trilogy gloriously added another $105.4 million in its international sophomore spin to thereby make up a total $149.6 million for its worldwide income on the weekend ended June 3, 2007.

News
>
Celebrity Gossip
June 05, 2007 08:59:36 GMT
is single no more. The former singer reportedly has found the love of her life. And the lucky guy is Kieran Richardson, a British soccer player.

On the dating speculation, rumors on the street say that the soccer player has spent most of his free time with Kelly. Sources were overheard saying, "The two have been dating on and off for a few months now - but things are starting to heat up ... [Kieran] even hired a plane to take him to Cannes to watch Kelly perform last week. And the two spent the entire weekend together." Neither of them released any confirmation concerning the report though.

News
>
Music News
June 05, 2007 08:48:52 GMT
In an event to honor songwriters, will make an appearance and witness the induction ceremonies of inductees. He will join the bunch of artists attending the gala on June 7 at Marriott Marquis Hotel in New York.

Besides the induction of songwriters Don Black, Jackson Browne, Irving Burgie, Michael Masser, Bobby Weinstein and the late Teddy Randazzo, the event will also honor with Hal David Starlight award and with Johnny Mercer award.

News
>
Movie News
June 05, 2007 08:48:08 GMT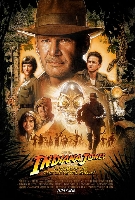 This sure is a great chance hard to be missed of.

That's right, filmmakers of "Fourth Installment of the Indiana Jones Adventures" are holding an open casting call for those aged 18 or older to be the extras in a sequence where the titular character tears through campus on a motorcycle along Chapel Street in New Haven.

News
>
Movie News
June 05, 2007 08:34:38 GMT
Also known as a prolific stage actor, is now setting his eyes to develop a new big screen version of William Shakespeare's famous play "The Merchant of Venice", the man himself has revealed to The Argus.

Intended to be a modern take of the drama, the project will be set in Las Vegas in the 20th century with its script being penned by John Logan, known for his writing works in a number of Hollywood hits like "" and "." It is learned that the idea came out of an argument the two had after Logan described it as a "loathsome play".

News
>
Celebrity Gossip
June 05, 2007 08:25:23 GMT

She turns 32nd on Monday June 4th. And Esquire magazine, as if as a way to celebrate the big day, made public its July 2007 edition featuring almost naked on its cover. What a smart way to celebrate a birthday.

It's a must, I guess, for you to take a look at her posing for the publication. She looks extremely beautiful and sexy. Aside, the actress and mother of four recently sat with Marie Claire and spill the bean on her motherhood and partner as father to her children.

News
>
Celebrity Gossip
June 05, 2007 07:58:59 GMT
That is pregnant with her first child with longtime boyfriend , it's true. The couple, who has put to rest pregnancy speculation, is said to welcome the arrival of their first child this winter.

Cohen and Fisher attended Sunday's MTV Movie Awards, during which the actress was seen often rubbing her belly. Upon meeting a group of friends, one of them screamed, "congratulations on the baby!" while Cohen quickly answered "Thank you!"

News
>
Movie News
June 05, 2007 07:45:06 GMT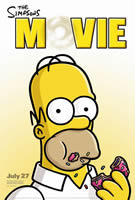 The famed pop punk band is getting an animation treatment this time. TV Squad has delightfully brought in report stating that will be featured in "" and will perform their own version of the Danny Elfman theme song for the flick.

Supporting the tidbit is The Hollywood Reporter which confirmed that the trio would appear as themselves with "crazy things" happening around them. However, further details about their involvement in the film's plot are being kept under wraps though it is informed that their rendition of the theme will be released as a single on July 24.

News
>
Music News
June 05, 2007 07:37:32 GMT
will visit the band who has been living inside a 'bubble' placed at Hudson River Park's Pier 54 in New York City. The singer will work with the band on the song "Wasted" that is to be included in Cartel's second album.

Before Wyclef, Cartel has had collaboration with Choir of Harlem and New York street musicians on some tracks for this album. The band will leave the bubble on June 12 and immediately hold a concert on the pier. The result of their album writing during the bubble stay will be out July 24 via Epic Records.