News
>
Movie News
August 27, 2007 08:40:22 GMT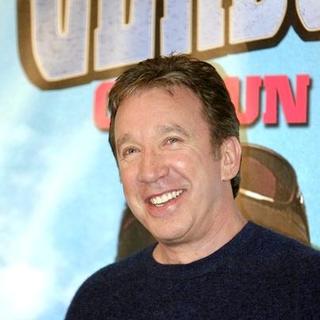 Good relationship between Walt Disney Pictures and appears to keep moving on well. Set to repeat the successes they both struck through last year's "" and recently-released "", the two are reportedly teaming up again for a new comedy titled simply "Brothers (2008)."

Variety said the funnyman has been attached to topline the project for the studio while also being set to pen its screenplay alongside Matt Carroll, who just sold the script for "Random Acts of Cruelty" to Columbia Pictures. Story is said to center on a racially mixed pair of adopted brothers who are framed for a crime and forced to team up.

News
>
Movie News
August 27, 2007 08:07:28 GMT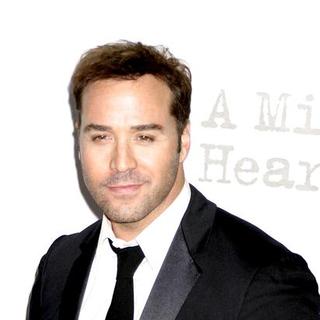 Providing handfuls of information following 's statement on his new vehicle "The Goods: The Don Ready Story", The Hollywood Reporter has delightfully come up with important details about the project which funnyman is set to produce.

Said pic has already been greenlighted by Paramount Vantage, the paper's site revealed that the comedy would focus on a used-car liquidator who gets hired to save a struggling dealership during a Fourth of July weekend sale. Accompanied Ferrell as the producers are Adam McKay and Chris Henchy, who both are assuming the duties via their Gary Sanchez Productions shingle.

News
>
Movie News
August 27, 2007 07:25:51 GMT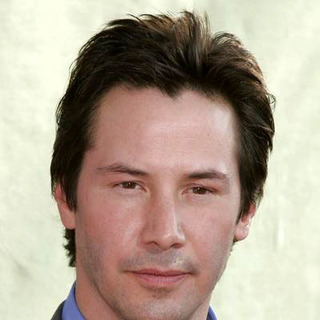 Becoming the first acting talent to board the cast, has given his commitment to topline "", 20th Century Fox's remake of its 1951 sci-fi classic of the same name.

In this new version, Reeves will fill the role of Klaatu, a humanoid alien who arrives on Earth, accompanied by an indestructible, heavily armed robot, carrying a warning to world leaders that their continued aggression will lead to annihilation by species watching from afar. Pic thereby marks the actor's return to the sci-fi realm after "The Matrix" trilogy while putting him in back-to-back films for Fox of which Fox Searchlight division is backing up his newest starring vehicle "The Night Watchman."

News
>
Music News
August 27, 2007 06:53:47 GMT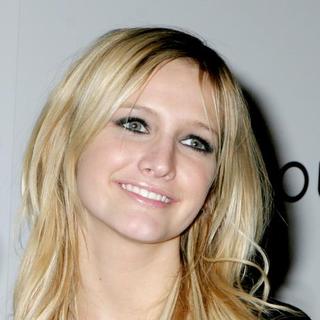 's official site has announced that her third album will arrive this November. The reported star-studded new album was initially scheduled for October release.

Although the street date is within a short period of time, no title for the album or first single has been announced. The working of this set meanwhile, has begun since last year with rumored collaborators revealed sporadically.

News
>
Movie News
August 27, 2007 06:47:34 GMT
Set to create a very different version of L. Frank Baum's "The Wonderful Wizard of Oz", Warner Bros. Pictures is joining forces with Village Roadshow Pictures to work on "Oz", a revisionist take on the author's popular children book based on an idea by Todd McFarlane, who made a grotesque twist to the tale through his "Twisted Land of Oz" action figures.

McFarlane's idea, whose vision of "Oz" is a dark, edgy and muscular PG-13, was fleshed out and pitched by "" scribe Josh Olson, who will pen the screenplay for the project. McFarlane himself reportedly is poised to produce alongside Basil Iwanyk of Thunder Road with Rick Benattar to executive produce.

News
>
Celebrity Gossip
August 27, 2007 06:26:07 GMT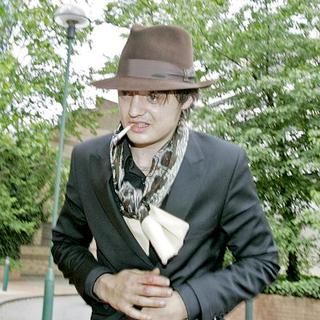 ends up in rehab, again. The troubled rocker is reportedly staying at the $600-per day Clouds House, a clinic just outside Salisbury, Wilts, England where and were previously patients.

"He really needs help, and we're grateful he's getting it," a friend of Doherty told the Daily Mail. In the rehab facility Doherty is required to do the so-called "Therapeutic Duties," including tidy his room, make his bed, keep his personal belongings in order, vacuum the lounge, and set the tables for dinner.

News
>
Music News
August 27, 2007 06:10:24 GMT

A new song from has got its video online officially. The music video for 'They Like Me', a second single pulled from the group's debut album '' was premiered worldwide on MTV on Thursday, August 23.

The video has now been roaming file sharing websites like YouTube. The song has in the producer line and is currently at # 98 in Billboard Hot 100. The album has so far sold under 200,00 copies despite the popularity of 'Party Like a Rockstar'.

News
>
Celebrity Gossip
August 27, 2007 05:53:07 GMT
Nick Hogan, the son of famous professional wrestler , was seriously injured in a high speed car accident Sunday night August 26th.

According to the explanation obtained by TMZ it is reported that the accident occurred at around 7:31 p.m. ET on Court Street, a main drag in downtown Clearwater, causing the entire street to be shut down for hours.

News
>
Movie News
August 27, 2007 05:41:49 GMT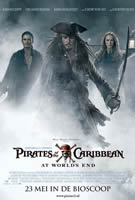 The teens finally made their choices on their most favorites this year as the 2007 Teen Choice Awards delightfully listed out its winners in the ceremony taking place Sunday night (August 26) at Gibson Amphitheatre at Universal Studios Hollywood.

Coming out as the big winner in movie categories was summer blockbuster flick "" for it not only was named Choice Movie: Action Adventure but also led its stars , , and to take the titles of best action adventure actor, actress, and villain, respectively.

News
>
Music News
August 27, 2007 04:54:23 GMT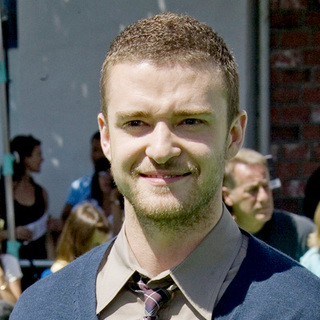 , a regular in Teen Choice Awards, wins big in music category by gaining his 21st win this year. The singer who was serving his tour in Winnipeg accepted through a video webcast the honor for most Teen Choice wins, be it in film, TV and music.

In the video he said, "I have a whole house full of Teen Choice surfboards now. And they just never get old. I go surfing on a different one every day. And that's a lot of days to go surfing." The Ultimate Choice Award that he gained was accompanied with other winnings like Choice Male Artist and Choice Payback Track for 'What Goes Around...'.

News
>
Movie News
August 27, 2007 04:42:13 GMT
Wanna take your buddies along to watch 's "" together in theaters for free? Try winning the first prize of "Halloween" contest then.

That's right, folks, Dimension Films is giving you the chance to get a free screening of the flick in your own town with twenty of your friends. Just send the studio a photo that depicts your take on the "Halloween" series via , where you can also see the latest images posted by other participants.

News
>
Celebrity Gossip
August 27, 2007 04:34:43 GMT

It is all about the teen and the teen power proves work at this year annual Teen Choice Awards Sunday August 26th. "High School Musical 2," which is the sequel to the Disney Channel Original Movie "High School Musical," is one big winner, being given the Best TV Movie Award, besting its heavy contenders, including "Jump In!", "Life Is Not A Fairy Tale: The Story", "The Initiation of Sarah," and "The Naked Brothers Band: The Movie".

"High School Musical 2," in addition, also wins its actor the coveted title of "Male Hottie," with the "Female Hottie" surfboard goes to actress . successfully seizes the award of "Choice Music: Breakout Artist-Female" from the other award nominees, including , , , and .

News
>
Celebrity Gossip
August 27, 2007 04:13:20 GMT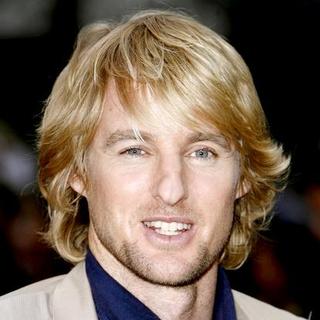 This just in. was rushed to hospital for an alleged suicide attempt.

The actor was rushed to St. John's hospital in Santa Monica, California on Sunday August 26th by ambulance after police and paramedics responded to a 911 call from his home shortly after noon. It is reported that one of Owen's family members found him with a sliced left wrist. To make matter worse, he also is said to have taken an indeterminate amount of pills.

News
>
Movie News
August 27, 2007 04:04:47 GMT
On the heels of her helming stint in "", Betty Thomas is currently in discussions to replace Gurinder Chadha on the director's chair for 20th Century Fox's long-in-development project "", Variety has reported.

The big screen adaptation of the long-running TV series, pic has been learned to be developed as a comedy instead of drama feature. Filming is being eyed to start January next year based on script written by Pam Brady who has been hired as replacement to Robert Harling.

News
>
Music News
August 27, 2007 04:02:11 GMT

Apparently, the recent ballad dubbed 'Baby Boy' that did recently is an unreleased material that is piled with another song which is now being leaked also. 'It Feels Nice' is a song which is new to music fans but not to the artist.

Due to the anticipation of Britney's new album, any sound which is new from her is marked "new single". However, 'Baby Boy' that leaked few days ago and the new one 'It Feels Nice' are said to be old materials that went unreleased. Although still to no confirmation, they are not to appear in the new album which is now due early 2008.