News
>
Celebrity Gossip
July 31, 2007 04:19:04 GMT

The union between and is officially over by the time judge signed off their divorce settlement Monday July 30th.

Los Angeles Superior Court Commissioner Scott Gordon signed the legal papers, thus making the split official. Both Brit and K-Fed didn't attend the court hearing and were instead having their lawyers, Laura Wasser and Mark Vincent Kaplan, to represent them.

News
>
Celebrity Gossip
July 31, 2007 03:46:30 GMT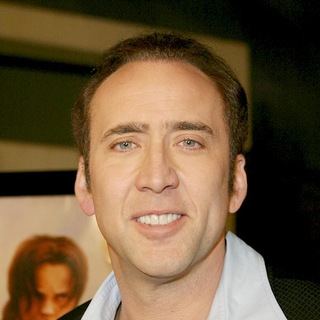 While acting has become very familiar for him, not with writing a comic book. As for , it is a new experience for him. The actor is teaming up with son, Weston Cage, unveiled their comic book titled "Voodoo Child" Sunday July 29th at the Comic-Con International convention.

As of the story, "Voodoo Child" tells about a teenager, named Gabriel Martin, who was murdered 200 years ago then revived with special powers in New Orleans following Hurricane Katrina to fight corruption, which is personified by the owner of a construction company who is descended from a man involved in the boy's murder years ago.

News
>
Movie News
July 31, 2007 03:22:45 GMT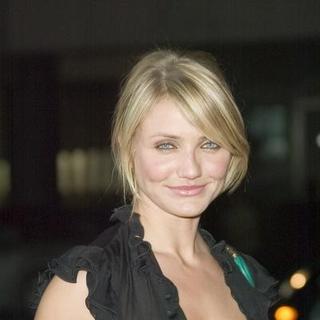 Set to exhibit her dramatic skills on screen, has signed on to star in "" which New Line Cinema is about to develop based on Jodi Picoult's 2004 novel of the same name.

Here the beauty will play a former defense attorney who returns to the courtroom to defend herself and her husband when they get sued by their 13-year-old daughter for emancipation. The girl was conceived as a genetic match for her older sister with the hope she could prolong the life of her cancer-ridden sibling.

News
>
Movie News
July 31, 2007 03:07:35 GMT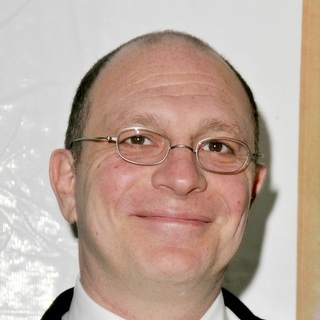 Keeps filling its plate with future comic-book adaptations, Warner Bros. Pictures is on the move to develop "" based on the upcoming Michael Hague graphic novel following its successful acquisition of the screen rights to the work, Variety has learned.

Story is said to center on a strange explosion that leaves everything else in the world intact but shrinks all humans to six inches tall. Survivors then are forced to face a new social order in which man is no longer at the top of the food chain - and is confronted by a new and greater existential threat.

News
>
Celebrity Gossip
July 31, 2007 03:05:04 GMT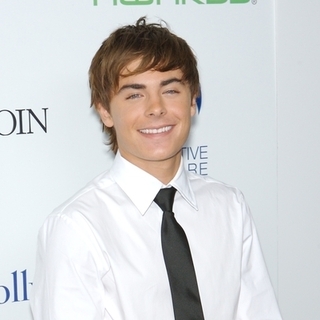 Nickelodeon Kids Choice Awards, the world's only kids dominated awards ceremony, is approaching the UK public for the first time ever. And to mark its debut in the nation, the event organizers have recruited British pop rock band to host the award show, slated to take place on October 20th at London's ExCeL arena.

Prior to the big day, fans can vote for all the awards by logging onto and have a chance to win tickets to come along. Just make sure you read the award nominees list before you vote.

News
>
Movie News
July 31, 2007 02:34:23 GMT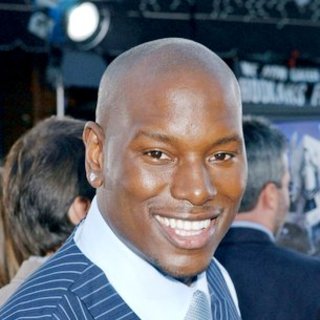 Giving an update on the casting of "", director Paul W.S. Anderson has openly revealed to IGN Movies at this yearís San Diego Comic-Con that and have both joined as the cast members of the flick.

"Jason Statham's playing Frankenstein and Machine Gun Joe's played by Tyrese Gibson. And Joan Allen is the big villain baddie of the movie, which I'm very excited about," the British filmmaker informed. "She's gonna kick Statham's ass!"

News
>
Celebrity Gossip
July 31, 2007 02:08:07 GMT

and , they are among numbers of celebrities recruited to pose for Gap's fall ad campaign, "Classics Redefined," captured by acclaimed photographer Annie Leibovitz.

The singer and comedian are joining the likes of , , , , and , all of whom pose for the campaign to be featured across Canada online and outdoors as well as in the September issues of magazines, like Elle Canada, Fashion, Flare and Wish among others.

News
>
Movie News
July 31, 2007 02:02:50 GMT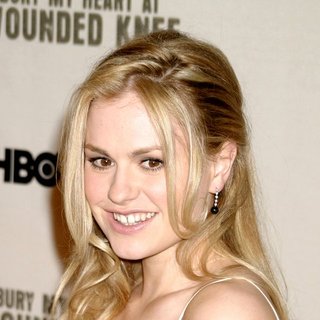 Going for the same destination, , Stephen Rea, and have all given their agreement to take starring roles in "", a big screen production coming from Mark Damonís Foresight Unlimited shingle.

Based on Franz Kafka's classic spooky novelette of the same name, the drama horror concerns on a man who finds himself suddenly turning into an insect. Project reportedly will be made under a $9 million budget.

News
>
Music News
July 30, 2007 09:55:10 GMT

's first single "Who's Gonna Find Me" from their new album has been released in U.K. today (July 30). Sporting their signature guitar-driven sound, the British band has even shot the video for the single.

The single is available in both usual CD format and 7 inch vinyl. For the CD version, track "Laughing Eyes" is put on the B-side and the music video is added as a bonus. There will be two versions of the 7" vinyl format, one contains track "The Voice" while the second one gets the radio session of "Ghostriders in the Sky".

News
>
Movie News
July 30, 2007 09:39:58 GMT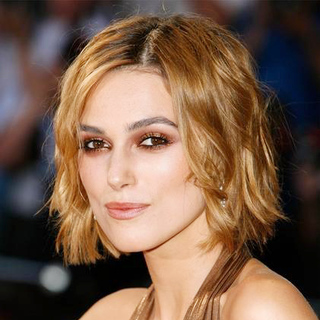 Really establishing her name in period drama pieces, is reportedly poised to topline "", an adaptation of Amanda Foreman's bestselling biography of Georgiana, duchess of Devonshire, which Pathe and BBC Films are co-financing.

Here the beauty will play the titular character, described as the Princess Diana of the time, who lived in an extravagant, profligate and promiscuous life of political and romantic intrigue. Becoming an important power-broker amidst Britain's ruling elite but also running up catastrophic gambling debts, the 18th century aristocrat was alternately feted and reviled, in the meantime being widely caricatured by the popular press.

News
>
Movie News
July 30, 2007 09:13:41 GMT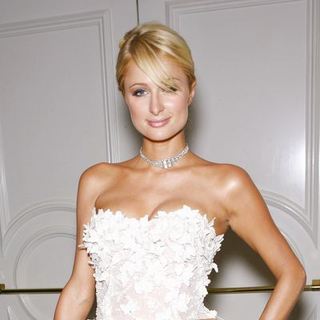 Still determines to work her way in acting, has surprisingly reached deals to take starring part in Twisted Pictures and Lionsgate Films' full-blown musical thriller "", thereby joining Paul Sorvino and in the cast.

Directed by Darren Lynn Bousman, pic is set in 2056 during which a plague nearly destroys the human race and survival is dependent upon being able to finance a pricey organ transplant. Hilton, who will also sing in the project, is billed to portray a daughter of the organ transplant magnate, played by Sorvino, who is the villain of the piece.

News
>
Music News
July 30, 2007 09:05:44 GMT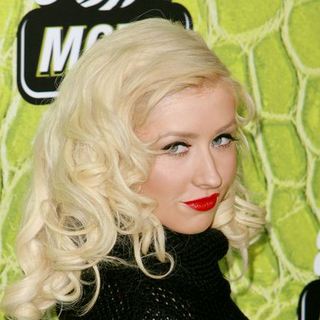 is too ill to proceed with her concerts in Australia. The Back to Basics tour had to scrap off its last two shows on Sunday (July 29) and Monday (July 30) because Christina's cold was getting worse.

"I want to personally apologize to all of my fans for having to cancel my last two shows here in Melbourne," Christina said in a statement. "Unfortunately, I have fallen ill with a bad flu virus. This is one of the best cities in the world to perform in and I am truly disappointed that I won't be able to share my show with you all. Thank you for all of the continued love and support and I hope to perform for you all again next time."

News
>
Movie News
July 30, 2007 08:45:15 GMT
The list of movies featured at this year's Toronto International Film Festival keeps growing larger as organizers of the event have smoothly added eight more titles to the lineup, all being placed in the Special Presentation slot.

The first four of these latest additions are learned to be "", "", "", and Tom Kalin-directed drama picture "." Among the group, "Wild" and "Seattle" are learned to about encounter their world premiere at the festival.

News
>
Movie News
July 30, 2007 07:37:06 GMT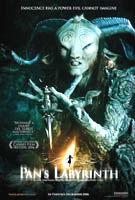 Preserving its tradition in encouraging and recognizing the positive portrayal of Latinos in all media as well as increasing Latino representation at all levels of the entertainment industry, the Imagen Foundation once again listed out the honorees of its Imagen Awards for this year's celebration held on Saturday, July 28 at Walt Disney Concert Hall.

Coming out as the top scorer in film slot was surrealistic feature "" which triumphantly got deemed Best Picture, beating out strong competitors like "" and "." Pic also led helmer Guillermo del Toro and star Ivana Baquero to receive Best Director and Actress honor, respectively.

News
>
Celebrity Gossip
July 30, 2007 07:03:03 GMT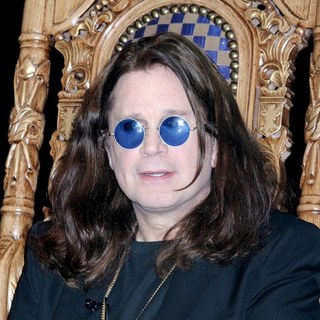 is recuperating after having a blood clot surgery.

The rocker was in Colorado for Ozzfest 2007, which took place at Coors Amphitheatre on Saturday July 28th when he was complaining of leg pain for most of the day. Following the show's end, Osbourne was taken to Rose Medical Center where he later on underwent surgery on his leg for a blood clot.