News
>
Movie News
May 05, 2007 04:59:22 GMT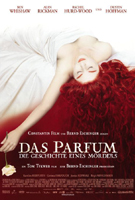 Nominated for eight categories at the 57th annual German Film Awards, also known as the Lolas, gothic thriller "" delightfully collected most honors as the prestigious ceremony took place yesterday night, May 4, at Berlin's Palais am Funkturm.

Being triumphant in technical categories, the picture garnered trophies for Best Cinematography also Best Editing as well as Best Set, Costume, and Sound Design. Though so, the movie failed to win helmer Tom Tykwer the Best Director title, which was eventually nabbed by Marcus H. Rosenmueller for "Grave Decisions."

News
>
Celebrity Gossip
May 05, 2007 04:51:55 GMT
The "Golden Boy" wants to test his dancing skill. reportedly has signed on for the next season of "Dancing with the Stars."

His willingness to join the show is said came up upon watching fellow boxers Evander Holyfield and Laila Ali showed off their skills on the TV contest.

News
>
Celebrity Gossip
May 05, 2007 04:28:47 GMT
The University of Southern California has picked as the recipient of its first Honorary Alumni Award.

The iconic American actor and Academy Award-winning film director and film producer is slated to receive the honor next week, the same day he collects his honorary doctorate from the top college.

News
>
Movie News
May 05, 2007 04:21:47 GMT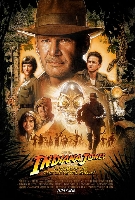 Up for now, there is still no sign of veteran actor Sean Connery giving his nod to be cast in "Fourth Installment of the Indiana Jones Adventures" yet it appears that his character, Professor Henry Jones, has been submitted into the flick's screenplay instead.

Confirmed the inclusion is the movie's executive producer George Lucas as he received an honor from the San Francisco Film Society on Thursday, May 3.

News
>
Celebrity Gossip
May 05, 2007 03:39:12 GMT
First it was mannequin, and now sculptures. has been the subject of a bronze sculpture series, "Sphinx," by artist Marc Quinn.

The supermodel was used in a bronze display at the "Mary Boone Gallery" in New York City. Quinn unveiled seven new bronze sculptures of the supermodel in various yoga poses, which are claimed to show the beauty as "a knotted Venus of our age."

News
>
Movie News
May 05, 2007 03:36:37 GMT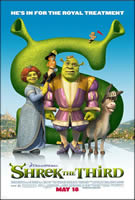 The coming of "" is only within two weeks yet it does not mean that there is no new look for fans to take a sneak peek at.

Yes, in counting the days to the release of the highly-anticipated animated flick, a new trailer has been exclusively posted online at in High Definition. Apart from the clip, the site also provides character guide and previous trailers of the movie as well as funny games that the visitors can play.

News
>
Celebrity Gossip
May 05, 2007 03:10:24 GMT
Everyone can take a sigh now that representative from Def Jam has put to rest a rumor claims had been killed in plane crash in North Carolina, while flying to Las Vegas for this weekend's big fight.

Rumors are swirling early Friday May 4th that Jay-Z was in a plane crash while he was heading to watch the / Floyd Mayweather Jr. boxing fight in Las Vegas this weekend. It is said that his plane crashed near Asheville, North Carolina in the Smoky Mountains.

News
>
Music News
May 05, 2007 03:07:20 GMT
In the competition for 2007 Classical BRIT Best Album, a record commemorating late wife has stolen classical fans endorsement. 's "" won out of nominees like , Katherine Jenkins, Alfie Boe and Bryn Terfel.

McCartney wrote the fourth classical album when his wife Linda McCartney was in the battle of breast cancer. The project came to a two-years halt for he decided to direct his attention to Linda. When she passed away in 1998, McCartney geared it up until its release in 2006.

News
>
Movie News
May 05, 2007 02:50:23 GMT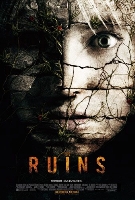 Making a follow-up to the inclusion of , filmmakers of "" have added three more talents namely , , and to accompany the "" star in the cast lineup, The Hollywood Reporter has learned.

Based on the Scott B. Smith best-selling novel, the thriller horror concerns a group of friends whose leisurely Mexican holiday takes a turn for the worse when they join a remote archaeological dig in the jungle, where something evil lives among the ruins. Tucker has already been billed to play a guy named Jeff who persuades the group to come along.

News
>
Celebrity Gossip
May 05, 2007 02:45:09 GMT
It's official. has been charged with driving under the influence, stemming from a late night car accident in Los Angeles last week.

The rapper was charged Friday May 4th with driving under the influence, driving with a blood-alcohol level of .08 or above, and failure to provide proof of insurance.

News
>
Celebrity Gossip
May 05, 2007 01:59:15 GMT
was sentenced to 45 days in jail. That's hot.

A Los Angeles judge sentenced the hotel heiress to 45 days in county jail Friday May 4th for violating her probation. The socialite must start her sentence at the Century Regional Detention Facility on June 5th or else serve a 90-day jail term.

News
>
Music News
May 04, 2007 09:53:34 GMT
While many artists saying yes to commemorate Princess Diana in her memorial concert, said otherwise. She had to let go the chance to perform due to commitment in Live Earth.

Composer expert Andrew Lloyd Webber tried to talk her into joining the concert by reprising her role as Evita Peron. She immediately rejected it since she realized it would consume her rehearsal time for Live Earth.

News
>
Movie News
May 04, 2007 09:46:31 GMT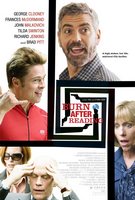 Being ambitious in making the project as a real high-profile feature, filmmakers of "" is holding negotiations with to get him joined the likes of , , and in the dark screwball comedy.

If both sides finally reach an agreement, Malkovich will likely assume the lead role of Ozzie Cox, a former CIA agent who loses the disc of the memoir he is writing. As for McDormand and Clooney, the two have already been billed to portray Cox's philandering wife and an assassin, respectively, while what role Pitt will play is still unclear.

News
>
Music News
May 04, 2007 09:31:32 GMT
Australian singer has to postpone the date in Manchester, England after his throat was making trouble. Doctor diagnosed him as having a throat infection and quickly ordered him to rest in bed.

The country star was supposed to hold a show in Manchester on April 28. According to a note posted in his official website, he will make up the date when he visit the city again in October for a concert.

News
>
Movie News
May 04, 2007 09:15:55 GMT
Undaunted by the critics' negative reviews in her latest starring vehicle of "", is landing her next acting stint in a comedic feature entitled "."

Representative of the beauty told PEOPLE that the pop sensation would topline the project as the titular character, a down-on-her-luck actress who enlists in the Marines.