News
>
Celebrity Gossip
October 10, 2007 03:47:39 GMT

Surprise, surprise, is engaged to be married.

The R&B and pop singer is engaged to footballer boyfriend and her daughter's father Darren Byfield.

News
>
Celebrity Gossip
October 10, 2007 02:56:32 GMT
Pleaded no contest to DUI charges, is heading for the jail soon.

The actor, well known for his role of Jack Bauer on the Fox television series "24," has been pleaded no contest to drunken driving Tuesday October 9th in a Los Angeles court where prosecutors asked that he be jailed for 48 days.

News
>
Celebrity Gossip
October 10, 2007 02:21:15 GMT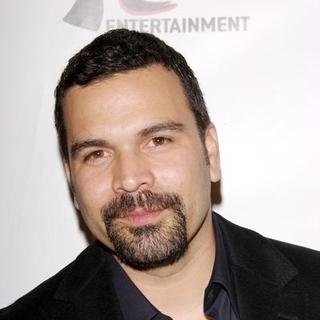 is now a happy married man.

The "Desperate Housewives" actor married longtime girlfriend and son's mommy Marcea Dietzel in a private ceremony in San Antonio on September 22nd, show publicist Chandler Hayes said.

News
>
Celebrity Gossip
October 10, 2007 01:48:07 GMT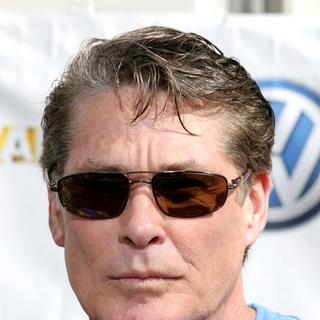 is reported to have had a drinking relapse and is currently in a LA hospital undergoing detox.

Explaining on the hospitalization, the star's representative Judy Katz issued a statement, confirming "David had a brief relapse and immediately recognized the importance of addressing it with the assistance of his doctors. He is doing fine and will be back home in the morning."

News
>
Movie News
October 09, 2007 09:41:09 GMT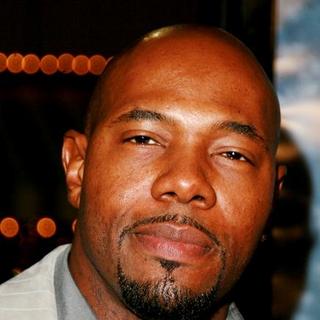 Seems "" will have a tough on-screen rival to face against. Variety has just reported that acclaimed filmmaker Antoine Fuqua is poised to handle helming task on a new big screen feature titled "Escobar", which will be a biopic about notorious Colombian cocaine trafficker Pablo Escobar.

Project is based on "Mi Hermano Pablo," a book written by Roberto Escobar Gaviria, Escobar's brother. Gaviria is known to have served as the accountant and confidant to Escobar while his company, STL Holdings, committed the life and literary rights of the Escobar family.

News
>
Music News
October 09, 2007 09:40:49 GMT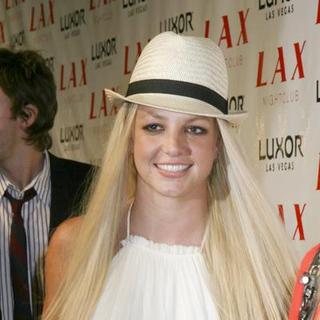 ' 'Gimme More' music video has finally got its 'official' release on MTV's TRL yesterday (October 8). For those expecting a huge difference to the iTunes one that was premiered on Friday, October 5, might as well be disappointed.

In the TRL video, Britney is still serving double roles as a stripper and her innocent audience. Apparently this version is more 'friendly' towards the end where shots of Britney being topless are cut here and there. Other than that, this version and the leaked one from iTunes are pretty much the same.

News
>
Movie News
October 09, 2007 09:32:32 GMT

The black-haired, steel-gray eyed immortal being will probably not only have just one chapter of his adventures brought to the big screen. , the official Edgar Rice Burroughs tribute and weekly webzine site, has came up with delightful news claiming that Disney/Pixar, which appears to have secured the film rights to "John Carter of Mars", is intending to develop the movie as a trilogy.

The site reported that pre-production has got heated up on the flick, an adaptation of Burroughs's 11-volume Barsoom series. Pixar's honcho Jim Morris, director Andrew Stanton, and screenwriter Mark Andrews were said to have spent a morning exploring the massive Edgar Rice Burroughs archives in the ERB, Inc. offices on Ventura Blvd while also discussing the project with Burroughs representatives consisting of Danton Burroughs, Sandra Galfas, and Jim Sullos.

News
>
Celebrity Gossip
October 09, 2007 09:20:36 GMT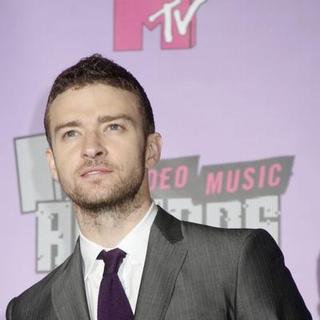 is now part of the Mountain Gate Country Club.

The pop singer is reported to have obtained a membership at the Los Angeles exclusive golf club "after biding his time and waiting for a hard-to-come-by vacancy."

News
>
Movie News
October 09, 2007 08:32:00 GMT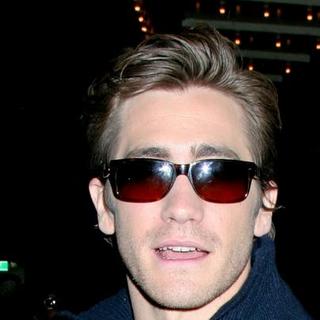 Works are lining up for to do. Recently signed to take part in "" alongside and , the actor has now got picked up to topline a new action feature from DreamWorks Pictures called "Untitled Moon Project."

Story is reported to focus on a private expedition to the moon and the race for lunar colonization. "" helmer Doug Liman will direct as well as produce alongside Simon Kinberg and Alli Shearmur, former Paramount co-president of production, who ankled the studio earlier this year.

News
>
Celebrity Gossip
October 09, 2007 08:12:23 GMT

breaks her silence. The Aussie pop star spills the bean on such issues, as her battle with breast cancer, four-year romance with former boyfriend actor , and her dream of having children. Here it is an excerpt of her interview with British Glamour magazine for its November 2007 issue.

Claimed her cancer battle as "astonishing," Kylie did admit that she feared her singing career would be damaged when she was diagnosed with breast cancer back in 2005. "It is hard to express what I have learned from that, but a deep physiological and emotional shift has happened," so the songbird said in a statement adding that "What I believed before my ill-ness has only been enhanced since, and that's that beauty comes from within. But I don't see myself the way other people see me."

News
>
Movie News
October 09, 2007 07:49:48 GMT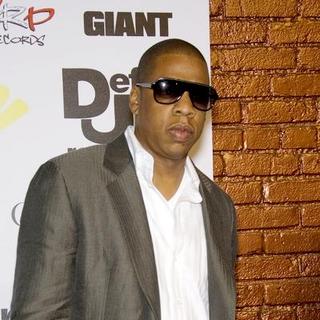 Getting inspiration for his upcoming album "" from the movie of the same name starring , apparently is also inspired to develop a big screen version of the record.

"What I really plan to do is shoot [American Gangster, the album] as a movie. Like a better Streets is Watching," so the rap mogul informed AllHipHop.com in a recent interview. "Doing it like a musical. Real stories and get somebody in there thatís [going do to]...real writing. Someone to shoot it like ĎGodfather.í I know thatís a little ungracious, but thatís how you gotta place it..."

News
>
Music News
October 09, 2007 07:43:43 GMT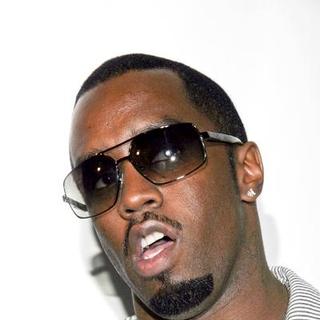 A man is issuing a lawsuit against from his cell block. James Sabatino who formerly worked as consultant in Diddy's 'Bad Boy Entertainment', claimed that the rapper owes him $19 million through his work with the late

Sabatino admitted he flew B.I.G. to Miami in 1994, for the rapper to record a 17 minutes vocal and 90 minutes worth of video. With no written contract, the rights were considered reserved to Sabatino since he paid for the expenses and the studio cost.

News
>
Celebrity Gossip
October 09, 2007 07:31:51 GMT

Now rehab outpatient is back to work and she does it well. Very well indeed for a start after months long away from the industry. Only days after her departure from the exclusive Cirque Lodge Treatment Center in Utah LiLo has done her first ever post rehab interview and photo shoot with OK! Magazine.

Among some issues she discussed with the publication is her second DUI arrest in less than two months, about which the actress-singer said "[I hit] rock-bottom. Everything in my life came to a point where I had to make a decision; the arrest that night helped me come to a point where I had to make one."

News
>
Movie News
October 09, 2007 07:03:52 GMT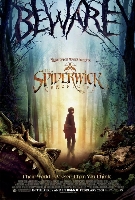 Another layer covering upcoming flick "" has been unveiled. USA Today has delightfully posted handfuls of production photos for the movie online, brought by Paramount Pictures, the studio distributing the fantasy adventure.

Most of the them joyously reveal the images of some fairy creatures that moviegoers will find in the flick when it hits theaters on February 15 next year. Those featuring include the sprite, common goblin, hogoblin, Red Cap the bull goblin and its gang, plus the boggart, funnily described by helmer Mark Waters to be like the Incredible Hulk when he gets upset or angry.

News
>
Music News
October 09, 2007 07:02:51 GMT

The prestigious Q Awards has handed its Breakthrough Artist to , the outspoken singer who triumphed through single 'Foundation'. The British event that took place at London's Grosvenor House Hotel on Monday, October 8, also found , and as big winners.

McCartney took the title Q Icon Award while thanking his Beatles bandmates and his late wife Linda McCartney on the acceptance speech. He said, "I would like to thank George, John and Ringo, the boys. I would like to thank Linda for seeing me though some real tough periods, and my beautiful family, my kids, who are fantastic."