News
>
Music News
May 22, 2007 06:14:37 GMT
is back on the saddle with a new record and a series of performances. Revealing on recent interview, vocalist Nick Hexum said that the band, which is known very experimental in its genre, records this one 'back' to their usual rock sound. He also made sure that this one would not repeat the same mistake 2005's "" did.

"I would say we kind of go through a general cycle of making a more straight ahead album that comes quickly and then we kind of rotate to more of a departure where we take a longer time making the album and inventing more new styles," Hexum said.

News
>
Celebrity Gossip
May 22, 2007 06:13:32 GMT
is about to invade Broadway so you better get ready for that. The R&B singer reportedly is in talks to play Maggie the Cat in a new Broadway revival of "Cat on a Hot Tin Roof."

The revival, to be directed by Debbie Allen, was slated to open later this year but was pushed back to accommodate Beyonce's schedule as producers want a bigger name than Broadway star who is said to have agreed to play Maggie.

News
>
Movie News
May 22, 2007 05:12:43 GMT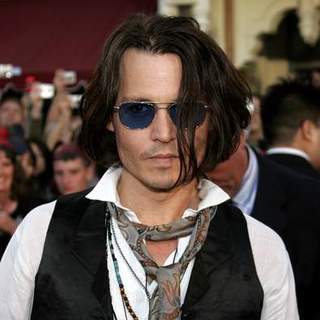 Hysteria emerged from Disneyland in Anaheim, California on Saturday night, May 19 as the theme park was filled with numerous guests cheering for "" stars in their celebration of the flick's .

All eyes fixed on the 1,000-foot long red carpet that stretched along the park's Main Street USA up to Frontierland by the time , , , , and director Gore Verbinski walked down there on their way to a stage in front of Tom Sawyer Island.

News
>
Celebrity Gossip
May 22, 2007 05:11:36 GMT
What do and have in common beside that of their music career? It's business interest. The rock stars are teaming up to open a burlesque club.

Concerning their intention, the twosome has bought former New York Mafia haunt Little Charlie's Clam Bar in Little Italy and plan to launch an exotic striptease nightspot there this autumn.

News
>
Movie News
May 22, 2007 04:38:41 GMT
Finally get chance to appear together on the big screen, Hollywood couple and have come onboard to topline an Aramid Entertainment-financed comedic feature entitled "" that also marks Hawn's feature directorial debut.

Flick will focus on a woman who travels through India to Kathmandu to bury her husband's ashes but loses them along the way. Handling producing matters are Michel Shane and Anthony Romano, who both previously executive produced 20th Century Fox's sci-fi actioner "."

News
>
Celebrity Gossip
May 22, 2007 04:21:34 GMT
has licensed his name to yet another project, teaming up with TNT Sports analyst and former NBA player Kenny Smith to create a new TV show.

The Oscar winning actor spills the bean to TheSportsInterview.com, "We have been doing an interesting show about an NBA player that has to live at home. That's the basis of it - a guy living at home with his family."

News
>
Movie News
May 22, 2007 04:10:11 GMT
On the brink to take foray into action genre, "" director Jieho Lee is engaged in negotiations to helm "" for Lionsgate Films, which currently is fast-tracking the flick.

Adapted from Eidos Interactive's upcoming videogame of the same title, the film is said to present plot mimicking that of the game and so, revolves around mercenary Kane and medicated psychopath Lynch who team up to seek revenge on a shadowy organization for which the former one once worked.

News
>
Movie News
May 22, 2007 03:27:34 GMT
Giving it a go, Screen Gems is on the track to develop a movie titled "" from Michael Baisden's best-selling novel of the same name telling about a gigolo in existential crisis, Variety has learned.

Story centers on a handsome Julliard graduate who puts his aspirations for a music career on the backburner after he becomes a male prostitute who makes a fortune as the hired companion of married women. Baisden, host of the ABC Radio Network show "Love, Lust and Lies," covered all of those bases in his novel, which instantly became a bestseller after he self-published it in 1999.

News
>
Celebrity Gossip
May 22, 2007 03:26:37 GMT
Hollywood action star was convicted for bringing muscle-amping hormones into Australia earlier this year and thus was ordered to pay nearly A$13,000 (US$10,690) in fines and costs.

New South Wales state Deputy Chief Magistrate Paul Cloran said the 60-year-old actor did not have a valid prescription for dozens of vials of human growth hormone found in his luggage when he visited Sydney in February on a promotional tour.

News
>
Celebrity Gossip
May 22, 2007 02:55:17 GMT
, former frontman, was arrested Sunday May 20th at his home in Boca Raton, Florida, and charged with assault related to domestic violence, stemmed from an apparent confrontation with his wife, former Miss New York Jaclyn Nesheiwat.

Speaking on the unfortunate, a sheriff spokesman explained, Stapp returned to his residence at about 8 a.m. after a long night of partying and was confronted by wife Jaclyn who began quizzing him on where he'd been. At that point, he became defensive and the couple started arguing.

News
>
Celebrity Gossip
May 22, 2007 02:42:56 GMT
On the heat of her marriage preparation, comes a new report that suggests is planning to adopt with fiance .

The "Desperate Housewives" star reportedly is desperate to become a mother and can't wait to settle down and start a family of her own.

News
>
Celebrity Gossip
May 22, 2007 02:17:08 GMT
Whenever does something, he always does it in the biggest way possible. And when he invades South Africa, he does mean it. The St. Louis rapper is in talks for another deal besides that he signed with South African based distributor Mojalife to distribute his Vokal, Applebottom and Pimp Juice brands. The star is in negotiation to host a localized version of MTV's hit series "Pimp My Ride."

On that new project, it is said that their first deal has led Mojalife to in succession reach a deal with UK-based Screen Ventures and MTV Networks to produce 52 episodes of "Pimp My Ride," with Nelly planned as the host.

News
>
Movie News
May 21, 2007 09:29:02 GMT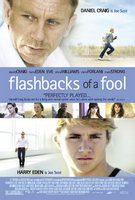 Only few days after being said to topline Edward Zwick's "", has again landed a new acting stint for his burgeoning resume.

The actor reportedly is about to star in a dramatic feature entitled "", which details the story of a hedonistic British actor whose Hollywood career begins to nosedive in his 40s. His childhood friend's death causes him to journey back home for the funeral and so, prompts flashbacks to his teenage experiences, including the tragedy that forced him to flee for a new life.

News
>
Movie News
May 21, 2007 09:25:11 GMT
It's been quite a long time since filmgoers saw stunningly play a real-life character in "Erin Bronkovich", but need not weary, folks for she soon will step once again into the area in her new project.

Yes, the Oscar-winning actress is said to have reunited with Working Title Films to develop together a movie about wildlife conservationist Joan Root, who got murdered earlier this year in her Kenyan home. Here, she will take double duty as the leadstar and producer, the latter being conducted via her Red Om Films.

News
>
Movie News
May 21, 2007 09:02:31 GMT
Turning into a new field, supermodel is preparing to descend from the catwalk to spark a new profession as film writer and director.

The beauty has revealed that she will go behind the camera for the first time to work on a film feature inspired by her own life, saying that she is going to start filming it after she delivers her first child by boyfriend Gregorio Marsiaj.