News
>
Celebrity Gossip
September 12, 2007 04:49:39 GMT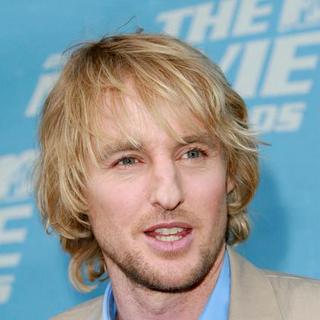 Rehab is not the solution, that's according to troubled actor . The hunk refused to check into rehab and was instead hiring a $750-a-day sober companion to help him recover. What's more, he also reportedly planning to take a trip out of town.

In Touch Weekly is the first to bring the news to public. The publication quoted a source as saying, Owen "doesn't think he really has a problem." The sober companion will stay by the actor's side 24/7. "Owen's sober companion will be traveling with him," the source added.

News
>
Movie News
September 12, 2007 04:42:46 GMT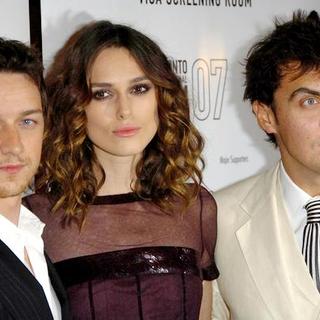 Already been tipped to be a big Oscar contender for the 80th edition of Academy Awards held next year, it's no wonder to find "" becoming the center of attention when it encountered its North American premiere at the 32nd Toronto International Film Festival.

Most of the spotlights surely directed towards the drama's two leads and as they walked down the red carpet to attend the screening Monday, September 10, 2007 at Elgin Theater, joined by director Joe Wright. Also present were English filmmaker Ken Loach and actress , who previously worked with Knightley and Wright in 2005's "."

News
>
Music News
September 12, 2007 04:32:12 GMT

has just found a new date for the release of her album ''. The much-delayed album will now arrive October 23, three years after she started working on the piece in 2004.

With the new date, 'Liberation' will go head to head with 'Ghetto Rose', an album by R&B singer Keke Wyatt.

News
>
Celebrity Gossip
September 12, 2007 04:28:55 GMT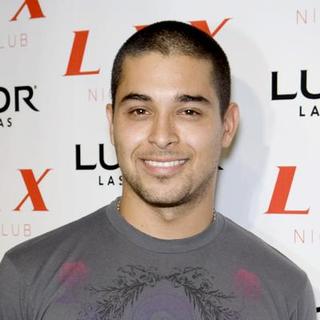 Yes it's true, , and are opening a restaurant.

Speaking on their new business venture to People at Monday's John Varvatos show for New York's Fashion Week, Valderrama said "Nick and I started talking about doing some stuff together, and Nicky's always been really sweet. Then we started talking to ... PURE [nightclub] management, and they gave me the opportunity to be part of this one."

News
>
Movie News
September 12, 2007 04:01:50 GMT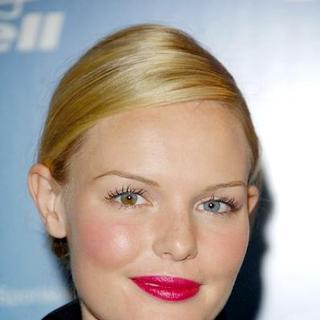 is Veronika, literally. A well known actress among moviegoers, the beauty is taking the lead role in the forthcoming movie adaptation of Paulo Coelho's best-selling novel "Veronika Decides to Die."

In the drama, also titled "," Bosworth will play a woman who wakes up in a mental institution after a failed suicide attempt and discovers that she has a weakened heart and only days to live. The movie follows her recovery as she finds true love and develops the will to survive.

News
>
Movie News
September 12, 2007 03:40:27 GMT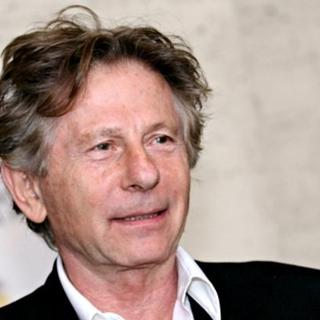 Facing conflicts in his helming schedule, Roman Polanski has made a shocking decision to drop out his duties on "", a dramatic thriller feature he had been attached to direct since February this year, Screen Daily reports.

The Paris-born filmmaker is learned to quit the big-budgeted project after Summit International indicated it may have to postpone the film's principal photography in Europe next summer because of concerns over a possible industry strike. The company currently is selling worldwide rights as well as looking for Polanski's replacement with producers Robert Benmussa and Alain Sarde.

News
>
Movie News
September 12, 2007 03:23:18 GMT
Kicked off her early career as one of the finalists on the third season of the FOX television series "American Idol," is famous already, thanks to her Oscar winning role in the 2006 "". And now she's willing to try another acting role by signing to join the cast of the forthcoming movie version of hit television show "Sex and the City."

Hudson is said to be in final negotiations to star in the comedy romance flick, joining its original cast , , , , and . She's set to portray the assistant to Sarah Jessica Parker's Carrie Bradshaw.

News
>
Movie News
September 12, 2007 03:00:35 GMT
Filming on "" moved to take place on Hollywood Boulevard Monday, September 10 and some images taken from the spot have delightfully been posted online for moviegoers to enjoy at.

Brought up by ComingSoon.net, the photos, like those appearing on the net prior to these ones, still feature the superhero action drama's leading stars and . It can be seen that the two wore the same outfits they put on during the previous shooting last month.

News
>
Celebrity Gossip
September 12, 2007 02:46:24 GMT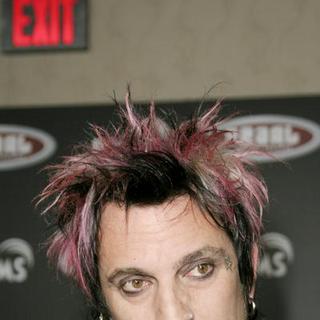 is acting gentle by issuing public apology for the weekend MTV VMAs brawl.

While people are still questioning on what made them involved in the fight, Lee insisted it all started because was jealous of his relationship with their ex-wife .

News
>
Celebrity Gossip
September 12, 2007 02:14:14 GMT

is in hot water. The rapper was arrested early Tuesday September 11th following a brawl at a Miami strip club.

According to a spokesman for the Miami-Dade Police Department, Daddy was dropping some Trick Daddy dollars at Tootsie's Cabaret in Miami Gardens when he got into an argument with staffers. Tootsie's management quickly called the cops just after 1 a.m. and they found Daddy who smelled of alcohol, cursing and "threatening staff at the club."

News
>
Movie News
September 11, 2007 09:39:01 GMT
Looks like filming on "" has already been commenced by now despite director Zack Snyder's statement to get it started on September 17, 2007 as few images taken from the flick's set have apparently surfaced on the net, thanks to Watchmencomicmovie.com.

Said to be sent by an anonymous insider on the set of the project, the photos were shot at Nat Bailey Stadium in Vancouver, Canada just before the filming of a flashback scene of a meeting between Dr. Manhattan and JFK at the White House. Captured by the camera were the look-alike actors playing the president, Jackie and a young JFK Jr. in their last minute make-up and costume preparations before the shoot.

News
>
Celebrity Gossip
September 11, 2007 09:38:17 GMT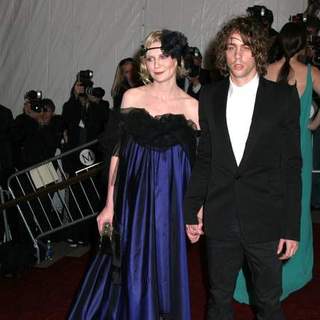 is back on the market. The actress is single again after she dumped rocker boyfriend Johnny Borrell.

Dunst is said couldn't stand the frontman's messy ways, including his getting in late at night stinking of booze and cigarettes.

News
>
Celebrity Gossip
September 11, 2007 09:16:41 GMT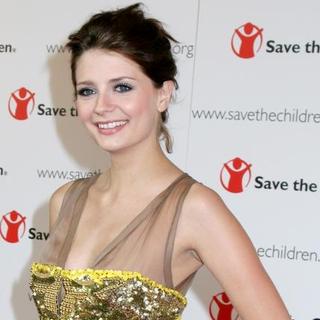 is the latest Hollywood celebrity that experienced wardrobe malfunction. The movie beauty is reported to have accidentally exposed her nipple during the "Save the Children" event at New York's Lincoln Centre on Thursday night September 6th.

Mischa was wearing a sparkly yellow dress when one of her nipples blatantly popped out. "It was so not appropriate for Save the Children," an onlooker commented. If the New York Post is to be believed, the incident surely is embarrassing considering that it took place amid the attendance of Indian medical doctor and writer Deepak Chopra and former US president George H.W. Bush.

News
>
Movie News
September 11, 2007 09:00:00 GMT

After those of casting and director, not to mention buzz about using motion capture CGI technique for the flick, talks on "Justice League of America" now are getting their way on the production matters of the project.

ObsessedWithFilm.com has obtained info from its reader in the Australian film community telling Warner Bros. Pictures has given greenlight to the flick as their summer 2009 tentpole. Shooting is said to principally take place in Sydney from February to June 2008 under the direction of George Miller.

News
>
Music News
September 11, 2007 08:33:14 GMT

have closed the door to their studio as the seventh album is completed. The only problem they have now is finding a label willing to take the rock band under their wing.

"We just had a meeting about that today," guitarist Jonny Greenwood said in an interview. "We're very relieved to have finished recording, now we have to decide what we should do with it."