News
>
Celebrity Gossip
November 03, 2006 07:17:45 GMT
English soap-opera actress is giving a hand to promote a new underwear range that is aimed at curvy women. The Hollywood sweetheart has reportedly been tapped as the new face of Young Attitude's autumn/winter lingerie collection.

The new underwear collection offers beautiful bras for curvy girls who are a D to G cup.

News
>
Celebrity Gossip
November 03, 2006 06:53:16 GMT
to pose in bikini. Can you believe that? This just in. The once-overweight actress is set to pose in her bikini on Monday's Nov 6th " Show".

It's been nearly a year that Kirstie on Nov 7th, 2005 appeared on Oprah Winfrey's talk show, saying she was inspired by a guest who had lost 70 lbs. and went on to win a Miss Bikini America pageant. She said "You know how I said every 15 pounds I have to challenge myself? I'm thinking this would be a really good challenge. If I don't make it, I'm really sorry. You can all come over to my house and see me in a bikini. But I think that would be a grand challenge."

News
>
Movie News
November 03, 2006 06:37:34 GMT
Getting deeper into film industry, has smoothly landed his second starring role on the big screen. The striking hunk reportedly has snatched the top billing in "", a new project coming from Wingman Productions.

Accompanied by Nathalie Kelley, , Johnny Messner, , Corey Large, and rapper who all play supporting roles, Metcalfe will portray a rich guy whose life takes a downward spiral into a world of drugs, sex and violence. Filming starts this week with Alan Pao directing and Large seating as producer.

News
>
Music News
November 03, 2006 06:20:38 GMT
Instead of releasing her greatest-hits compilation that was supposed to drop last year, on the other hand comes out with her next studio album. The set, tentatively titled "Reflections: The Journey," is slated to hit stores Dec 12 later this year.

The Geffen Records LP is said to consist of at least three new songs and some of Blige's classic cuts. A new song inside the LP, titled "We Ride," will hit U.S. radio outlets this week. Another new song, "Never Gonna Break My Faith," was recorded by Blige and for the film "," which arrives November 23 in U.S. theaters.

News
>
Celebrity Gossip
November 03, 2006 05:53:09 GMT
Metro-Goldwyn-Mayer (MGM) Studios Inc. announced Thursday Nov 2nd that and his longtime producing partner Paula Wagner have both signed on to work with the studio to revive United Artists movie studio.

Thus, Cruise will star in and produce films for the studio, with Wagner will serve as chief executive. Further, as a part of the deal the actor will also set the studio's production slate, working on development and green-lighting projects.

News
>
Movie News
November 03, 2006 05:06:45 GMT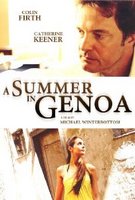 Being attached to many big screen projects apparently does not prevent to take one more acting stint into his resume. Variety revealed that the British actor has just signed on to star in a contemporary horror feature entitled "Genova."

Already tapped Michael Winterbottom to direct, the project will see Firth as a recently widowed man who travels to Italy with his teenage daughters to make a fresh start in his life yet later finds out that he can't escape the ghosts of his past. No words yet on other cast members and the writer, but filming is expected to begin by next spring.

News
>
Celebrity Gossip
November 03, 2006 04:43:08 GMT
Troubled rapper was charged Thursday Nov 2nd with one count of felony possession of a deadly weapon, stemming from a Sep 27th arrest.

Snoop, whose real name is Calvin Broadus, was arrested that day at John Wayne International Airport in Orange County, Calif. after airport security guards found a 21-in. collapsible police baton in his computer case.

News
>
Movie News
November 03, 2006 04:29:10 GMT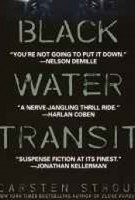 Reuniting with after their collaboration in M. Night Shyamalan's 2000 work of "Unbreakable", is positive to star in "", an action thriller drama developed under Capitol Films banner.

Based on the novel of the same title written by Carsten Stroud, pic revolves around a group of cops, criminals, and lawyers who collide over a shipment of illegal firearms, mafia ties, and a double homicide. Willis will portray a criminal named Earl Pike who tries to secure his family's illegal gun collection to a safe haven.

News
>
Celebrity Gossip
November 03, 2006 04:27:30 GMT
and longtime girlfriend Miranda Rijnsburger ready themselves for a new addition to their family. The couple is expecting their fifth child together.

With the arrival of the baby, the legendary Spanish singer will then become a dad for the eight time. He has had three children from previous marriage.

News
>
Celebrity Gossip
November 03, 2006 04:03:40 GMT
Won't take into account all the controversies surrounding her action in adopting David Banda from hometown Malawi, pop superstar is considering for another adoption.

The singer, aside from the still circulating controversies out there, speaking to the BBC television in an interview broadcast on Wednesday night, she would consider adopting again. "I wouldn't rule it out, but I would like to experience David for a while and see how it works out," Madonna told the British channel.

News
>
Music News
November 03, 2006 03:37:13 GMT
has a new bassist, it has been confirmed. The band has booked Wolfgang Van Halen to replace longtime bassist Michael Anthony, who left the band earlier this year.

Wolfgang Van Halen is only 15 years old. He is the son of guitarist and estranged wife , and nephew of drummer Alex Van Halen.

News
>
Celebrity Gossip
November 03, 2006 03:11:59 GMT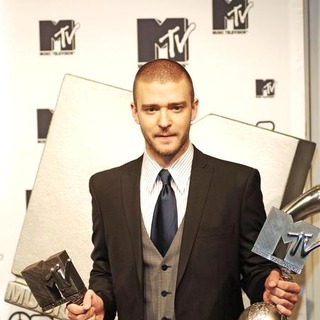 Served as host and performer at the 13th annual MTV Europe Music Awards, held Nov 2nd in Copenhagen, also was one of the many winners. The pop singer even took home two awards all at once, one for the category of Best Pop and the other one was for Best Male.

Just like Justin, also won two awards, mainly for the categories of Future Sounds-Best New Act and Best Song for "Crazy". The other big winners of the night were , winners of Best Alternative award, and who was named the Best Group. , in addition, gloriously earned the Best Album award for "".

News
>
Celebrity Gossip
November 03, 2006 02:49:26 GMT
really is an icon. Notwithstanding with the famous cocaine scandal, the supermodel's star is still glowing somehow. This is apparent when Moss was named Britain's Model of the Year at the British Fashion Awards held Thursday Nov 2nd.

The 32-year-old beauty beat out competitors Erin O'Connor and Alek Wek to win the prize, awarded to the model who contributed the most to the global fashion world in the past year. It is said that Moss currently appears in 14 advertising campaigns, more than a year after numerous brands for whom she modeled cut relations with her after a newspaper published pictures of her allegedly snorting cocaine.

News
>
Celebrity Gossip
November 02, 2006 10:04:34 GMT
Apparently, it's still hard indeed to shake off the male domination on AceShowbiz Celebrity Buzz so far as the list's top spot honor once again goes to another Hollywood actor, who, not very surprisingly, turns out to be .

Follows the footsteps of previous chart-toppers like , , and , the striking guy's success to claim the rank surely cannot be separated from the hype surrounding his latest vehicle "" which sees him stunningly portray a cop working as a mole inside a mob syndicate.

News
>
Celebrity Gossip
November 02, 2006 07:51:29 GMT
Women magazine Glamour celebrated its 17th annual Women of the Year awards at Carnegie Hall on Monday night Oct 30th. Among the evening's A-list honorees were , and just to name a few.

As for Bullock, she's been honored as The Undercover Activist for her quiet million dollar donations to charities following September 11th and the Indian Ocean Tsunami in December 2004. Meanwhile, Latifah was presented with The Role Model award. Among the many winners there was also Laurie David who's been recognized for environmentalism; and Iman, who was named the magazine's Model Citizen.