News
>
Movie News
October 25, 2007 03:40:14 GMT
It appears that few decisions have been made on the heels of the announcement of the May 1, 2009 release date of "." That's if tidbits regarding the project brought by several sources are proven legit.

The first one coming from Filmonic.com claimed that a change has occurred on the creative mind behind the flick's screenplay, saying the original one crafted by David Benioff will have a re-write under "" scribe Skip Woods. Scoop is supported by a recent article on the LA Times, which reported that 20th Century Fox turned out to issue "an urgent SOS to the major agencies looking for a quick rewrite person" days before the launch date announcement.

News
>
Celebrity Gossip
October 25, 2007 03:04:08 GMT

He's been invading almost all major business empires, but vodka. From music to clothing to perfume, is now having his nose to yet another new business, promoting vodka.

The music mogul has signed a multi-year deal with Diageo PLC, which is the largest multinational beer, wine and spirits company in the world, to promote the company's Ciroc vodka brand for a 50-50 percent share in the profits, which could earn him more than $100 million, depending on how well the brand performs.

News
>
Celebrity Gossip
October 25, 2007 01:53:36 GMT

Yes it's true, and are a hot new couple. And the photos of them holding hands are in already, much earlier than we all expect.

The "" co-stars have been photographed holding hands and canoodling during a romantic trip to Rome. Check out some of their photos, as provided by the .

News
>
Movie News
October 24, 2007 10:08:14 GMT

Imagine in long brown hair with curly mustache and long beard, and that's what you get in the very first picture from his upcoming vehicle "."

Brought by USA Today, the photo, as seen on the left, also captures Myers' beautiful co-star in, who flashed her white teeth while looking lovely in yellow dress. In the comedy, the latter is portraying the owner of a hockey team and the love interest of Myers' Pitka.

News
>
Movie News
October 24, 2007 09:53:43 GMT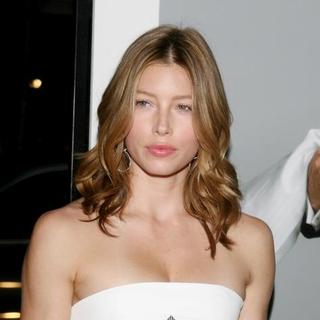 Opted to ditch Wonder Woman role in "Justice League of America", turned out to go for a more humane part in her next move. According to Variety, the actress is now poised to topline a crime thriller titled "" which United Artists is developing.

Pic is an adaptation of Megan Abbott's novel of the same name that explores how the lives of a schoolteacher and her LAPD detective brother are turned upside down by a mysterious woman. Unlike the original material, however, it will be set in the present day instead of the 1954 Los Angeles set depicted in the book.

News
>
Celebrity Gossip
October 24, 2007 09:52:57 GMT
It surely is bizarre, and sad of course. While the other females are competing to be included on the list of such poll, as the most beautiful and sexiest among others, the likes of , , and have been chosen the World's Unsexiest Women.

The poll, which is conducted by men's magazine , has named Parker as the No. 1 Unsexiest Woman Alive, claiming her as the "least sexy woman in a group of very unsexy women" that ironically starred in a show with the word "sex" in the title.

News
>
Movie News
October 24, 2007 09:52:41 GMT
Once again celebrating the achievement in independently funded British movies, organizers of the British Independent Film Awards have smoothly rolled down the list of eligible titles and names to vie for the honors in the event's tenth anniversary.

Leading the pack is biographical feature "" as it remarkably took ten nods in total, most notably that of Best British Independent Film. To win the prize, pic, however, faces tough competition from the likes of "And When Did You Last See Your Father?", "", "Hallam Foe", and "."

News
>
Music News
October 24, 2007 08:54:50 GMT
has begun his next move by pulling out 'I'll Still Kill' as the fifth single from his '' album. The single has been made its music video and will be changed to 'I Still Will' for TV purposes although he was rather sensitive about changing the content of the song.

"The concept of the song was saying, 'I don't want to (kill), but I will if I have to,' That would be justifiable, wouldn't it?", 50 spoke to MTV on the most "ambitious" track in the album.

News
>
Celebrity Gossip
October 24, 2007 08:42:51 GMT

Imprisoned rapper graced the cover of Complex magazine for its November 2007 issue, inside of which he discusses such matters, as nowadays hip hop, 's manager Chaka Zulu with whom he had an altercation, and on how the street has changed.

Being asked on how can he say he doesn't fit in nowadays rap, T.I. explained "When I saw Tupac talking that "Thug Life" shit, getting locked up for shooting police, and getting shot and living, that's when I was like, Damn, them niggas is really about that shit. Now you're just let down. This ain't this guy that he was on this record. And nobody seems to have a problem with it. It's a lot of fake shit in it. I like to consider myself an intelligent person, and this shit is not something of intelligence anymore. It's getting real young and stupid, and that ain't me."

News
>
Music News
October 24, 2007 08:25:10 GMT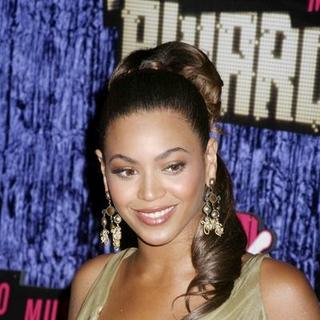 has been forced to cancel her concert in Turkey, Istanbul due to a rebel attack in the country that resulted in 12 deaths. Turkey's Sukru Saracoglu Arena was supposed to be Beyonce's latest stop in the Middle-East region before beginning the Asia leg.

Fenerbahce, the soccer club representing the concert in line with their 100th anniversary, felt that it's inappropriate to conduct the performance while the nation was grieving. As many as 12 soldiers were killed in a Kurdish rebel attack on Sunday (October 21).

News
>
Celebrity Gossip
October 24, 2007 08:00:22 GMT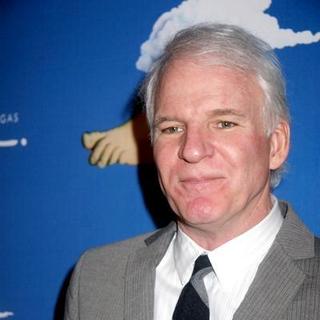 The writing trend goes stronger. Has already written several books, is now invading the child's world, writing his own children's book.

The actor and comedian has teamed up with cartoonist Roz Chast on the book, titled "The Alphabet From A To Y With Bonus Letter Z!" thus making him the next celebrity that becomes author of children's book.

News
>
Movie News
October 24, 2007 07:46:42 GMT
Never miss to give an update to his official blog for his current project "", director Rob Cohen has delightfully posted another production still from the project, this time featuring the first look of martial arts expert .

As seen on the above left, the photo shows the back image of as Rick O'Connell as he is about to take a kick from a gravity-defying Li, who plays a despotic Emperor in 50 B.C. whose evil is punished by a terrible curse. Li, according to Cohen, just shot his scene of riding a black stallion into battle in a jade armor on Monday, October 22, 2007.

News
>
Music News
October 24, 2007 07:38:45 GMT

Following the full album leak in recent week, Jive Records and MTV Networks' Music & Logo Group have decided to stream ' '' exclusively via The Leak on MTV.com, VH1.com and LOGOonline.com.

The streaming has begun since Tuesday, October 23, a week earlier than the album's release date. Many features of the album will then be promoted on MTV, MTV Hits, LOGO, VH1 and MTV Tr3s in the coming weeks.

News
>
Celebrity Gossip
October 24, 2007 07:13:12 GMT

Why many of our beloved celebrities do that? They first deny certain rumors only to, at the end of the day, confirm that the rumors are true. and are one fine example. Despite their repeatedly denial, the pair has finally gone public with their much-talked romance.

And there are, according to Us Weekly, photos to prove it. The site is reporting that new photos have surfaced of Witherspoon and Gyllenhaal, dressed in matching black T-shirts and jeans, strolling hand-in-hand and kissing at Los Angeles International Airport Monday October 22nd.

News
>
Music News
October 24, 2007 07:08:13 GMT

Hard rock band wants their fans to create a video for their latest single 'Sorry'. At the end of the contest the first winner will earn as much as $4,000 for his or her winning video.

Unlike many complicated competitions, this one only requires the contestants to tape their video and wait how many people favor theirs. The video with the most hit by November 30 will be crowned the winner.