News
>
Movie News
August 03, 2006 06:49:58 GMT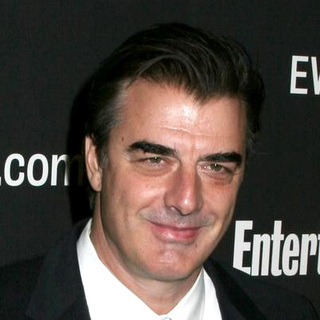 Adding his resume, "Sex and the City" star has successfully joined the cast of "" following the trail of actor/filmmaker Carl T. Evans. As the film revolves around a New Jersey police detective (Evans) who unveils a government conspiracy, Noth is billed to play a college professor skeptical of the detective's discovery.

While further details about the picture have not yet been revealed, production of the film is scheduled to start filming by October in the Garden State with Evans also to direct.

News
>
Celebrity Gossip
August 03, 2006 06:31:13 GMT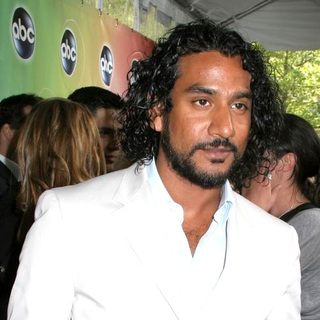 This is another new scandal created after the some others he did in the past. The actor, who is dating , was spotted Saturday July 29th on Manhattan Beach with an unidentified date, a mystery blonde.

Being asked about that matter, a representative of him tells People "I have no comment," while claiming "Naveen and Barbara are still together."

News
>
Celebrity Gossip
August 03, 2006 06:12:23 GMT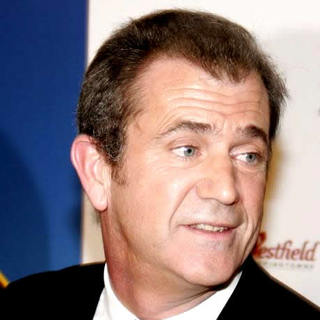 Oscar-winning director and actor has been charged with misdemeanor drunken driving Wednesday August 2nd, five days after he was stopped on Malibu's Pacific Coast Highway for speeding and made anti-Semitic comments that have stained his public image.

In a statement issued by Deputy District Attorney Ralph Shapiro, the deputy in charge of the Malibu office, it is stated that Gibson "was charged with one misdemeanor count each of driving under the influence and driving while having a .08 percent or higher blood alcohol content".

News
>
Movie News
August 03, 2006 05:06:49 GMT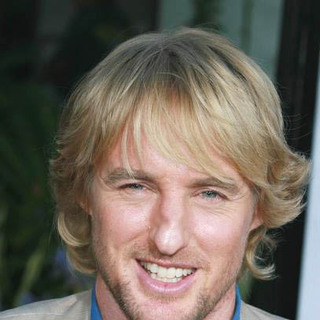 The old team is back. Yes, and Wes Anderson once again join forces to work together in making "", so Production Weekly has revealed. The two are eyeing December to start the production of the film.

In this project, Anderson will not only direct but also write the scripts with the companion of Roman Coppola and while Wilson is set to play one of three brothers who journey through India.

News
>
Celebrity Gossip
August 03, 2006 04:59:27 GMT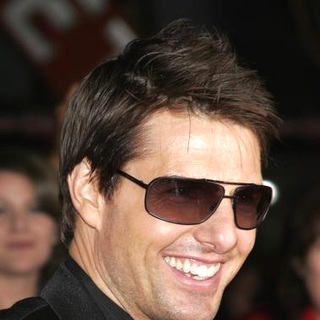 Speculation is mounting in Hollywood that and fiancee are planning to tie the knot this week. While people are busy questioning on whether or not the wedding will take place, what is going on the Scientology Celebrity Centre, in California seems to confirm everything.

A source is quoted by website MollyGood.com as saying: "I live in Beachwood Canyon, right up the hill from the Scientology Celebrity Centre, and there is most definitely something going on soon. I know that Tom and Katie have been there twice in the last week and now the center is covered in tents and outdoor chandeliers. Huge planters are in the street to prevent anyone driving too close."

News
>
Celebrity Gossip
August 03, 2006 04:21:29 GMT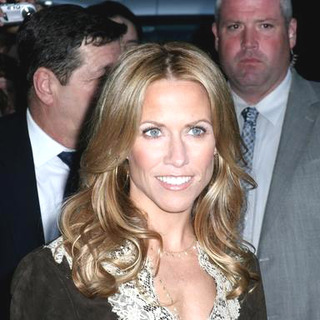 Now that it's been six months since she split with fiance back in February early this year, has for now on found a new love.

"It is good news, you know." So the singer said in an interview with CNN's as saying she's found someone she likes.

News
>
Movie News
August 03, 2006 04:18:58 GMT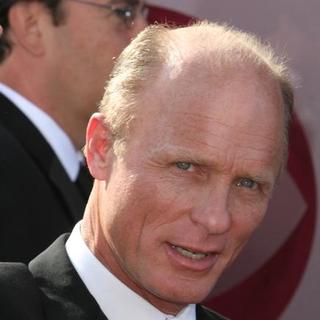 Two more great stars are enlisted in "" cast. Fangoria has reported that and have reached deals to join the line-up already filled by and , making the picture a really high-profile project in turn.

Currently filming in Atlanta, the film is an English-language remake of the Japanese supernatural horror hit, "Chakushin ari", which has seen its sequel being released last year. Eric Valette is attached to direct based on the screenplay adapted by Andrew Klavan.

News
>
Celebrity Gossip
August 03, 2006 03:56:28 GMT
Roxanne Romero, a publicist for , confirmed Wednesday August 2nd that the young singer had "a minor surfing accident" in San Diego earlier this week.

While there are no further details on the incident, the pop star is said "recovering nicely at home" in Los Angeles. "Although hospitalized, he has been released and is recovering nicely at home," said the statement from Carter's camp.

News
>
Movie News
August 03, 2006 03:29:59 GMT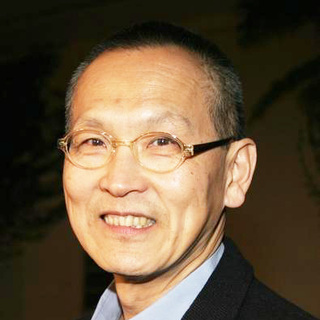 It's another big screen adaptation project for Wayne Wang. "The Joy Luck Club" director has been tapped to helm "", a screen version of Yiyun Li's award-winning novel of the same title, Production Weekly has reported.

Slated to begin the production by this October in Spokane, Washington, the film version will be made based on a screenplay that centers on a Chinese man who travels to the Pacific Northwest to mend his relationship with his recently-divorced daughter. Upon landing his feet in U.S, he unexpectedly bumps into an older, Farsi-speaking Iranian woman, and though they face the inability to communicate with a common language, a bond begins to take form between them.

News
>
Celebrity Gossip
August 03, 2006 03:24:13 GMT
and are good in making movie and the cover of magazine. Besides becoming a good partner in the upcoming movie "", the twosome also is suit one another on the cover of "Fashion Rocks", a new style/music magazine hitting stores Tuesday August 8th.

It is said that the newly established magazine is the work of the creative team behind Vogue magazine, including Editor in Chief Anna Wintour.

News
>
Music News
August 03, 2006 02:28:41 GMT
It's been six years since her departure from famous girl group and proves she really is good in music industry. The young singer took the No. 1 slot on the U.S. pop album charts with her self-titled debut selling 165,000 copies in the week ended July 30th. What's more, the set also tops the R&B/Hip-Hop Albums chart, thanks to unauthorized sales before the official July 25 release date, while its first single "Torn" has already spent three weeks at No. 1 on the Hot R&B/Hip-Hop Songs chart.

The multi-artist compilation "Now That's What I Call Music! Vol. 22", in the meantime, slipped to No. 2 sold 151,000 copies after two week reigning the top spot. Pharell Williams' "" followed behind with another 142,000 copies sold. 's "" sold 112,000 copies to secure the 4th spot, ahead of 's "" at No. 5 taking in 54,000 units. Disney's "High School Musical" soundtrack slipped one to No. 6 with 47,000, while 's "" went up one to the 7th spot with 46,000.

News
>
Movie News
August 03, 2006 02:06:12 GMT
Updating the news on highly anticipated "", has finally been confirmed to be the latest screen star included as one of the several new names listed in this hugely successful franchise.

Lining up together with and George Harris in the additional cast, Carter will play Bellatrix Lestrange, the cousin of Sirius Black who is also a Death Eater, known as the devoted follower of Lord Voldemort.

News
>
Movie News
August 03, 2006 02:04:18 GMT
Another novel-based movie is about to hit Hollywood as video director Adam Levite has teamed up with "The Hebrew Hammer" writer-director Jon Kesselman to make a big screen version of a Glenn Gaslin's novel, The Hollywood Reporter has revealed.

Entitled "" like the book's title, the project is likely to stay true to the novel's story which takes focus on Beemer Minutia, a young man with big ideas who is pushed to join an ad agency by his girlfriend to then enter the "real life." Within short time, he discovers life to be stranger than he imagined as he bumps into various, strange groups of domestic terrorists, a boy band comprised of eunuchs, and a crafty teen nemesis.

News
>
Movie News
August 03, 2006 01:54:13 GMT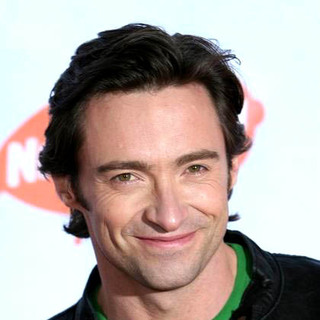 As Fox 2000 prepares to bring up "", a remake of the 1956 musical feature of the same title, onto the big screen, has finally been chosen to play the lead role of the project, so Variety has reported.

Last seen reprising his role as Wolverine in "", the actor is billed to portray Billy Bigelow, a carnival barker whose temper unfortunately puts him in the middle of a botched robbery which leads to his death. The film then will see him being given one day to return and settle on the problems he left behind that take form in a teenager who possesses a lot of his rebellious traits.

News
>
Movie News
August 03, 2006 01:51:44 GMT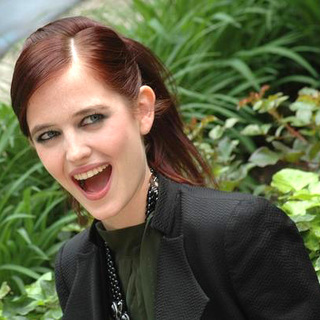 After , here comes another big name to bring more highlight to "." The New Line Cinema's project has added in the cast list to portray Serafina Pekula, the witch who guides the main character, Lyra Belacqua, as she travels into a parallel universe.

Though the project is the first installment of a trilogy based on Phillip Pullman's work of "His Dark Materials" series, Green has been reported to only sign a deal for one film. However, there could still be an option for two more if the company fixes on the plan to complete the trilogy.