News
>
Music News
December 05, 2005 07:33:47 GMT
Girl group cuts short 's hold over the UK singles chart with their track "Stickwitu" jumping straight in at number one. This attainment obviously becoming the second British number one for the all-girl band after their chart-topping debut single "Don't Cha."

is another new entry at number two with "Let There Be Love," one step ahead of last week champ Madonna who drops two places to number three with her smash hit "Hung Up." Meanwhile, boy band falls two places to number four with "You Raise Me Up," while is this week's number 5 with "My Humps."

News
>
Celebrity Gossip
December 05, 2005 07:08:17 GMT
Hollywood beauty has been photographed by Karl Lagerfeld himself for the new Chanel Vision ads. Selma, who has been dressed by Lagerfeld on numerous occasions, reportedly has been very happy to collaborate with the one who has also designed her outfits for her wedding. She says "It's different to be shot by him. I'm so comfortable in front of him.

Also she added "Sometimes when I work with other photographers, they say, 'Give me more Selma, more, more.' But they don't really know who I am. With Karl, he's capturing something that's more- my personal flaws, the way I am as a girl, not a model." In related news, Selma also is said about to publish her first story, on which she revealed "I could probably use a screenplay, so I should write one. I do plan on one day writing again. I mean, that's what I went to college for."

News
>
Celebrity Gossip
December 05, 2005 06:47:18 GMT
While public keeps questioning on their going to get married, Hollywood hunk surprisingly speaks out that he's going to adopt the children of . The actor reportedly has filed legal papers in Los Angeles concerning the matter, which for many is considered as a step towards the couple marrying.

Pitt, 41, has filed to become the legal adoptive father of Jolie's two children, Maddox, 4, and Zahara, 10 months. They would go by the surname Jolie-Pitt when the legal steps were completed. So Life & Style magazine reported, quoting a representative of Pitt.

News
>
Movie News
December 05, 2005 06:33:09 GMT
Wanna be a movie star just like your idol? This is your time. Mali Finn Casting has put out a casting call for director James Cameron's "," which 20th Century Fox is targeting for a summer 2007 release. Based on the Japanese Manga series of graphic novels by Yukito Kishiro, the science fiction action romance movie combines the first three books, Ido, Alita, and Hugo.

For the complete casting call and requirements you can directly visit MaliFinnCasting.Com where you can immediately fill out an application. To your notice applications must be received by December 19, 2005. So move on. Don't miss the great opportunity.

News
>
Movie News
December 05, 2005 04:59:05 GMT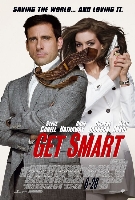 Peter Segal has been tapped to direct "," an upcoming action comedy which is the big-screen adaptation of the classic TV series for Warner Bros. Pictures. Created by Mel Brooks and Buck Henry, the series saw the late Don Adams act as Agent 86, a spy for CONTROL, fighting the evil forces of KAOS.

Whereas for the big screen version, which has just undergone a rewrite by Tom Astle and Matt Ember, moviegoers will see playing Adams' role as hapless secret agent Maxwell Smart. As of the story, it will contemporize the setting, with CONTROL falling on hard times and not getting the big government funding other spy agencies, like the CIA, do.

News
>
Movie News
December 05, 2005 04:42:39 GMT
After his long-spoken film with "," will next be seen in writer/director David O. Russell's untitled comedy. He is set to play Hume Stevens, the wise host of a radio call-in show, whose life gets turned upside down when he starts becoming his callers.

Joining him to star in is and . Production of the film will begin early January next year with filming in Los Angeles and Philadelphia.

News
>
Celebrity Gossip
December 05, 2005 04:03:05 GMT
Veteran rocker has tied the knot. He and longtime girlfriend got married Saturday Dec 3, 2005 at Castle Gurteen in Tipperary, Ireland.

The couple had been dating for about five years and was engaged for a year and a half. This is the first marriage for both with the wedding ceremony reportedly took place at the home of Manson's friend, Austrian artist Gottfried Helnwein.

News
>
Celebrity Gossip
December 05, 2005 03:45:13 GMT
Herald Sun reported that actress and singer have officially engaged with its official announcement has been made on a popular US TV program. Close friends of the couple have confirmed the good news, but Kidman's publicist Wendy Day refused to comment.

She insisted "I have nothing to confirm. I can't comment on something I have no further knowledge about, and quite frankly Entertainment Tonight can't either. There was no confirmation from any publicists. It's speculation."

News
>
Celebrity Gossip
December 05, 2005 03:27:45 GMT
Duo , consisting of Kenny Alphin and partner John Rich, is about to perform at Rose Bowl to be held in Pasadena, Calif., on Jan. 4, the day of the Bowl Championship Series' title game.

Though, Maura Mooney, a spokeswoman for Warner Bros. Records Nashville, Big & Rich's record label said that discussions are ongoing. We're waiting for good news then.

News
>
Celebrity Gossip
December 05, 2005 03:10:34 GMT
Model turned actress is back to modeling as she's been chosen by Italian fashion designer Muiccia Prada to be the model for her new spring/summer Mui Mui collection.

Speaking on this matter, a source says "Basinger's just finished shooting the spring/summer 2006 Miu Miu campaign in Paris. Muccia chose Basinger for the intellectual sensuality she has, which is quite unique. She was also a cover girl before she became an actress, so she's no stranger to modeling."

News
>
Movie News
December 05, 2005 02:42:53 GMT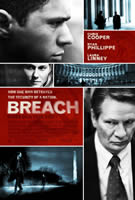 The "" is started. The film based on "The Eleventh Hour" by Adam Mazer and Bill Rotko and inspired by true events, set inside the halls of the FBI - - the gatekeeper of the nation's most sensitive and potentially volatile secrets.

Starring in the drama thriller among others are Academy Award winner , , and Academy Award nominee . Wrote and directed the flick is Billy Ray with Sidney Kimmel Entertainment co-financing.

News
>
Movie News
December 05, 2005 02:19:12 GMT
Warner Bros. Pictures has acquired the film rights to Rick Yancey's young-adult novel "" and already set it up with Akiva Goldsman's Weed Road Pictures. Moreover, screenwriter David Iserson also has been tapped to adapt.

As of the story, the film tells about an awkward 15-year-old who gets plunged into an Arthurian adventure when his uncle convinces him to steal an ancient sword that turns out be Excalibur. In hand to produce the film is Goldsman and 3 Arts Entertainment's Erwin Stoff.

News
>
Celebrity Gossip
December 03, 2005 06:46:15 GMT
Rock legend is reportedly set to launch a fashion range as part of his new design project. The famous singer is said to want another "creative outlet."

Speaking on his new project, Kravitz explained "I'm working on a fashion house and home line. I've just kind of been laying back. Now is the time for me to do it. It's more of a lifestyle brand. It's something that's just another outlet for me."

News
>
Celebrity Gossip
December 03, 2005 06:31:00 GMT
Readers of the "In Touch" magazine have voted the Hollywood's Hottest Dads. The poll is done and as the result comes to the surface, has been on top of it, beating off competition from other Hollywood heavyweights. Ryan accordingly chosen as the first due to his devotion to his kids, and the fact that he was part of one of the film industry's "cutest couples."

At No. 2 on the poll is , just ahead of at 3rd and at 4th. No. 5 is , followed by , , , Guy Ritchie, and , all of whom secures the 6th to 10th position.

News
>
Movie News
December 03, 2005 06:13:56 GMT
David Magee, the screenwriter of "," is considering to write "," a drama mystery flick which Red Wagon is producing for Columbia Pictures. While Magee is still busy negotiating, Red Wagon's Douglas Wick and Lucy Fisher are producing.

"The Historian" actually is an adaptation of Elizabeth Kostova's first novel. The story centers on a young woman who searches Europe for her missing father, who took on the challenge of locating the grave of Vlad the Impaler (the bloodthirsty feudal lord who inspired Bram Stoker's Dracula). Along the way, she comes across a slew of bloodsuckers who try to stop her.